Ambitious Budget Aims to Increase Clean Energy R&D, Tax Oil Companies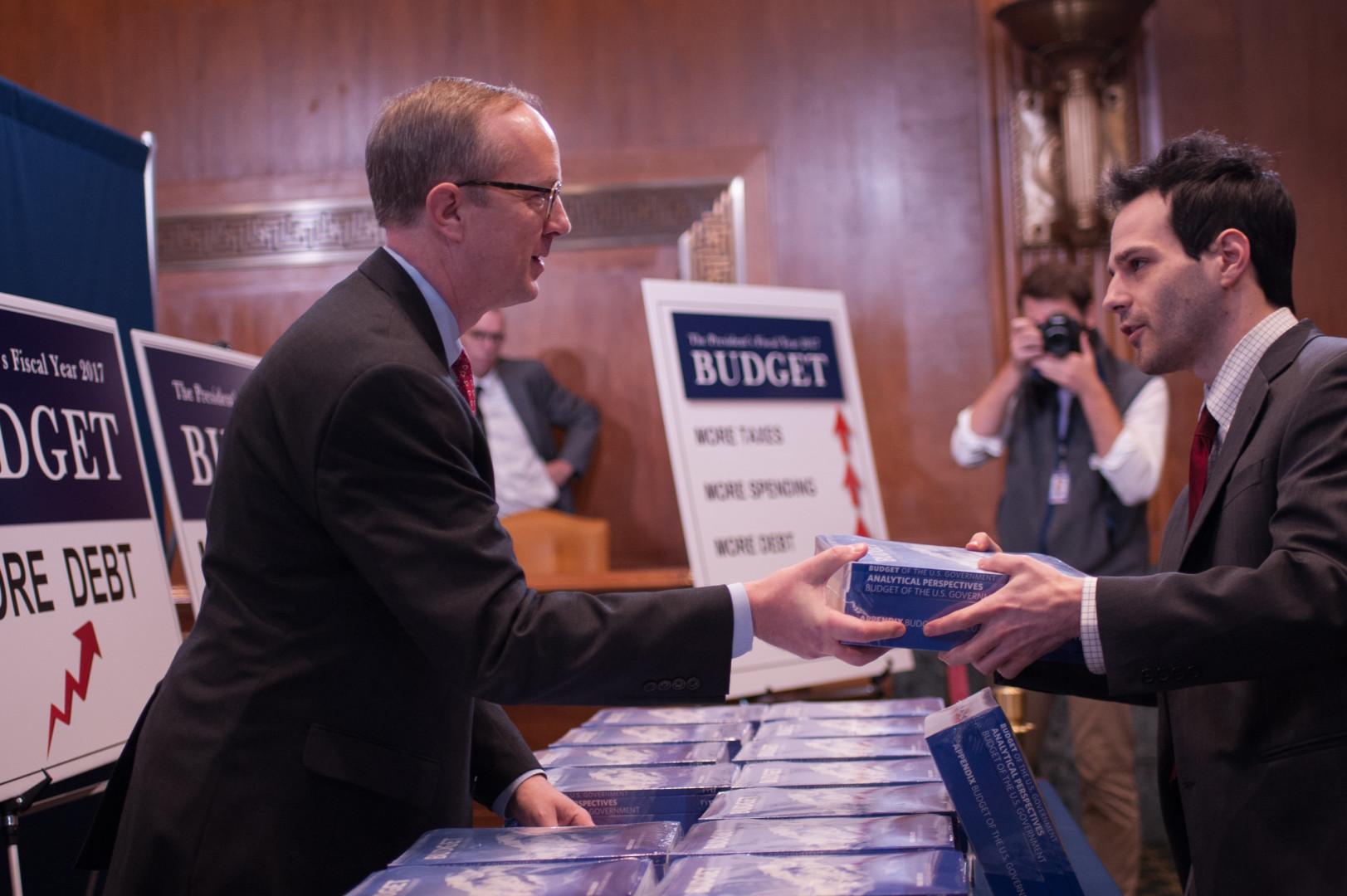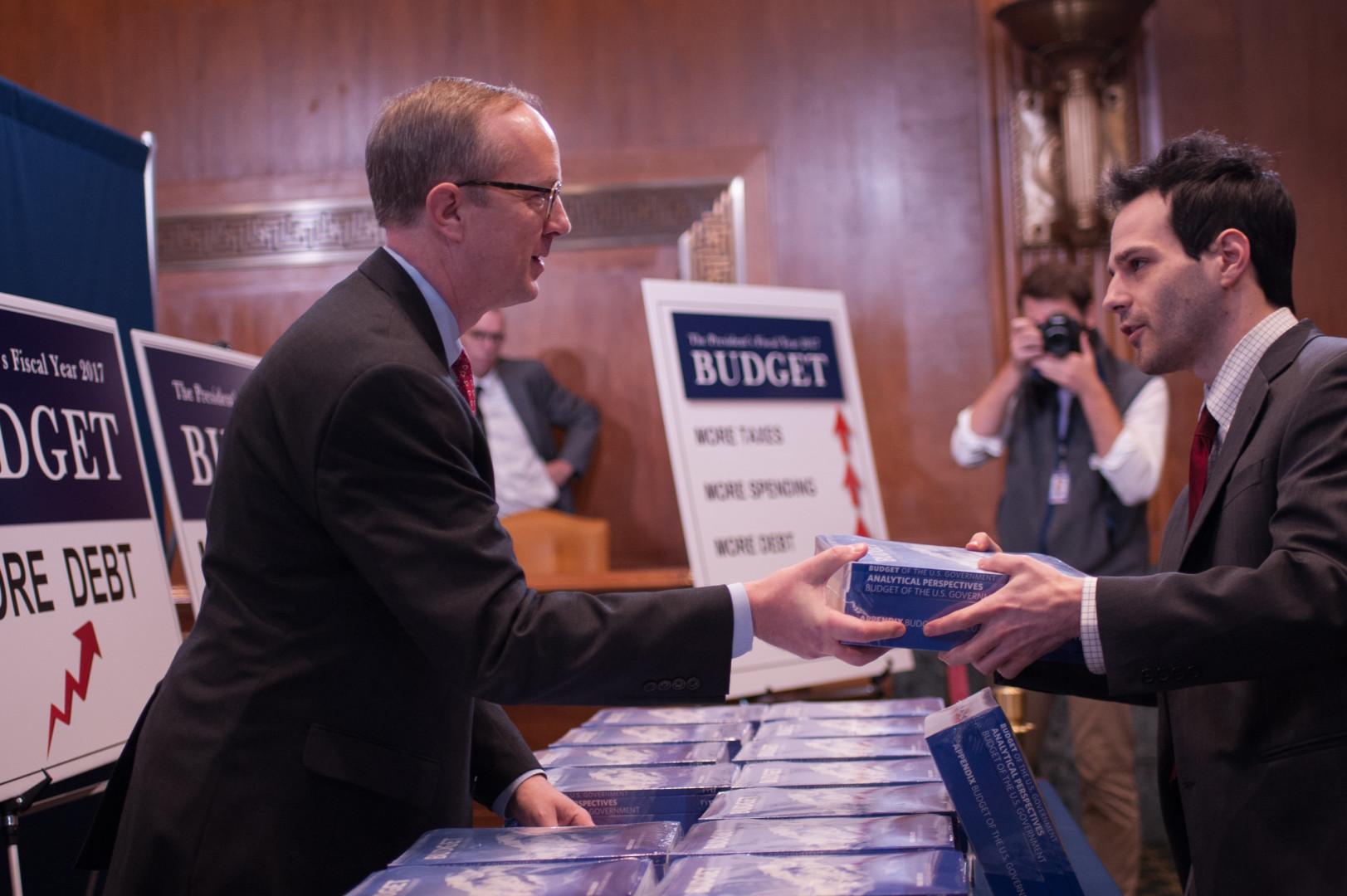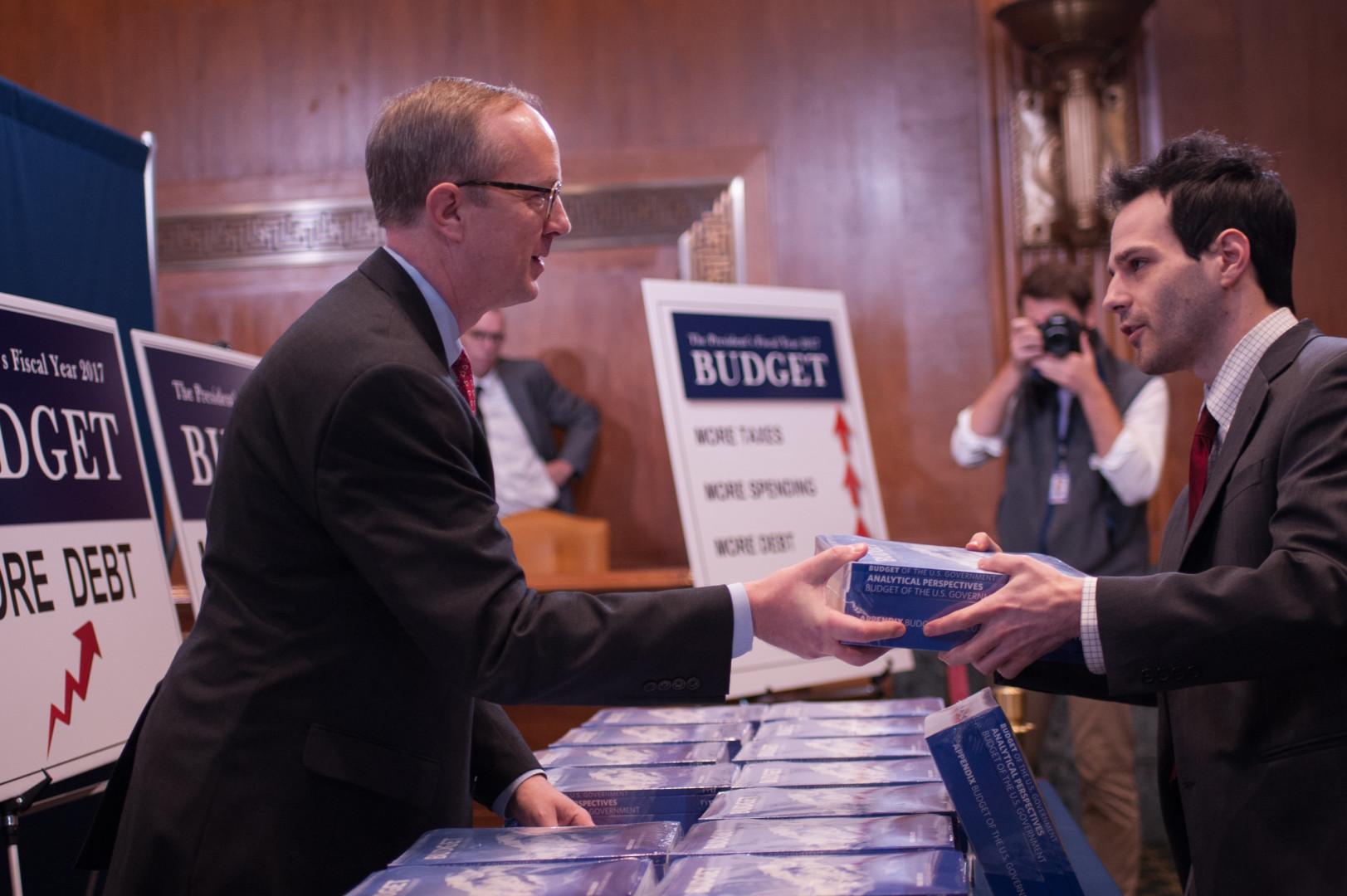 President Obama's fiscal 2017 budget focuses on his broad vision for the future, especially on battling climate change, rather than looking for areas where a Republican-controlled Congress might realistically act.
The White House budget proposal released Tuesday includes several high-profile initiatives that Republicans rejected even before the details came out. That includes a $10.25 per barrel tax on oil and $750 million to the Green Climate Fund in the wake of December's Paris climate agreement. The budget also includes an ambitious goal for a 20-percent increase in clean energy research and development.
House Speaker Paul Ryan said in a statement that the proposal "isn't even a budget so much as it is a progressive manual for growing the federal government at the expense of hardworking Americans." He pointed specifically to the proposed oil tax, which he said would lead to a 24 cent-per-gallon increase in gas prices.
Despite the longstanding acrimony between Obama and congressional Republicans over what they see as the increasingly aggressive role of the Environmental Protection Agency, Obama's budget proposal slightly reduces the 2017 request for that agency. It calls for $8.2 billion in 2017. The administration sought $8.6 billion in 2016.
The budget's most idealistic and controversial portion, the proposed $10.25 per barrel oil fee, would launch a 10-year, $32 billion-per-year initiative funding clean transportation infrastructure. That includes $20 billion to expand traffic-reducing measures like high-speed rail, $10 billion a year to help state and local governments with regional transportation infrastructure, and $2 billion a year "to launch a new generation of smart, clean vehicles and aircraft."
Because of the budget's focus on investing in clean transportation infrastructure, the Department of Transportation's budget would increase from $94.7 billion in 2016 to $98.1 billion in 2017, a 3.6 percent increase.
Oil industry executives say the proposed oil tax is effectively an increase on the gas tax, ultimately raising gas prices by about 25 cents per gallon. But by proposing to tax the oil industry, Obama is putting political spin on the unpopular gas tax, according to Jack Gerard, CEO of the American Petroleum Institute.
"If you're going to raise the gas tax on the American public, just tell them you're going to raise the gas tax," Gerard said.
Obama believes that now is the time to tax oil companies because of low gas prices. American drivers paying about $2 per gallon of gas can afford a tax that would help invest in clean transportation for when oil prices rise again, the president said Tuesday morning.
But the budget calls for the oil tax to be phased in over the course of five years, which runs the risk of hitting consumers as oil prices rise out of their current valley. A report produced by the Senate Energy and Natural Resources Committee said the slow phase-in "might result in the fee increasing gasoline prices when oil and gasoline prices are increasing due to market forces, accentuating any upward push of prices."
The budget does include a provision meant to protect working-class people who would be hit hard by an increase in energy prices, allocating 15 percent of the revenues "to provide assistance to families with burdensome energy costs," especially in the Northeast.
A few other portions of the proposal are likely to draw Republicans' ire, including a requested $750 million contribution to the Green Climate Fund, the international fund that would help developing countries reduce their carbon emissions. That's part of a larger $1.3 billion on the Global Climate Change Initiative aimed at reducing emissions.
Following up on another promise the United States made during the Paris negotiations, Obama is requesting $7.7 billion in research and development on clean energy, most of which would go to the Department of Energy. Of that money, $1.8 billion would go toward "basic clean energy research," $880 million would go toward sustainable transportation technologies, and $804 million would be focused on developing nuclear technologies. The budget request also includes $177 million for research and development within the Energy Department's Electricity Delivery and Energy Reliability, which focuses on modernizing the electrical grid.
The White House's budget request also includes several measures aimed specifically at preserving Alaska's environment following Obama's visit there in August.
The budget request includes $2 billion to establish a Coastal Climate Resilience Fund, including $400 million to protect vulnerable Alaskan populations like those in native villages that are threatened by rising sea levels. It includes a request for $150 million to accelerate the construction of a new polar-class icebreaker, aiming for production to start in 2020.
The budget also calls for $100 million over several agencies for infrastructure in Alaska Native villages, including $17 million to the Environmental Protection Agency for water infrastructure, and $26.8 million to the Department of Agriculture for a grant program for water and waste projects. It also calls for a $4 million increase from 2016 levels to $19 million for the Denali Commission, an agency promoting economic development in Alaska.