Angry New Hampshire Voters Choose Outsiders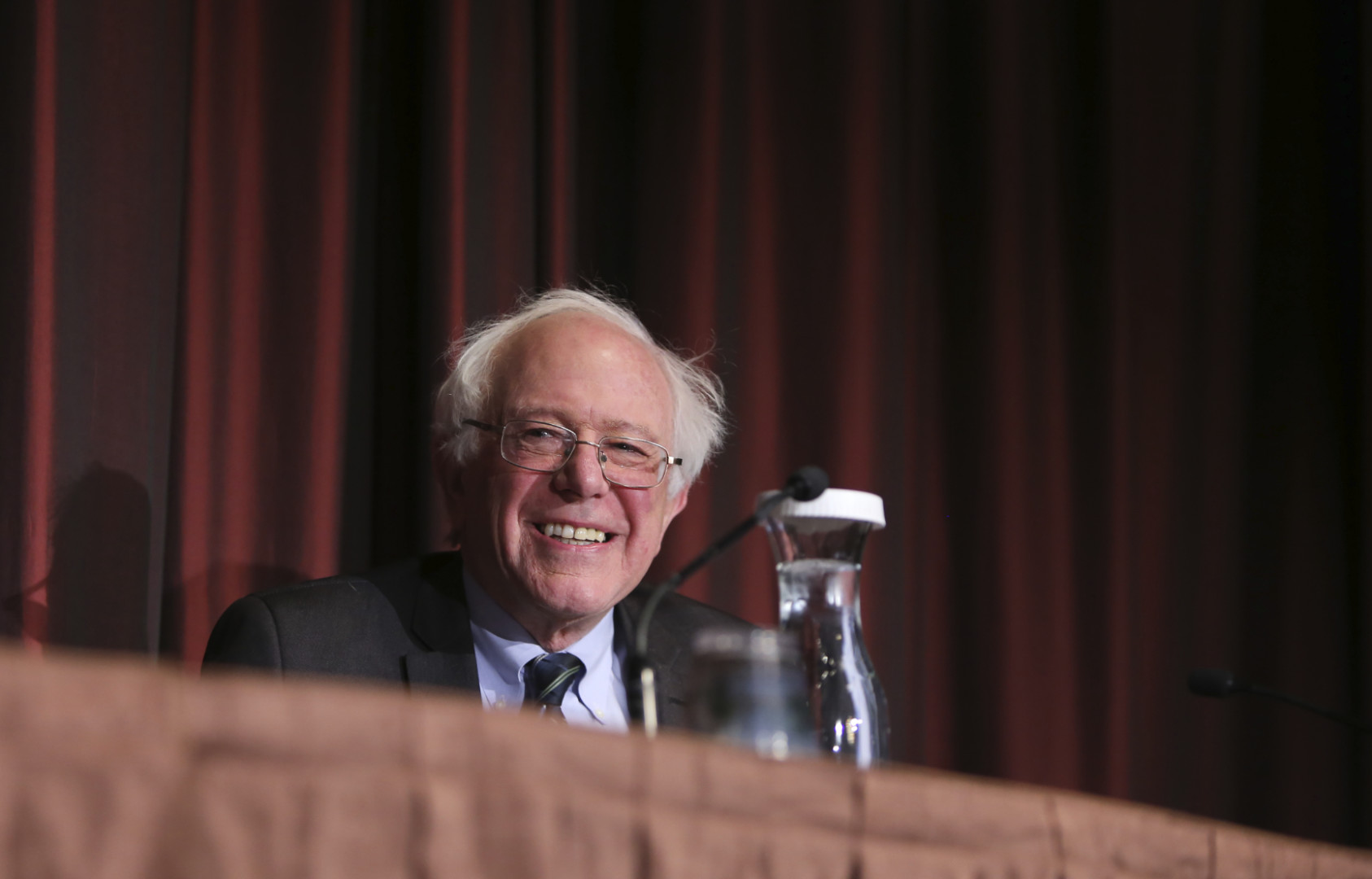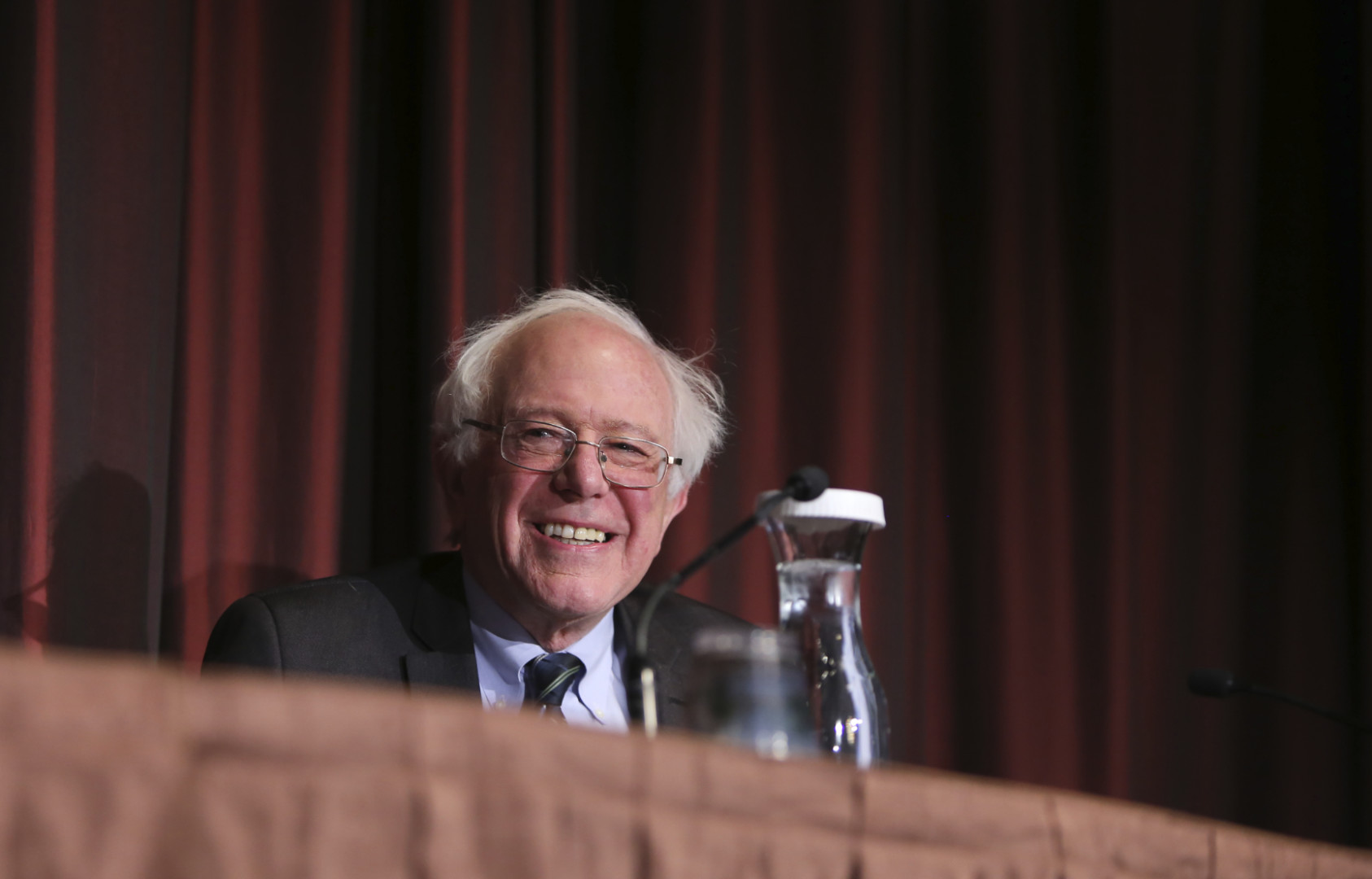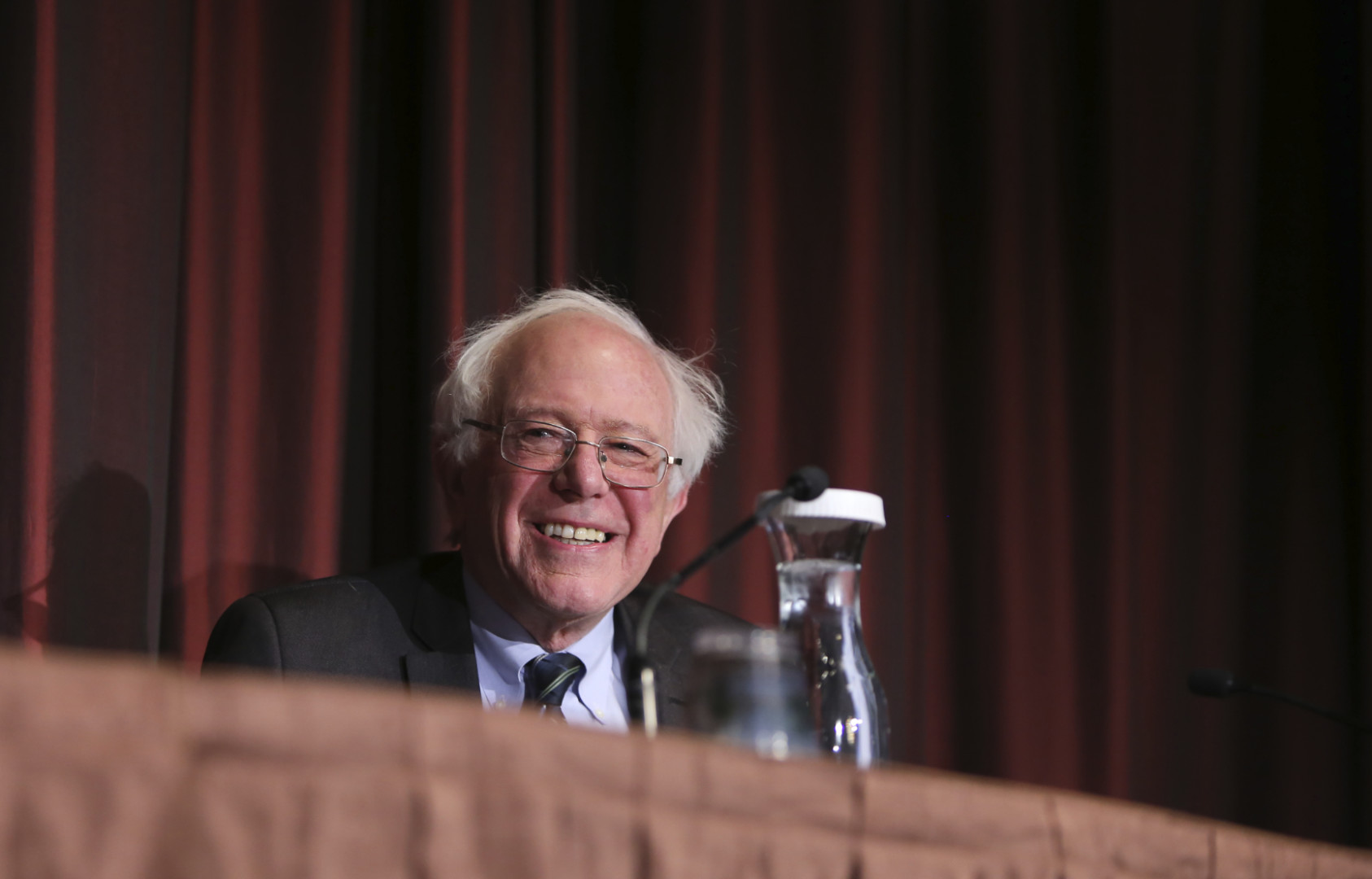 Voters in New Hampshire registered their discontent Tuesday, choosing a Manhattan billionaire who promises to wholly reinvent his own party and a self-avowed socialist from Vermont who bested a Democratic Party stalwart by a surprisingly significant margin.
Those voters were motivated, they told exit pollsters, by an overwhelming anger at the status quo of politics as usual, and by a deep yearning for leaders uninhibited by the standard norms of modern discourse.
Donald Trump, the Republican who attracted twice the support of his nearest rival, won 61 percent of GOP voters who said they wanted a candidate from outside the political establishment. Bernie Sanders, who beat former Secretary of State Hillary Clinton by about 20 percentage points, won voters who said their most important criteria was a candidate who was honest or trustworthy by a shocking 91 percent to 5 percent margin.
With 77 percent of precincts reporting by 11:30 p.m. Eastern, Trump led the GOP race with 34 percent of the vote, compared with 16 percent for Ohio Gov. John Kasich, 12 percent for Texas Sen. Ted Cruz, 11 percent for former Florida Gov. Jeb Bush and 11 percent for Florida Sen. Marco Rubio. Many media outlets projected Kasich would finish in second place, though the difference between Cruz in third and Rubio in fifth was just about 2,000 votes.
On the Democratic side, Sanders easily beat Clinton. With 76 percent of precincts reporting, Sanders led with 60 percent of the vote over Clinton's 39 percent, a margin of about 40,000 votes. Privately, Clinton backers expected to lose by about 14 percentage points, marking the second straight primary election in which Sanders overperformed Clinton's own internal polling.
The exit polls illustrated the margin of Sanders's win: He won by more than 50 points, 78 percent to 21 percent, among voters who were casting their first primary ballots. He won by 20 points among voters who said the economy was their most important issue, by 41 points among those who said income inequality was their top concern, and by 65 points, 82 percent to 17 percent, among those who said they most wanted a candidate who cared about people like them.
Even 40 percent of voters who said they believed Clinton shared their values voted for Sanders.
Broad swaths of voters unhappy with the direction of the country chose candidates who promised to change the current logjam between the two political parties in Washington. Forty nine percent of those who voted in the Democratic primary told pollsters they were dissatisfied with the federal government; those voters chose Sanders over Clinton by a two-to-one margin. Forty-seven percent of Republican voters said they felt betrayed by leaders of their own party; Trump won 36 percent of those voters.
Trump, who has promised to build a wall along the border with Mexico and who has proposed a ban on all Muslim immigrants into the United States, wins significant margins among nativist Republican voters who will play an increasingly important role in states that vote on March 1. Sixty-four percent of those who voted in the Republican primary said they favored a ban on Muslim immigrants; Trump won 44 percent of those voters. Among the 15 percent of Republican voters who called immigration their top issue, Trump won 52 percent of the vote.
Kasich, buoyed by months spent in New Hampshire and a strong debate performance over the weekend, emerged as Trump's most prominent Republican contrast. The Ohio governor won the highest percentage of the vote, 27 percent, among those who did not favor a ban on Muslims entering the country. He won more votes, 28 percent, among those who said they wanted a candidate with experience than any other candidate, too.
The path to the Democratic and Republican nominations, however, become increasingly difficult for both Sanders and Kasich now that the first two nominating contests are over.
Kasich, who spent almost all of his time in New Hampshire, now has to defend his record in South Carolina and beyond, after spending virtually all of his campaign's war chest in the first-in-the-nation primary state. The American Future Fund, a conservative outside group with ties to the Koch brothers' network, has already begun airing ads on South Carolina television stations critical of Kasich's decision to expand Medicaid under the Affordable Care Act.
Sanders used his victory speech on Tuesday to acknowledge that the ground would shift under him, from heavily white Iowa and New Hampshire to more diverse states such as South Carolina, Nevada and beyond. The Clinton campaign, Sanders said, would increasingly target his record.
"They're throwing everything at me except the kitchen sink, and I have the feeling that the kitchen sink is coming pretty soon as well," Sanders said during his victory rally.
The races for both parties' presidential nominations now shift to primary contests in Nevada and South Carolina, where voters will experience two weeks of ad blitzes and non-stop campaigning from the front-runners.
The field of active candidates is likely to be less crowded than it was in New Hampshire — former Hewlett-Packard executive Carly Fiorina and New Jersey Gov. Chris Christie, both of whom made major failed bets on strong finishes in New Hampshire, are likely to drop out of the GOP field in the next day or so — but the battle for both Republican and Democratic voters won't let up until more than half the available delegates are allocated in March.
For establishment Republicans and business conservatives looking for an excuse to coalesce around a single candidate, Tuesday's results could hardly have been worse. Kasich's strong finish gives the Ohio governor an excuse to stay in the race at least through the March 1 Super Tuesday contests; the fact that Bush is beating Rubio is likely to alleviate some of the pressure from the former Florida governor's top donors to drop out of the race; and Rubio's financial strength still gives him backup plans as he prepares for a long fight.
The fact that three business-conservative candidates are likely to remain in the race only extends the likelihood that Republican voters will remain divided in the coming months, aiding outsider conservatives like Trump and Cruz.
Then again, Tuesday's results suggest too that the once-dominant Democratic front-runner, Clinton, also faces a long and draining trudge to her party's nomination. New Hampshire voters like to claim they pick presidents; after Tuesday, they might more credibly claim they prolong nominating contests.