Senate Pushes Energy Bill to Back Burner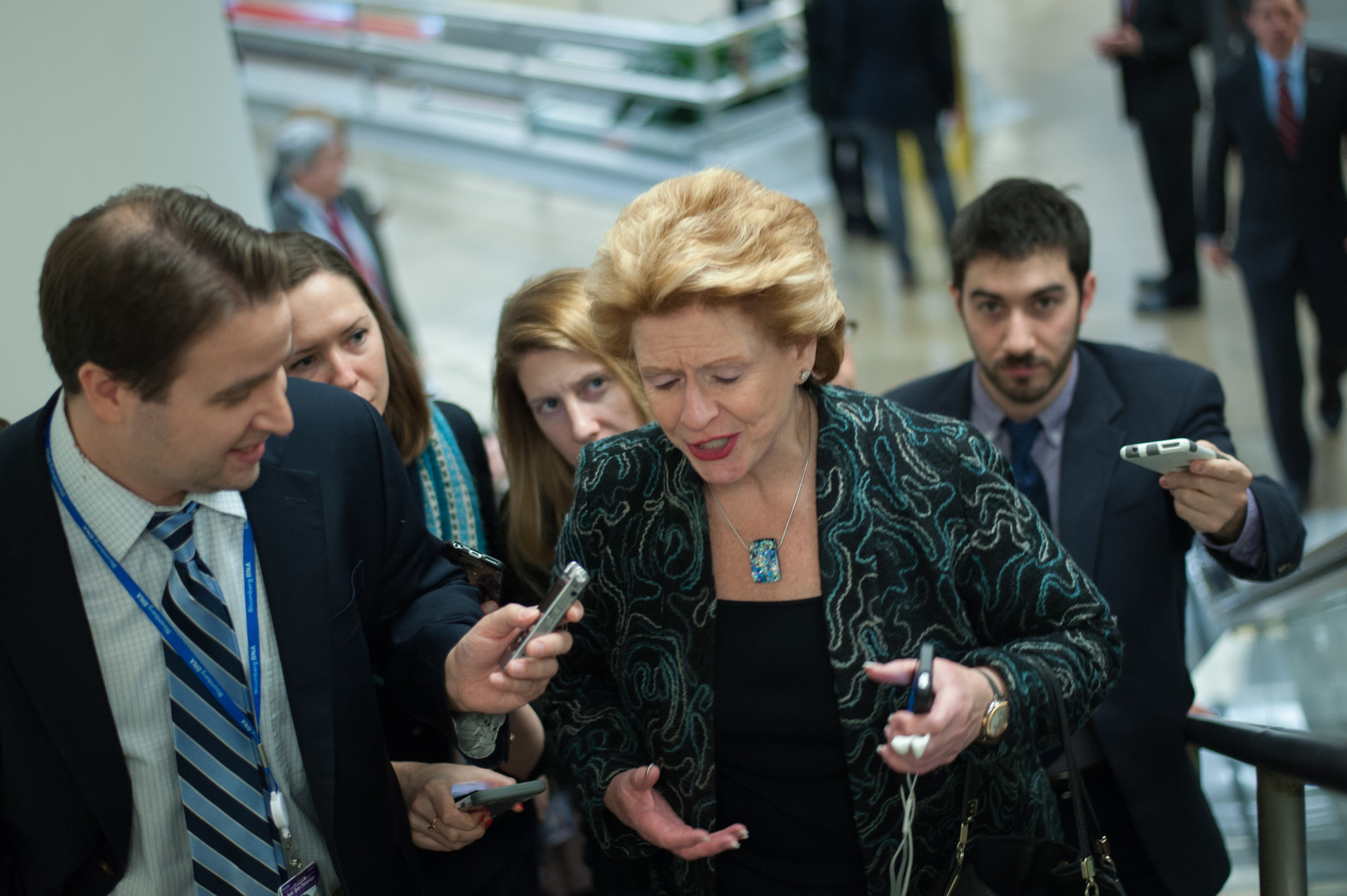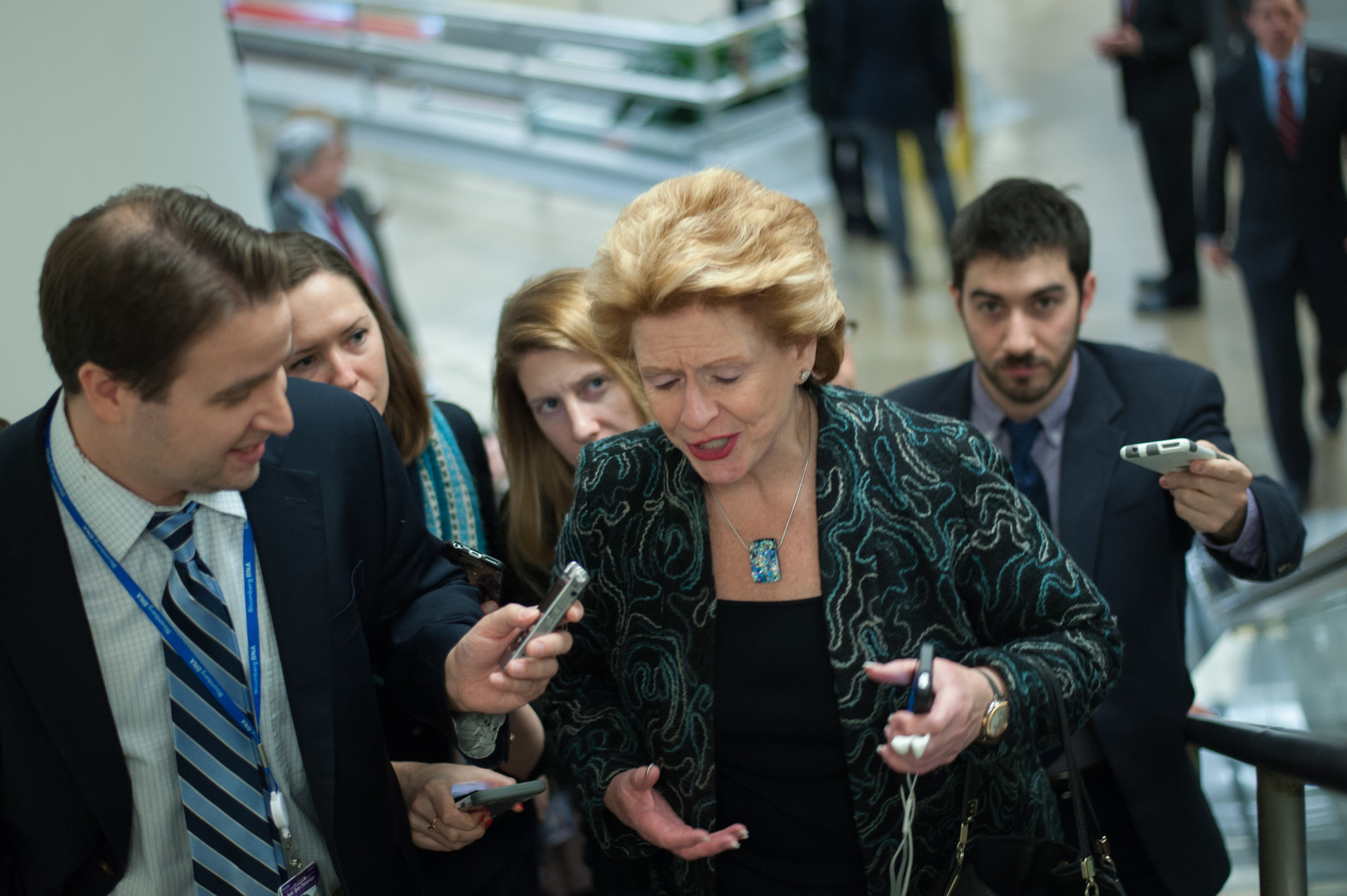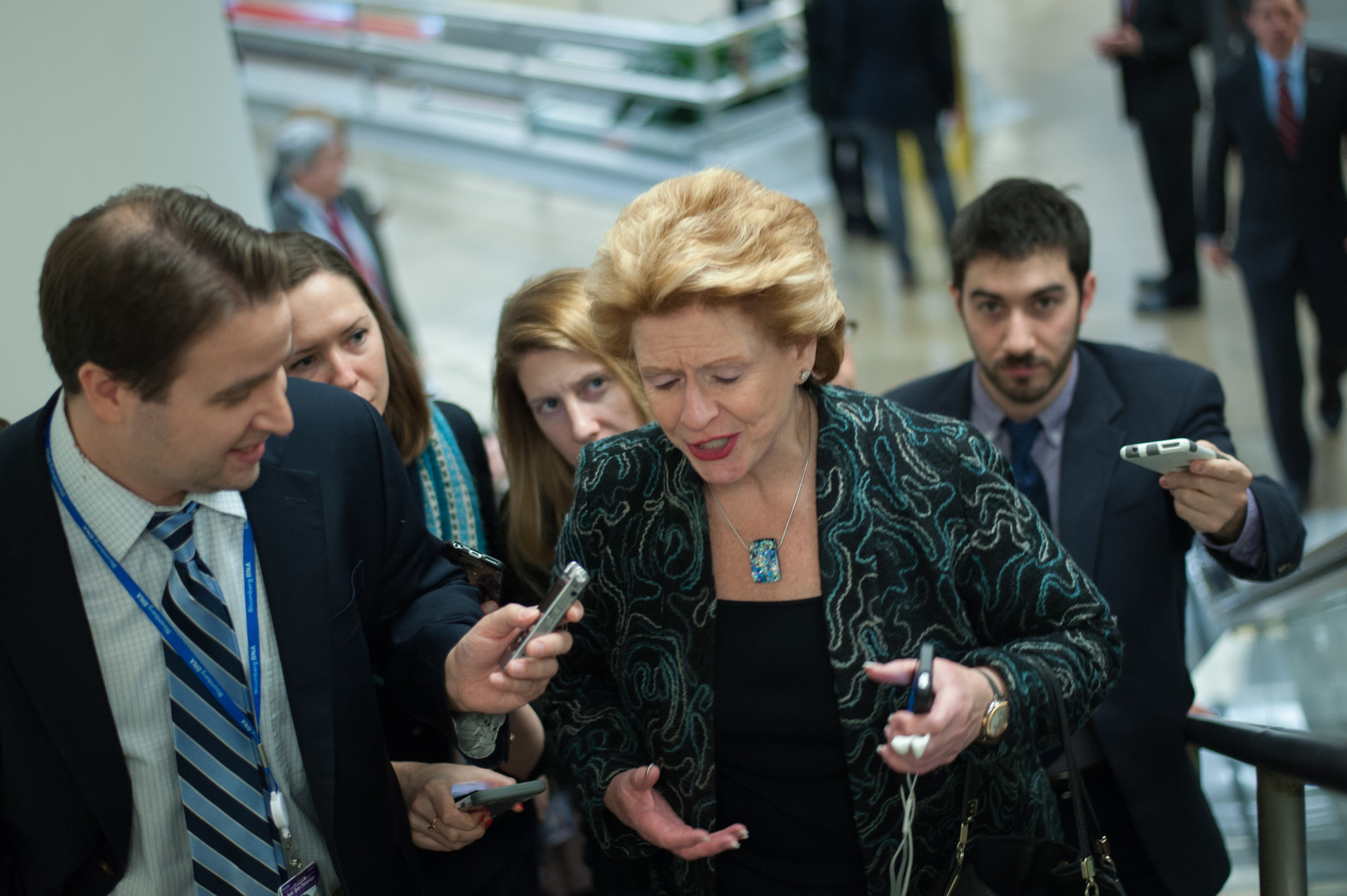 Senators who hoped to pass a major energy bill this week will have to wait a little longer, as negotiators continue to haggle over an amendment addressing the water crisis in Flint, Mich.
Senate Republicans huddled Tuesday at a weekly luncheon where they were presented with the outlines of an amendment to help the people of Flint, according to a GOP aide. The Flint proposal under discussion would ensure that the money could also be given to other cities having a water crisis, to avoid "an earmark for Flint," and it would consist of both loans and grants.
Democrats seem open to the idea, but the deal is far from final.
The energy bill isn't dead, but moving forward on that broader bill is contingent on a Flint agreement, said Sen. Debbie Stabenow (D-Mich.). Last week, the underlying energy bill failed to garner enough votes to continue on the Senate floor as Republicans and Democrats disputed what to do about the water crisis.
The underlying bill includes a number of energy efficiency provisions as well as a reauthorization of the Land and Water Conservation Fund. It is a top priority for Energy and Natural Resources Committee Chairwoman Lisa Murkowski (R-Alaska) and ranking member Maria Cantwell (D-Wash.).
But now the Senate has moved on. Instead of bringing up energy again this week, Senate Majority Leader Mitch McConnell (R-Ky.) said Tuesday the chamber will move to a bill addressing customs and trade enforcement after its previously scheduled Wednesday vote on sanctions against North Korea.
The energy bill's supporters had hoped it would resurface immediately after the North Korea vote. But Stabenow said lawmakers are still trying to solve the "Rubik's cube" of amendments on Flint.  "I think people are very happy to go back to energy once we have a path forward on supporting the children of Flint," she said.
Stabenow and Sen. Gary Peters (D-Mich.) introduced an amendment to allocate $600 million to repair Flint's water infrastructure and open a "Center of Excellence on Lead Exposure."
Stabenow then ended up blocking a vote on her own amendment because it was being presented to the Senate with another amendment she didn't like, her office said. Under those circumstances, she also wasn't sure it had enough votes to pass.
Blocking that vote lost Stabenow some goodwill with Republicans, who later expressed frustration that she held up the whole energy bill. Speaking on the Senate floor, McConnell called on Democrats to "take yes for an answer" and agree on a compromise amendment with Republicans.
Democrats say two amendments previously proposed by Republicans don't make enough money available immediately to Flint. They would offer only $50 million and $60 million upfront, respectively. One of them would offset its costs by cutting an automotive manufacturing loan program by the Department of Energy, which Stabenow has said helps employ people in Flint.
If Stabenow can come to an agreement on Flint with Republicans, she said it shouldn't be hard to pass the energy bill. It advanced from committee 18-4 in July.
"Once we have that, I think the energy vote could move very quickly," Stabenow said.
Financial details aren't the only barrier to passing a Flint amendment, though. Senate Majority Whip John Cornyn (R-Texas) has questioned whether the federal government should be involved in repairing local infrastructure at all. He also accused Stabenow and other Democrats of using Flint as a political wedge issue to "embarrass Republicans."
Even as they push for a compromise amendment, Senate Democrats appear willing to use the Flint crisis as a political weapon against Republicans. Senate Minority Whip Richard Durbin (D-Ill.) opened a press conference with a quip about Republican presidential candidates who are debating "who's in favor of the most extreme form of waterboarding," while Senate Democrats are focusing on helping the people of Flint.
"What a contrast in the priorities in two political parties," Durbin said. He added, "When you hear the Republicans groaning and moaning about too much regulation, ask them about whether there was too much regulation in Flint."