Will a Divided Senate Function With a Supreme Court Vacancy?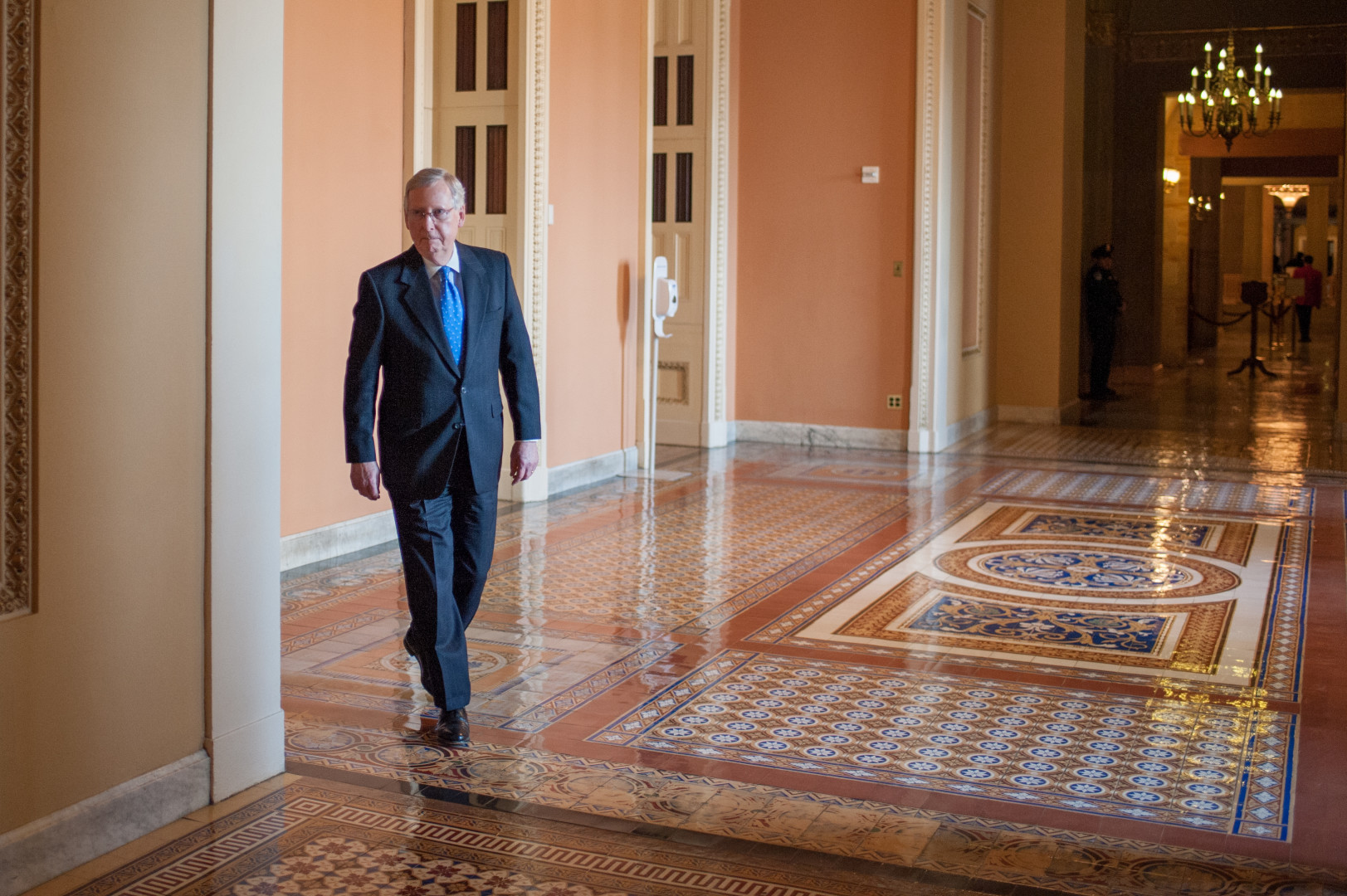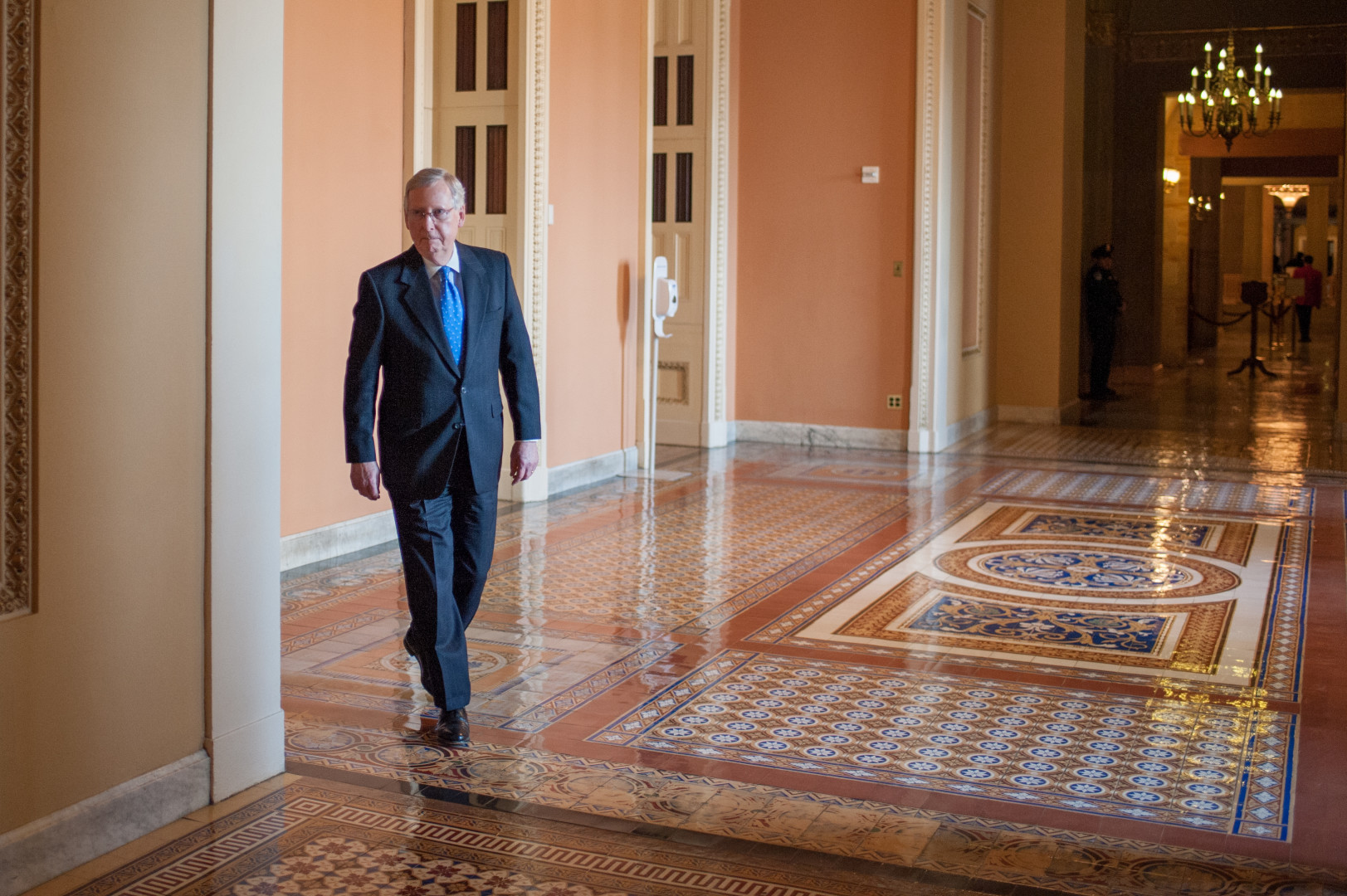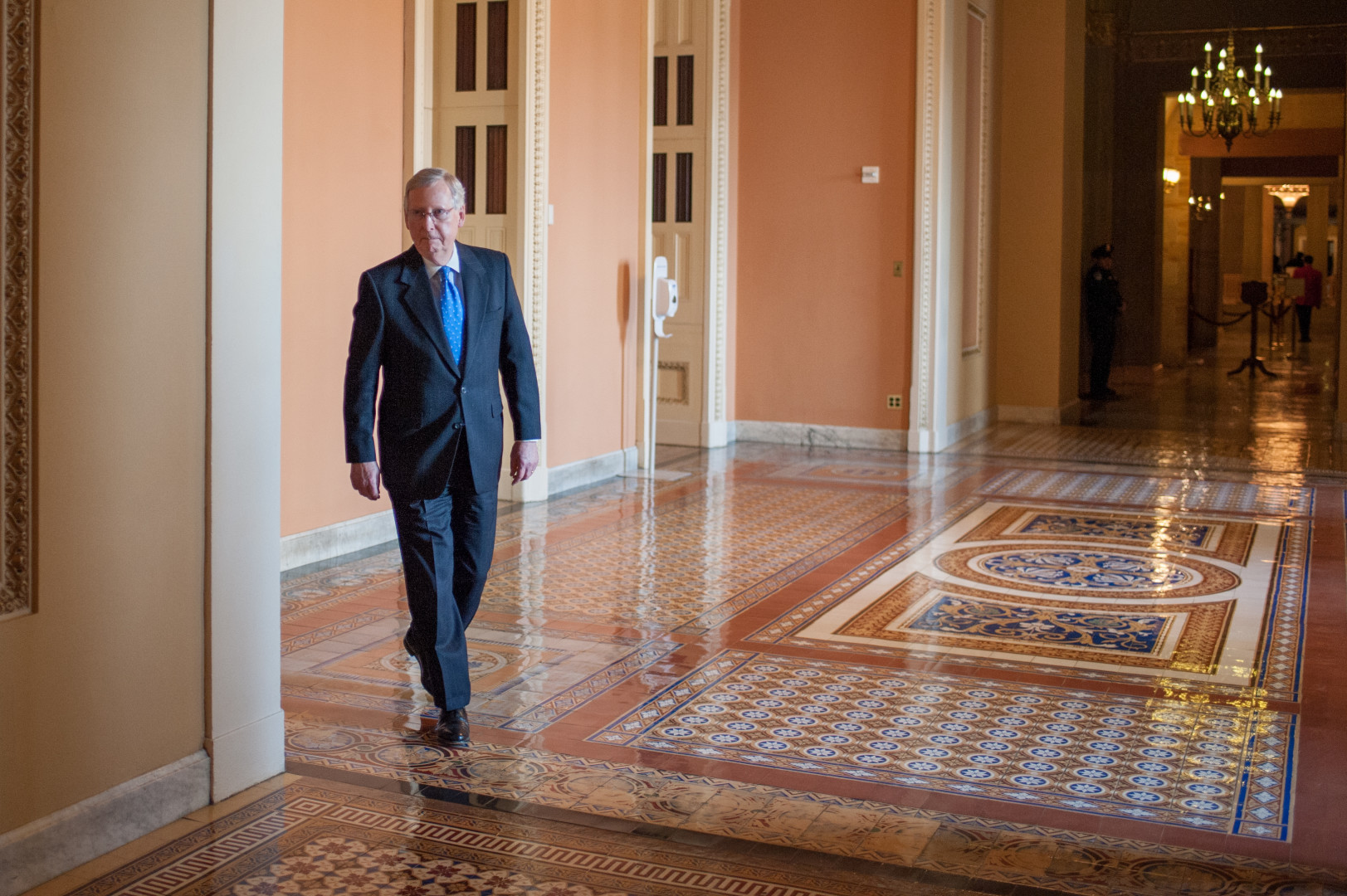 Senate Majority Leader Mitch McConnell (R-Ky.) knew exactly what he was doing when he said Saturday that the Supreme Court vacancy created by the sudden death of Justice Antonin Scalia should not be filled until the country has a new president.
He was protecting his fellow Republicans.
The Senate could all but shut down over McConnell's decision. He is telling Democrats and President Obama that no matter who the nominee is, he or she isn't getting a vote until the end of the year, at the earliest.
Democrats have honed their obstructionism talking points well, and McConnell's refusal to process a Supreme Court nominee will make a textbook example of those criticisms. In that circumstance, McConnell needs to take one for the team. People who are close to him know that he does not make public statements by accident. This is a deliberate decision.
"He is freezing things in place in terms of his own caucus," said Matt Johnson, former chief counsel to Sen. John Cornyn (R-Texas), a member of the Judiciary Committee. Johnson, now a senior principal at the Podesta Group, was involved in several previous high court nomination fights.
McConnell is being deliberately unambiguous about his intentions regarding the Supreme Court nominee so that rank-and-file Republicans don't have to waffle if they are confronted with individual names. McConnell's message is simple: We're not moving on this nominee, period.
"This is a process thing," Johnson said. "It's not personal to anyone put up."
This protection is particularly important for Senate Republicans if nominees come from their own chamber.  Sen. Amy Klobuchar (D-Minn.), a former prosecutor and Yale Law School graduate, and Sen. Cory Booker (D-N.J.) could make powerful choices for the high court slot. Both are popular in the Senate in both parties. Without a mandate from McConnell, Republicans might find it tough to say they oppose either one of them. Now they don't have to.
Democrats, for their part, have proven that they can drive the agenda, even in the minority. Last year, they successfully insisted on full funding for the Department of Homeland Security without policy prohibitions on immigration after a months-long fight with Republicans. Then they successfully insisted on lifting spending caps for both domestic and defense programs. In both cases, they did so by blocking appropriations bills on the Senate floor. There is no reason to think they wouldn't deploy those tactics again.
That doesn't mean the Senate will cease to function entirely. As long as Democratic leaders (and importantly, the presidential contenders) can get their full-throated digs in about Republicans blocking the nominee, there is no reason for them to gum up everything that comes down the pike. The Senate runs on the cooperation of all members, including those in the minority.
Even under the worst political of disputes, senators have always been respectful of its operations. The criticism of Republicans' unwillingness to move on a nominee will be loud and overwhelming. But underneath it, there can still be a modicum of civility. The only question is how much can be accomplished in that tense environment.
The fight over Scalia's replacement definitely calls into question Republicans' plan to act on individual appropriations bills under "regular order." Even without a Supreme Court fight, that was going to be difficult.
But, as aides and lobbyists tacitly agree, the world won't end if those individual spending bills get wrapped up into a giant omnibus measure after the election. House Speaker Paul Ryan (R-Wis.), the champion of regular order, has suggested that an omnibus as a likely outcome under several budget scenarios being considered in the House.
Republicans who are willing to sacrifice this year's legislating for the sake of a Supreme Court nominee are fortunate that the toughest policy decisions for this congressional session are behind them. Lawmakers have extended the must-pass tax breaks through 2017. They have passed a long-term highway bill. They have even agreed on top-line spending levels through 2017.
Congress still must reauthorize the Federal Aviation Administration before March 31. But on that front, disagreements over whether to remove the air traffic control system from the government is already making a simple extension of current FAA authority the likely outcome.
Lawmakers are still struggling to come up with an aid package for residents of Flint, Mich., whose drinking water has crisis-high lead levels. There is an energy bill that could pass the Senate, if members allow it a final vote. (Before the Supreme Court nominee dispute, Flint arguments were holding up that bill.) Republicans and Democrats also had been hoping to put together a criminal justice package and a mental health overhaul. Both of those measures would, in theory, see floor votes this summer.
But those aspirations are nice-to-haves rather than must-haves in a political environment where Republicans are placing all their bets on the next president. Now, with a Supreme Court justice in the mix, those stakes are even higher and the day-to-day legislating necessities drop off.
The pressure on individual senators to support or oppose a nominee for the country's highest court begins the instant a vacancy is created, even if there isn't an actual person to evaluate at the time. Today's senators, many of them veterans of several previous Supreme Court fights, know that confirmation of a Supreme Court justice is the one of the most powerful decisions they will be involved in. They take the process seriously on its own terms, but they also are well aware of the political stakes.
In this case, it isn't just presidential politics. It's who controls the Senate next year. Senate Judiciary Committee ranking member Patrick Leahy (D-Vt.) wasted no time in threatening Republicans with the "obstruction" charge if they decline to act on Obama's high court nominee. "This is going to guarantee they lose control of the Senate," he said Sunday on CNN's State of the Union.
The longer individual senators and GOP presidential candidates are hanging out there without a firm statement like that from their leader, the more dangerous the political calculus becomes. McConnell is providing them cover.