On Flint, Senate Faces Blurred Line Between Emergency and Infrastructure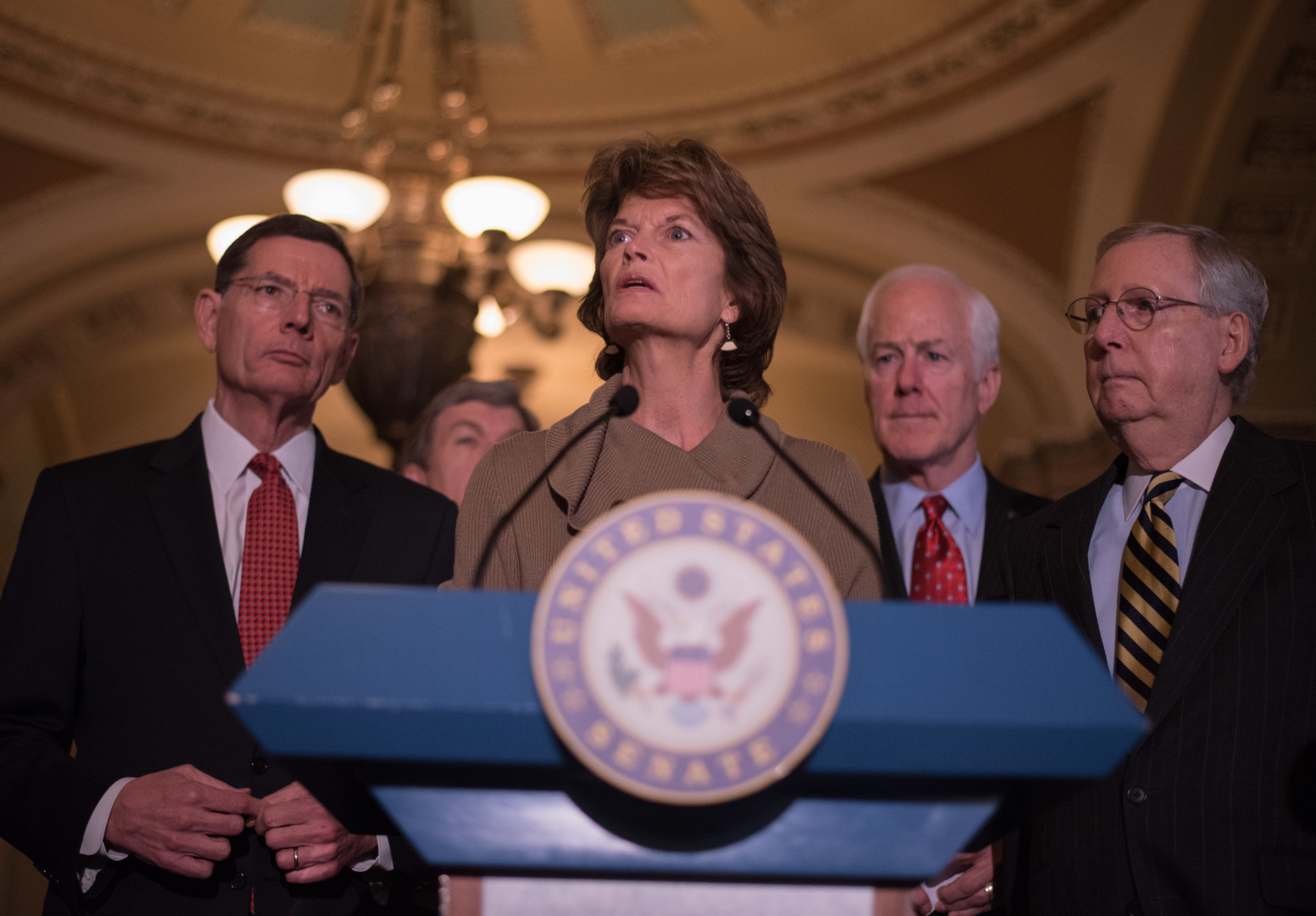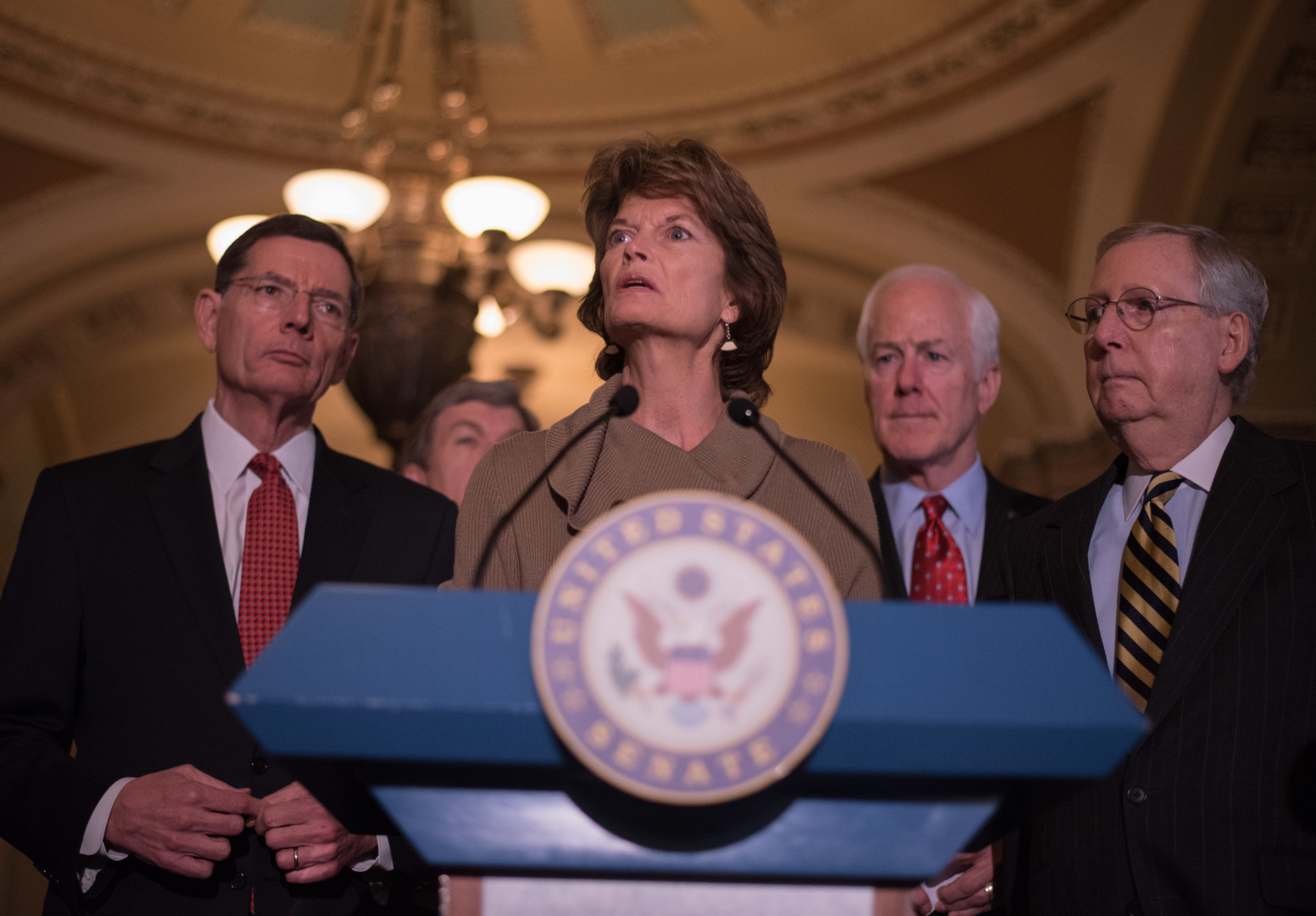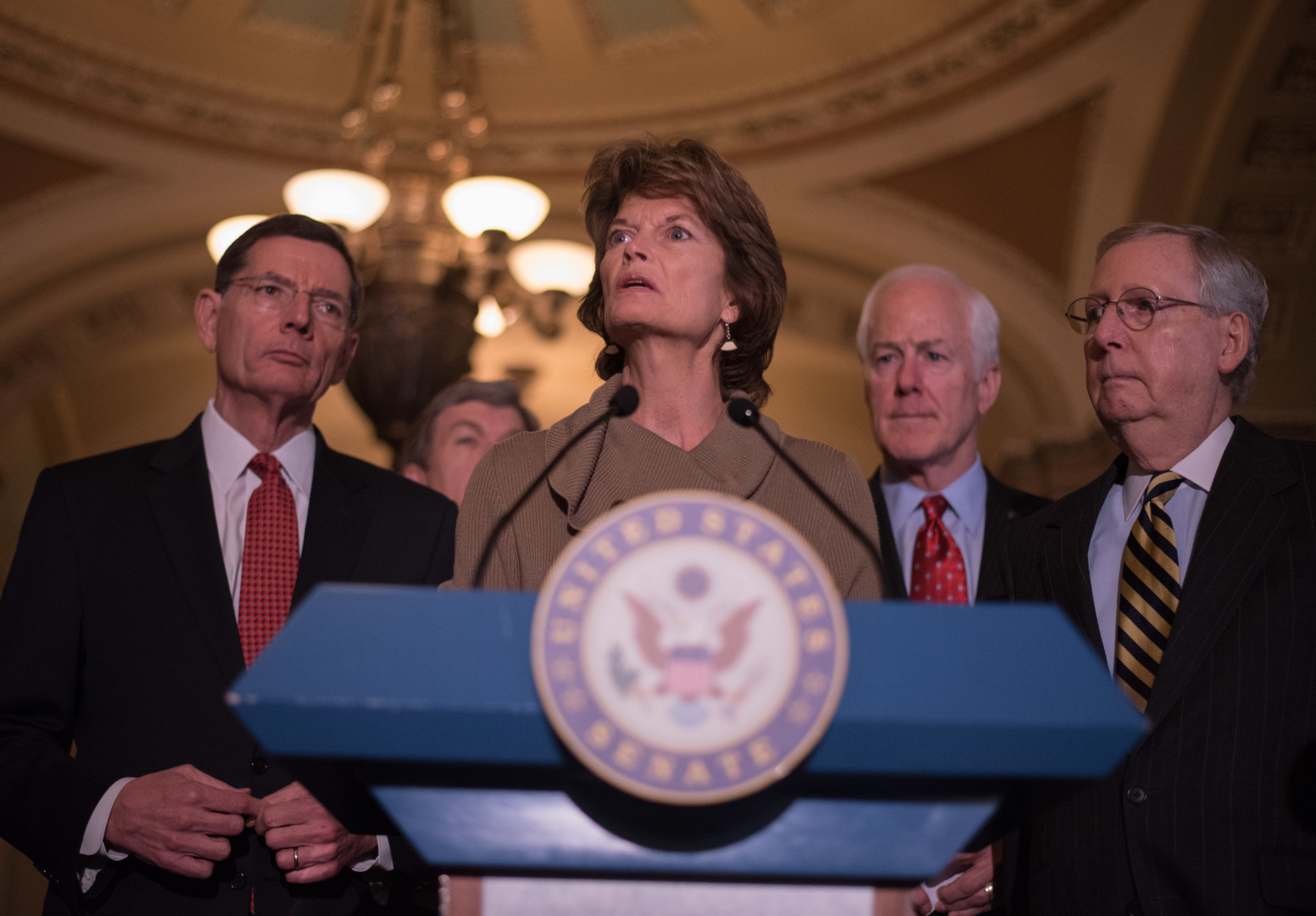 Senators have been fighting for weeks over whether to offer millions of dollars to repair the water lines in Flint, Mich., where children have been found to have dangerously high levels of lead in their blood. Instead of inching closer to common ground, Republicans and Democrats seem to have found even more reasons to disagree on the what, when, and how to do that.
Flint isn't the only city with urgent water infrastructure needs, and some of the Environmental Protection Agency's failures in Flint could affect other cities.
Senate Energy and Natural Resources Committee Chairman Lisa Murkowski (R-Alaska) recently cited a New York Times article detailing other areas have unsafe levels of lead in drinking water, including previously reported instances in Sebring, Ohio; Durham and Greenville, N.C.; Columbia, S.C.; and Jackson, Miss. She even pointed to her own state, Alaska, where she said many areas have "no infrastructure, no clean water, no safe drinking water."
"This is a bigger issue," Murkowski said. "The urgency of Flint, maybe that is more specific. But again, this is bigger than Flint."
Murkowski said lawmakers need to focus less on spending money immediately on Flint's infrastructure and more on systemic changes that could prevent such high lead levels.
That complicates things. It's been almost two weeks since the Senate hoped to pass its wide-ranging energy bill. The Flint disagreement derailed that bigger measure temporarily. It could come up next week when lawmakers return. But they might face even more barriers than there were earlier in the month.
Murkowski, who sponsors the energy bill, has said that any legislative aid for Flint would have to take into account other communities around the country also have problems with their water infrastructure. "Our solution is going to have to be national in scope because there are other communities in other states that may also need help," she said earlier this month.
The unexpected death of U.S. Supreme Court Justice Antonin Scalia complicates this increasingly multi-faceted problem. It's unclear how the broader energy bill will be affected by a possible standoff between Senate Democrats and Republicans over Obama's nominee to replace Scalia. However, a committee aide didn't rule out the possibility of further floor action on the energy bill. Generally, staffers are saying they hope regular legislative activity will go forward, but it's clear that the Supreme Court fight will color those efforts.
The energy bill was originally withdrawn from the Senate floor after Democrats blocked it because it lacked Flint aid. Sens. Debbie Stabenow (D-Mich.) and Gary Peters (D-Mich.) offered an amendment to provide up to $400 million on the city's water infrastructure and another $200 million for a "Center of Excellence on Lead Exposure" in Flint. Stabenow wound up blocking a vote on her own amendment because it was paired with another that might have passed instead. The alternative Flint proposal would have only offered $50 million in up front funds.
But the conversation has moved beyond money. The most obvious starting point on long-term lead policy would be requiring the EPA to directly notify residents where there are unsafe levels of lead in drinking water, rather than asking the state government to do so, said Rep. Dan Kildee (D-Mich.). Kildee worked with Stabenow and Peters to introduce the Flint amendment in the Senate.
It's wrong, Kildee said, to imply that any solutions to Flint's problems need to be national in scope. While other cities simply have old lead pipes, Flint's situation was an "unprecedented" emergency because of a combination of factors. The city's state-appointed emergency manager decided to switch water sources to the Flint River, which ran highly corrosive water through the area's lead pipes. For months, the EPA and state Department of Environmental Quality didn't inform residents that their water had such high lead levels.
Even if other areas also have unsafe levels of lead, Kildee said Flint's situation should be considered a disaster that warrants federal help because it was spurred by a decision to change water sources.
"There have not been cases with highly corrosive water creating widespread and sustained lead exposure quite like this," Kildee told Morning Consult. "So I think it is a mistake to view the Flint situation as an infrastructure failure."
Kildee is also worried that the national public interest in Flint will eventually wane. If Congress hasn't sent money to help soon, Flint residents will still be suffering after the news cycle has moved on. "Our worry is that a year from now, while the consequences of this are being felt, the interest won't be," Kildee said.
Despite that urgency, Kildee isn't sure how much money is absolutely necessary in the short-term. Stabenow shot down offers of $50 million and $60 million up-front, with more available in the long term. But Democrats haven't offered a specific minimum on how much money they want. And Republicans have expressed concern that quickly offering hundreds of millions of dollars to Flint represents a slippery slope in which the federal government pays for infrastructure upgrades across the country.
"We can't legislate crisis by crisis, community by community, or pretend that the federal government is not already $19 trillion in debt," Murkowski said.
Correction: A previous version of this story misstated Murkowski's committee.