Senate Republicans Jockey for NRSC Post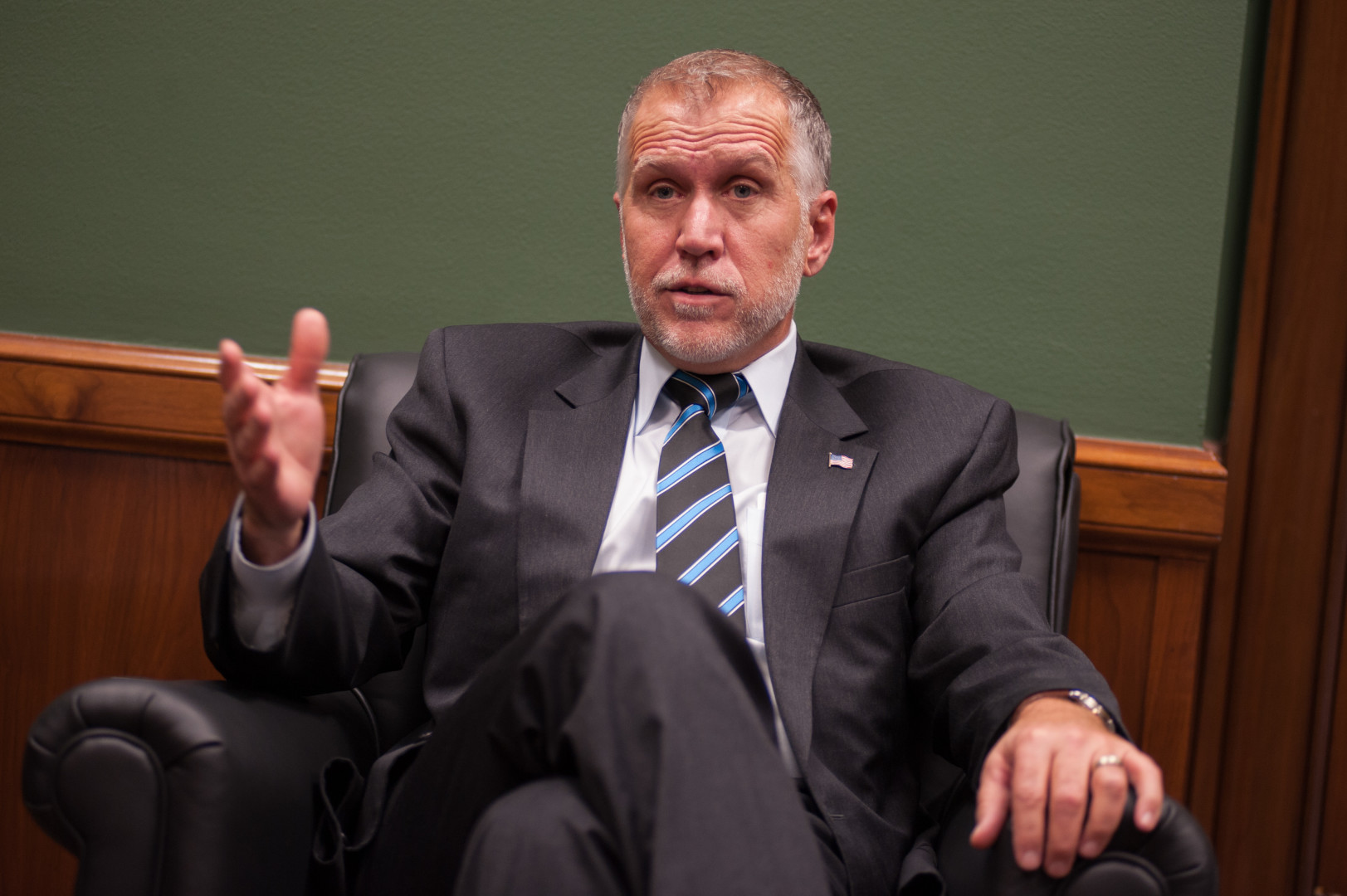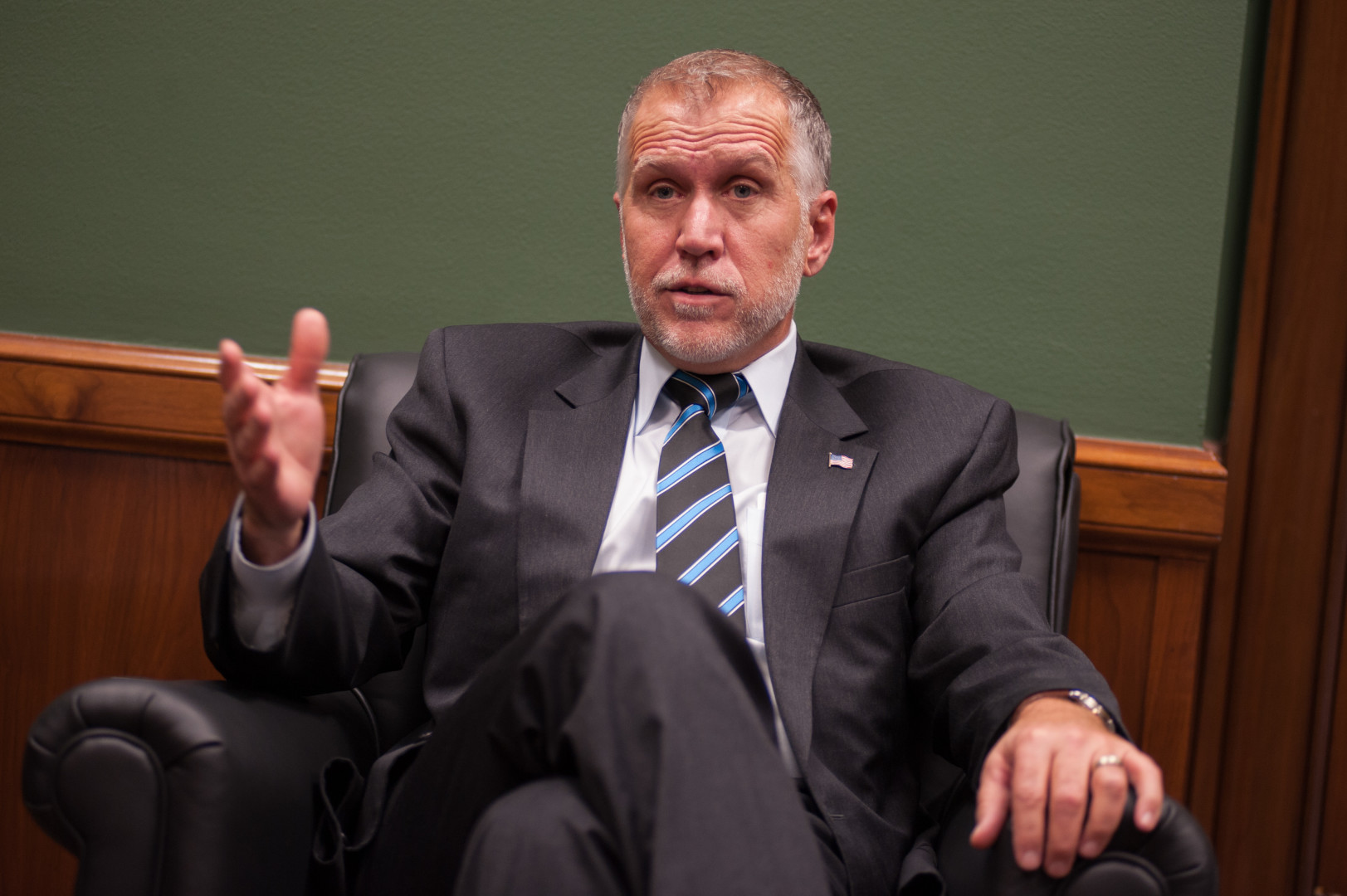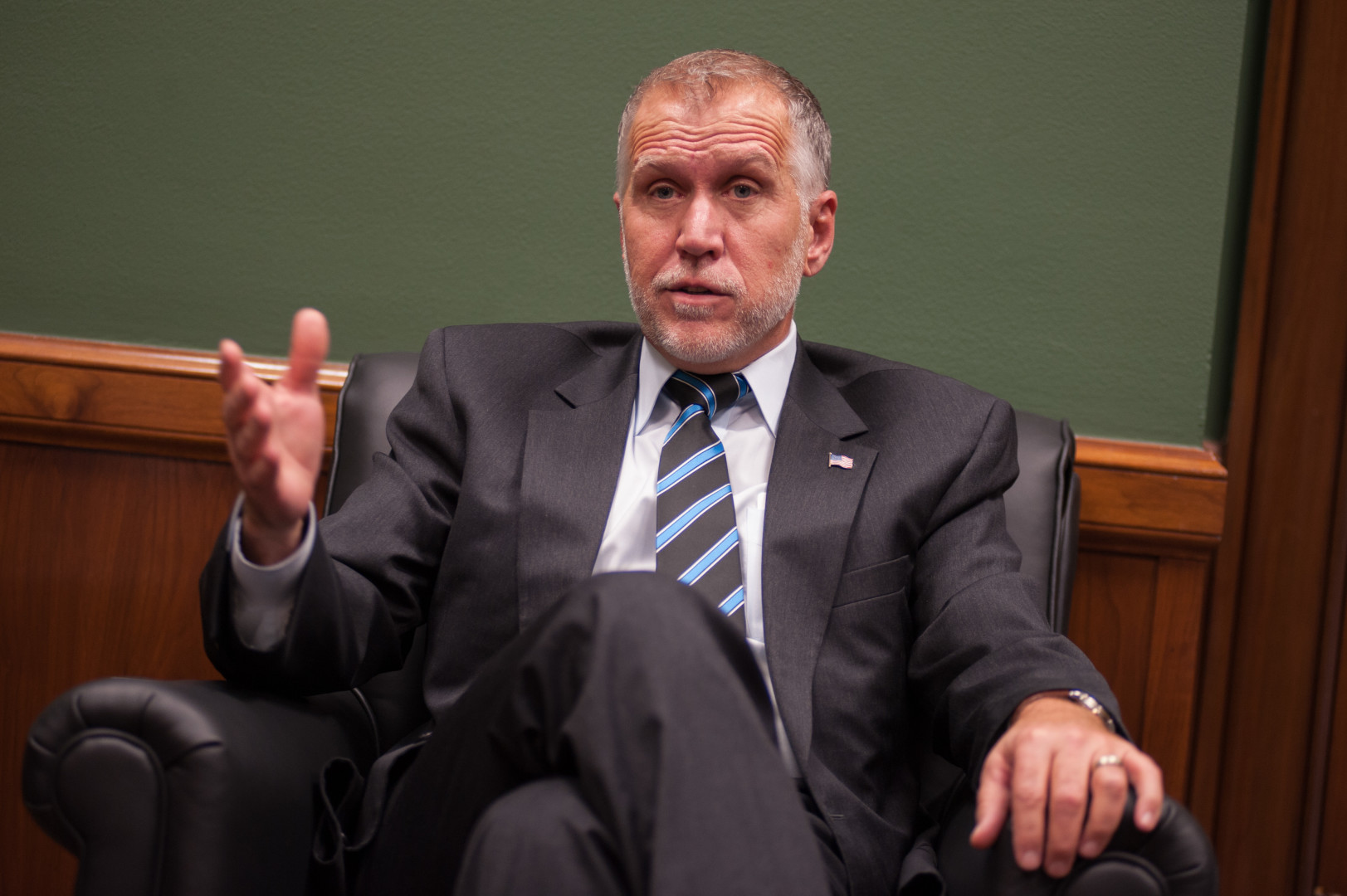 Two freshman Republicans are considering bids to take hold of the party's Senate campaign arm next year by laying early groundwork for an intramural fight that won't take place until after Election Day, nine months away.
Sens. Cory Gardner (R-Colo.) and Thom Tillis (R-N.C.) have both put out feelers about running the NRSC next year, according to half a dozen aides and lobbyists close to the Senate Republican Conference. While other senators are said to be in the mix — notably Sens. Joni Ernst (R-Iowa) and Tom Cotton (R-Ark.) — Gardner and Tillis, the sources said, have been by far the most active in cultivating fellow Republicans.
Both Gardner and Tillis are freshmen who knocked off incumbent Democrats in 2014. Both are well-liked among their colleagues. And both are relying on their experience in early conversations with fellow senators.
Tillis, the one-time speaker of the North Carolina state House, has run a campaign arm before, when he helped Republicans recapture the chamber in 2010. Gardner mounted what some consider the best campaign a Republican has run in recent years, a characterization his allies have no problem repeating.
Neither is ready to publicly declare themselves a candidate yet — especially with so long to go before an election. And the two have a decent working relationship; as candidates, Gardner and Tillis repeatedly checked in with each other, they struck up a friendly bargain over this year's Super Bowl, and they even share a team of consultants. But both are quick to point out the work they have done for their fellow senators.
"This year, Sen. Tillis has been playing an active role in helping Republicans maintain their Senate majority, and he looks forward to working hard to expand that majority in 2018 in whatever capacity that will most help the party," Tillis spokesman Daniel Keylin said.
"While Sen. Gardner's primary focus will always be serving the people of Colorado, his political time has been and will continue to be spent working hard to return all of his Senate colleagues to the Senate; elect a Republican to the U.S. Senate in Colorado; reelect Congressman Mike Coffman in Colorado; and make sure Marco Rubio is our next President of the United States," Gardner spokesman Alex Sicilliano said in an email. "Sen. Gardner is proud of the work that he and his freshman colleagues have accomplished over the last year, and has seen first-hand that any of them would make a strong candidate to be in Senate leadership."
Sicilliano said Gardner will have hosted every Republican senator running for re-election for fundraising events in Denver.
Running for a leadership position in the Senate is nothing like mounting a campaign for public office, or even like a bid for a House leadership post. Elections are intensely personal matters, and candidates tend to make personal pitches to every member of their conference. Candidates will work to convince their colleagues they are willing to put in the hours of call time and weeks of constant travel necessary to raise the $100 million or more it will take to compete in states across the country.
The last race for NRSC chairman hinted at a geographic split among Republican senators. Tillis gave one of two nominating speeches for Sen. Roger Wicker (R-Miss.), who defeated Sen. Dean Heller (R-Nev.) for the top campaign job with the help of a bloc of Southern Republicans. Gardner gave one of the two speeches nominating Heller.
Ernst, the current NRSC finance chair who has raised more for the committee than all but a small handful of senators, and Cotton, a prolific fundraiser in his own right, would complicate the race if they decided to enter. (The NRSC provides Republican senators with a monthly update of how much they, and their colleagues, have raised for the party's political efforts.) But neither Ernst nor Cotton have taken the behind-the-scenes steps toward a bid that Gardner and Tillis have.
Ernst's spokeswoman, Brook Hougesen, said the Iowa Republican is focused on helping Republicans in 2016 and is not running to head the NRSC. Cotton spokeswoman Caroline Rabbitt said the Arkansas Republican is "busy doing everything he can to ensure we keep the Republican majority this year."
Several sources close to the conference said Sen. Rob Portman (R-Ohio) might take a second look after opting out of a bid before the 2014 cycle, though he won't make any plans in advance of his own re-election bid this year.
None of the potential candidates want to be seen openly campaigning for the job while their fellow senators face re-election bids later this year. Republicans are defending their narrow Senate majority in a battle for Senate control that focuses mainly on seven states where President Obama won twice — Pennsylvania, Ohio, Illinois, Wisconsin, New Hampshire, Florida and Nevada — all but one of which are currently held by Republican incumbents.
While the 2016 map is tricky for Republicans, 2018 looks much better. Two years from now, Democrats will be defending incumbents in tough-to-win states such as Montana, North Dakota, Missouri and Indiana, and in West Virginia, Virginia, Ohio and Pennsylvania.
Republicans, by contrast, will have to defend only one seat in a state where Democrats have won recently, Nevada. The seven other Republican-held states up in 2018 — in Arizona, Utah, Wyoming, Nebraska, Texas, Tennessee and Alabama — are all solidly red.