The Coming Week: To Confirm, or Not to Confirm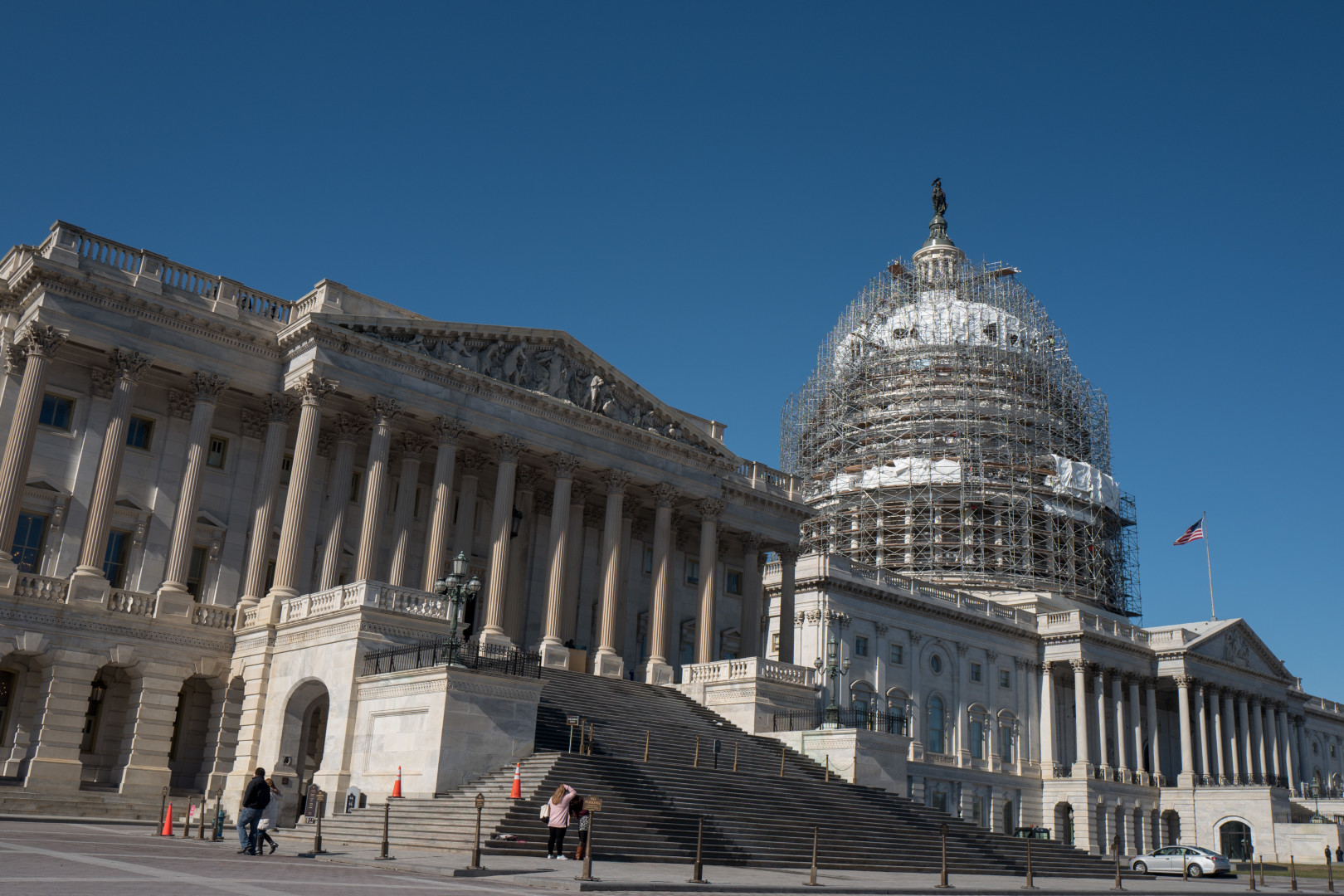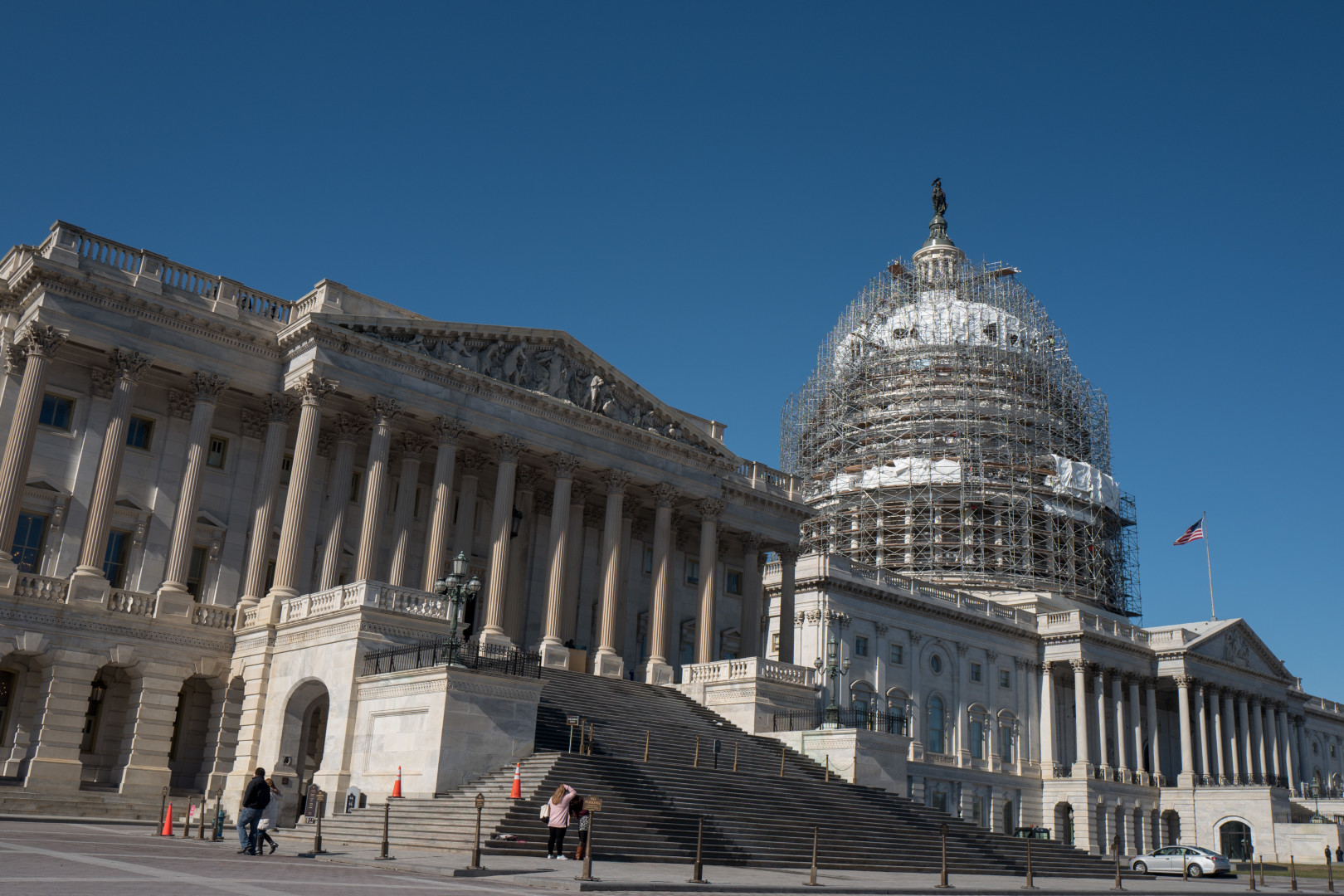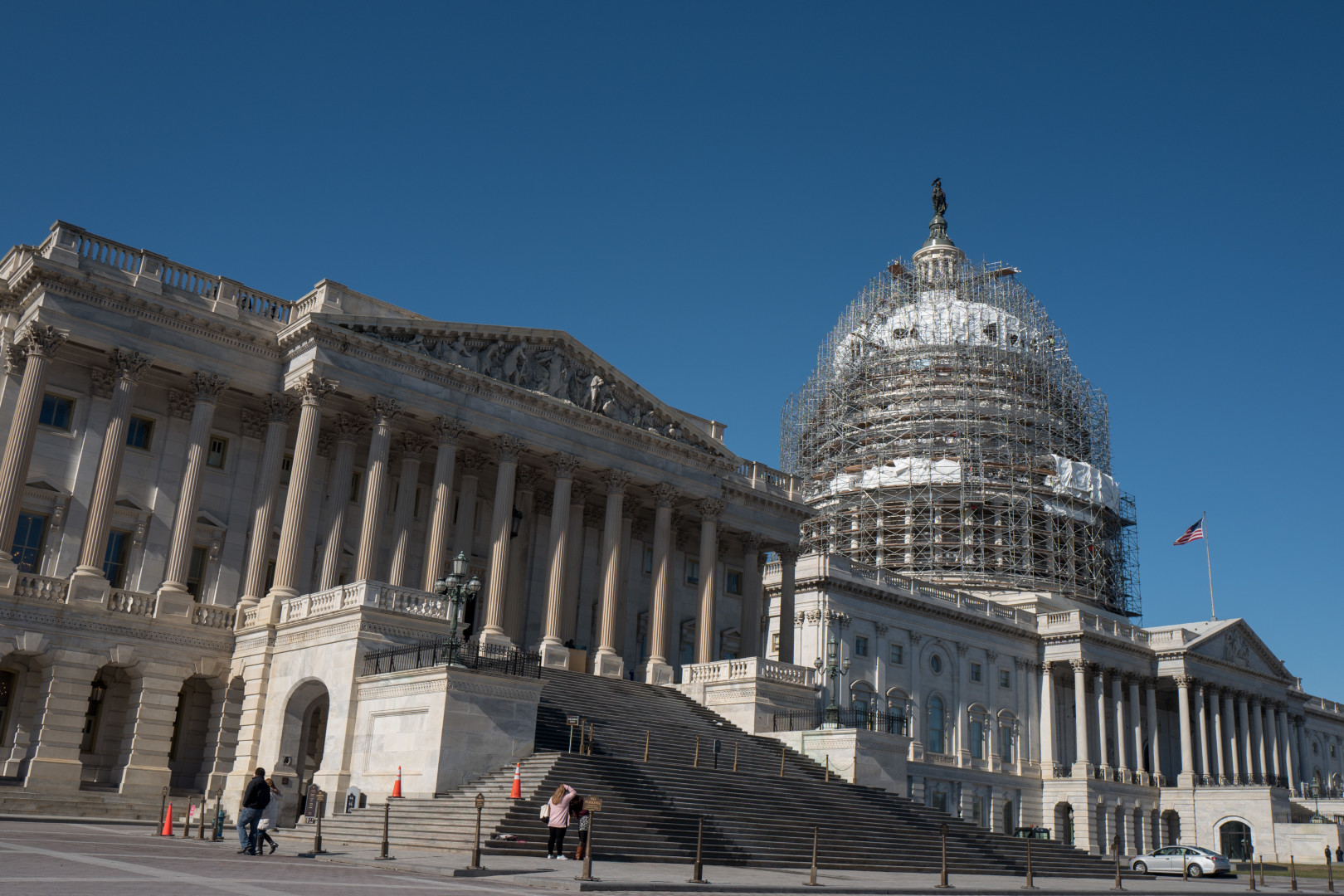 Expect the Supreme Court nomination fight to reach a fever pitch in the Senate, as members from both parties dredge up past statements to accuse the other side of hypocrisy. Lawmakers return to Washington for the first time since the death of Supreme Court Justice Antonin Scalia, which has set off an intense partisan debate about whether the Senate should initiate confirmation proceedings for his replacement.
After a few uncertain moments during the Presidents Day recess, Senate Republicans appear to be mostly aligned with Senate Majority Leader Mitch McConnell (R-Ky.) and Senate Judiciary Committee Chairman Chuck Grassley (R-Iowa), who want to hold off on replacing Scalia until after the presidential election. Democrats call that a nakedly political move and note that voters have already had their say by electing President Obama in 2008 and 2012.
The standoff has the potential to shut down the Senate's regular operations, although leadership aides from both parties have demurred when asked if their caucuses would resort to parliamentary warfare in the form of constant filibusters.
In less fraught business, the Senate will hold a procedural vote Monday to approve the nomination of Robert Califf to be the next commissioner of the Food and Drug Administration. After that, the pending business is a broad energy bill that, despite bipartisan support, is being held up by lawmakers' inability to reach a compromise on responding to the water crisis in Flint, Mich. McConnell has not officially announced the Senate's next agenda item beyond Monday's vote.
Across the Capitol, the looming question is still whether House Republicans can agree on a budget resolution amid intra-conference disputes over spending levels. House Speaker Paul Ryan (R-Wis.) told members before recess that he saw no path forward on a budget that would allow appropriations bills to move other than to stick to elevated funding levels set by a budget agreement last fall. But conservatives argue that over two-thirds of House Republicans opposed that deal at the time. They want a budget with lower funding levels.
House Republicans will have to move briskly to keep to their budget timetable. Speaking to reporters before leaving for the recess, House Budget Committee Chairman Tom Price (R-Ga.) said he still hoped to hold a committee vote on a budget this week in anticipation of a floor vote the week after. A Price spokesman on Friday told Morning Consult the committee is "moving forward as planned."
Floor action, meanwhile, will be fairly humdrum. On the docket is the Sportsmen's Heritage and Recreational Enhancement, or SHARE Act, which would make revisions to a number of hunting, fishing and recreational shooting programs, and a bill to amend certain procedures governing the relationship between state and federal courts: the Fraudulent Joinder Prevention Act. A number of suspensions relating to homeland security are also on the schedule.
The Senate returns Monday evening for the Califf vote at 5:30 p.m. The House flies in Tuesday evening for 6:30 p.m. votes.
ENERGY
Before the Senate left town, McConnell assured Senate Energy and Natural Resources Committee Chairwoman Lisa Murkowski (R-Alaska) he wouldn't forget about the wide-ranging energy bill she sponsors. While the measure is considered pending business, it's unclear when senators will start debating the bill on the floor, considering Democrats and Republicans are stuck in a stalemate over assistance for Flint, Mich., where water has dangerously high levels of lead.
The Flint debate has shifted from how much money to spend on revamping the water system to whether the federal government should get involved at all. Some Republicans argue that the Flint situation is on its face a state and local infrastructure problem. (The voters we polled disagree.)
The Supreme Court vacancy won't help those discussions if legislation is stalled during a standoff between President Obama and Senate Republicans over the president's high court nominee.
The Senate Energy and Natural Resources Committee will hold a Tuesday hearing on the Interior Department's 2017 budget request. On Wednesday, the Senate Environment and Public Works Committee will hold a hearing on the Renewable Fuels Standard.
On Wednesday, the House Energy and Commerce Subcommittee on Oversight and Investigations will hold a hearing on the Department of Energy titled, "DOE for the 21st Century: Science, Environment, and National Security Missions."
The House Natural Resources Committee has three hearings on tap. On Wednesday, the committee will hold a hearing on California's water supply outlook. It will also hold a hearing Wednesday titled, "The President's Imposition of New Environmental Mitigation Regulations," presumably to allow GOP members to complain about regulatory overreach from the Environmental Protection Agency. Another hearing that day will address two bills related to federal lands and tribal organizations.
On Thursday, the Natural Resources Committee will hold a hearing on five bills regarding federal lands. One would turn over management of some National Forest Service land to state and local commissions. Another would allow states to control some portions of Forest Service land specifically for timber production.
—Jack Fitzpatrick
TECH
There will be a healthy dose of cyber information for members this week, and the level of scrutiny will be amped-up with the recent legal standoff between Apple Inc. and the federal government over unlocking an encrypted iPhone.
The House Intelligence Committee will hold an open hearing on "worldwide threats" with the witness panel packed with heavy hitters in the intelligence community. CIA Director John Brennan, Director of National Intelligence James Clapper, FBI Director James Comey, Director of the National Counterterrorism Center Nicholas Rasmussen, NSA Director Michael Rogers and Director of the Defense Intelligence Agency Vincent Stewart are all set to testify before the committee on Thursday.
The hearing comes just a few weeks after this same power group (minus Rasmussen) testified before the Senate Intelligence Committee on the same topic. That day, the topic of encryption played a central role in the discussion as the intelligence bigwigs showcased their very different opinions on how to tackle the issue.
This time, encryption could dominate the conversation as the topic has burst into the mainstream. The newfound fame for a generally wonky topic erupted after a federal judge in California issued a court order for Apple to break into the iPhone of one of the San Bernardino shooters. Apple is fighting back, arguing that by creating a "backdoor" into a supposedly secure device, the court order could have massive implications for the future of users' privacy and the security of their systems.
That narrative has echoed throughout the tech community. Tech giants such as Google, Facebook and Twitter have pledged their support for Apple's stance.
The debate could breathe new life into developing legislation on Capitol Hill. Senate Intelligence Committee leaders Richard Burr (R-N.C.) and Dianne Feinstein (D-Calif.) have long discussed legislation to give law enforcement access to encrypted messages if they have court orders. That effort will most certainly find opposition in privacy advocates such as Sen. Ron Wyden (D-Ore.), who introduced a bill last year that would prohibit any agency from requiring any manufacturer to "design or alter any security functions" (read: create a backdoor).
This week will also feature budget hearings for various agencies. For tech, look out for the Department of Commerce's testimony in the House Appropriations Committee on Tuesday and the Department of Transportation's testimony before the same panel the following day.
—Amir Nasr
HEALTH
When the Senate isn't talking about the Supreme Court, it will probably be talking about opioids.
Monday's vote on Dr. Robert Califf to head the Food and Drug Administration will offer the first opportunity. While the nomination only needs 51 votes to pass, meaning it is probably safe, several Democrats are still vocally opposed to the nomination. They say Califf's ties to the drug industry are too strong. Some Democrats are also using the nomination to demand that the FDA crack down on opioid abuse.
Before Scalia died, a bill authorizing funding for opioid addiction was slated to come to the Senate floor. It's unclear whether that is still the case, although the measure is still on the short list of possible Senate floor items. Democrats say they think the problem needs more funding than the bill offers. The Senate Finance Committee will hold a hearing on the opioid epidemic on Tuesday.
Congress also will continue to discuss what to do about the Zika virus, which could become partisan fight after House Republicans suggested using leftover Ebola money to combat the epidemic. Democrats are appalled at that idea.
The Health, Education, Labor and Pensions Committee will hold a hearing on Zika on Wednesday, with the deputy director of the Centers for Disease Control and Prevention testifying. The House Oversight and Government Reform Committee will hold a similar hearing Wednesday.
The House Appropriations Committee will hold a slew of budget hearings. On Thursday, Department of Health and Human Services Secretary Sylvia Burwell will testify before the Labor-HHS Subcommittee. Also on Thursday, officials from the FDA will testify before the Agriculture, Rural Development, Food and Drug Administration and Related Agencies Subcommittee.
Burwell will also testify about the president's fiscal year 2017 budget in front of the Energy and Commerce Health Subcommittee on Wednesday. That will bring her budget hearing appearance count to four.
The House Oversight Committee will hold a hearing on Obamacare co-ops on Thursday, joining a handful of other committees also investigating why more than half of them have shuttered.
—Caitlin Owens
FINANCE
There seems to be no new answer to the most pressing financial question facing lawmakers as they return to the Capitol — what to do about Puerto Rico's debt. Over the Presidents Day recess, the island's House and Senate passed legislation to restructure $9 billion of its debt, which mostly resides with Puerto Rico's electric power authority.
Puerto Rican officials are also considering halting debt payments to keep essential infrastructure running.
In Washington, the most recent information is that House Speaker Paul Ryan has said he wants to pass legislation to address the problem by the end of March. But that statement is several weeks old, it's unclear if that timetable has shifted.
Lawmakers' intentions may come to light Thursday when the House Financial Services Oversight and Investigations Subcommittee holds a hearing on how Puerto's Rico's debt crisis will impact on the bond market. A default from the commonwealth would ripple through the entire country because many of Puerto Rico's municipal bonds are part of major retirement funds.
At the exact same time Thursday, officials from the Treasury Department will brief the House Natural Resources Committee on the situation in Puerto Rico.
The Financial Services Committee's Capital Markets and Government Sponsored Enterprises Subcommittee will hold a hearing Wednesday on the impact of Dodd-Frank and international banking rules on the fixed-income market and securitizations.
Tax writers will wade into international tax debate on Wednesday with a hearing on the "implications for international tax reform." House Ways and Means Committee Chairman Kevin Brady (R-Texas) has said he wants to act on international tax rates this year because U.S. companies are hamstrung by an outdated corporate tax code that doesn't match most other nations.
International tax reform is a pet project for Ryan, who unsuccessfully tried to mount an overhaul last year. Most analysts are skeptical that Brady will have success this year, but they also say any progress will lay the groundwork for what certainly will be a top agenda item in 2017.
—Fawn Johnson