Sandoval Has Spoken to Reid, Heller About Supreme Court Seat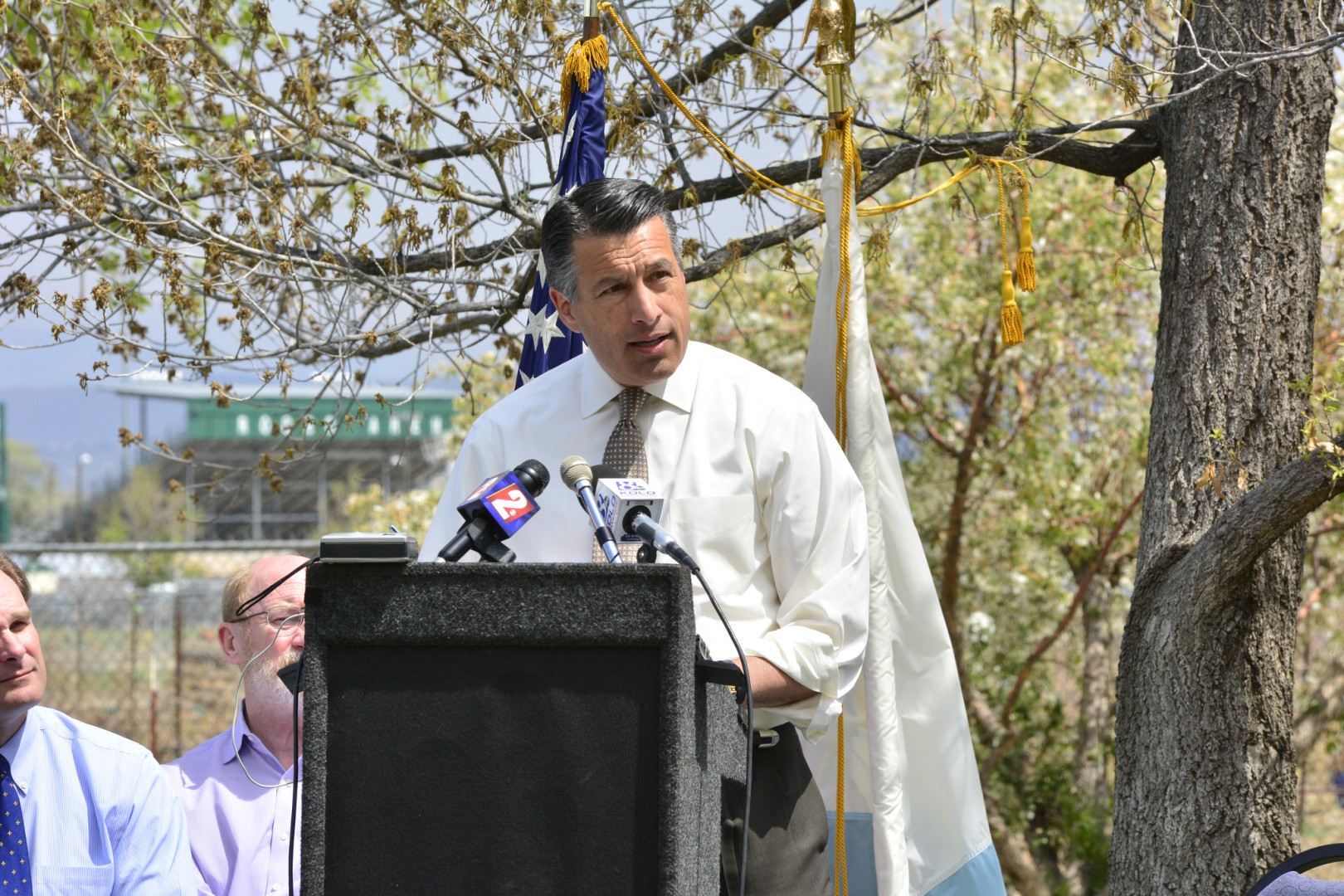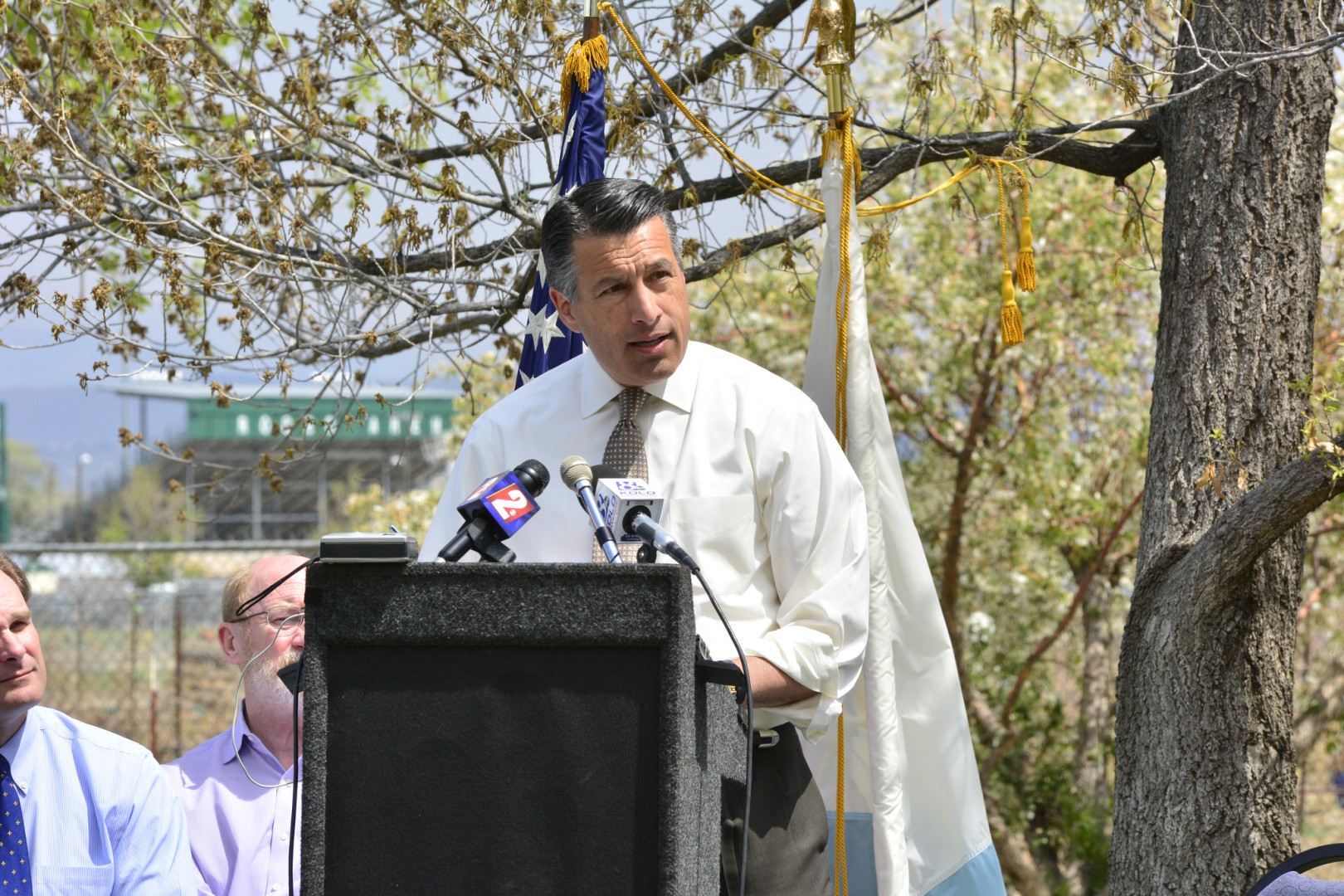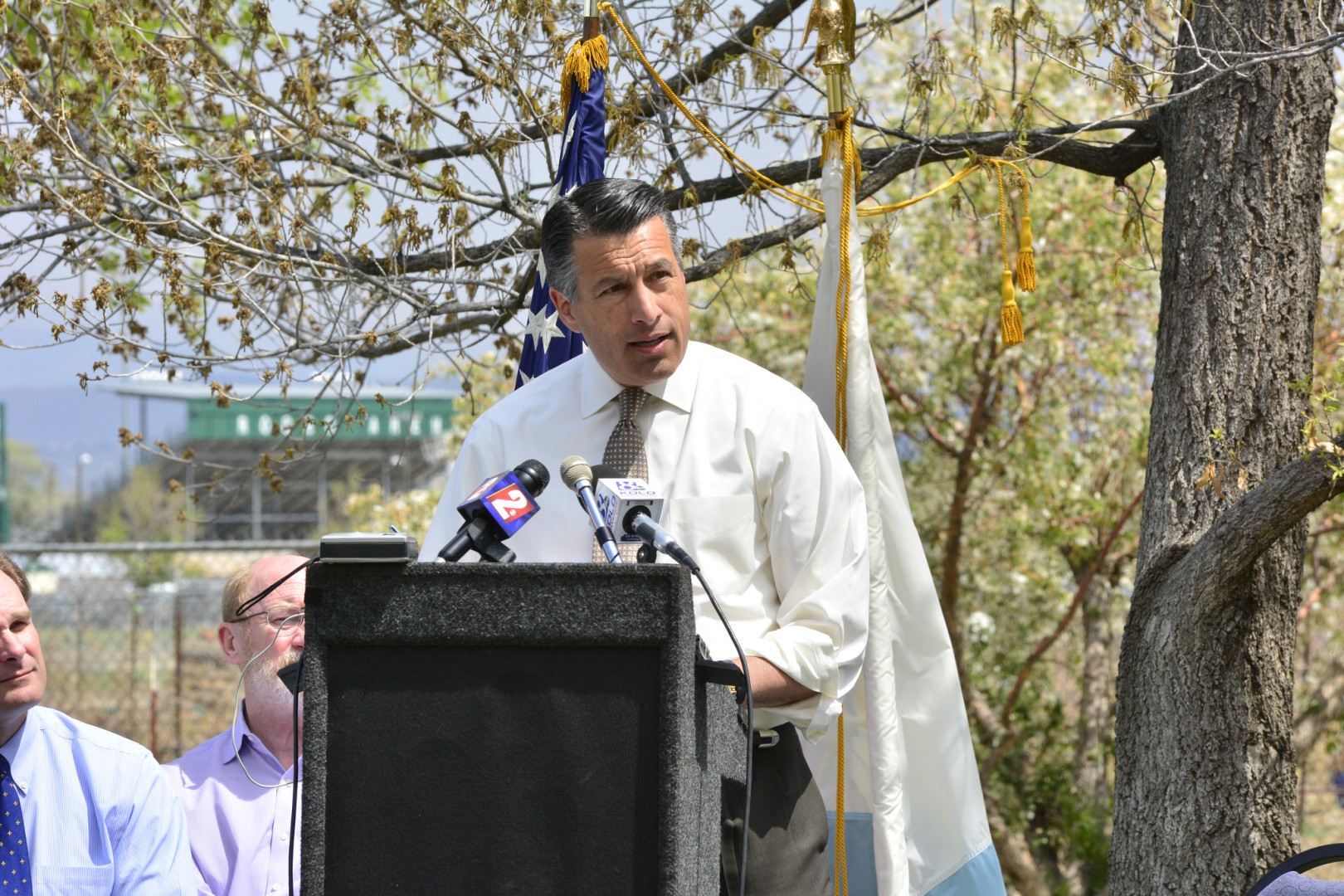 Nevada Gov. Brian Sandoval (R) has spoken with Senate Minority Leader Harry Reid and Sen. Dean Heller (R) about a seat on the Supreme Court left vacant by the passing of Justice Antonin Scalia last week, though he insisted it would be premature to speculate on whether he would find himself on a short list.
In Washington for an annual meeting of the National Governors Association, Sandoval, a former federal judge who left the bench to run for governor, said in an interview he would be honored to be considered by President Obama.
"It would be a privilege," Sandoval said Saturday. The Supreme Court "is the essence of justice in this country."
Sandoval was unanimously confirmed by the Senate when he was nominated to a district court position by President George W. Bush in 2005, on Reid's recommendation. He quit four years later to mount a challenge to Nevada's incumbent governor, a race he won easily. But Sandoval has always said he wouldn't mind returning to the bench at some point.
"I loved my job as a judge when I did it," Sandoval said Saturday. "I, as I sit here, don't know what I'm going to do next. But I do know I'm the governor of Nevada."
Sandoval said he had not had any discussions with the White House about the vacancy. He would not say what he, Reid and Heller had talked about; a spokeswoman for Reid declined to discuss details of the conversations. A spokesman for Heller did not immediately return a request for comment.
But Sandoval pointedly avoided taking any stands that would land him in the middle of the contentious partisan debate over Scalia's seat. Sandoval refused to say whether the choice of a successor should be Obama's to make or left to the next president. He also declined to say whether the Senate should vote on a nominee if and when Obama selects that person.
Sandoval also avoided picking favorites in Nevada's Republican caucuses. Sandoval said he would not endorse a candidate ahead of Tuesday's vote, though he said he has spoken to former Florida Gov. Jeb Bush (R), Ohio Gov. John Kasich (R) and Sen. Marco Rubio (R-Fla.). Sandoval said he would vote on Tuesday, though he insisted he had not decided which candidate to support.
Choosing Sandoval would be an unusual pick for Obama, the former constitutional law professor who is said to take very seriously his nominees for the Supreme Court. Many Democrats are urging Obama to pick a liberal justice who would fundamentally alter the balance of the Court, despite Republican promises to block an avowed liberal.
But Sandoval would present a challenge to Republicans intent on blocking any Obama nominee: Though Sandoval is a Republican, he unabashedly supports abortion rights, and he was the only Republican governor to both expand Medicaid and establish an in-state health care exchange under the Affordable Care Act. Sandoval has also said he believes same-sex marriage is now settled law, after the Supreme Court struck down same-sex marriage bans last year.
Asked which Supreme Court justices he admired, Sandoval pointed to Sandra Day O'Connor, who served in Arizona's state legislature before becoming a federal judge and, eventually, the first woman to serve on the high court. Sandoval also said he had met Scalia in Las Vegas, and that he regretted not taking up Scalia's invitation to visit him in Washington.