Hillary Clinton's Calendar, Coalition Advantages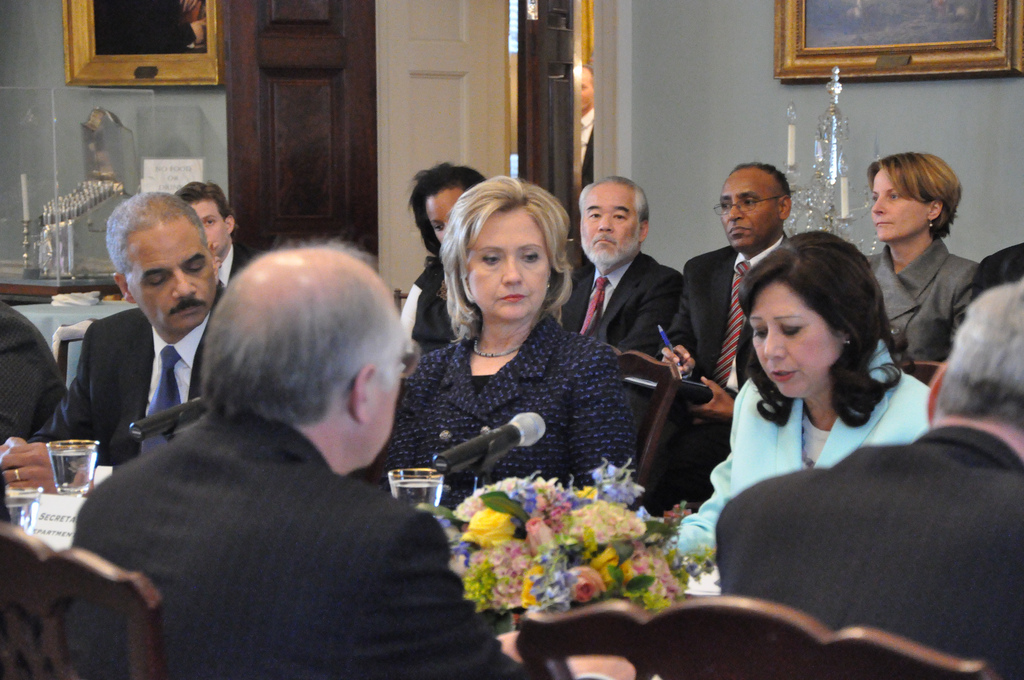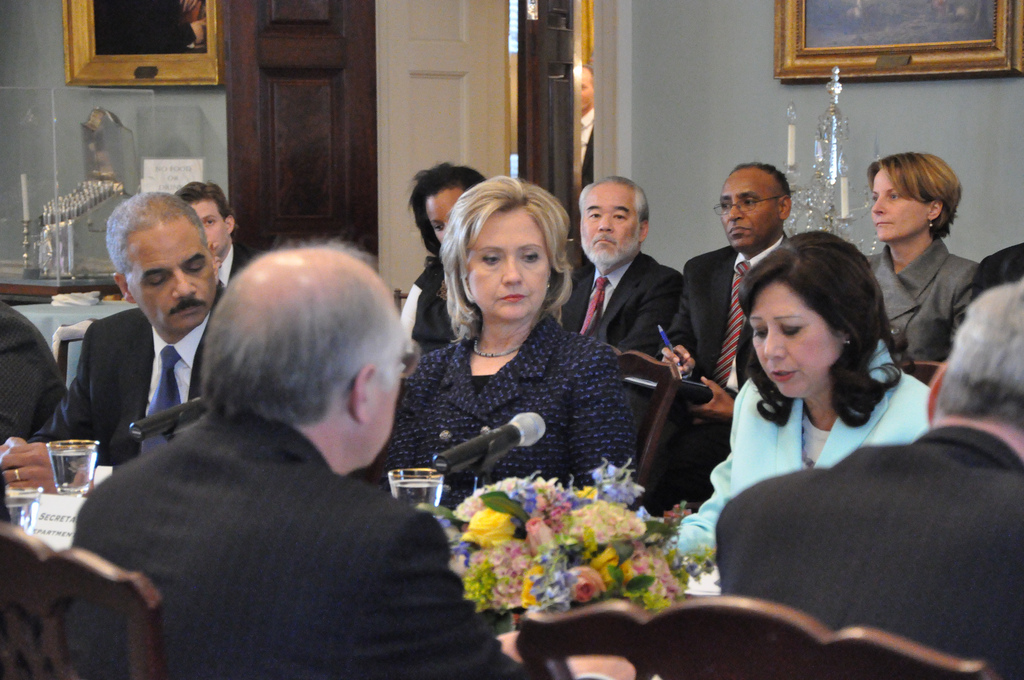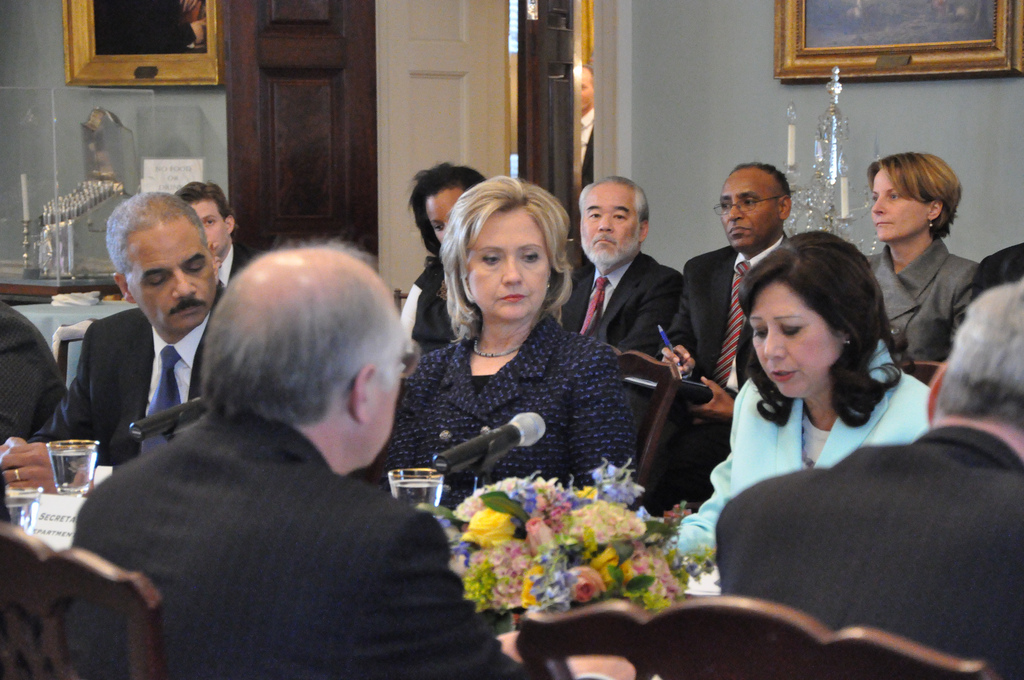 After a rocky start to the presidential nominating contests, former Secretary of State Hillary Clinton's win in the Nevada caucuses leaves her with the front-runner's mantle squarely on her shoulders. And with a week to go before voters in South Carolina cast their ballots, a state in which Clinton leads by wide margins in public opinion surveys, she is poised to head into the Super Tuesday contests on March 1 with the momentum necessary to lock up the Democratic nomination.
That's because, as the nominating contest moves beyond early-voting states, the shape of the Democratic electorate will change, dramatically, in ways that benefit Clinton.
The situation in which the Clinton campaign finds itself is markedly different from 2008. At this point eight years ago, Clinton had lost Iowa, staged narrow comebacks in New Hampshire and Nevada, and public polls showed her getting crunched by then-Sen. Barack Obama in South Carolina, a contest she lost badly. On Super Tuesday, Obama won 12 of 23 contests, putting him on a grueling but clear glide path to the nomination.
The difference between 2008 and 2016, according to exit polls from the first three contests, is the coalition on which Clinton is building her success. In each of those three states, Clinton has performed best among more established voters, those with more stable livelihoods who are more involved in the political process.
Her rival this time, Sen. Bernie Sanders (I-Vt.), is relying on younger, more liberal voters, who are turning out in even greater numbers than they did for Obama in 2008. But where Obama made inroads to more traditional Democratic voters, Sanders has struggled.
The Democratic front-runner, in other words, is leading by virtue of her success with Democratic regulars — and the calendar going forward gives her the chance to press that advantage.
In all three early states, Clinton has done best among the oldest voters. She won about seven in 10 voters over the age of 65 in Iowa and Nevada; in New Hampshire, where Sanders won by his most significant margin, voters over 65 was the only age cohort Clinton won, by nine points.
Sanders does best among the youngest cohort, 17- to 29-year-olds, among whom he has topped 80 percent in each of the first three contests.
Voters over 65   IA  NH  NV
Clinton          69% 54% 74%
Sanders          26  45  24
% of electorate  28  18  28
Voters 17-29     IA  NH  NV
Sanders          84% 83% 82%
Clinton          14  16  14
% of electorate  18  19  18
Across the board, Clinton does well with voters in more stable positions in life, including among voters with college degrees, those who are married and those who make more than $50,000 a year.
She also does well among voters with traits that indicate they are more likely to show up to the polls, such as those in union households and those who have shown up to vote in previous nominating contests. She won voters who had attended previous caucuses in Nevada and Iowa, and she did much better among those who had voted in previous New Hampshire contests (though Sanders still won those voters).
Sanders, on the other hand, has done best among those less likely to show up: Those who are participating in the nominating contests for the first time, voters who are not married and voters at the lower end of the economic spectrum.
The nominating contest now moves into a new phase, one dominated less by the ubiquitous town hall meetings and access to candidates and more by paid media campaigns. In those later contests, more traditional factions of the Democratic base — the very voters with whom Clinton has done best — play larger roles.
States that voted on Super Tuesday in 2008 and will do so again this year provide examples of how the Democratic coalition will change: In early contests, voters between the ages of 18 and 29 made up nearly 20 percent of the electorate.
Those percentages dropped off precipitously by Super Tuesday: In Alabama, younger voters made up 13 percent of the electorate, compared with 31 percent who were 65 and older. In Arkansas, just 9 percent were under 30; 36 percent were over 65. In Massachusetts, 14 percent were under 30, while 30 percent were over 65.
Clinton has also demonstrated inroads with portions of the Democratic electorate she was unable to make eight years ago. Then, African American voters in particular flocked to Obama; now, Sanders has shown no similar ability to attract non-whites. Clinton won non-white voters by double-digits in both Iowa and Nevada, and her strength among African Americans is propelling her to a big lead in South Carolina.
White voters     IA  NH  NV
Clinton          49% 37% 47%
Sanders          46  61  49
% of electorate  91  93  59
Non-white voters IA  NH  NV
Clinton          58% 49% 56%
Sanders          34  50  42
% off electorate  9   7  41
Eight years ago, the combination of non-white voters and younger voters who coalesced behind Obama gave him an insurmountable lead over Clinton's older, whiter backers. This year, the Obama coalition has divided between Clinton and Sanders, while Clinton's strongholds among older, better-educated upscale voters has held.
Despite the crowds, despite the surprisingly millions in small-dollar donations Sanders has raised, the Vermont senator has not been able to reassemble Obama's winning coalition. That puts Clinton in the driver's seat as the race for the nomination enters a new phase.