Senate Republicans Close Off Supreme Court Confirmation Process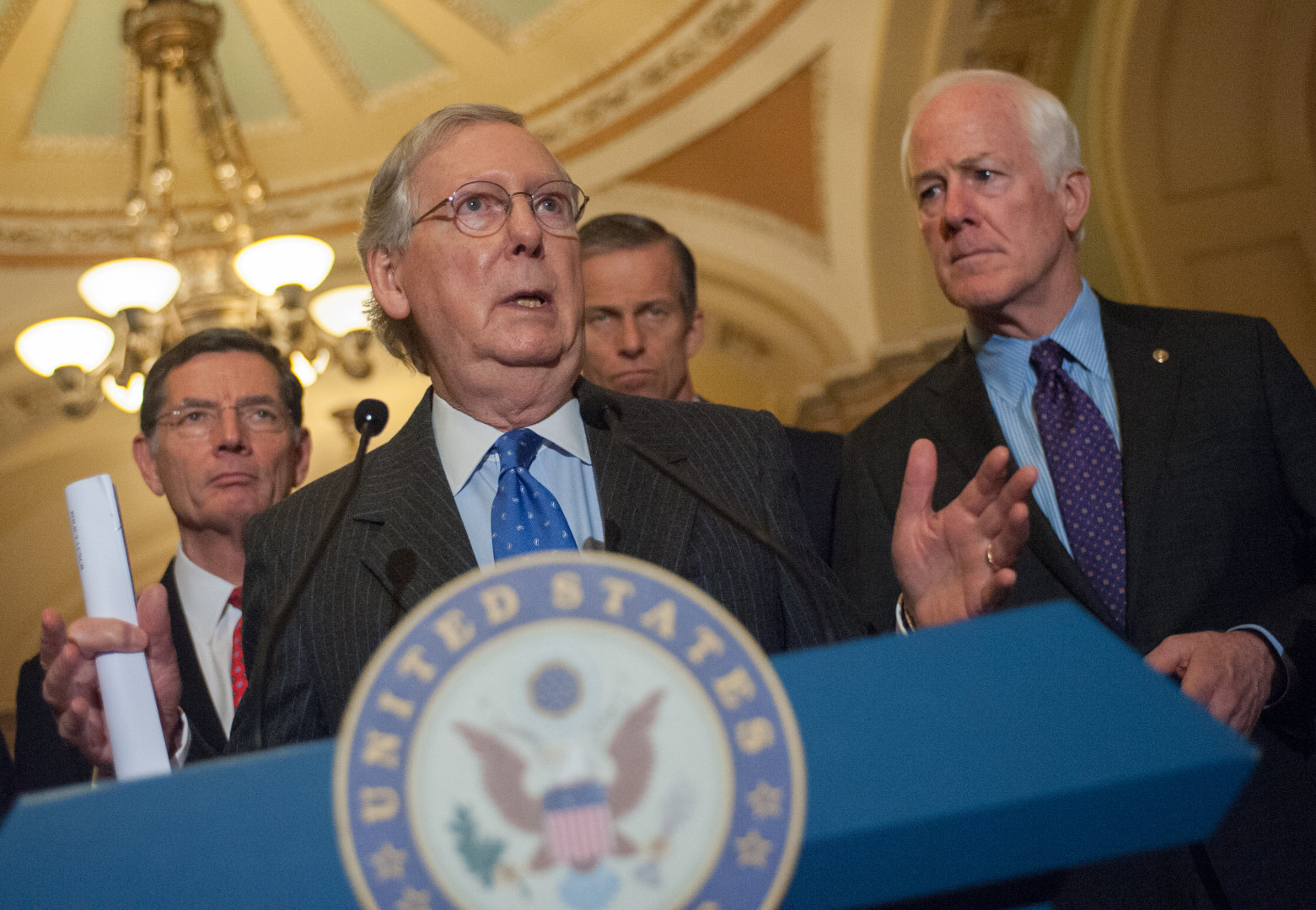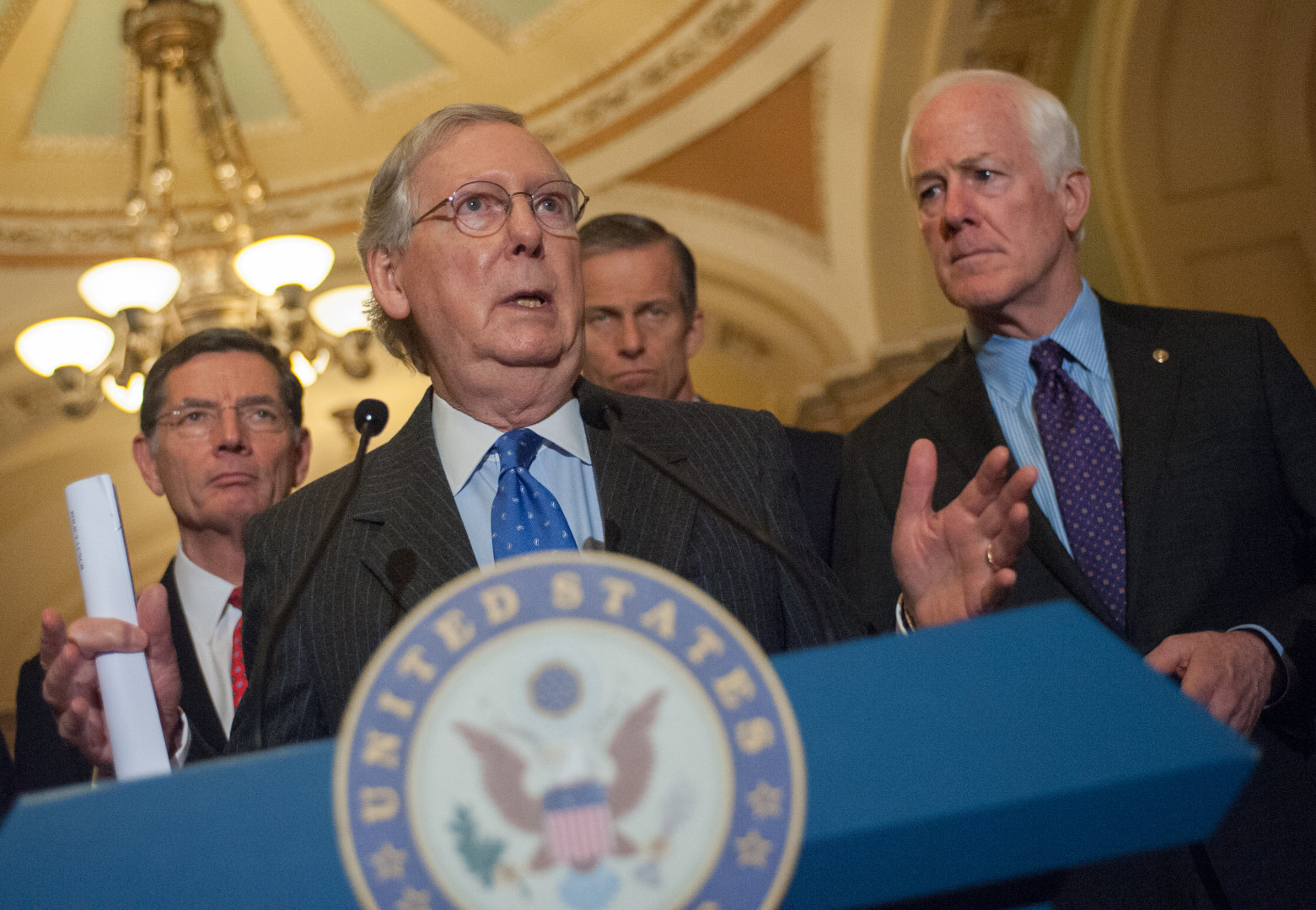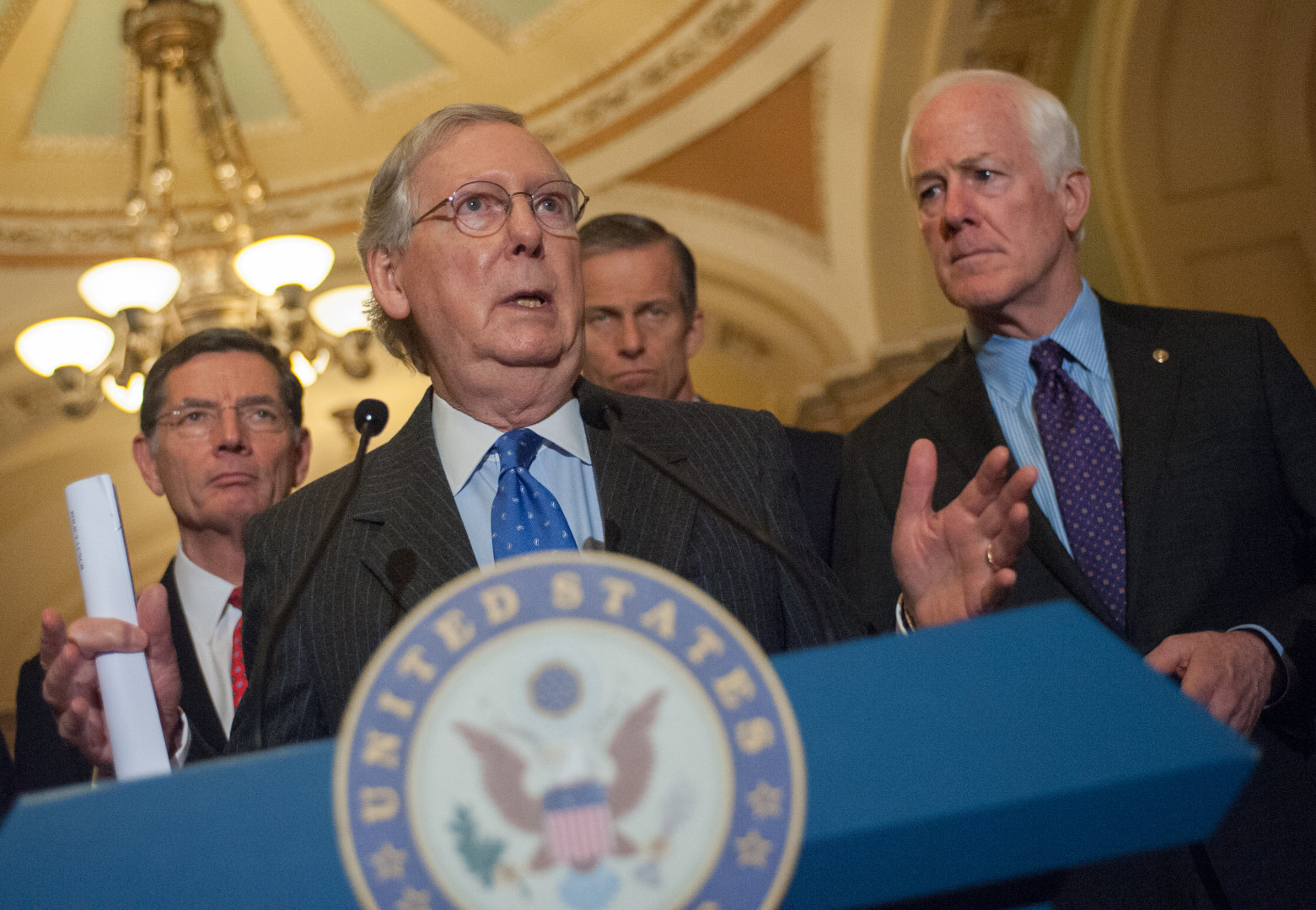 Senate Republican leaders emerged from a meeting in Majority Leader Mitch McConnell's office Monday night saying a Supreme Court nominee should not be considered this year.
When asked whether he thought there would be any hearings on a nominee, Majority Whip John Cornyn (R-Texas) said simply, "No." He said leaders will be meeting with the Judiciary Committee to discuss the matter further.
"This is not about the eventual nominee, this is about who chooses. … I believe strongly that this ought to be a referendum on who chooses," Cornyn said of the high court vacancy created by the unexpected death of Justice Antonin Scalia.
A little later, McConnell took the Senate floor to explain the GOP's thinking. "Remember that the Senate has not filled a vacancy arriving in an election year when there was divided government since 1888," he said.
"Article 2, Section 2 of the Constitution grants the Senate the right to withhold its consent on a nomination as it deems necessary, McConnell said. "Given that we are in the midst of the presidential election process, the chairman of the Judiciary Committee and I believe that today it is the American people who are best positioned to make this court decision."
Republicans aren't all lined up behind this point of view. Sens. Mark Kirk of Illinois and Susan Collins of Maine have said a nominee should at least get a hearing. Other Republicans remain on the fence. Still, the majority of the GOP caucus is united in the decision to put off a replacement for Scalia until next year, Sen. John Thune (R-S.D.) said.
"I think the overwhelming sentiment among members, at least at this point, is that we want to make sure this is a decision the American people have a voice in and that the next president makes that appointment," Thune said.
It's unclear how Democrats will respond and whether the nomination fight will shut down the Senate until after the election. Republicans plan to continue with business as usual, Thune said. Senators will figure out if they can take action on a stalled energy bill later this week and will then most likely take up a bipartisan opioid bill.
A Senate Democratic leadership aide said Democrats are still waiting to see how things unfold after caucus meetings on Tuesday before deciding how to proceed. "Step One is to let public pressure build while we await a nominee. I don't have anything to share at this point on what happens if they refuse to have a hearing for a qualified nominee. We'll cross that bridge if we come to it," the aide said.