Flint Compromise May Clear Path for Senate Energy Bill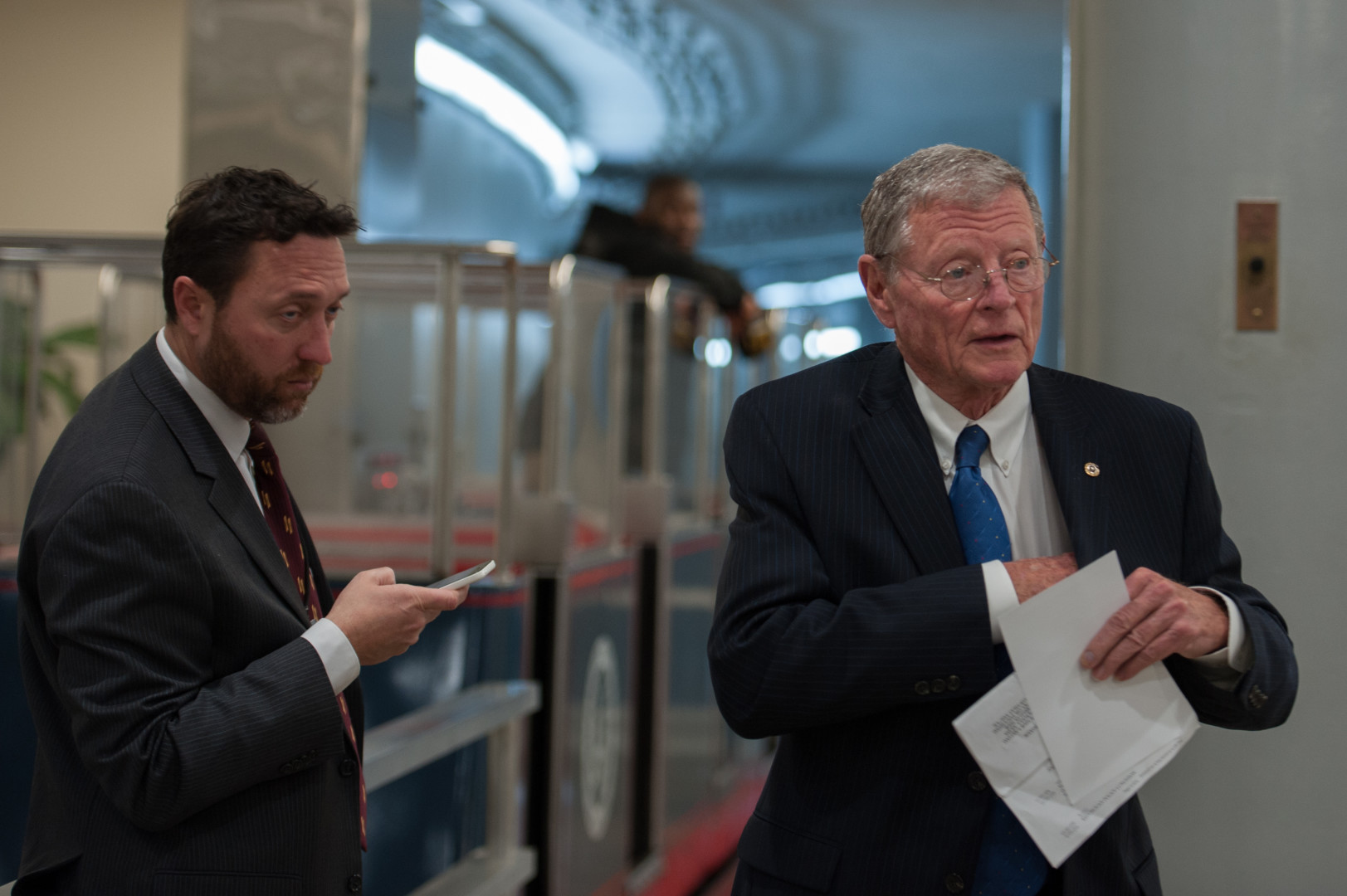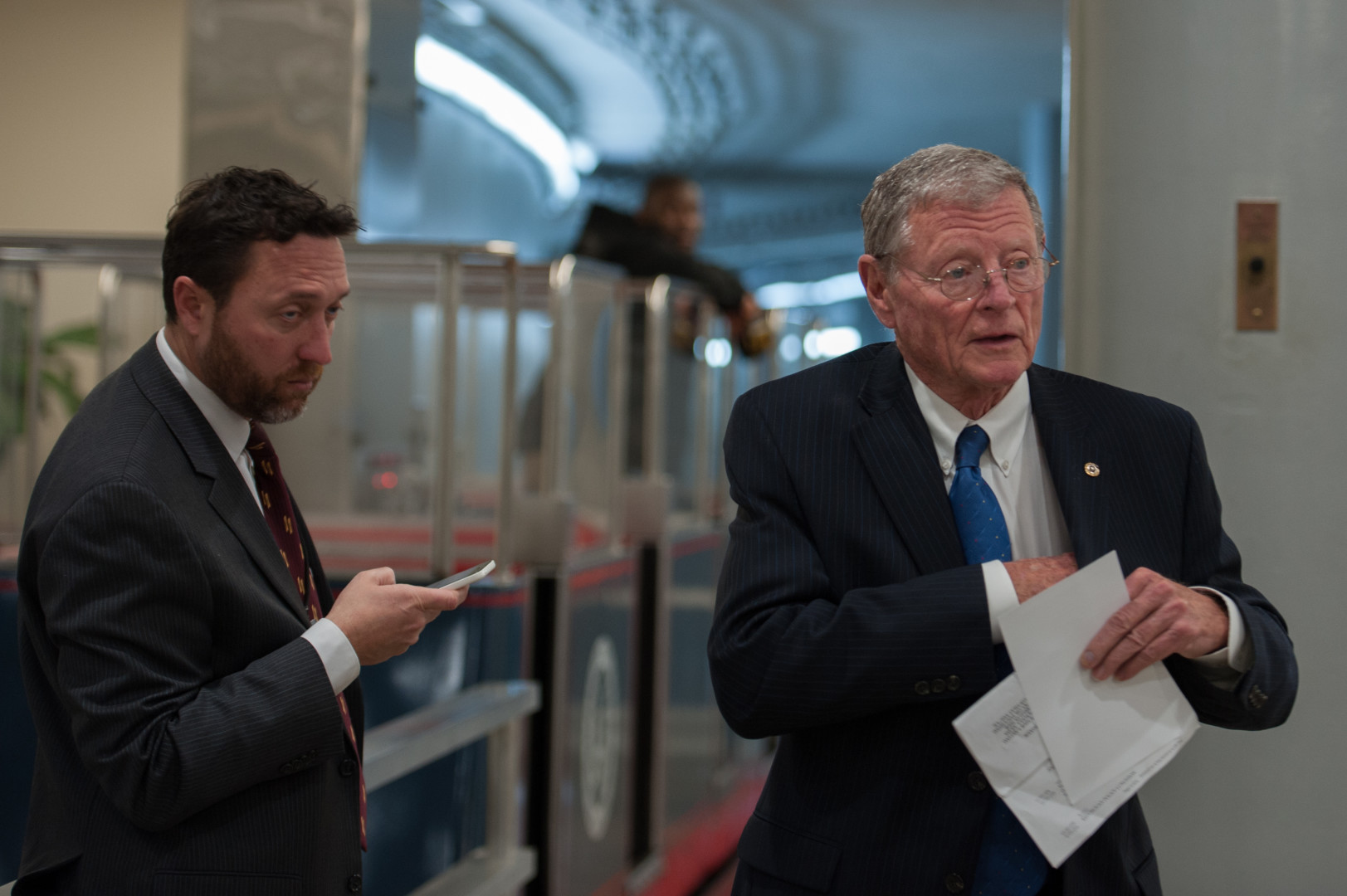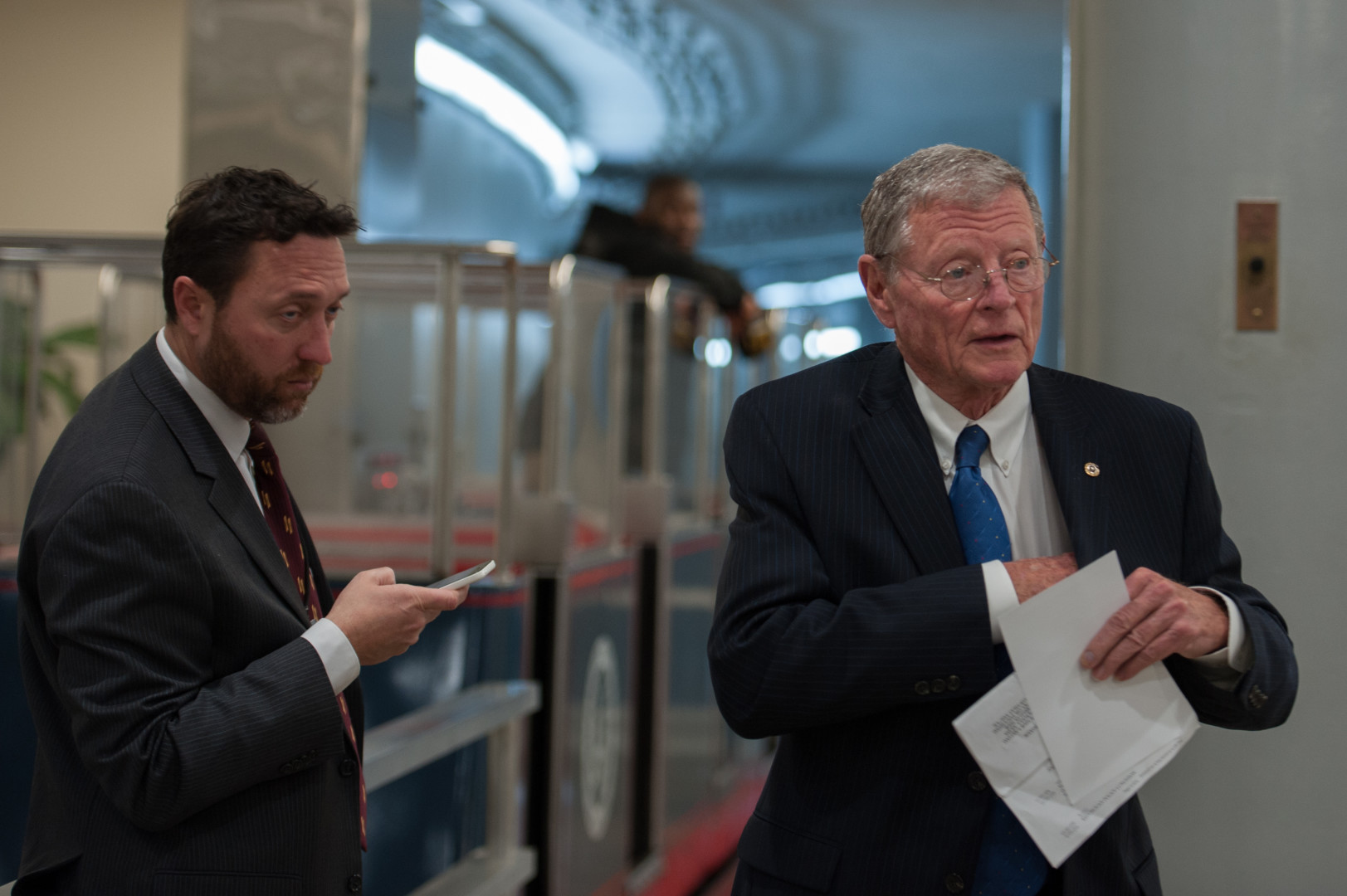 A new agreement to respond to the water crisis in Flint, Mich., could help clear a path for a Senate energy bill that's been held up for three weeks over disagreements about the emergency provision.
Sens. Jim Inhofe (R-Okla.) and Debbie Stabenow (D-Mich.) unveiled an amendment Tuesday to provide $250 million on water infrastructure and public health projects to help Flint. The money could also be used to help other areas with similar problems. The sum includes $70 million to secure loans of up to $4.2 billion to repair water infrastructure.
Stabenow, Inhofe and others are still working out the details of the agreement, but it's good news for backers of the energy bill, which has clear bipartisan support absent the Flint controversy.
"We don't have everything set yet. … But we're working it out and we're optimistic. … The agreement would be to have the energy bill go forward and as well as addressing not just Flint, but broader water infrastructure issues," Stabenow said.
There are a few paths forward from here. Inhofe and Stabenow have already offered the amendment to the Senate energy bill, but they have also requested consent to add it to a bill, sponsored by Rep. Dan Kildee (D-Mich.), on water infrastructure issues, which passed the House 416-2 two weeks ago. If they use the Kildee bill as a vehicle, the Flint aid could clear both chambers more quickly than if it is attached to the wide-ranging energy bill.
The energy bill will likely pass the Senate, but then it will need to be reconciled with a similar House-passed version. That will take time, if nothing else.
Stabenow and Sen. Gary Peters (D-Mich.), a co-sponsor of the Flint amendment, also wouldn't rule out introducing the Flint aid package as its own separate bill. The compromise is the first Senate proposal on Flint that is bipartisan. It is co-sponsored by Peters and Sens. Barbara Boxer (D-Calif.), Rob Portman (R-Ohio), Sherrod Brown (D-Ohio), Dick Durbin (D-Ill.), Mark Kirk (R-Ill.), Jack Reed (D-R.I.) and Richard Burr (R-N.C.).
A staffer for Inhofe said the senators are still working out the details and don't know yet how many more senators support the amendment.
A spokesman for Sen. John Cornyn (R-Texas), who was the most vocal opponent of spending federal money on Flint's water infrastructure, declined to say whether Cornyn supports the amendment.
The timeline for the amendment is also up in the air. The energy bill is still pending on the floor, but it's unclear when the details of the Flint amendment will be finalized and when it will get a vote.
The cost of the amendment is offset by cutting $250 million from a Department of Energy loan program for "advanced technology vehicles." Stabenow and Peters had previously objected to using that program to offset the cost because it has helped auto manufacturers in Michigan, but they backed down as part of the deal.
Stabenow and Peters originally requested $600 million and had been searching for another way to offset the cost.