Apple CEO Looks Good in Wake of Standoff With FBI, Poll Finds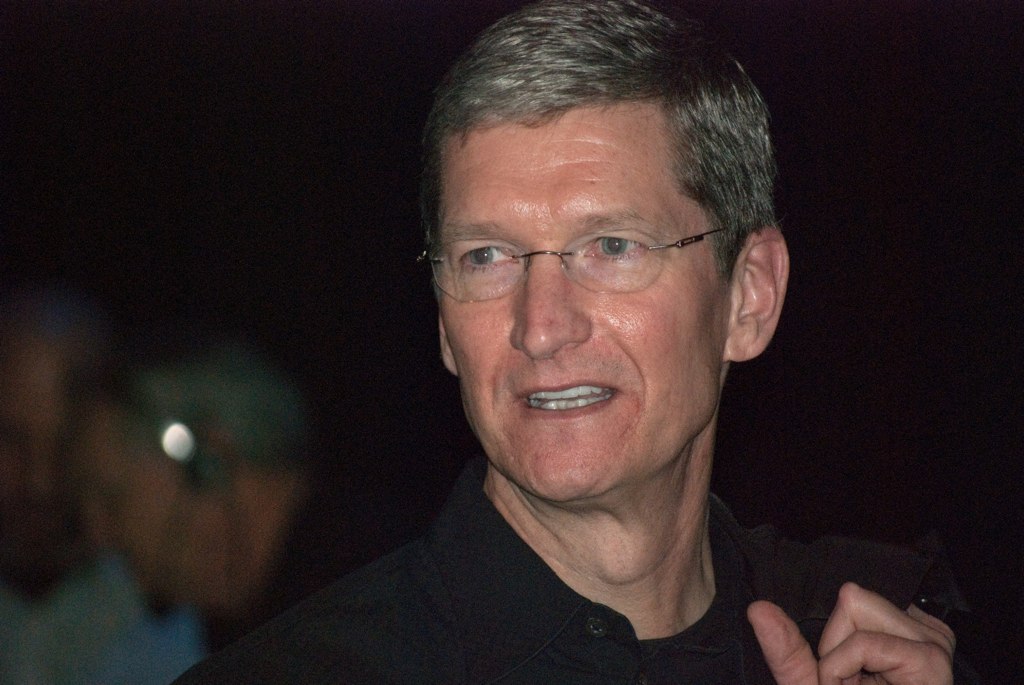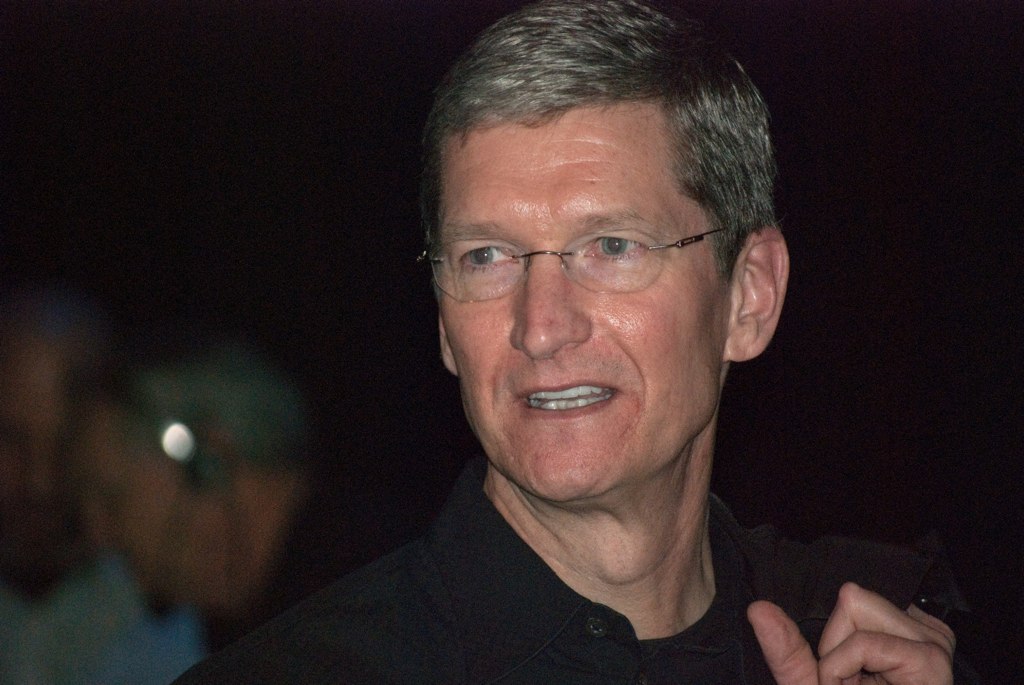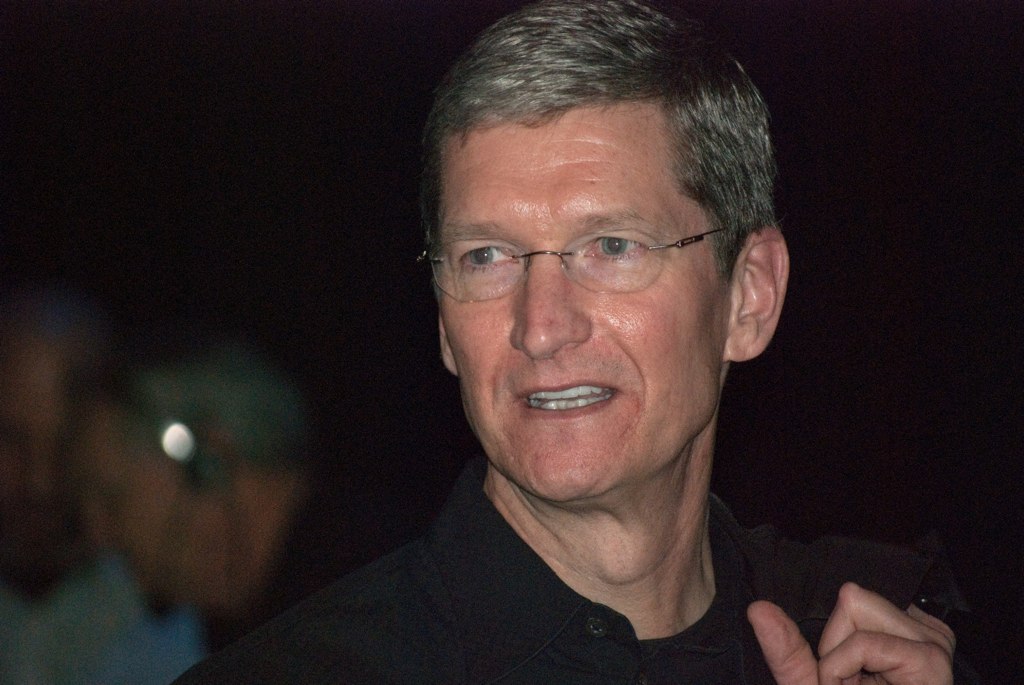 Apple CEO Tim Cook has the second-highest approval rating of tech leaders, according to a new Morning Consult poll. In the wake of a swirling conflict over whether the tech giant should help the Federal Bureau of Investigation open an iPhone in a pending criminal case, the publicity seems to be good for Cook.
While Facebook's Mark Zuckerberg is still a relative rock star, with 48 percent of registered voters viewing him favorably, people also like Cook. About four out of 10 respondents (39 percent) said they view the Apple leader favorably. Most of the rest (44 percent) said they hadn't heard of him or have no opinion. (That's not unusual for CEOs: Thirty-one percent of voters said the same thing about Zuckerberg, and for Microsoft CEO Satya Nadella it was 59 percent.)
Related: People Love Zuckerberg, but Don't Trust Facebook
The only other tech CEO with similar recognition and favorability is Amazon's Jeff Bezos, with 38 percent of respondents saying they like him. (About half haven't heard of him or have no opinion.)
[visualizer id="25516″]
Apple is appealing a federal court order compelling the company to create software to help investigators bypass the security features on an iPhone used by one of the San Bernardino shooters.
While the technology community is standing behind Apple's intention to fight the FBI, Morning Consult's poll shows that Americans think that the Cupertino, Calif.-based company should help the investigators break into the phone. They say this even with a full understanding of Cook's reasons for bucking the request.
Just over half (51 percent) of registered voters say Apple should unlock the phone, while 33 percent say the company shouldn't. Sixteen percent don't know or care.
Respondents were given a lengthy explanation of Apple's concerns. Cook fears that the creation of the "break-in" software, known in tech as the "backdoor," could later be targeted and manipulated by malicious third parties. Members of the technology industry warn that creating these backdoors is a violation of privacy and could threaten the security of millions of other phones.
The government says it is crucial to access the content of messages to pursue violent criminals and terrorists.
Morning Consult's data show Americans are walking the same tightrope as U.S. intelligence officials when they say privacy is important, but they need access to the data on the phone. In short, people agree that their own privacy could be compromised if tech companies comply with a backdoor request, but they also see it as a way of preventing terrorism.
More than half of respondents (54 percent) say their personal information and data would be less secure if companies such as Apple or Google were required to give the government access to personal information. But one-third of respondents also said "the U.S. would be more likely to prevent terrorist attacks."
In general, people are aware that online data isn't totally secure. In Morning Consult Policy Index poll questions asked repeatedly over several months, about half of the almost 13,915 respondents say they expect "a lot" of their personal information to be shared by social media companies such as Facebook (50 percent) or search engines such as Google (46 percent).
[visualizer id="25487″]
Most respondents have at least heard of the Apple controversy. One-third said they'd seen or read "a lot" about it, and 43 percent said they'd had "some" exposure. That's fairly good exposure for the encryption debate that has mostly occupied tech wonks in the past few years. To put it in context, about the same percentage of people were aware of the Ebola crisis in 2014. About one-third of respondents in a Kaiser Family Foundation poll (31 percent) said they were "very closely" following the story, and 44 percent said they were following it "fairly closely."
Just 12 percent said they hadn't heard much about the Apple controversy, and another 12 percent said they'd heard nothing about it.
As some other polls have suggested, education is still a very important aspect to this debate. Many in the technology community have argued that the public might not truly understand the case, and that's why they support the FBI, and think Apple should unlock the phone.
Morning Consult's poll results showed the importance of the public gaining that understanding. The poll prompted respondents with extra information about the case to see if they would then be more or less likely to support Apple's position. It showed that when respondents saw some of Apple's arguments laid out before them, they grew more likely to support the tech giant's position in the debate.
Although it's unlikely any legislation requiring companies to comply with court orders like Apple does now, there's been some hype for Congress putting a commission together to hold a deep conversation to assess the best solution. Apple has said it would "gladly participate" in that commission.
Americans like that idea, too. About half of respondents said they support a committee that would file a report on how to best improve or change laws related to privacy, digital security, technology and national security. Far fewer (22 percent) opposed the idea, and 29 said they didn't know or had no opinion.
[visualizer id="25473″]
Again, people seem aware that their own privacy could be compromised. Just 15 percent of respondents said the commission would make their data more secure, while twice as many (31 percent) said it would make their information less secure. Mostly, they didn't think it mattered. Almost one-third of respondents (29 percent) didn't know or have an opinion, while 26 percent said the commission would make no difference.

[visualizer id="25478″]
While voters agree with Apple that a committee should be formed, there's one split between the two. Apple wants Congress to take charge of the committee, while Morning Consult poll respondents think agencies in the executive branch such as the FBI or Department of Justice should lead.
About four out of 10 people (42 percent) think the committee should be under a federal agency. Just 17 percent think the committee should be run by Congress.

The poll was conducted among 1,935 registered voters on Feb. 24 and Feb. 25. The margin of error is plus or minus 2 percentage points. (Toplines; Crosstabs)