The Coming Week: Super Tuesday Upstages Budget, Flint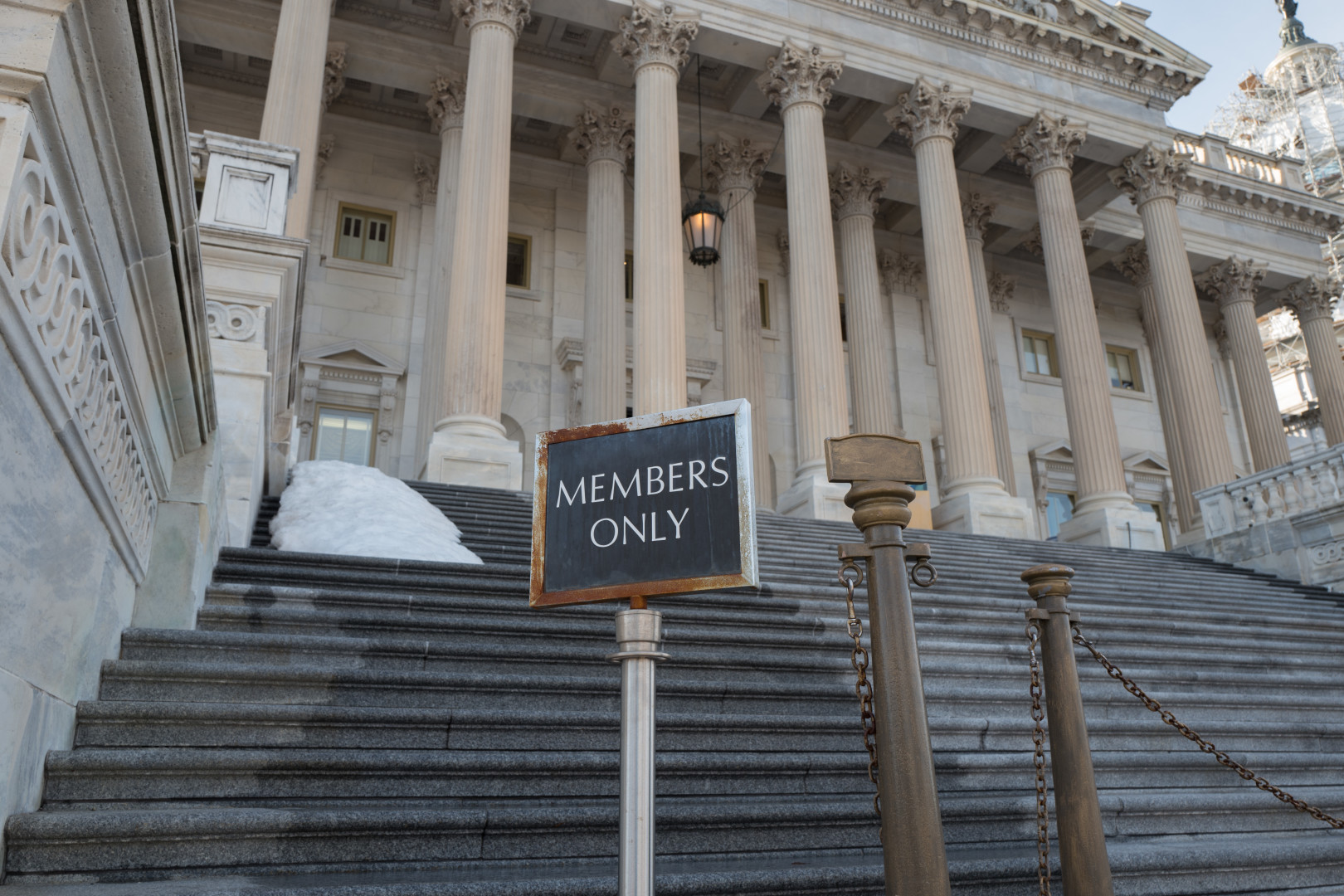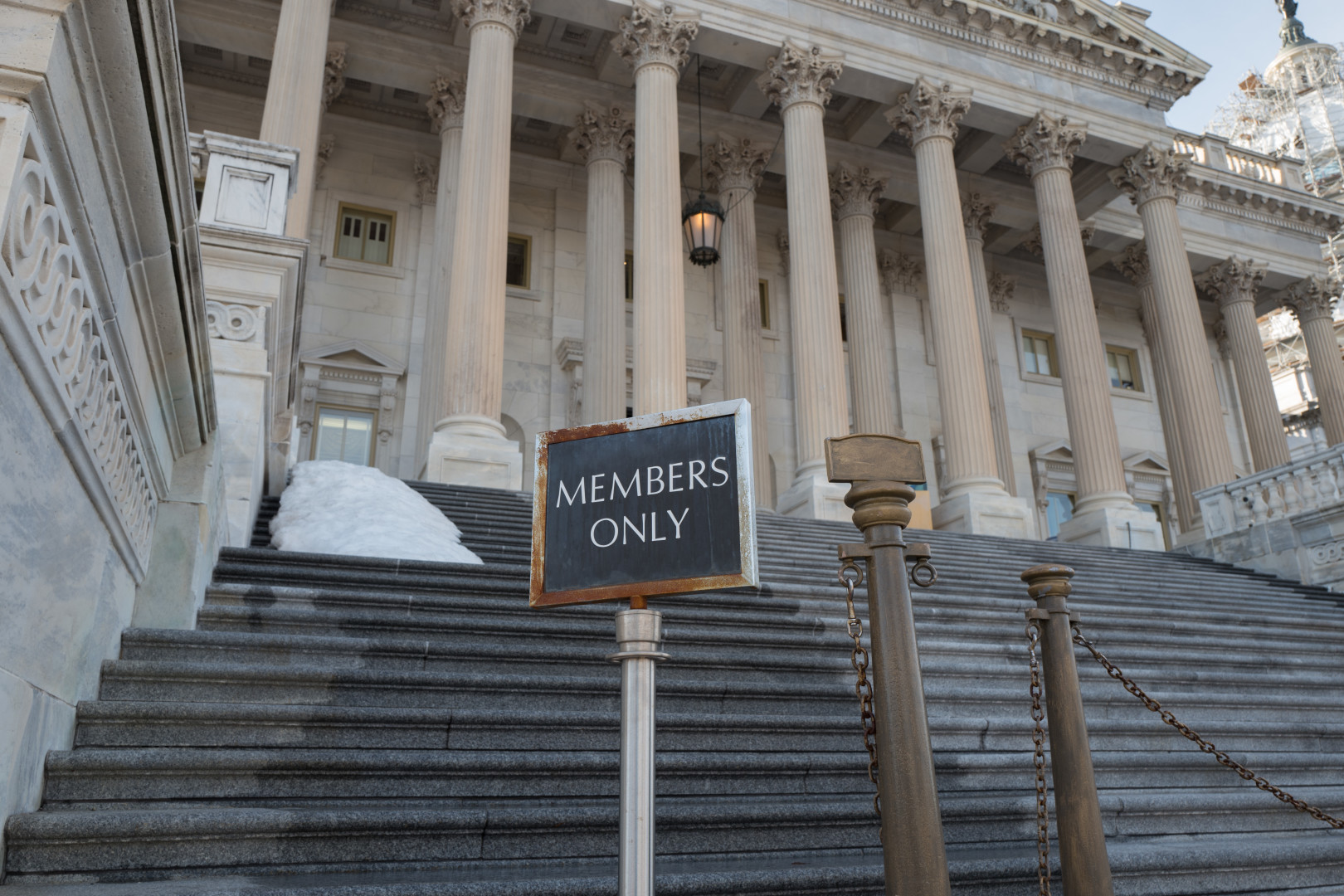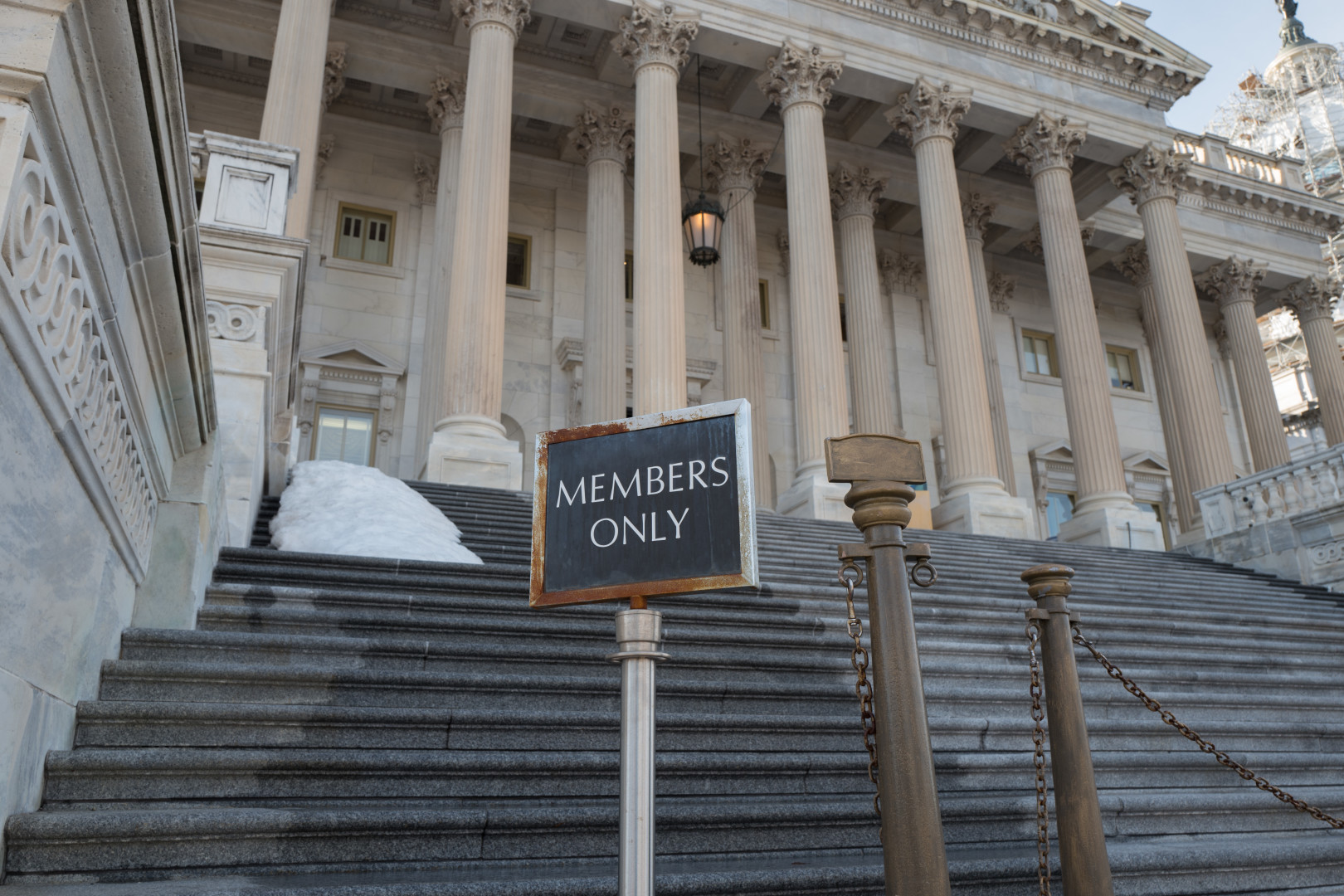 Skip to: Energy, Finance, Health, Tech
On Tuesday, 13 states will hold primary presidential contests that could go a long way in determining who will be each party's presidential nominee. It's likely that most attention will be diverted away from Washington until the results are in. Some Republican House members, particularly in Texas, could be unseated by basic anti-incumbent sentiment among the primary electorate.
The Senate, however, will continue it's work. So far, Senate Republicans' unprecedented decision to deny President Obama's Supreme Court pick even the courtesy of a hearing hasn't impeded the chamber's workflow.
Senate Democrats have limited their frustration to news conferences, and say they will not grind the chamber to a halt over the Supreme Court controversy. Indeed, the Senate will take up Sen. Sheldon Whitehouse's (D-R.I.) opioid and heroin abuse bill, which has support from both sides of the aisle, on Monday.
Of course, that doesn't mean plain old-fashioned politics can't muck up the works. A broad, bipartisan energy bill appeared on the cusp of returning to the floor after lawmakers finally hashed out an agreement last week to aid Flint, Mich. But now Sen. Mike Lee (R-Utah) and "a number of senators" have placed a hold on the underlying energy bill due to policy concerns.
Meanwhile, House Republicans still trying to reach consensus on a budget. House Budget Chairman Tom Price (R-Ga.) is working on a plan that should get a budget out of committee, even if floor passage is still an open question. The spending blueprint would keep to the $1.07 trillion discretionary cap set by a budget agreement last fall, but also illustrate a number of ways Republicans could achieve at least $30 billion in mandatory savings this year.
Fiscal hawks within the ultra-conservative House Freedom Caucus say they are encouraged by Price's effort but are still wary of backing elevated spending levels in return for promises of savings in the future.
Now the Republican Study Committee, which counts well over half of the House Republican conference among its ranks, is balking. The group officially said on Thursday that the House should do a budget at a lower total spending level of $1.04 trillion, but with elevated defense funding within that cap. The statement added that if a House budget goes above the $1.04 trillion, the increase would have to be matched with cuts to entitlement programs. That's an unlikely prospect given that Senate Democrats and a Democratic president would have to sign off.
The group's chairman, Rep. Bill Flores (R-Texas) said his members are open to working with leaders on reaching a compromise. "We put out a position, but we're still going to try to work with the leadership to put up a positive, conservative Republican budget," he said.
Asked whether GOP leaders could follow through on plans to stick with the $1.07 trillion number given the RSC's statement, Flores said, "That looks hard to do."
House Speaker Paul Ryan's (R-Wis.) effort to build a House GOP policy agenda ahead of the November elections is moving forward. Policy task forces, led by relevant committee chairs, are holding forums for members and releasing mission statements.
The Senate returns Monday for a 5:30 p.m. procedural vote on Whitehouse's substance abuse bill.
ENERGY
The Senate could return to the wide-ranging energy bill soon, but the path forward still isn't clear. With several objections from different senators, it appears Senate leaders will need to sort out how they will move forward on an aid package for Flint before addressing any outstanding problems with the bigger energy bill.
The Flint aid package will likely be a substitute amendment to Rep. Dan Kildee's (D-Mich.) House bill on water infrastructure issues, which passed overwhelmingly.
Senate Energy and Natural Resources Committee Chairwoman Lisa Murkowski (R-Alaska) and ranking member Maria Cantwell (D-Wash.) are working "to wrap up the energy bill and to deal with the Flint issue," Senate Majority Leader Mitch McConnell (R-Ky.) said Thursday.
Congress will also continue to put President Obama's fiscal year 2017 budget proposal under the spotlight. The House Energy and Commerce Committee will hold a hearing on Wednesday on the Department of Energy's budget request. The Senate Energy and Natural Resources Committee will discuss the same topic on Thursday. The House committee has confirmed that Energy Secretary Ernest Moniz will testify.
On Tuesday, Interior Secretary Sally Jewell will testify at a House Natural Resources Committee hearing on her department's budget request. On Wednesday, the Subcommittee on Energy and Mineral Resources will hold a hearing specifically on how Obama's budget request affects energy and mineral leasing.
The House Energy and Commerce Committee's Energy and Power Subcommittee will also hold a hearing on Tuesday titled, "Legislative Hearing to Examine Pipeline Safety Reauthorization." It marks the first step toward a pipeline safety measure that the oil and gas industries, as well as environmental groups, consider must-pass.
—Jack Fitzpatrick
HEALTH
The short-handed Supreme Court will hear oral arguments on Wednesday for one of the most significant abortion cases since Roe v. Wade. The case, Whole Woman's Health v. Hellerstedt, is a challenge to a Texas abortion law requiring abortion doctors to be affiliated with nearby hospitals and limiting abortion to ambulatory surgical centers.
Abortion opponents say the law protects women, while abortion supporters say it adds an unnecessary burden to having an abortion and decreases access. Nine other states, in addition to Texas, have adopted similar laws.
If the court ends up splitting with a 4-4 decision, the U.S. Court of Appeals for the Fifth Circuit's ruling to permit the law will stand, but no precedent will be set for future cases.
On Capitol Hill, the health care conversation will continue to be centered around opioid abuse. The Comprehensive Addiction and Recovery Act seems likely to pass, despite Democrats' fury over the GOP's refusal to consider a replacement for former Justice Antonin Scalia.
But even before Scalia's death, some Democrats were railing against the bill for not giving enough funding to the growing opioid problem. Even so, they have stopped short of threatening to block the bill. Other committees are also moving substance abuse legislation, so Democrats might have other opportunities to air their grievances.
In the House, the Energy and Commerce Committee's health subcommittee will hold a hearing on the financing and delivery of long term care on Tuesday. On Wednesday, the oversight subcommittee will hold a hearing on the Zika virus.
—Caitlin Owens 
TECH
It's a big week for tech in Congress. It begins with a high-profile encryption hearing in the House Judiciary Committee on Tuesday, where Federal Bureau of Investigation Director James Comey is scheduled to testify. He will be a part of the first panel, while Bruce Sewell, senior vice president and general counsel at Apple, will join New York District Attorney Cyrus Vance Jr. in a second panel.
The hearing is timely as Apple and the FBI are embroiled in a battle of wills over a court order compelling the tech giant to help investigators break into an iPhone used by one of the San Bernardino shooters.
Apple appealed the court's order, and amicus briefs from fellow tech companies such as Google, Facebook and Twitter are expected to come as well. March 3 is the deadline for any third parties to file briefs supporting Apple.
The tech community has lashed out at the court order because they say creating a "backdoor" to Apple's encryption system could later be stolen and used to hack into any iPhone. They also worry that the precedent set by the case could later be used to force other companies to provide similar backdoors. That could harm the security of platforms all across the internet.
Comey has already testified about the issue and stressed that he and the FBI are not trying to set precedent. Tech advocates aren't buying it.
A solution could be coming this week. House Homeland Security Committee Chairman Rep. Michael McCaul (R-Texas) and Senate Intelligence Committee member Sen. Mark Warner (D-Va.) are expected to introduce a bill to set up a commission to recommend ways to accommodate both the needs of digital privacy and law enforcement. Apple has even said it would "gladly participate" in a commission, though the company has not specifically mentioned the proposal.
In addition, all five Federal Communications Commission commissioners will head to the Senate Commerce Committee on Wednesday for an oversight hearing. Sen. John Thune (R-S.D.), who chairs the committee, hinted he might ask questions about the agency's proposal to open up the cable set-top box market for increased competition.
"From video policy to spectrum, the FCC's decisions have an enormous effect on the future of our technology economy," Thune said. That proposal passed the commission at their last open meeting, but the path forward to an actual rule-making looks difficult at best.
The same panel will hold a markup of Thune's MOBILE NOW Act the next day. The bill aims to improve spectrum and broadband policy to improve connectivity across the country.
—Amir Nasr
FINANCE
Voters will go to the polls in Alabama Tuesday and weigh in on the fate of Senate Banking Committee Chairman Richard Shelby (R-Ala.), who is facing a tough primary challenge from the right.  Shelby has been accused of shutting down much of the activity of his committee to focus on the primary election.
But once that's over, the Banking Committee can get down to business. The Securities and Exchange Commission's director of trading and markets, Stephen Luparello, will testify before Shelby's committee on Thursday about ways to improve the rules governing financial markets. Richard Ketchum, who heads the Financial Industry Regulatory Authority, will also weigh in.
The House Financial Services Committee will hold a hearing on Tuesday about fighting terror-financing around the world.
The Senate Finance Committee will hold a hearing on Tuesday about free trade and "lessons from the past." On Thursday, it will hold a hearing on multi-employer pension plans.
—Fawn Johnson