Four Scenarios for Super Tuesday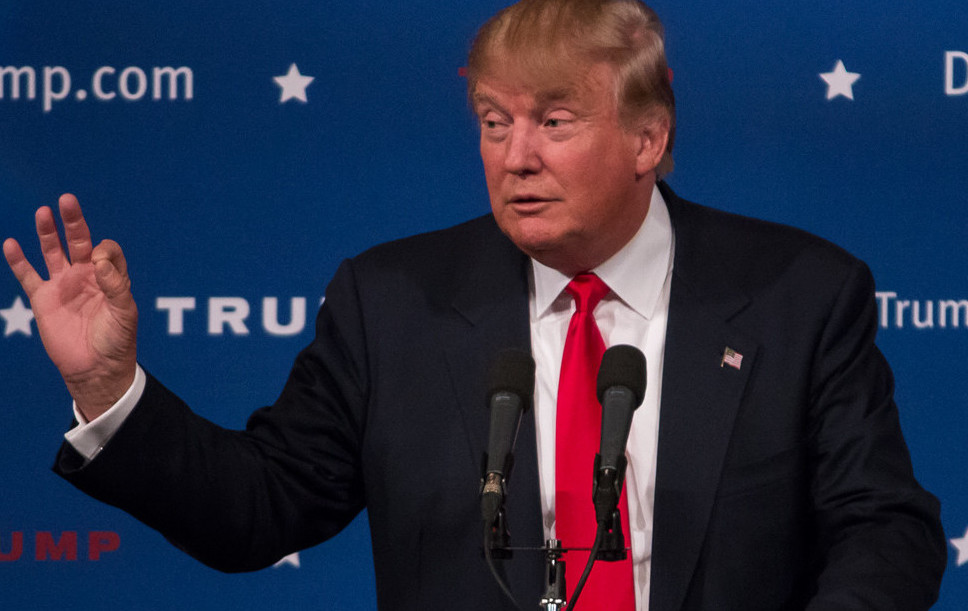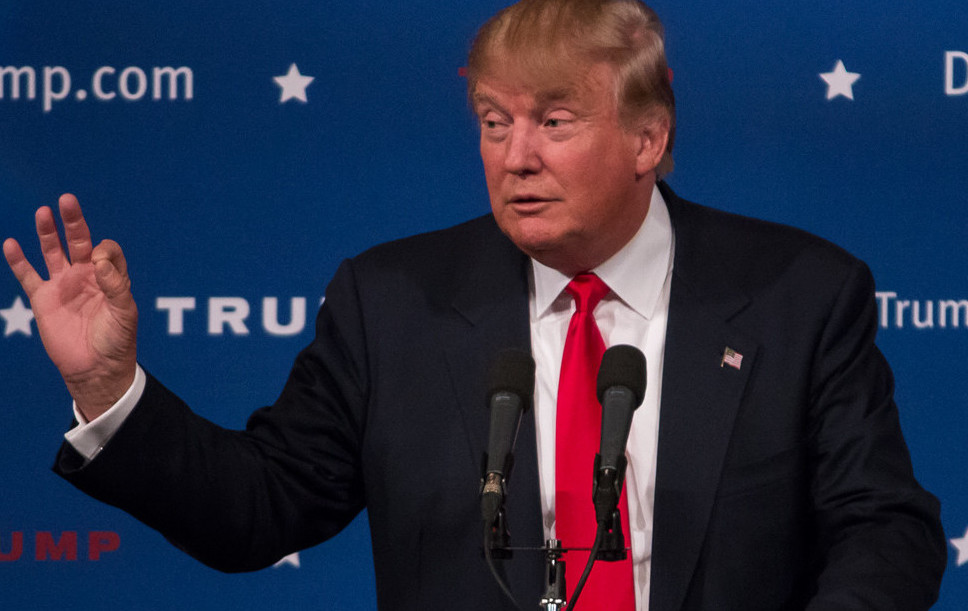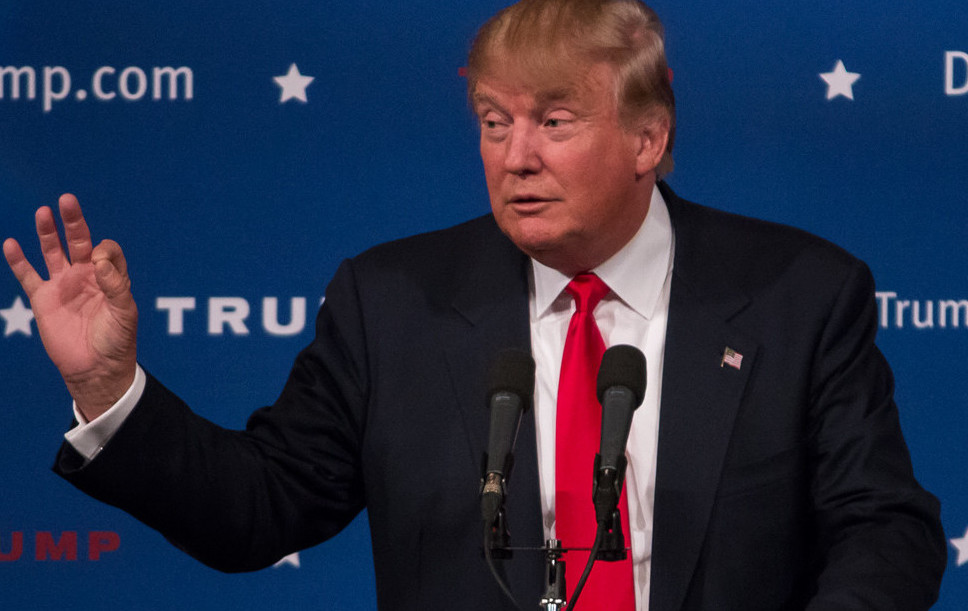 Less than 24 hours from now, the race for the Republican presidential nomination could be all but over — or it could be thrown open to several more months of chaos and backbiting. Which path the race for the GOP crown takes depends on the results of eleven primaries and caucuses on this Super Tuesday.
It is not a stretch to call today the most meaningful single day in a presidential nominating process since a freshman senator named Barack Obama built an ultimately insurmountable delegate lead over Hillary Clinton in 2008.
Every Republican who has seen poll numbers from a Super Tuesday state agrees more voters will turn out than in previous years, fueled by enthusiasm for their chosen candidate. How significant the turnout boost is, however, remains unknown, a variable that makes forecasting tonight's results nearly impossible.
But while the exact number of delegates each of the five remaining Republican candidates win today won't be known until the final congressional district delegates are allocated, four possible scenarios seem most likely to emerge from the results:
Scenario 1: The Donald For The Win. Supporters of each remaining campaign acknowledge that real estate mogul Donald Trump is bringing a horde of new, previously disinterested or disaffected voters to the political process. Those voters have fueled Trump's rise to the top of the Republican race, and they very well could hand him a clean sweep of all eleven Super Tuesday contests today.
Consider: Public opinion surveys show Trump with significant, outside-the-margin-of-error leads in Virginia, Georgia, Massachusetts, Alabama, Tennessee and Vermont. In fact, he only trails in two states, Arkansas and Texas, where public polls show Sen. Ted Cruz (R-Texas) leading. Cruz is likely to win Texas, but Arkansas? Even Cruz's campaign is skeptical about winning there.
At the same time, those polls show Trump's two main rivals, Sens. Ted Cruz (R-Texas) and Marco Rubio (R-Fla.), struggling to reach delegate thresholds in Alabama, Tennessee and Georgia. Trump could run the table in all three states, which will combine to send 184 delegates to the national convention, a scenario similar to what happened in South Carolina.
The final straw that would seal Trump's win, in this scenario, is Cruz's home state. Polls show he's leading by anywhere from a single percentage point to the low-double digits; Cruz's campaign has him up near double digits in its own polling. But with high turnout comes significant unpredictability, and if that turnout is coming out to deliver a surprise upset for Trump, Cruz's campaign will be over. And even though Sen. Marco Rubio (R-Fla.) thinks he can win a head-to-head showdown with Trump, the very fact that Trump will have run the table on Super Tuesday would give him a delegate lead that Rubio — or anyone — would have a nearly impossible task in overcoming.
Scenario 2: The Cruz Comeback. Texas Republicans will allocate 44 delegates on a statewide basis, and 108 in congressional districts across the state. And Texas Republicans like their junior senator. What's more, Cruz's campaign has been banking on strong showings in heavily evangelical states like Alabama, Arkansas, Georgia, Oklahoma, Tennessee and Virginia.
Let us assume, for the moment, that the surge in turnout comes from those evangelical voters, and that, unlike in South Carolina, this time they're coming out to vote for the candidate who most represents their values. Though Trump would still be likely to win more delegates, Cruz would find himself with new life.
This scenario is most damaging to Rubio, whose path to the presidency rests on a diminished Cruz and a one-on-one matchup with Trump. Though Cruz himself would face a difficult path, there are states with significant conservative populations he can win in the coming weeks: Kentucky, Louisiana and Kansas vote March 5. Idaho and Mississippi vote March 8. Florida, Missouri and North Carolina vote March 15. A resurgent Cruz could win all of them — and more importantly, harm Rubio in the process.
Scenario 3: Marco-Mentum. No matter what happens today, Cruz has more at stake in the short run, while Rubio has more at stake in the long run. Put another way: A strong Rubio showing today could chase Cruz from the race, but there's almost no scenario in which Rubio gets out before March 15.
Rubio's campaign has intentionally kept expectations low. If there's any state where a Rubio win seems even plausible today, it's Minnesota, where the Florida senator holds a mid-day rally ahead of caucuses. But Rubio has been quietly laying the groundwork for a delegate surprise, spending heavily in more urban, less conservative parts of Texas, where he could pick off delegates who might otherwise be bound for the Cruz camp.
And where Cruz is Trump's main rival in Southern states, don't forget the non-Southern contests today. In Alaska, Massachusetts, Vermont, Virginia and even not-totally-Southern Tennessee, Rubio may prove Trump's most potent rival. If Rubio emerges from today's contests with more delegates in the bank than Cruz, he will be able to claim once more he is Trump's greatest threat, and probably chase Cruz from the contest in the meantime.
But just as Rubio is causing problems for Cruz in some areas, Ohio Gov. John Kasich (R) is costing Rubio in others. Every Massachusetts and Vermont Kasich voter probably has Rubio in second place in their heads. And Kasich also has an eye on March 15, when Ohio votes; he won't be gone until then, barring a major Rubio surge that polls don't yet predict.
Scenario 4: The Walking Dead. This last scenario, in a sense, feels most likely. It involves Trump winning most states, as the polls suggest, and Cruz winning Texas, but in something of a split decision.
That's the worst of all worlds for everyone not named Trump, because it won't force any dramatic reshuffling of the race: Cruz won't quit after notching his second statewide win, even if it was in his home state. Rubio falls farther behind in the race for delegates, but his eyes are on the March 15 prize. So too is Kasich gazing two weeks down the road; he has no reason to get out before Ohio votes.
Even retired neurosurgeon Ben Carson is going to add to his delegate count: Any candidate who wins even 5 percent of the vote in Massachusetts will share in the delegate bounty, so why not continue?
A crowded Republican field has benefitted Trump to this point. If the crowded field persists after tonight, if no one is given a reason to leave the race and condense the anti-Trump vote, the nominating contest will continue apace as a slow slog toward an increasingly inevitable Trump victory. The absence of a decisive outcome will mean the other campaigns will be as good as dead — even if they don't quite know it yet.