Like Oil Prices, International Sanctions Are Hard to Predict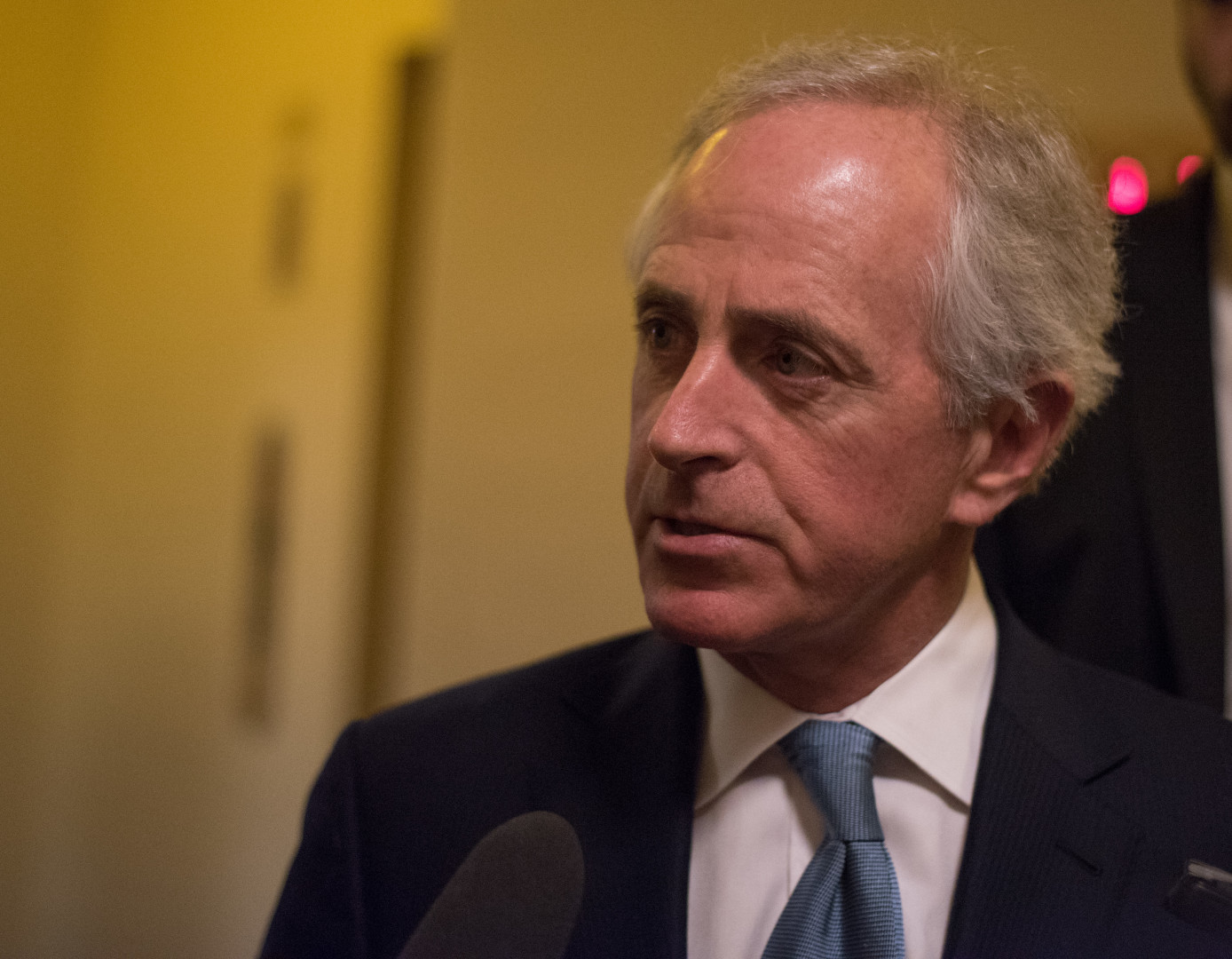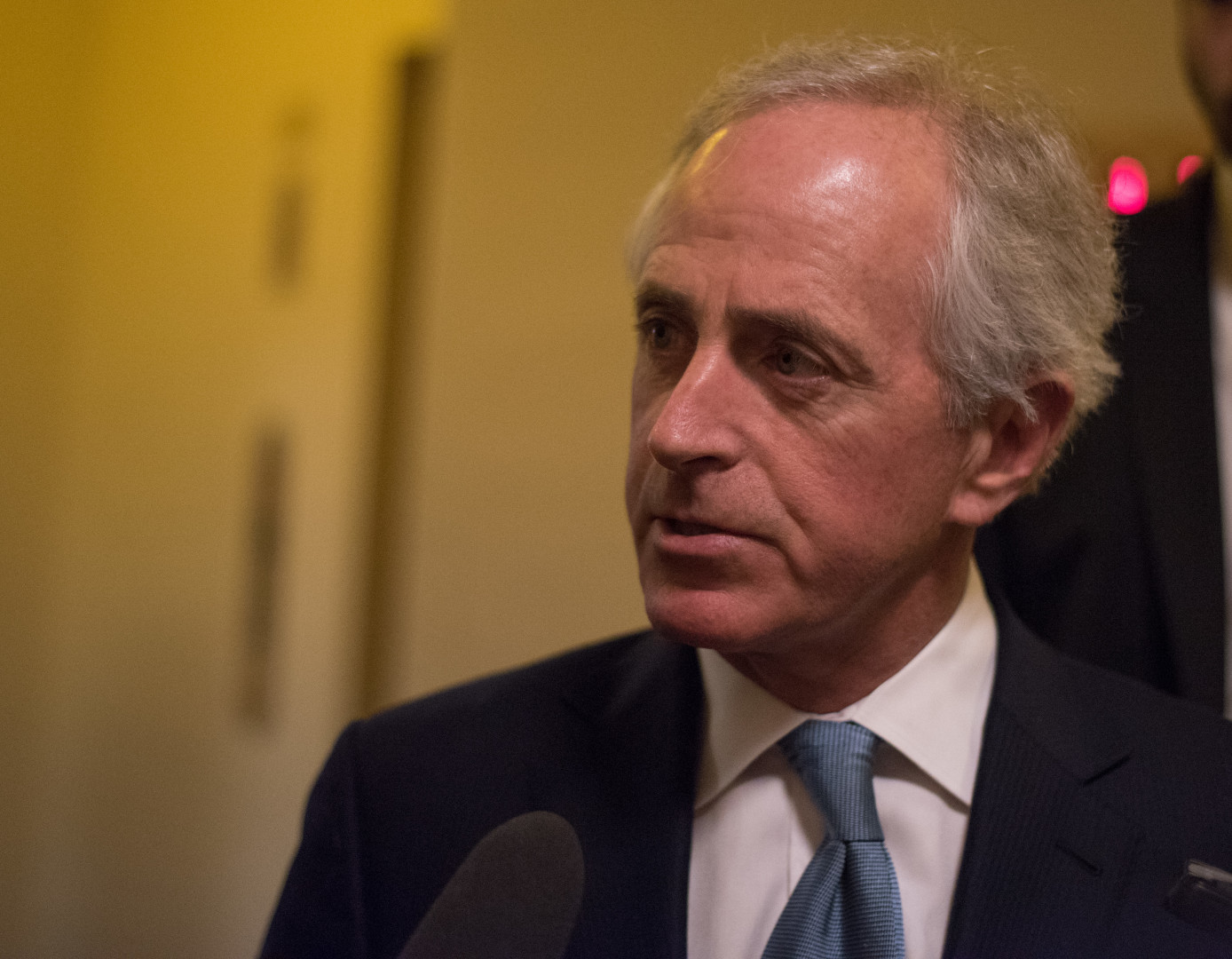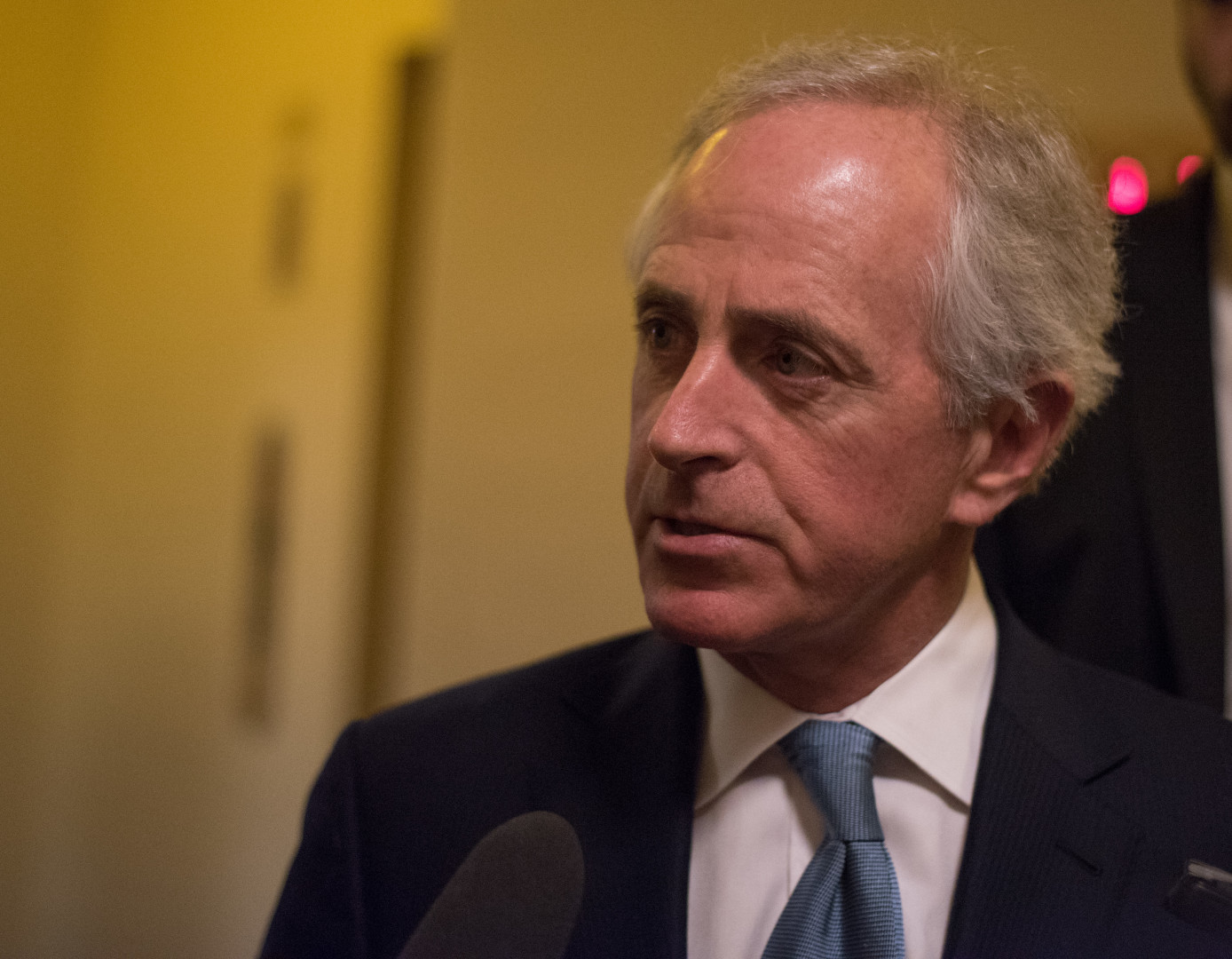 Low oil prices have been both a boon to consumers and a drag on the world economy. Thanks to that duality, it's hard to predict the outcome of international sanctions against countries such as Iran, Russia, and Venezuela, senators acknowledged Wednesday at a Senate Foreign Relations Committee hearing.
"Nothing is completely good," said Sen. Tim Kaine (D-Va.), pointing to low gas prices and a struggling stock market. The national average gasoline price was $1.79 per gallon on Wednesday, and just $1.58 in Kaine's home state. But the S&P 500 index hovered around 1,980 points, down 7 percent from 2,130 points in May 2015.
Similarly, oil and gas sanctions that are meant to deter hostile nations from acting badly have brought mixed results. Low oil prices have made those countries' leaders less predictable rather than rein them in.
Ideally, economic sanctions encourage an "angst that will develop politically that will demand change," Kaine said. But dictators tend to blame outsiders for their countries' problems, which can actually earn them more support, he added.
That's why a financially broke and "basket-case Russia" could be more dangerous than "an aggressive Russia with money," Kaine said.
"Low oil prices could hurt Russia in the sense that there's less dollars to fund adventurism but there's also a little bit of a sense with Russia that they engage in adventurism to take their people's eye off the ball. If the economy is hurting and the people are suffering, then, 'Let's have a Winter Olympics or a World Cup,' or 'Let's invade a country,'" he said.
Russia is in dire straits, thanks to a combination of low oil prices and international oil and gas sanctions. The country's economy contracted 3.7 percent in 2015. Robert Kahn, a senior fellow for international economics at the Council on Foreign Relations, said there is more bad news for 2016. This year's Russian budget projects a fiscal deficit of 3 percent of the country's GDP, but that's assuming oil exports fetch $50 per barrel, which has turned out to be a high estimate. With oil prices under $40 per barrel, Russia could see a deficit of 7 percent, Kahn said.
But somehow, Russian President Vladimir Putin anecdotally appears to be "incredibly popular," said Timothy Adams, CEO of the Institute of International Finance, and his approval ratings back that up.
Adams and Kahn reassured the committee that in the long run, sanctions won't help aggressive leaders such as Putin, even if it gives them a boost initially. The economic drawbacks of international sanctions force his supporters to pay a huge price over time, regardless of public opinion on any distractions, Kahn said.
But in the short term, there's not much U.S. lawmakers can do but watch to see how long it takes these sanctions to truly take hold.
Faced with that prospect, ranking Democrat Ben Cardin of Maryland commented, "You haven't given me any optimism yet of what we should be doing with low energy prices against Russia."
Adams responded, "I'm not optimistic that you can do much of anything, actually."
That bad news isn't limited to Russia. Some members lauded the Senate for passing stringent sanctions against North Korea, although Kaine noted that current sanctions haven't led to any noticeable grass-roots backlash against the Kim family.
Iran, which had sanctions lifted as part of its nuclear deal, is seeing a "gold rush" of investment, despite low oil prices undermining production worldwide, Adams said. Iran now has access to "hundreds of billions" of dollars in capital as it ramps up its infrastructure, and it could see economic growth of 6 percent, Adams said.
Across the Middle East, oil producers are locked in a game of chicken over oil production that is hard to predict. Rather than coordinating to limit production and raise prices, countries in the Organization of the Petroleum Exporting Countries (OPEC) have competed to export as much oil as possible. In addition to these countries' desperation to get whatever price they can for the oil they have already produced, there's a battle within OPEC as Saudi Arabia hopes to limit Iran's ability to re-start its oil production and gain market share, Kahn said.
These countries' economies are based heavily on the price of oil, which has been a moving target for the last two years. Saudi Arabia's 2015 "break-even" oil price, or the price at which the country would need to sell oil in order to balance its budget, was about $106 in 2015, nearly a 20 percent increase from 2013, according to the International Monetary Fund.
Considering that terrorism and other geopolitical strife tends to raise the price of oil because of concerns over disrupted demand, Foreign Relations Chairman Bob Corker (R-Tenn.) speculated that Middle Eastern oil producers would also engage in "adventurism" or "fabricated conflict to just create the appearance and then the reality of instability to drive prices."