Hard-Line Conservatives Not Buying House GOP Budget Plan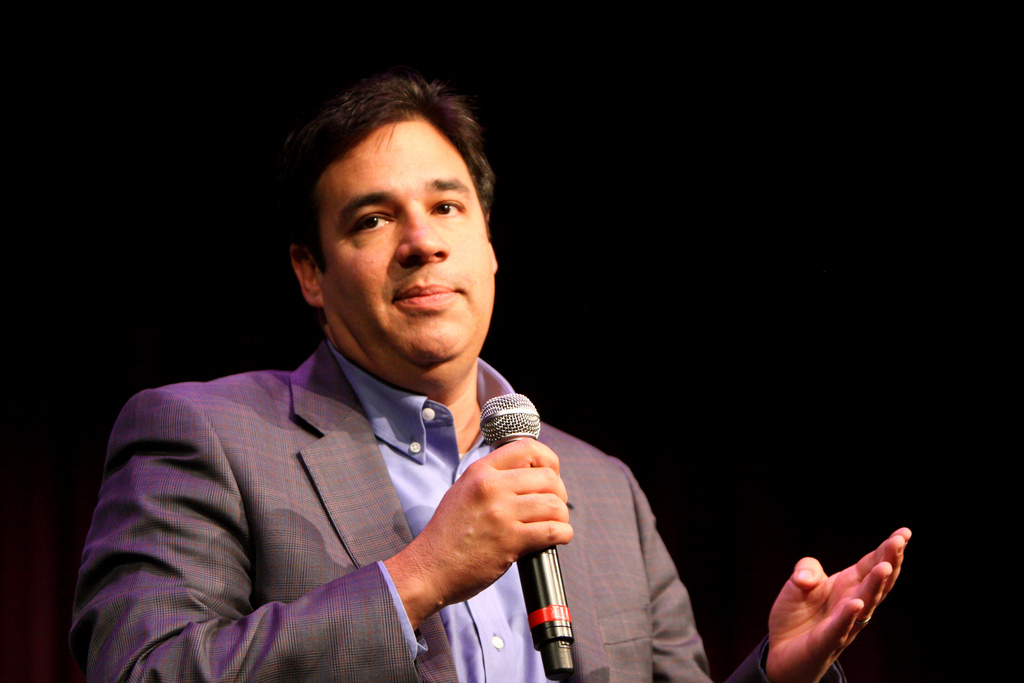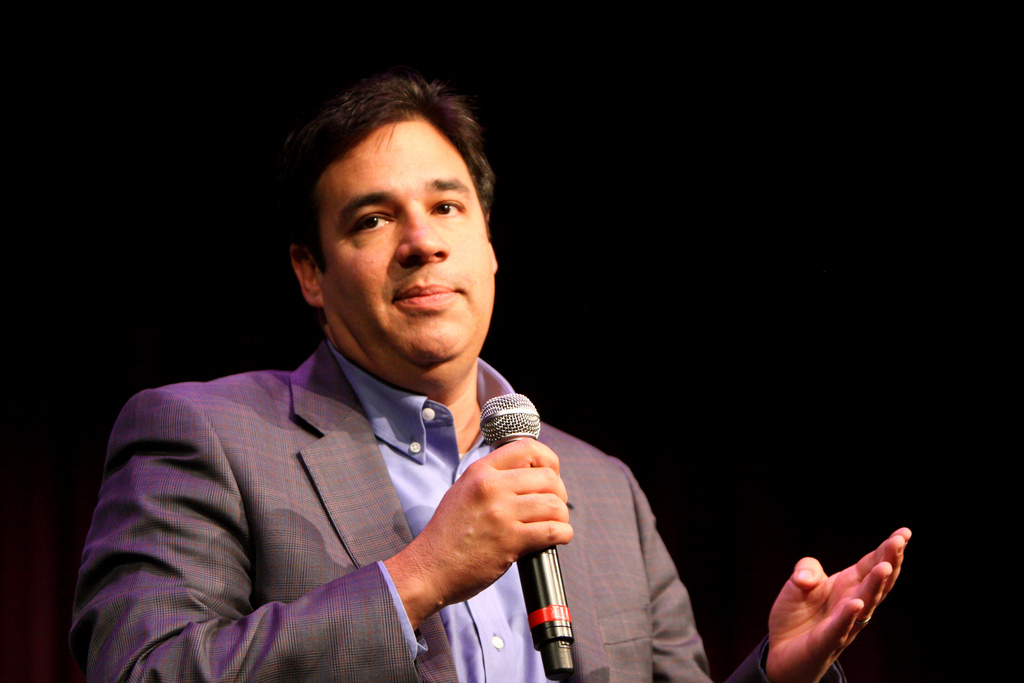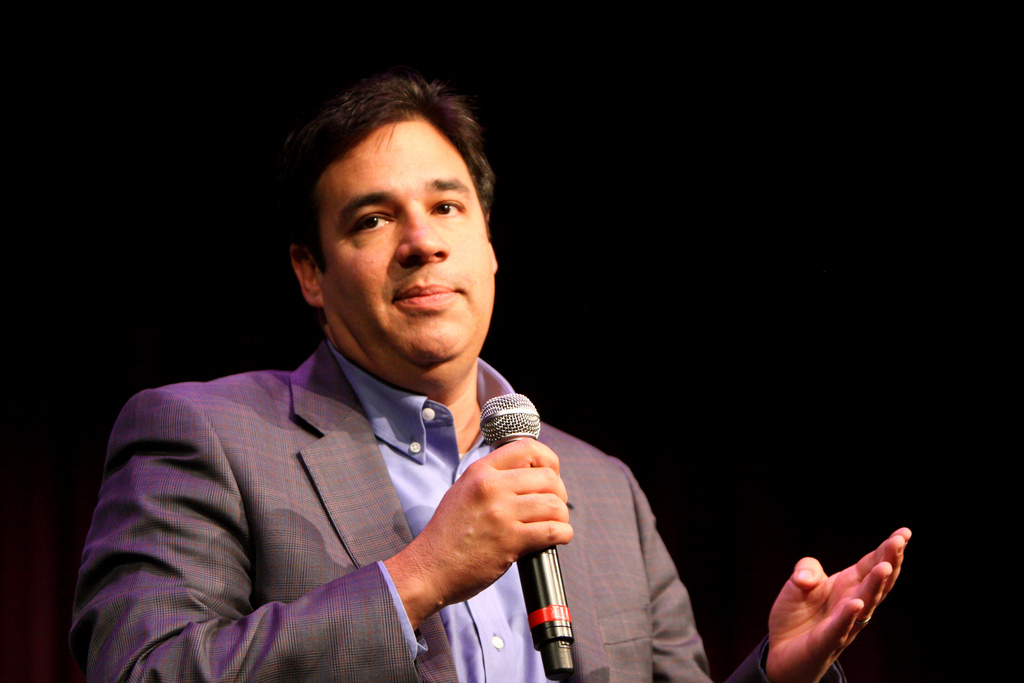 House Budget Committee Chairman Tom Price finally presented a budget plan to the Republican conference Thursday morning, but so far it doesn't appear to have won over conservative skeptics.
The Georgia Republican's plan, which has the backing of House leadership, would stick to the $1.07 trillion fiscal year 2017 discretionary spending level set by a budget deal last fall and cut spending, largely from mandatory programs, by $6 trillion to balance within 10 years. It would also include instructions for separate legislation to cut mandatory spending by $30 billion over the next two years.
House leaders were trying to sell the plan to members during floor votes following the meeting, but initial reaction from the GOP's fiscal hawks don't bode well for Price's latest gambit.
"I'm very skeptical this plan is going to have adequate support," said Rep. John Fleming (R-La.), a founding member of the upstart House Freedom Caucus. "I don't think we're ready to pass it."
"Anything that doesn't do something today about mandatory spending is going to be very hard for conservatives to adopt," said Raúl Labrador (R-Idaho), another founding member of the group. "The big problem is that we have a deficit that's going up."
The Heritage Foundation, whose advocacy arm Heritage Action for America scores Republican lawmakers on their voting record, issued a statement saying the latest budget proposal was "not a serious effort."
Conservatives' problem with Price's plan, as the outspoken Rep. Justin Amash (R-Mich.) told reporters Thursday, is that time and again House conservatives feel they've been promised action on cutting mandatory programs by Republican leaders only to never see the cuts signed into law. For the past several weeks, they bluntly said they want entitlement cuts enacted — not just House bills that get blocked by Senate Democrats — in exchange for supporting the $1.07 trillion number. Most House Republicans voted to keep the spending ceiling at $1.04 trillion when they opposed the 2015 budget agreement.
In other words, while fiscal hawks see Price's attempt to achieve $30 billion in mandatory savings through separate legislation as well intended, it doesn't address their root concern. Moreover, just where those cuts would happen has yet to be determined.
"I think if people had seen concrete reforms in the current year, then you would see more support of the budget," said Amash, who will not support the Price proposal. "We're always promised something will happen in the future."
"I think that's the crux of the discussion. Will there be any certainty of savings or will it just be hoping the Democrats do the right thing?" echoed Freedom Caucus member Rep. Trent Franks (R-Ariz.).
But leadership allies counter that by reverting to a lower budget number, House Republicans will all but guarantee the opposition of Senate Democrats in pursuing a regular appropriations process, a commonly shared goal for the GOP conference going in to 2016.
"We made an agreement last year," said Rep. Tom Cole (R-Okla.), who sits on the Budget panel and chairs an appropriations subcommittee. "You can't keep the part you like on defense and not honor the other part and think the other side is going to meekly accept that."
"This budget doesn't have the force of law. But if it makes it impossible to pass appropriations bills, we're going to have a big mess," he continued. "Nobody who has been against the budget has made a compelling case to me as to why you shouldn't go for it and focus on entitlements."
And if you don't have an appropriations process, Cole and other supporters of the budget argue, it makes it harder to force Democrats to buckle on a range of conservative policy riders Republicans perennially hope to enact in spending negotiations.
At the moment, it's unclear what the House Republican fallback position will be if current opposition to Price's plan holds. In theory, leaders could simply start the appropriations process at the $1.07 trillion budget number that has already passed Congress. That, however, might require House Speaker Paul Ryan (R-Wis.) to rely on Democratic votes when he has repeatedly promised to follow the will of Republicans on the issue.
Asked what the backup plan would be if House leaders cannot muster enough support for the current proposal, Fleming said that was a task for someone else. "That's a question for leadership," he said. "That's their problem to solve."
Ryan reiterated his commitment to letting his members decide how to tackle a budget Thursday during his weekly press conference. He also noted that with a mid-April deadline, it's still too early to panic over the budget.
According to a summary of the Republican budget plan, it would contain reconciliation instructions designed to fast-track additional mandatory savings and follow in the footsteps of previous GOP budgets by assuming the full repeal of Obamacare.
In her weekly press conference, House Minority Leader Nancy Pelosi (D-Calif.) said that from what she's read about the GOP's budget plan, it's a nonstarter with Democrats. "The budget proposed is deeply troubling," she said.