With Tweaks, Spectrum Bill Is Now on a Fast Track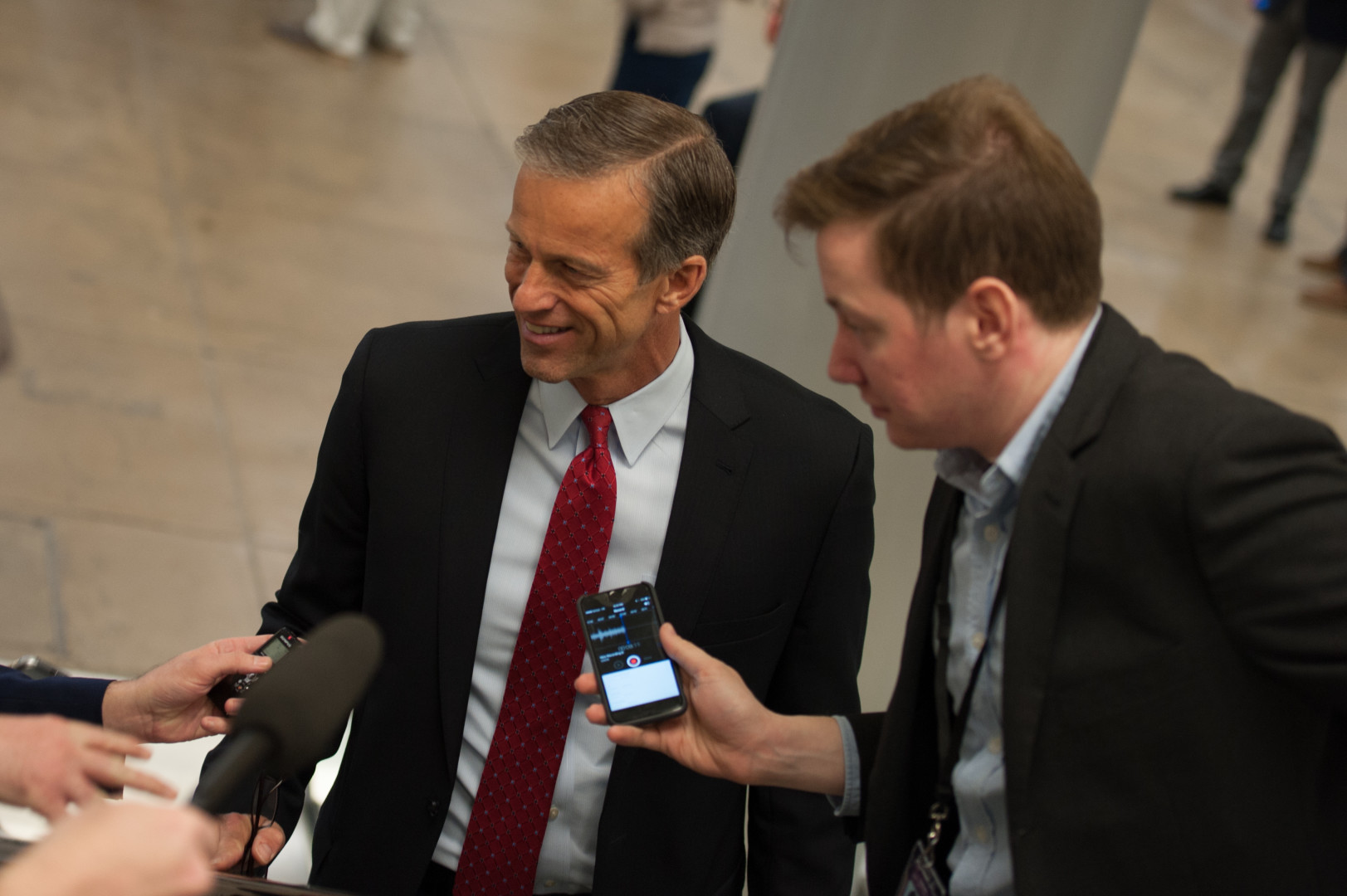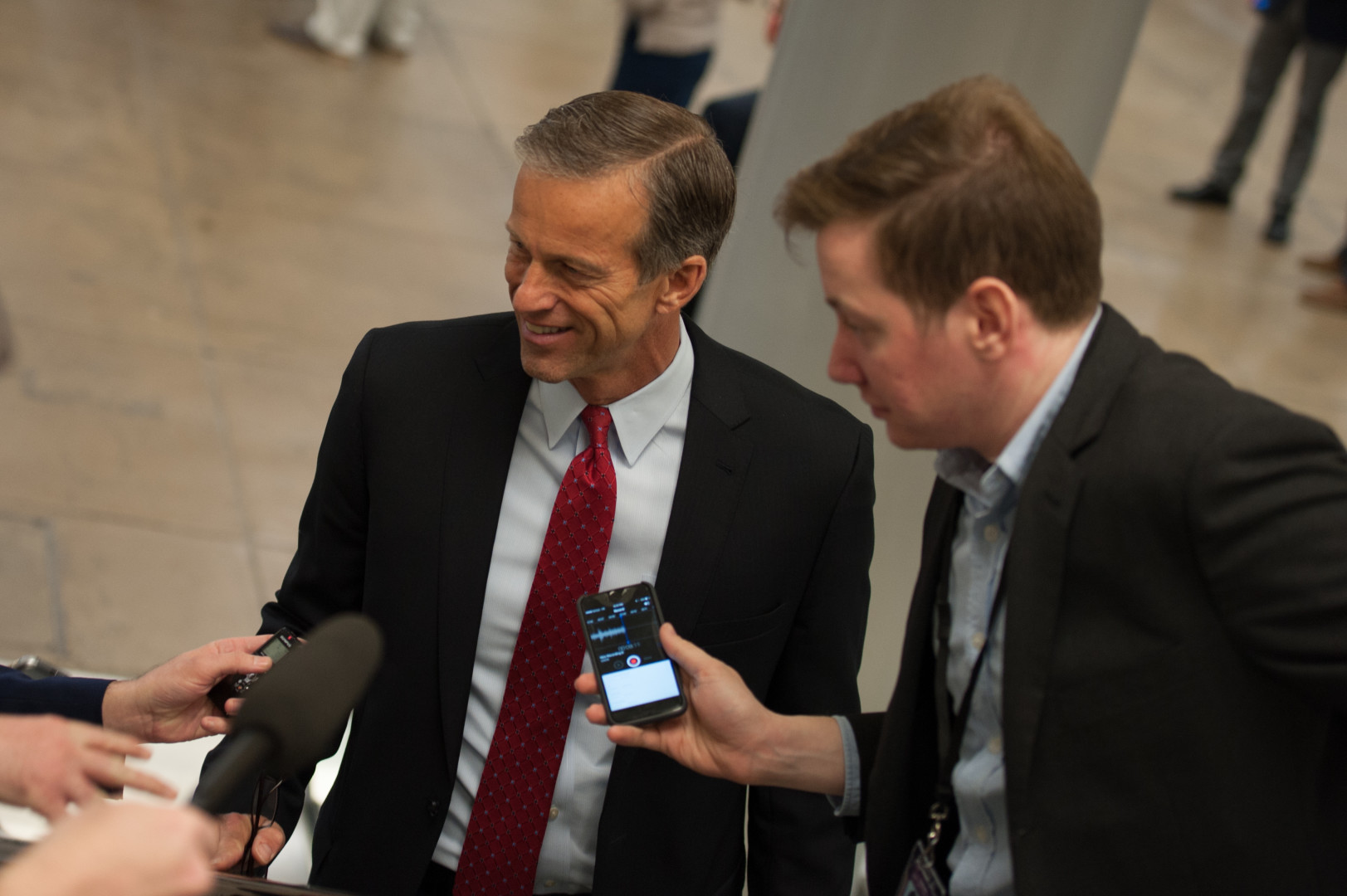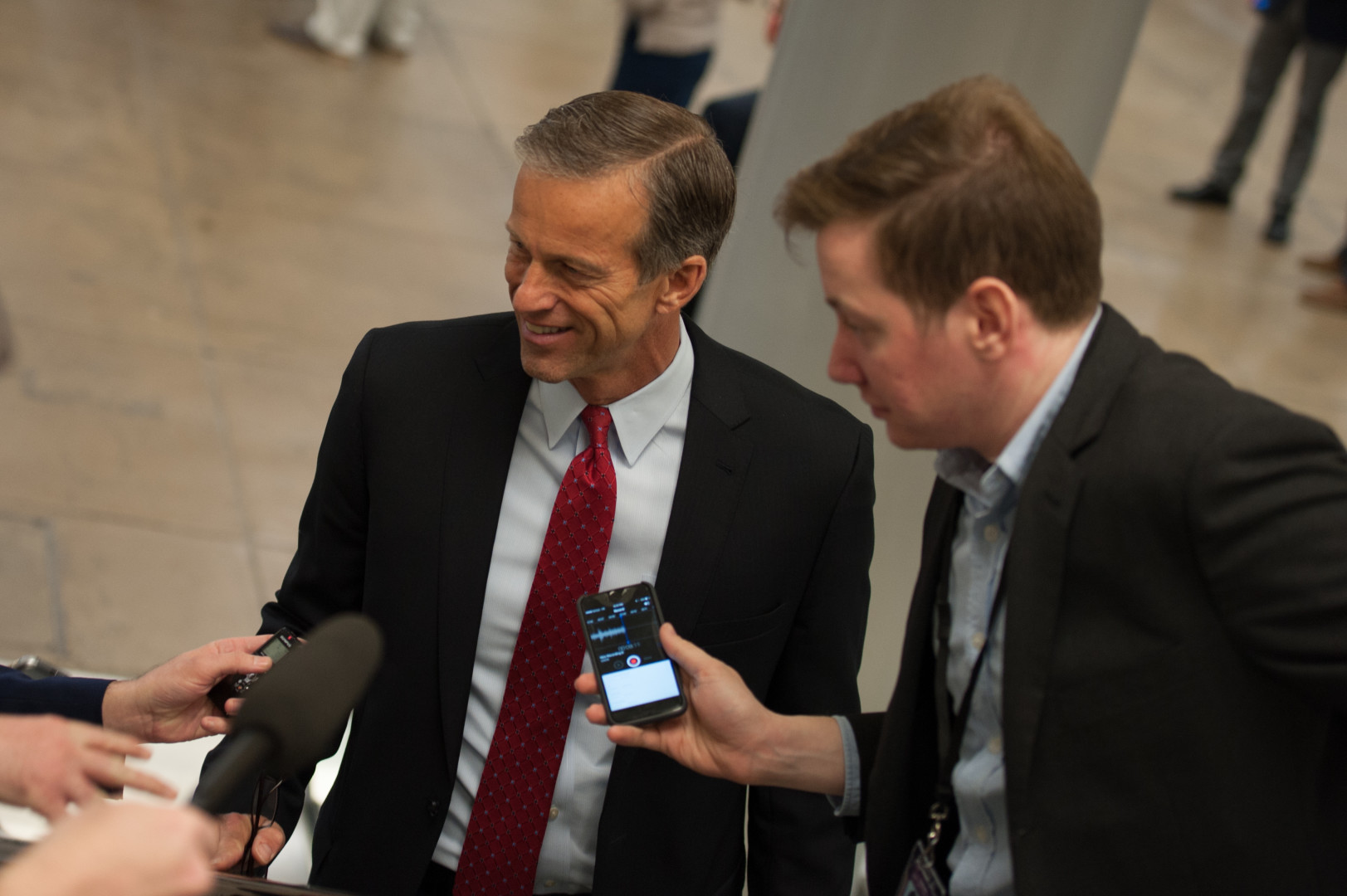 Sen. John Thune had to try for a few months to get Democrats on the Commerce Committee behind him on legislation to free up airwaves for mobile broadband.
The South Dakota Republican's hustle came to fruition on Thursday as the committee passed his MOBILE NOW Act, which was greeted by a chorus of congratulatory statements from senators, praising each other for their cooperative work. The bill would encourage federal agencies to cede their spectrum for sale to broadband providers. Spectrum is the key to mobile smartphone and laptop internet connections.
"We got a bill that I think can move, and I believe ought to be able to be moved across the Senate floor," Thune said at a committee meeting to vote on the bill.
The committee approved a sweep of 12 uncontroversial amendments on a voice vote. No senators voiced any concerns, which indicated that the work had already been taken care of behind the scenes.
Thune didn't have that advantage late last year. He was forced to postpone a committee vote in November, with sources saying Democrats were left in the dark initially.
On Thursday, the situation looked very different. The committee spent approximately 20 minutes at its meeting. The majority of that time was spent with members praising the bipartisan push to improve connectivity throughout the country.
Thune's bill targets spectrum policies for current mobile networks and also provides for burgeoning areas of technology such as the Internet of Things and the future mobile network dubbed 5G.
Wireless companies are always expanding and improving their mobile data networks. The legislation seeks to supply more airwaves to these companies so they can strengthen the networks that allow consumers to stream Netflix or browse Facebook on their phones.
The bill aims for federal agencies to give up 500 MHz of their spectrum by 2020. It would require the Commerce Department and the Federal Communications Commission to study the feasibility of using frequencies of airwaves that could later help build a 5G network.
The airwaves belonging to the defense and intelligence departments have been the big sticking point in these talks. Those agencies own airwaves with great value, but they are keen to hold on to them for national security purposes. That's why it became vitally important for Thune to secure the support of the committee's ranking Democrat, Sen. Bill Nelson of Florida. Nelson is also a senior member of the Senate Armed Services Committee and as such is keenly aware of the military's needs.
"U.S. spectrum policy must strike a balance between responding to consumers' insatiable demand for wireless communications and ensuring that the federal government continues to have access to enough spectrum to meet its present and its future spectrum needs," Nelson said Thursday. He added that the MOBILE NOW Act now meets that balance.
The version Thune unveiled in November would have given federal agencies up to 25 percent of the revenue made from selling their airwaves to private companies. Now, the bill directs the Commerce Department to submit a report to Congress on various incentives to persuade agencies to either sell or share their spectrum.
Thune also managed to garner senators' support and excitement by adding provisions about unlicensed spectrum. Sens. Cory Booker (D-N.J.), Cory Gardner (R-Colo.), Marco Rubio (R-Fla.), Jerry Moran (R-Kansas), and Brian Schatz (D-Hawaii) all wanted some spectrum to be set aside for unlicensed use. Those are the airwaves that power unofficial connections such as Wi-Fi. While licensed spectrum is subject to regulations, unlicensed spectrum could be used by anyone who knows how to tap into it.
Booker and Gardner teamed up on an amendment that would require a swath of spectrum to be designated for unlicensed spectrum use. (The pair joked that they had formed the "Cory Caucus.") Booker also worked with Rubio on an amendment that would direct the Government Accountability Office to assess how available Wi-Fi is in low-income neighborhoods.
Thune, a member of the GOP leadership team, said he wants the bill to be moved quickly to the Senate floor. "I would like to be able to try and hotline it and see what response and feedback we get back."
On the bill's prospects in the House, Thune was similarly hopeful. "I think that hopefully the stakeholders, the people who care about this, which I think is a fairly big universe of people, … will try and get some movement in the House," he said.
The Consumer Technology Association and the CTIA the Wireless Association, both premier industry groups in the space, released statements praising the legislation and the negotiations that got it out of committee.