The Coming Week: Opioid Bill Should Pass Easily as Election Trudges On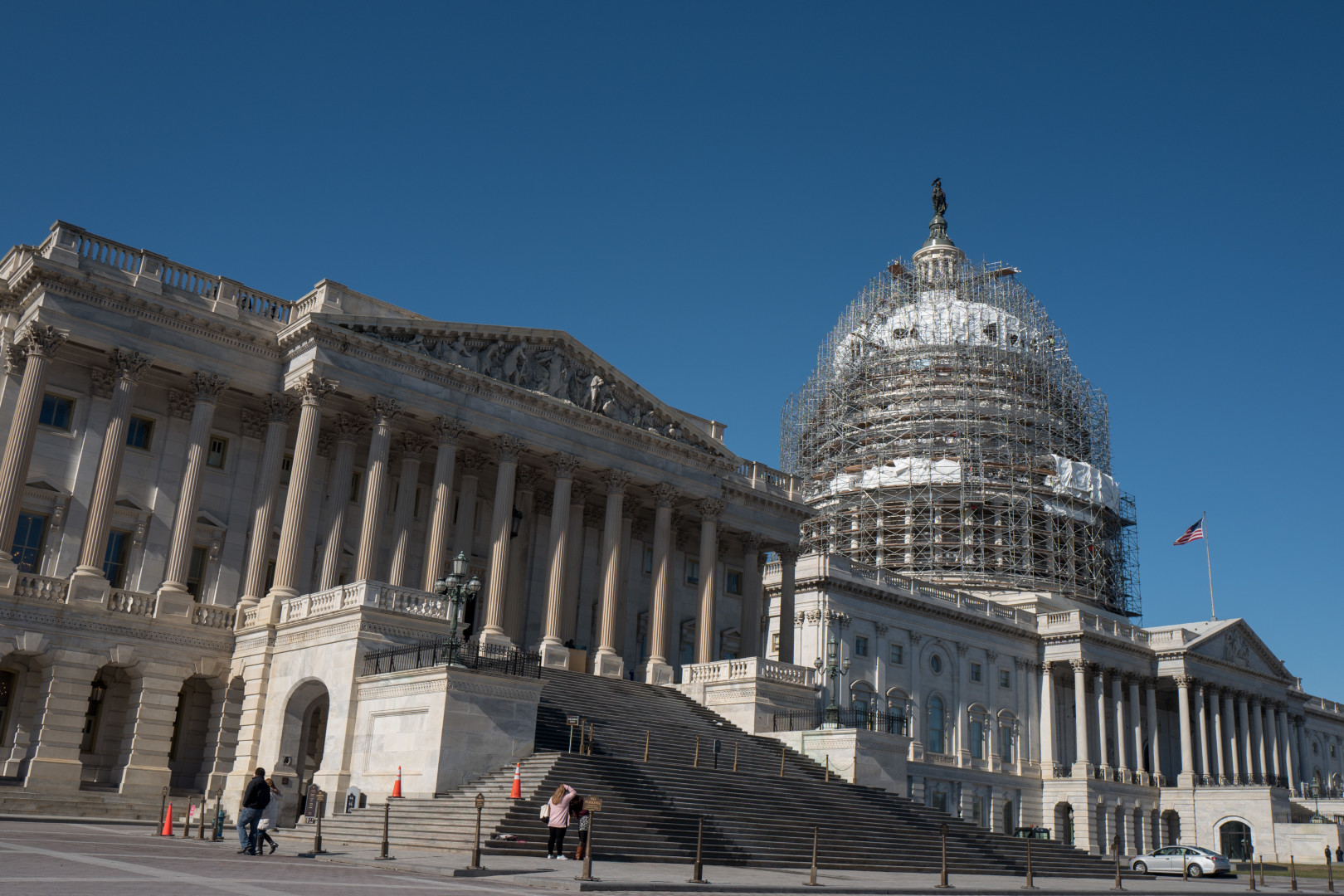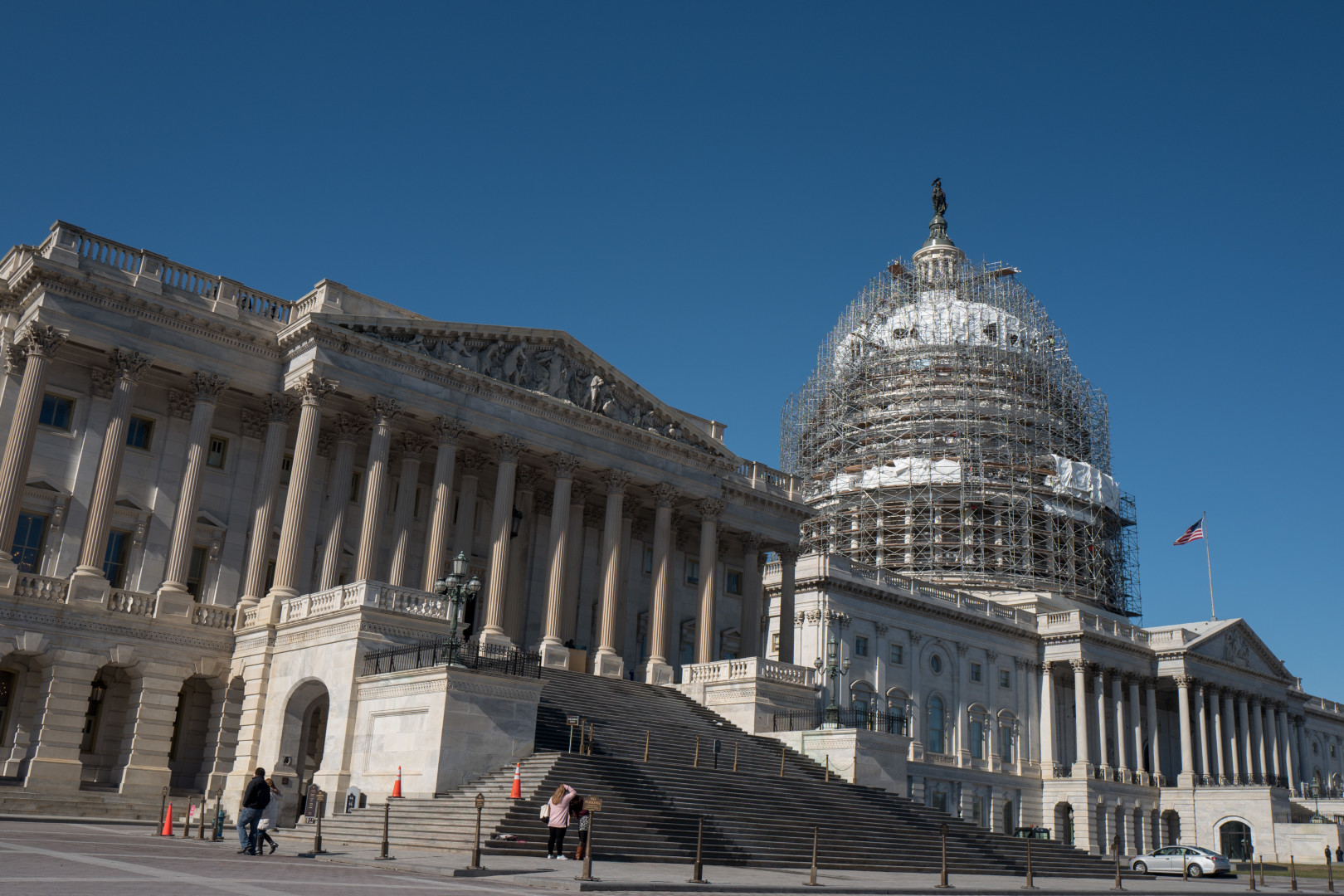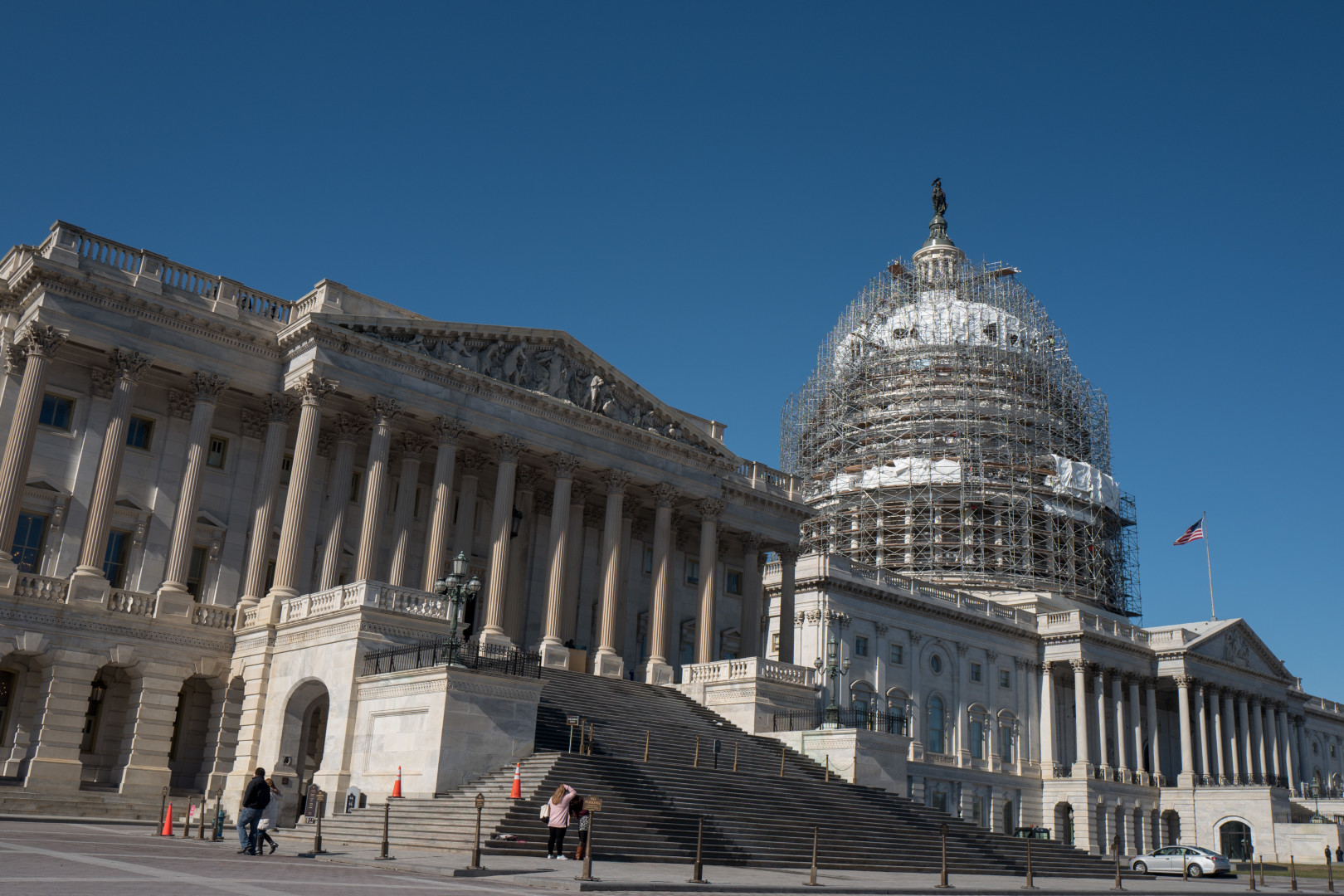 Skip to: Energy, Finance, Health, Tech
Voters head to the polls in four states on Tuesday, with the Republican party scrambling to settle on a strategy about its frontrunner Donald Trump. The week's contests aren't likely to resolve the Republican primary, but a Tuesday win in Michigan for Hillary Clinton could put her extremely close to locking up the Democratic nomination.
Congress is second tier to the increasingly heated presidential rhetoric. The House is not in session, and the Senate is debating an uncontroversial bill. Senate Majority Leader Mitch McConnell (R-Ky.) has scheduled a vote Monday to end debate on a heroin and opioid abuse bill. A final vote will likely occur mid-week. Senate Minority Leader Harry Reid (D-Nev.) said Thursday evening that Democrats would not block the bill.
It's unclear what's up next. A broad-based energy bill has seemingly been on the brink of passage for weeks. But talks over the last week have showed no signs of movement away from the latest protests.
Democrats are pushing for a vote on a separate bill on water infrastructure to address the water crisis in Flint, Mich. They won't allow any progress on the energy bill until that happens, said Conn Carroll, spokesman for Sen. Mike Lee (R-Utah). Lee also has objected to more floor debate on the energy bill over "three or four policy objections" that are unrelated to water infrastructure. He has expressed other concerns over the Flint bill. Members from both parties say until Lee's concerns are resolved, the energy bill and the Flint aid measure are at a standstill.
When it comes to the Supreme Court, Senate Democrats will keep hammering on McConnell and Senate Judiciary Chairman Chuck Grassley (R-Iowa) to fill the Supreme Court vacancy created by Justice Antonin Scalia's death. On Thursday, Senate Democrats took to the chamber's floor to lambast Grassley. On Friday, Iowa Democrat Patty Judge, a former lieutenant governor and secretary of agriculture, confirmed to the Des Moines Register that she intends to run against Grassley in November, in large part due to his refusal to hold a Supreme Court confirmation hearing.
Democrats have so far opted to permit the chamber to operate normally while they embark on an aggressive public relations campaign. That could change once Obama actually submits a Supreme Court nominee. Sen. Dick Durbin (D-Ill.), Reid's top Senate deputy, told Morning Consult that an official nomination would signal a "new phase" in the battle to fill the empty court seat.
House Republicans, meanwhile, are still mired in a budget standoff with increasingly few options to resolve their internal dispute. House Budget Committee Chairman Tom Price (R-Ga.) has outlined a budget plan that would stick to higher spending levels agreed to last year and offer separate legislation to cut $30 billion in direct spending over two years.
House hardliners are less than thrilled by the proposal, even though they acknowledge that the Georgia Republican has gone out of his way to accommodate their concerns. Most Republicans opposed last fall's budget deal, and a number of fiscal hawks would prefer that this year's budget stick to a previous cap.
Many conservatives have signaled a willingness to vote for higher spending in return for guaranteed mandatory cuts. But that is a difficult, if not impossible, lift for House leaders in the face of almost certain opposition from Senate Democrats and the White House. The impasse even has one GOP budgeteer advocating intricate changes to the chamber's budget and spending rules.
One GOP leadership aide said that House members were surveyed Thursday afternoon for their thoughts on the proposal. The aide said a decision on how to move forward would have to wait until lawmakers return to Washington.
The Senate holds its first vote at 5:30 pm on Monday. The House won't reconvene until the week of March 14.
ENERGY
The U.S. Forest Service's practice of "fire borrowing" will be a topic of conversation on Tuesday in the Senate Energy and Natural Resources Committee at a hearing on the agency's budget request. Chairman Lisa Murkowski (R-Alaska) has expressed concern about the Forest Service's history of dipping into its budget for wildfire mitigation and prevention in order to cover the increasing cost of fire suppression.
On Wednesday, two Senate Appropriations subcommittees will hold hearings on the Energy and Agriculture departments' budget requests.
The Senate Committee on Environment and Public Works will hold a hearing on Wednesday titled, "Cooperative Federalism: State Perspectives on EPA Regulatory Actions and the Role of States as Co-Regulators." Earlier this month, members of the House Agriculture Committee admonished EPA Administrator Gina McCarthy for failing to show "regulatory humility" when the agency interacts with state governments and private landowners.
—Jack Fitzpatrick
TECH
The Senate Commerce Committee Chairman John Thune (R-S.D.) is hoping the momentum of a unanimous committee vote on his MOBILE NOW Act will swiftly allow for an unfussy voice vote in the Senate. The bill encourages federal agencies to cede their airwaves for sale to private-sector broadband providers.
Thune told reporters that he wants to "hotline" the bill, meaning get it on the floor quickly. An aide remarked that the unanimous vote — i.e., without floor debate — could be in the cards.
Elsewhere, Apple's battle with the Federal Bureau of Investigation is heating up. Roughly 40 companies and organizations filed amicus briefs (many of them joint briefs) supporting Apple. The tech giant is fighting against a federal court order compelling it to create software to help the FBI get past the security systems of an iPhone belonging to one of the San Bernardino shooters.
The battle has spurred talk of legislation on Capitol Hill. Apple has called for it, House Judiciary Committee Chairman Rep. Bob Goodlatte (R-Va.) called for it, as has his ranking member, Rep. John Conyers (D-Mich). FBI Director James Comey said he believes the courts have the jurisdiction to decide this one specific case, but Congress should address the broader issue of encryption and law enforcement.
—Amir Nasr
HEALTH
The week will start, once again, with debate on the nation's opioid epidemic. The Senate will vote Monday night to end debate on the Comprehensive Addiction and Recovery Act, which authorizes funding to combat addiction. Final passage is likely by mid-week.
The substance abuse debate will then continue in other committees. The Health, Education, Labor and Pensions Committee is likely to release a mental health and substance abuse package, aides say. The committee has been working with the White House on that measure, which will include provisions on drug addiction.
On Thursday, Obamacare oversight will be the topic du jour in the Finance Committee, which will hold a hearing on Healthcare.gov's operations and enrollment. Witnesses from the Department of Health and Human Services and the Government Accountability Office will testify.
On Wednesday, the HELP Committee will hold its second of three markups on seven bipartisan medical innovation bills. A larger package pulling together these smaller bills with National Institutes of Health funding has yet to materialize. Chairman Lamar Alexander (R-Tenn.) has said that won't happen until the legislation goes to the Senate floor, partly because his committee doesn't have jurisdiction over pay-fors.
Off of the Hill, both the Pharmaceutical Research and Manufacturers of America and America's Health Insurance Plans will hold their annual meetings on Wednesday and Thursday. Both include hefty speaker lineups.
—Caitlin Owens
FINANCE
President Obama will meet with a group of financial regulators to discuss Wall Street rules on Monday. "The President will host a meeting at the White House with financial regulators to receive an update on their progress in implementing Wall Street Reform," a White House official said in a statement to Morning Consult.
The group will specifically address discuss consumer financial protections and how to address Wall Street "recklessness" that contributed to the financial crisis, the official said. The regulators last met with Obama on Oct. 6, 2014.
The meeting comes as the administration's so-called "fiduciary rule" aimed at preventing conflicts of interest in the investment advice industry sits in the Office of Management and Budget. It's not clear when that rule will be released, but House Speaker Paul Ryan (R-Wis.) has vowed to fight it with legislation.
The White House official declined to say if the rule will be part of the discussion.
Lawmakers are still discussing legislation to stave off Puerto Rico's impending financial crash, but the solution likely won't surface until the House returns to Washington on March 14. A key negotiator on that deal, House Natural Resources Committee Chairman Rob Bishop (R-Utah), met with Puerto Rico's governor, Alejandro Garcia Padilla, on Friday.
—Ryan Rainey