McCain Blasts Shelby, Durbin as Senate Preps for Spending Bills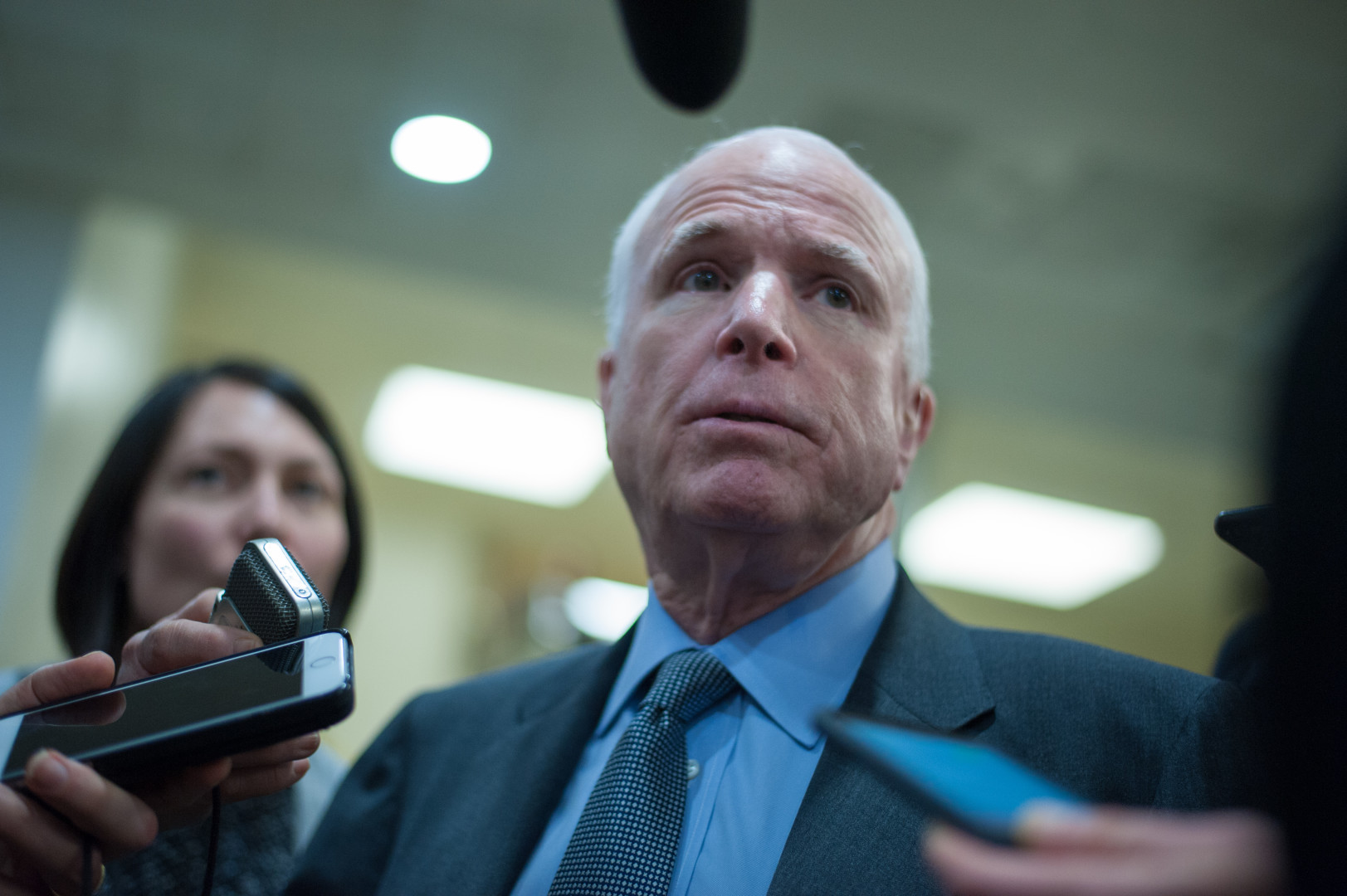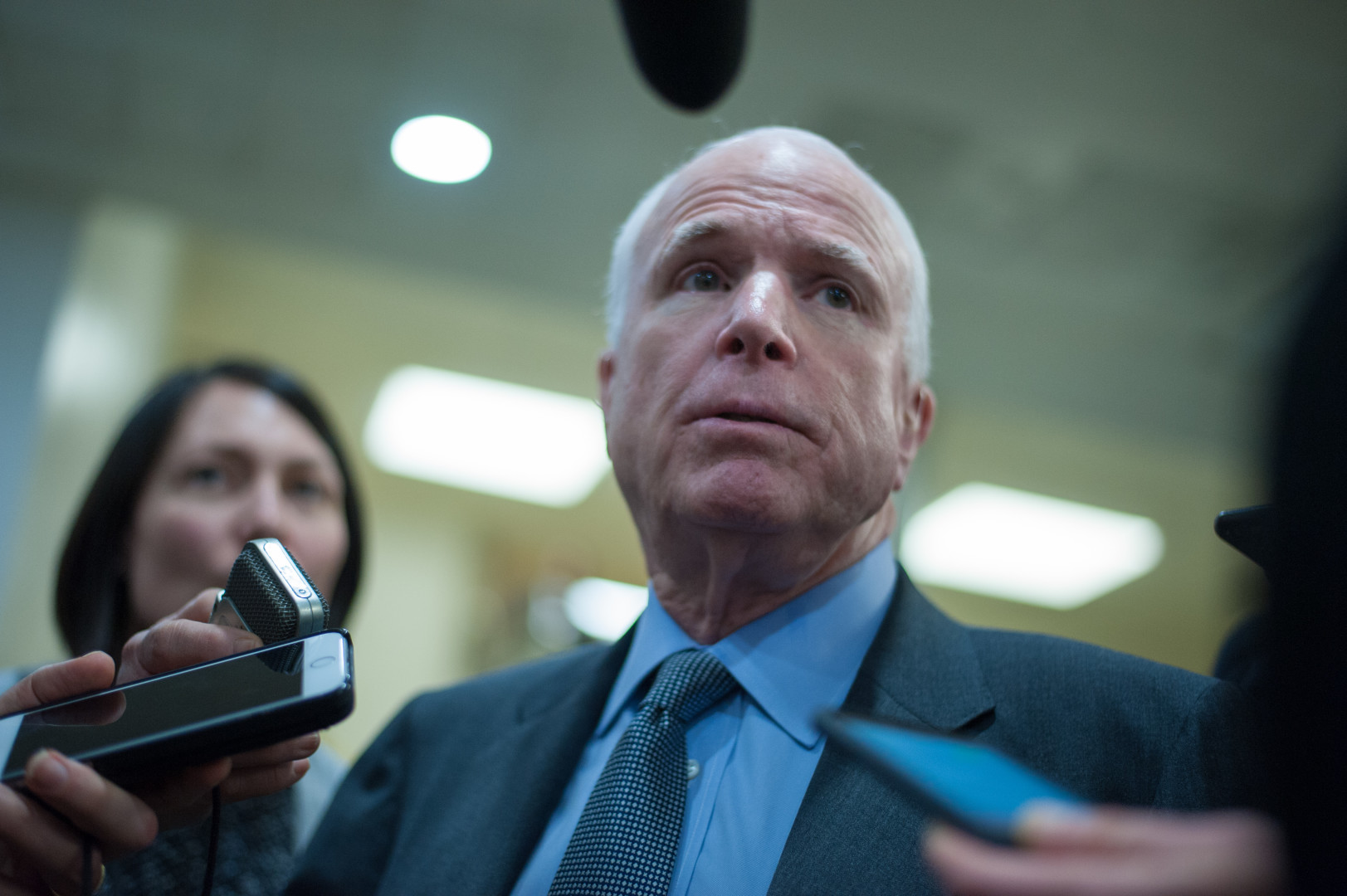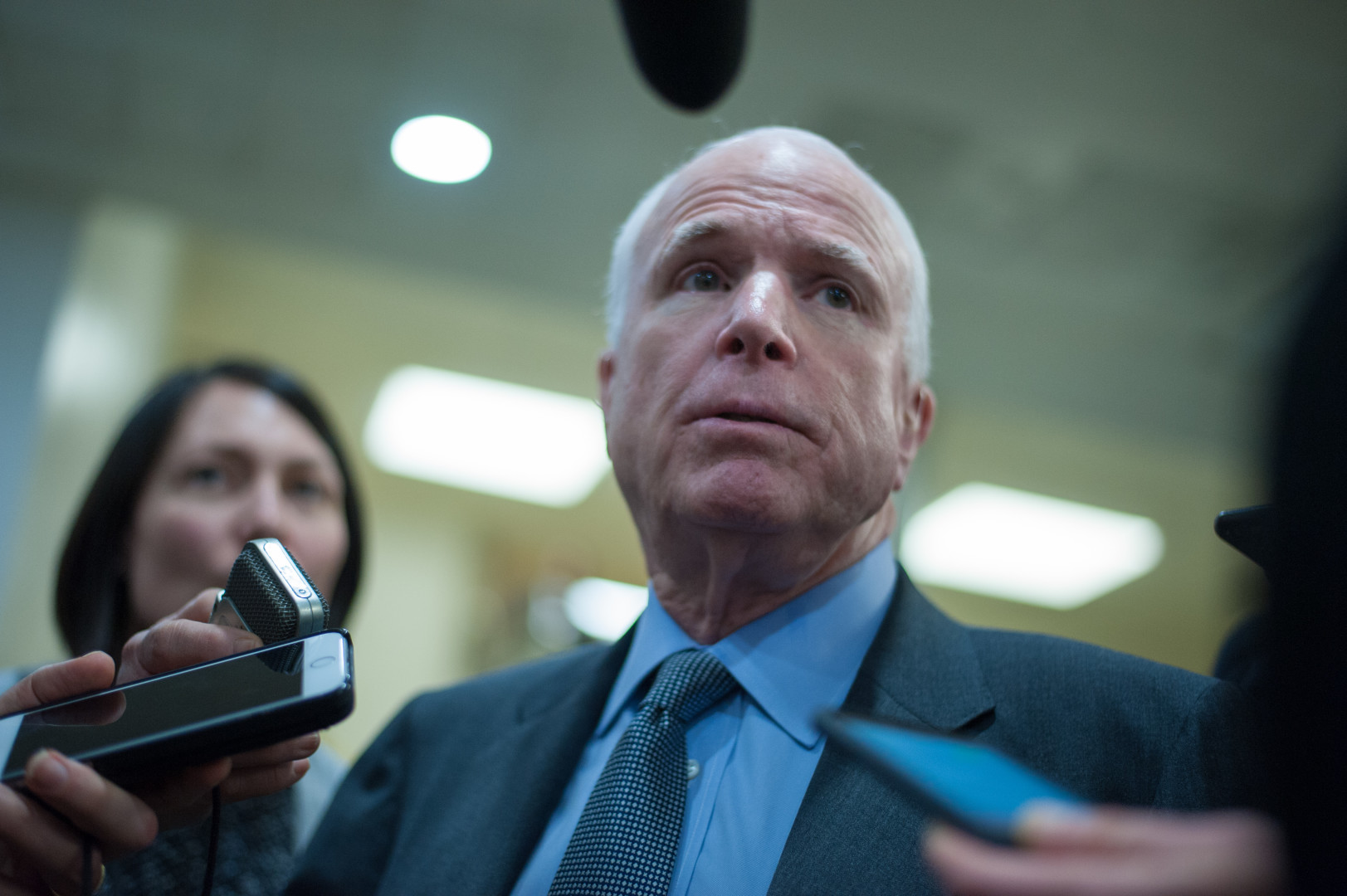 A visibly frustrated Sen. John McCain (R-Ariz.) took to the Senate floor Wednesday to excoriate Senate appropriators for slipping home-state favors into a giant spending bill late last year. He called on the Senate's freshman class to join him in publicly denouncing what he called a "corrupt process."
At issue is a perennial tension between lawmakers who dole out money to federal agencies annually and those who set the policy those agencies are supposed to follow. In the defense world, this dynamic is particularly acute because McCain made bold moves in last year's defense authorization law. His complaints now are directed at provisions in a later spending bill that undid some of those changes.
McCain targeted two colleagues in particular — Senate Banking Committee Chairman Richard Shelby (R-Ala.) and Senate Minority Whip Dick Durbin (D-Ill.), both senior appropriators.
Shelby isn't shy about including policy provisions in spending bills. He unsuccessfully tried to insert an entire banking bill (that he wrote) into a financial services appropriations bill last year, arguing there is no harm in using whatever vehicle is available to pass legislation.
But that wasn't what McCain was talking about. He was upset that defense language that he personally championed was later undone for what he says are parochial reasons. "I'm ashamed and embarrassed as a representative of the people of my state to talk about billions of dollars of unnecessary wasteful spending of their tax dollars. And it happened on the omnibus appropriations bill," McCain said.
Why bring this up now, months after the fact?  In an interview after his speech, McCain said that he is calling on Republican senators to publicly support him in a crusade against earmarks to prevent similar provisions from suddenly appearing in future spending legislation. The Senate is expected to spend several months debating appropriations bills before the political conventions this summer.
McCain had particularly harsh words about Shelby. "I'm not trying to stop [Shelby]. There's no way you're going to get him," McCain said. "I want to get the freshmen and I want to get the majority of the conference to prevent him from doing it. If he wants to operate solo, that's fine. I need to isolate him."
"I can't be more proud of what these freshmen senators have brought to this conference," McCain said on the floor. He added that he is particularly close with those on the Senate Armed Services Committee. "I've asked them to get together and condemn this."
McCain chairs that panel, which is charged with drafting authorizing legislation for the Department of Defense every year.
The distinction between setting policy and giving out money is often blurred, especially within massive, eleventh-hour spending bills known as omnibuses that are typically pieced together behind closed doors. It's not uncommon for funding provisions that were not approved by the relevant authorizing committee to appear in the final product.
That's what happened on the defense portion of the spending bill passed last December. McCain at the time was so furious that he voted against the entire funding package. He said Wednesday that appropriators had ignored the terms of the defense authorization act that he had worked so hard to build bipartisan agreement on.
"After producing a bill with an overwhelming majority vote, 90-some votes with the authorization for all of this to do with our nation's defense, the appropriations committee decides to overrule what we have authorized," McCain said.
As an example, he highlighted a measure in the 2,000-plus page spending bill that lifted a restriction on the Pentagon's use of Russian-made rocket engines. The 2015 defense authorization bill restricted defense contractor United Launch Alliance from purchasing RD-180 engines.
"The people that are buying these rocket engines are based in Alabama and of course headquartered in Chicago, Illinois," McCain said. "[The Armed Services Committee] had hearings on it. We discussed it. We debated it. And so what did they, the appropriators, do? They put a provision into this bill … reversing what we authorizers did."
While McCain did not mention Shelby or Durbin by name on the Senate floor, he confirmed to Morning Consult after his speech they were the members he had in mind.
Aides for Shelby and Durbin said the decision to include the rocket provision in the omnibus bill was about promoting good policy, not bringing money back home.
"What Senator McCain is proposing could cripple America's ability to launch the same national security satellites we use to conduct surveillance of Russia. Both the Secretary of Defense and the Director of National Intelligence warned Congress of this last May. Air Force Secretary Deborah James noted in Chairman McCain's own hearing last week that the additional cost of the proposal to taxpayers would be between $1.5 to $5 billion," Durbin spokesman Ben Marter said in an email.
"This debate is not actually about the role of authorizers versus appropriators," said Shelby's communications director, Torrie Matous, in an email. "Senator Shelby is advocating for the RD-180 to be allowed only until there is a domestic alternative because he is concerned about national security and assured access to space. On the other hand, Senator McCain is advocating for a ban on the RD-180 for vital military launches because he is determined to eliminate competition for his friend Elon Musk of SpaceX."
McCain also noted that $225 million was included in the massive spending bill to build a new navy vessel, which McCain said was only incorporated because it would be constructed in Shelby's home state.
"It's called a joint high-speed vessel, a ship that the Navy did not want," explained McCain, adding that his committee had held hearings on whether to build the vessel and decided against it. "Why? Because frankly, and I use these words without reservation, it's made in Mobile, Alabama. It's blatant. It's blatant."
An aide to Sen. Dan Sullivan (R-Alaska), who sits on McCain's panel, said the first-term senator had spoken with McCain about the issue and "shares his concerns about the process." Aides to the other four freshman Republicans on the Armed Services Committee did not provide a comment in time for publication.
Regardless, the one-time GOP presidential nominee ended his floor speech with a warning that he would remain vigilant during this year's spending negotiations.
"If they try this again, I will do everything in my power – everything in my power – to make sure that it's reversed or that it never happens to start with," McCain said.