Grassley Is a Reluctant Warrior in Supreme Court Fight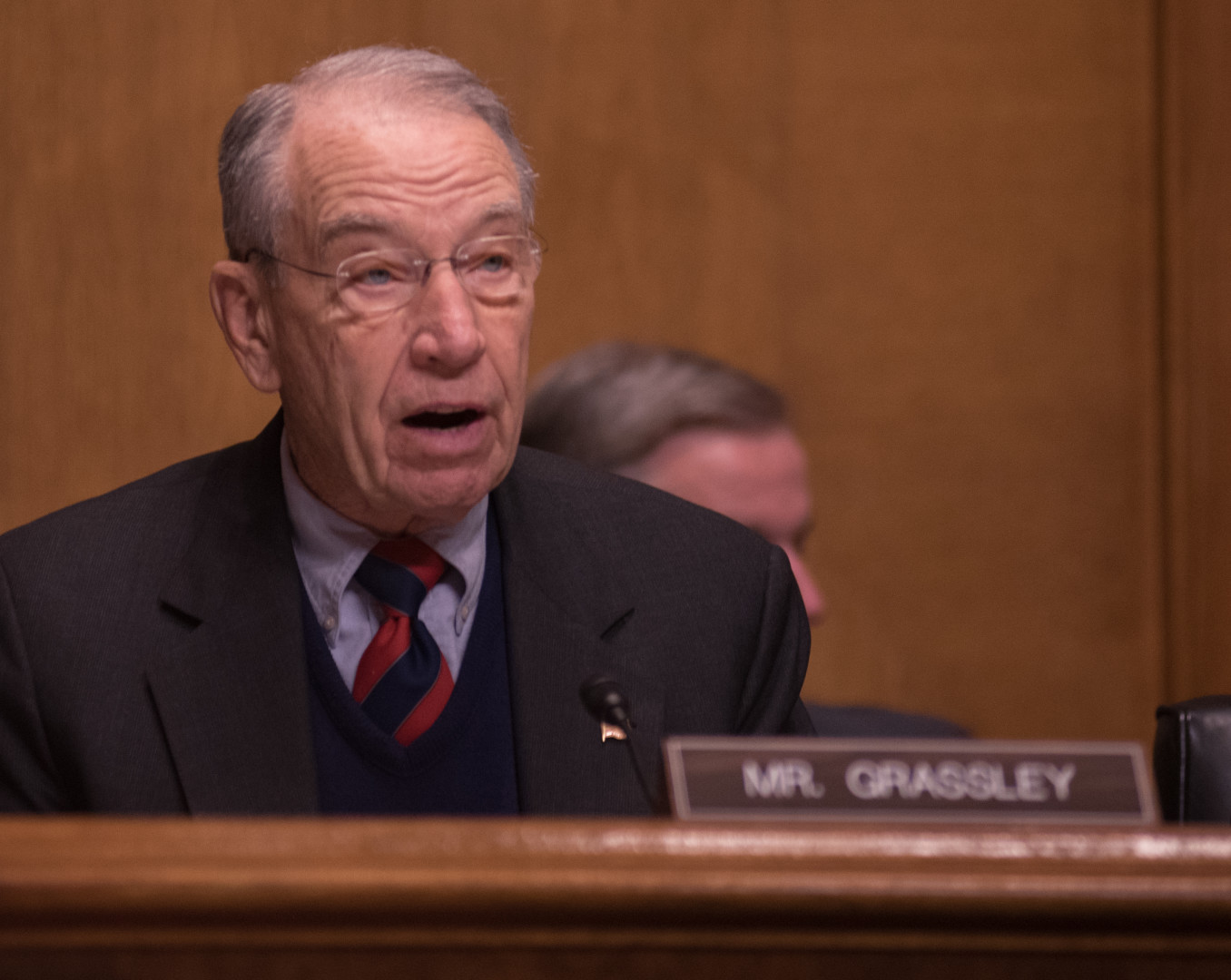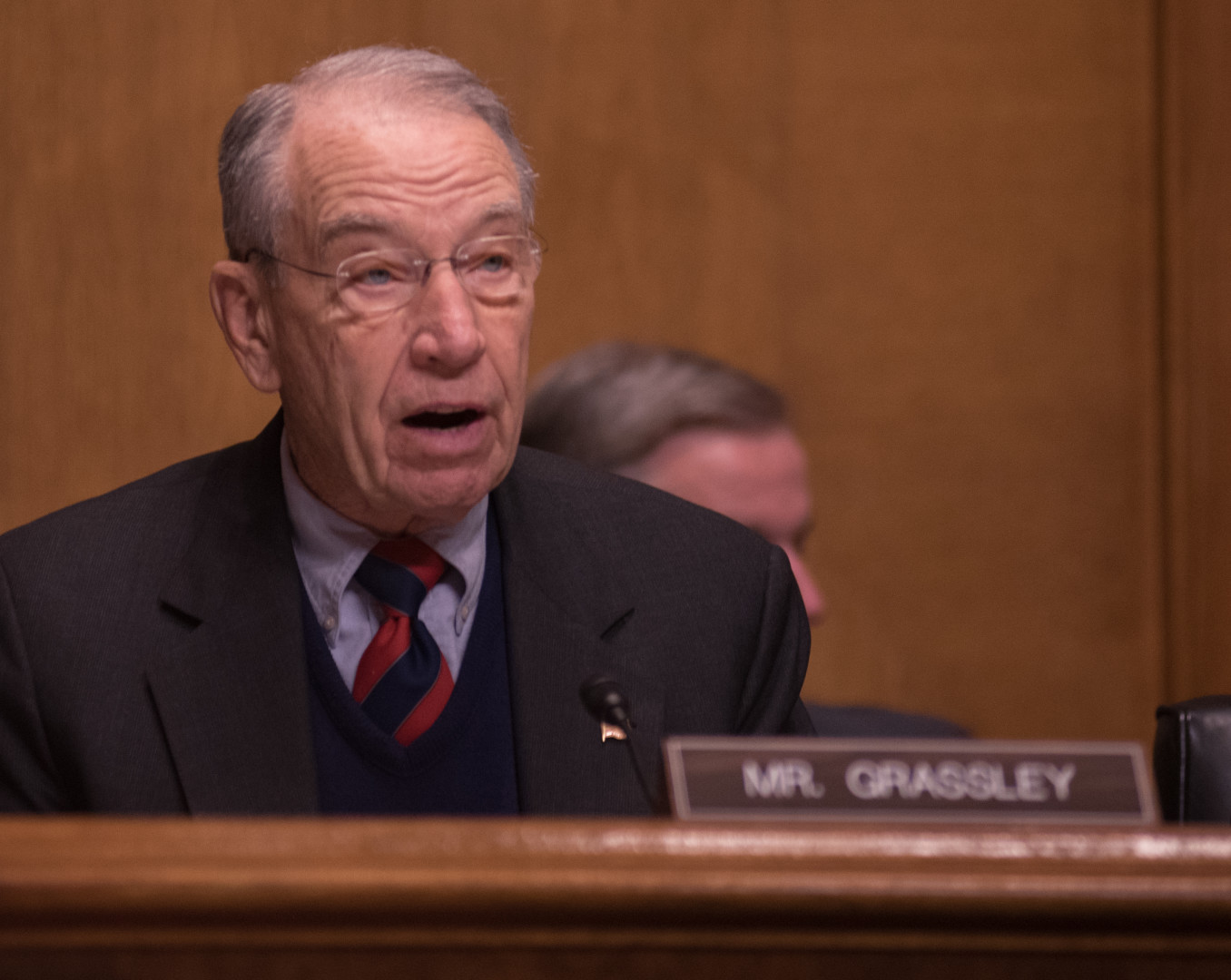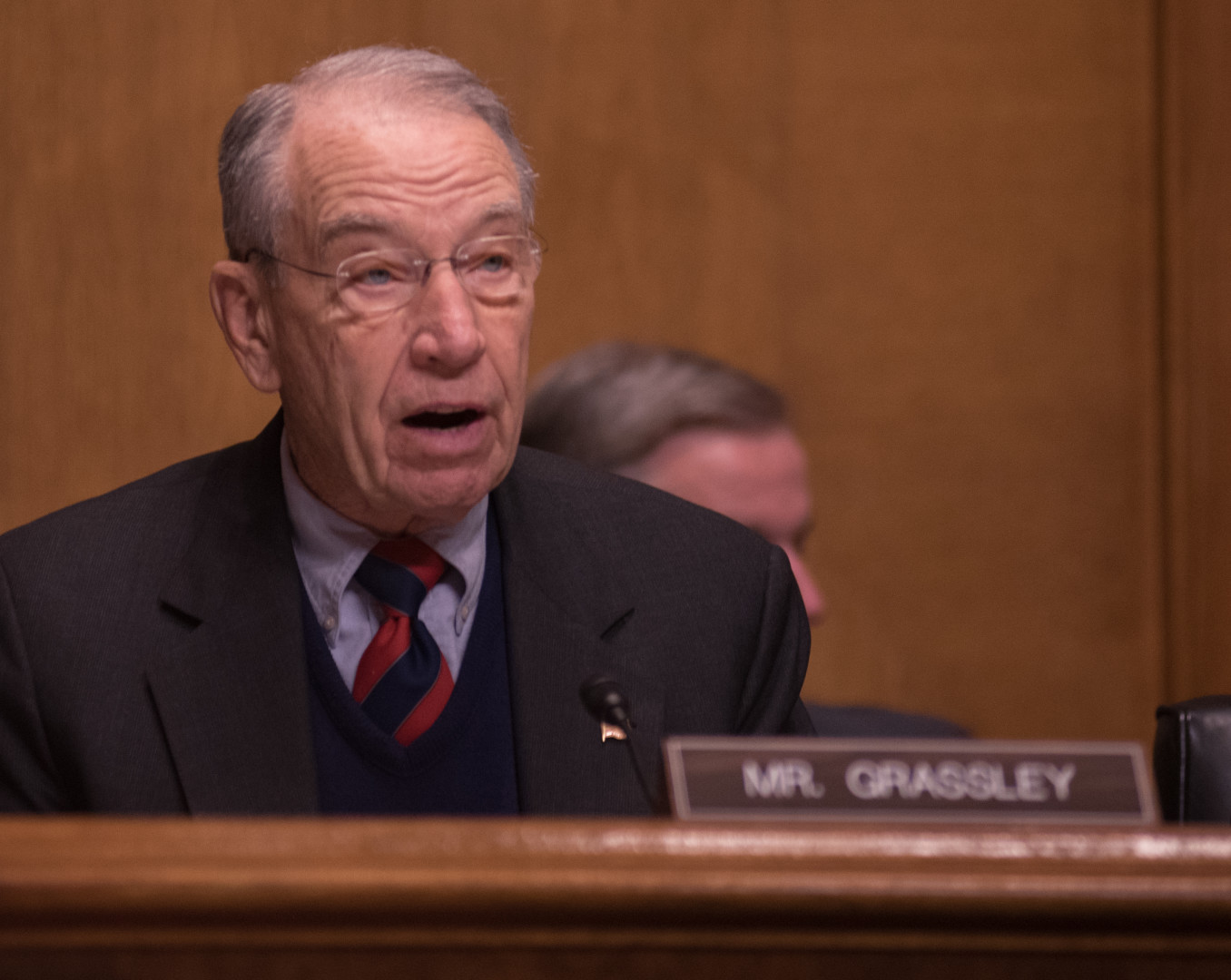 The amiable Sen. Chuck Grassley (R-Iowa) is a reluctant general in the harsh partisan battle to replace the late Justice Antonin Scalia.
At a Senate Judiciary Committee meeting Thursday, the Iowa chairman did not back down from his previous statement that no Obama nominee to the Supreme Court will get a hearing on his watch. He used his opening remarks to both note a slew of GOP justifications for the unprecedented stance and to attack Democratic criticisms of his position.
But before he gaveled the committee into session, Grassley took a somber moment to say he hoped the ensuing partisan debate would not leave viewers at home with the impression that his tenure atop the panel has been defined by such friction.
"I'm saying this not for my members, but for people watching on C-SPAN that often think that everything we do in Washington, D.C., is political or partisan," he said. "I hope people remember that over the last 14 months, this committee has acted in a very bipartisan way."
The meeting itself marked the unusual position that Grassley finds himself in. Because committee members have been so upset about the harsh Supreme Court rhetoric floating through the chamber, he converted a standard business meeting into a talking session about the issue.
Grassley lamented that Democrats seemed to be focusing their attacks about Republicans' Supreme Court position specifically on him. "The minority leader has taken to the floor on a daily basis to attack me in personal terms," he said. "We've seen that kind of thing from him before. It's all about using this process to score political points."
Democratic members of the Judiciary panel, clearly cognizant of Grassley's distress, took pains to assure him that their dispute was not personal.
"I know my good friend from Iowa has said that somehow this effort has been directed at him," said Sen. Patrick Leahy (D-Vt.), the committee's ranking member. "I say it's not really about him or any one of us. It's about the Constitution, which is a lot more important than any one of us."
Sen. Dianne Feinstein (D-Calif.) echoed that sentiment. She said she bears "considerable disappointment" in Grassley's refusal to consider an Obama nominee, but she maintains "great respect" for him and "most" of her colleagues across the aisle.
Her qualification prompted a chuckle from Sen. Lindsey Graham (R-S.C.), who jokingly requested a roll call vote so Feinstein could specify which GOP members she didn't respect.
The bulk of the meeting consisted of now-familiar arguments from each side. Republicans argued that in order to allow American voters to weigh in on selecting the next justice, the nomination battle should be punted until the next administration. They pointed to a 1992 speech from then-Judiciary Committee Chairman Sen. Joe Biden (D-Del.) as evidence that Democrats would feel the same way if the situation were reversed.
Democratic senators, meanwhile, countered that the GOP was denying voter input by pre-emptively ignoring the selection of a man they have twice chosen to be president. They contended that Republicans took Biden's 1992 speech out of context.
The most notable remarks at the committee meeting came from Graham, who has sported some of the most blunt criticisms of his party since he dropped his presidential bid in December. Graham said there is blame to go around when it comes to how the Senate handles nominations.
"The moral high ground is a shaky place to be in the Senate when it comes to judges," he told the committee.
Graham said the Senate's partisan turn regarding nominations started with Democrats, who in 2013 changed the chamber's rules with a rare parliamentary procedure so certain judicial and executive appointments could be confirmed on a simple majority. The Democrats did not change the chamber's rules for considering Supreme Court nominees.
"When you all changed the rules about appellate judges and district court judges to get your way, I thought it was really an abuse of power," Graham said. "What you have done here is you have made the caucuses — the Republican and Democratic caucuses — are now not going to have to reach across the aisle when it comes to appellate judges and district court judges."
As a result, he said, Republicans were taking the next step in an inevitable path that would likely lead to a more ideologically driven judiciary.
"We're setting a precedent here today, Republicans are, that in the last year, at least, of a lame duck eight-year term … you're not going to fill a vacancy of the Supreme Court," he said, adding that Democrats should feel free to hold GOP presidents to the same standard. "That's going to be the new rule."
Nonetheless, he also signaled support for considering a nominee to the high court at the outset of the next administration, even if Democrats keep the White House.
"I'm going to vote for that person if I think they're qualified," he said of a potential liberal Supreme Court candidate. "The president of the United States deserves to pick judges of their philosophy, and that goes with winning the White House."