The Coming Week: House Struggles With Budget, Senate Just Struggles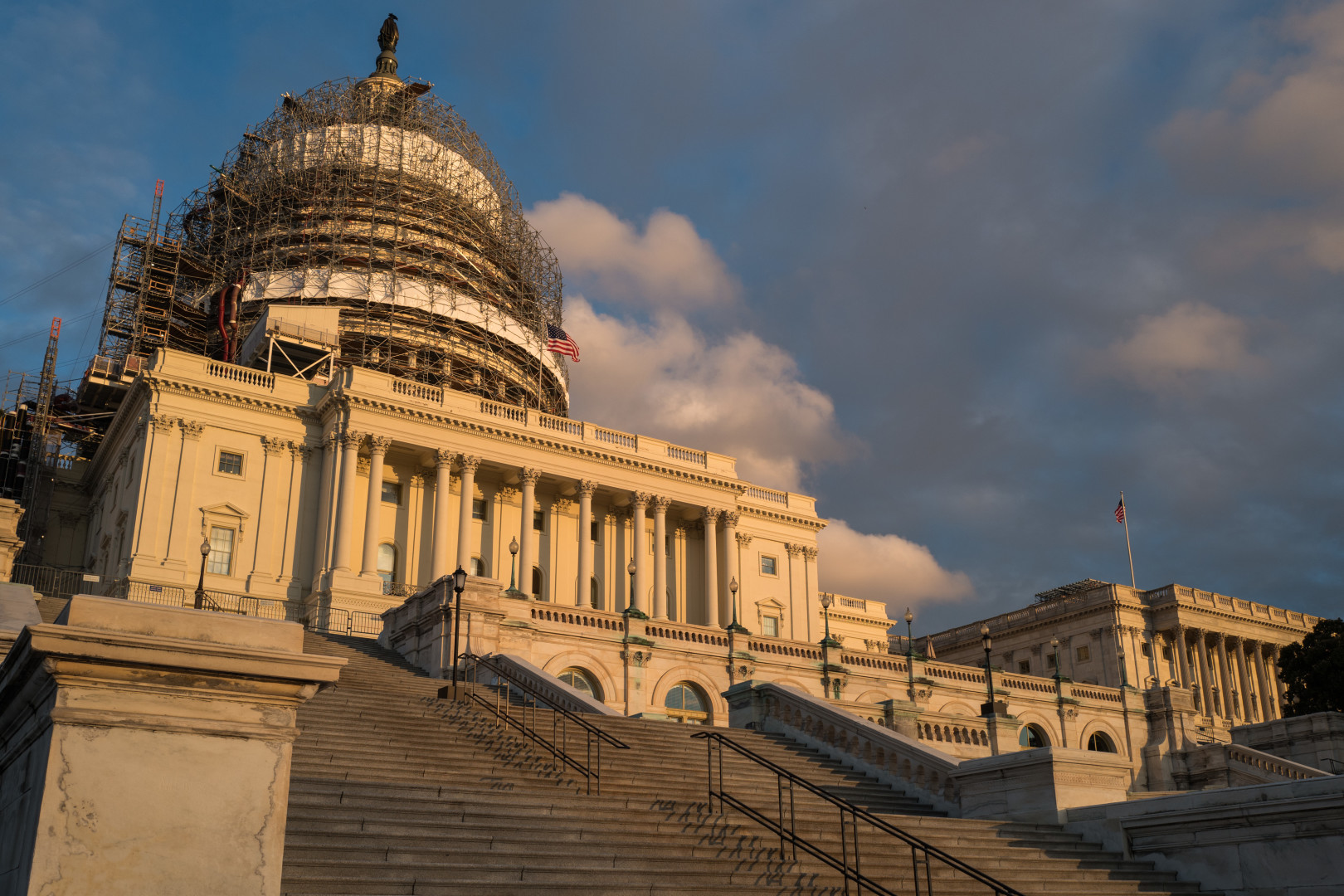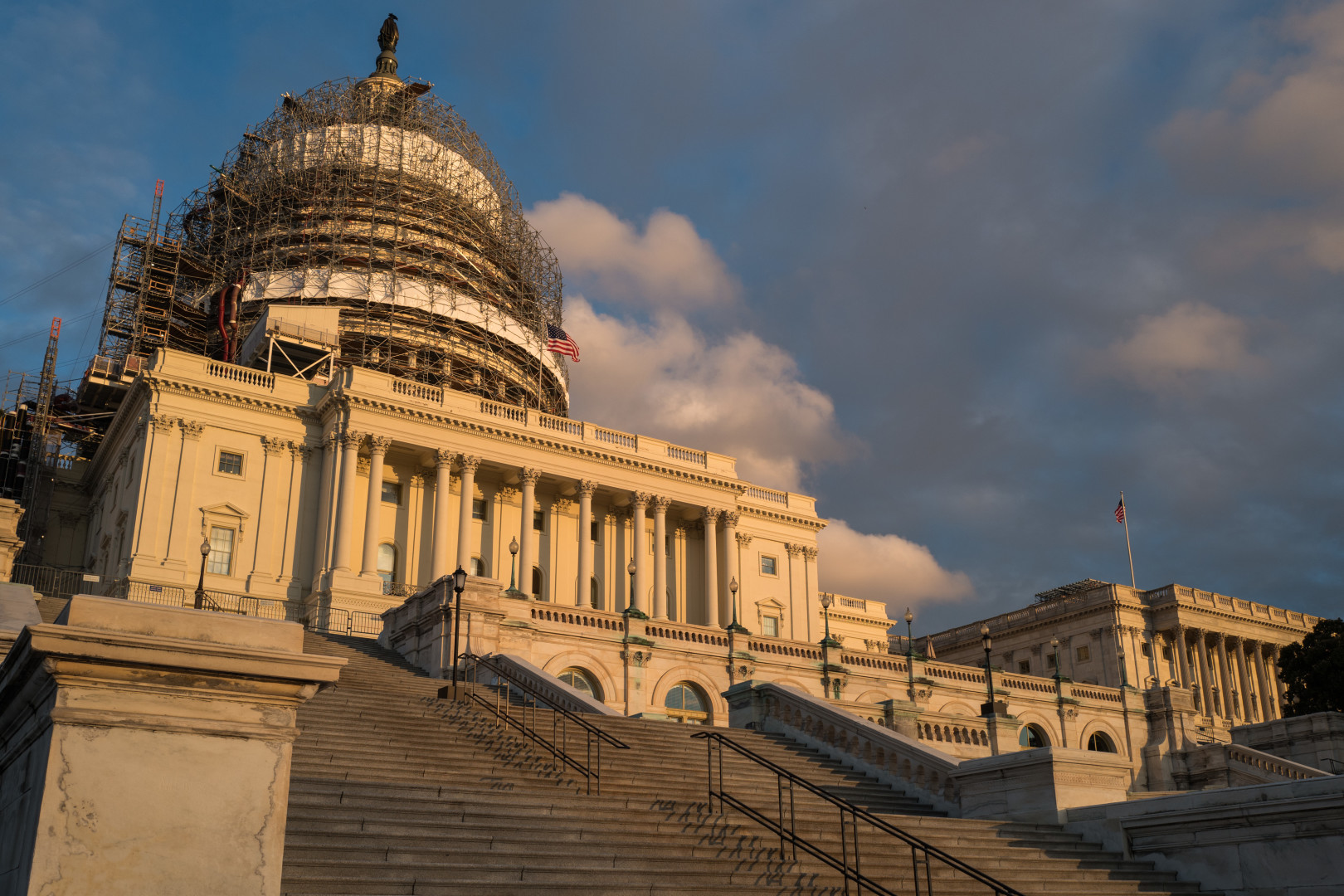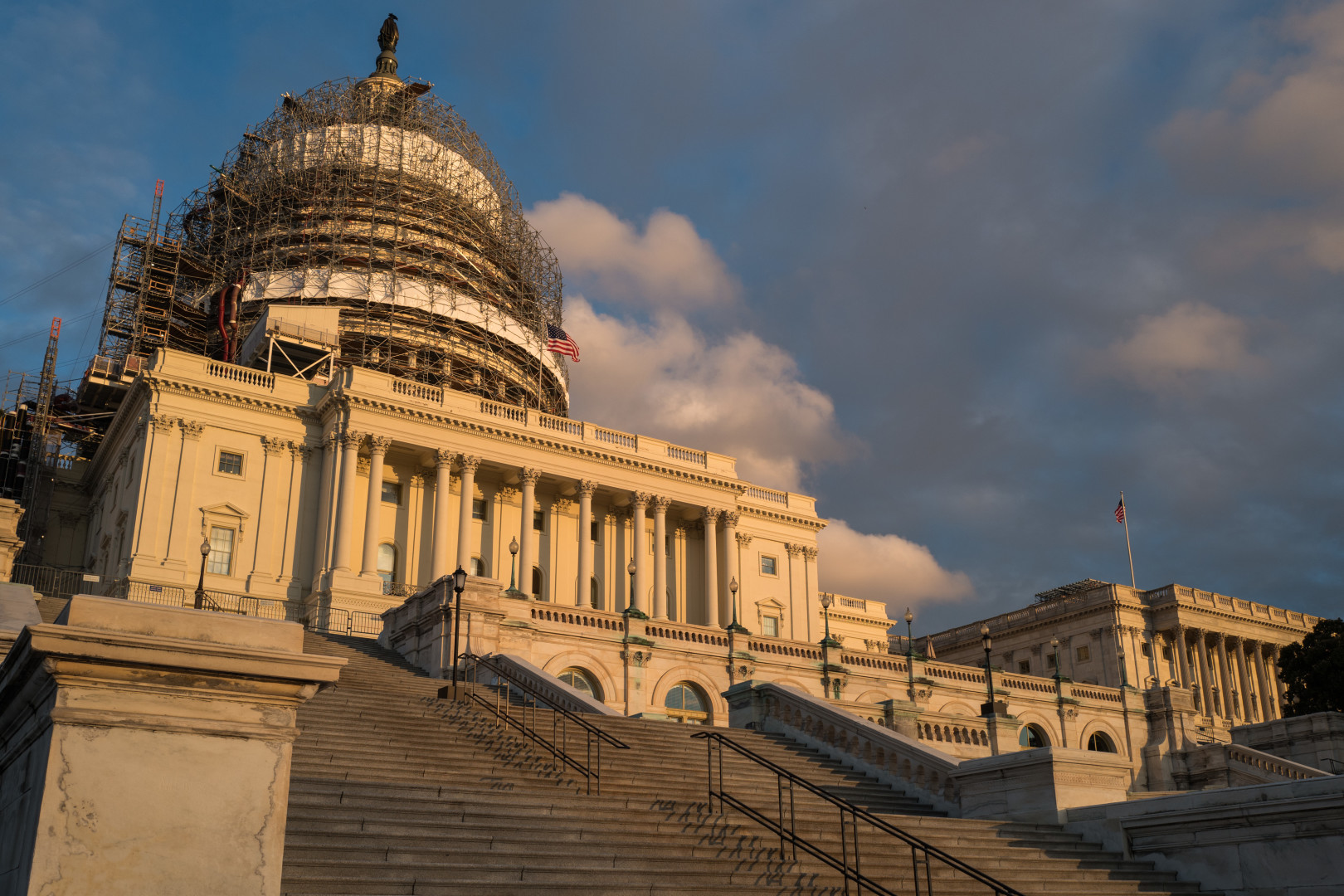 Skip to: Energy, Finance, Health, Tech
As the presidential election begins to take over the politcal arena, lawmakers are trying to take care of as much business as possible before the summer politicking can hobble them. Both chambers of Congress will be in town together for the last time before April. The Senate's two-week spring break will start on March 21. The House's will begin a week after that.
On Monday, the House returns from a one-week recess to confront its ongoing budget woes. So far, House Budget Committee Chairman Tom Price (R-Ga.) has been unable to land on a proposal that can win the backing of 218 House Republicans. Repeated overtures to fiscal conservatives have so far failed to convince them to back spending at the $1.07 trillion level that was established by a two-year budget agreement last fall.
Even the promise of votes on a package of $30 billion in mandatory cuts over two years failed to sway the minds of fiscal hawks, though committee chairmen have been putting together savings proposals nonetheless.
House Ways and Means Chairman Kevin Brady (R-Texas) revealed a mandatory savings package Thursday he said would achieve $16.5 billion over two years and $98 billion over 10 years. The House Energy and Commerce Committee, chaired by Rep. Frank Upton (R-Mich.), will hold a hearing Monday on a proposal to save roughly $25 billion over 10 years, primarily from changes to Medicaid and Obamacare.
The Senate, for it's part, punted on its own budget and signaled it would skip ahead to the appropriations process. That makes it tougher for House budgeters because now they can't count on getting actionable instructions to repeal Obamacare out of a joint budget resolution.
Still, it's too early to write off a House budget entirely. There is a widespread desire among leaders to do a budget. The House has done one every year since Republicans took control of the chamber. And it's possible that changes to the House's rules bring enough fiscal conservatives on board to squeak a budget through even with bloc of GOP 'no' votes.
The Budget Committee could still vote on a budget framework in anticipation of a floor vote in later in the month, even if leaders aren't sure that they have 218 votes on the floor.
Outside the budget, House leaders are planning on spending the week highlighting what they consider to be President Obama's foreign policy failures. In that vein, lawmakers will vote on a resolution from Rep. Jeff Fortenberry (R-Neb.) to declare that the Islamic State terror group has committed war crimes, crimes against humanity and genocide against religious and ethnic minorities. It will also vote on Rep. Chris Smith's (R-N.J.) resolution about Syrian President Bashar al-Assad.
The House is also teeing up a vote on legislation to exempt small internet service providers from the Federal Communication Commission's net neutrality rule.
It's not clear what legislation the Senate will turn to next. Leaders have been trying to bring a wide-ranging energy bill back to the floor after it was pulled from consideration in February. But they are still working through a number of objections on the energy bill and a related measure to provide aid to Flint, Mich.
As such, there are two other bills on tap, according to a senior GOP aide. Both are out of the Senate Agriculture Committee. One would prohibit states from instituting labeling requirements for genetically modified food. The other is intended to improve nutritional education.
The chamber will vote on the nomination of John King Jr. to be the Education secretary Monday evening at 5:30 pm. He is currently the acting secretary.
The House holds its first vote series of the week Monday at 6:30 pm.
ENERGY
Senators face yet another hurdle in moving forward on the wide-ranging energy bill, which has been pending for weeks. Action on the energy bill is dependent on the passage of a separate bill on water infrastructure in Flint. In the most recent development, Sen. Bill Nelson (D-Fla.) has issued his own objection to the Flint bill because it includes a provision by Sen. Bill Cassidy (R-La.) allowing for offshore drilling. Nelson told reporters he's not going to budge on that measure.
"I support the energy bill, obviously," he said. "I support the other provisions in it, but this is a no negotiation part for me, of what I've been doing for 40 years."
Sen. Rob Portman (R-Ohio) optimistically told a Young Conservatives for Energy Reform on Thursday that he expects the energy bill to pass soon.
The House Committee on Oversight and Government Reform will hold two hearings on Flint. On Tuesday, the committee will hear testimony from Darnell Earley, the former state-appointed emergency manager for Flint, and Susan Hedman, the former regional administrator for the Environmental Protection Agency.
On Thursday, Rick Snyder, Michigan's Republican governor, and Environmental Protection Agency Administrator Gina McCarthy will testify.
The Oversight Committee will also hold a hearing on Wednesday on the Renewable Fuel Standard.
The House Appropriations Committee will hold a handful of hearings on agency budgets, including the National Park Service, the Federal Emergency Management Agency, the U.S. Fish and Wildlife Service, the Agriculture Department's rural development program and the Energy Department's environmental management program.
The Senate Energy and Natural Resources Committee's National Parks Subcommittee will hold a hearing on Thursday on 20 bills relating to national parks. One bill by Sen. John McCain (R-Ariz.) would establish the "21st Century Conservation Service Corps" to enlist "youth and veterans" to preserve land on national parks. Two other bills would allow for a National Liberty Memorial and a National Emergency Medical Services Memorial in Washington, D.C.
On Wednesday, the Senate Environment and Public Works Committee will hold a hearing on the 2016 Water Resources Development Act. And the Senate Appropriations Subcommittee on Energy and Water Development will hold a hearing on the budget proposal for the National Nuclear Security Administration.
—Jack Fitzpatrick
TECH
The House Rules Committee will hold a meeting Monday to set debate parameters for a bill to permanently exempt small internet service providers from transparency requirements that came with the FCC's net neutrality rules.
After some controversy about the scope of the bill, the legislation passed the full House Energy and Commerce Committee by a voice vote on February 25. The FCC currently exempts internet service providers with no more than 100,000 subscribers. The bill adjusts the exemption to any provider with fewer than 250,000 subscribers and would make that exemption a permanent part of law.
On Tuesday, the House Energy and Commerce Committee will vote on a bill that would prohibit the FCC from regulating the rates charged for internet access. FCC Chairman Tom Wheeler has already said he has no intention of regulating prices based on the net neutrality rules, but Republicans on the committee aren't convinced. Democrats have voiced concerns that the bill could "eviscerate the FCC's authority to protect consumers."
Later on Tuesday, Wheeler and his Republican colleague Commissioner Ajit Pai will testify before the House Appropriations Committee to discuss the FCC's budget.
On Wednesday, the Senate Commerce Committee is scheduled to vote on an FCC reauthorization bill from the committee's chairman, Sen. John Thune (R-S.D.). The FCC has not received formal reauthorization since 1990, and Thune hopes to restart a routine reauthorization process.
A much-anticipated encryption bill from Senate Intelligence Committee Chairman Sen. Richard Burr (R-N.C.) and his vice chair, Sen. Dianne Feinstein (D-Calif.), could be unveiled in the coming week, according to The Hill.
—Amir Nasr
HEALTH
On Monday, the House Energy and Commerce Committee will kick off what is likely to be a weeklong conversation about a House Republican budget framework, which functions as a political document for the party.
The committee will vote on a bill that is intended to save $25 billion by overhauling health entitlement programs. The bill proposes getting rid of enhanced Medicaid payments for prisoners, changing a Medicaid provider tax, eliminating the Obamacare enhanced match rate for the Children's Health Insurance Program, eliminating Obamacare's Prevention and Public Health Fund, and ending Medicaid for lottery jackpot winners.
The Ways and Means Health Subcommittee will hold a hearing on Medicare on Wednesday, which will signal how far the Republicans could go in talks about rejiggering the entitlement program. Ryan proposed massive changes to Medicare in 2010, which raised a chorus of protest from Democrats and prompted seniors groups to mount significant opposition to some Republicans in the next election.
The House Judiciary Committee's Task Force on Executive Overreach on Tuesday will hold a hearing examining health care and immigration issues. The House Appropriations Committee will hold a subcommittee hearing on the National Institutes of Health, with Director Francis Collins testifying.
In the Senate, the Health, Education, Labor and Pensions Committee will vote Wednesday on a broad mental health bill and a handful of smaller substance abuse bills. The draft discussion of the legislation was released last week. The committee has been able to move forward on a bipartisan bill, but other mental health measures in the Judiciary and Finance committees will likely cause partisan fireworks if the issue ever reaches the Senate floor.
On Thursday, the Finance Committee will hold a hearing on healthcare.gov to review its operations and enrollment. Officials from the Government Accountability Office and the Department of Health and Human Services will testify.
The Energy and Commerce Committee will also hold a health subcommittee hearing on Thursday examining the final "doc fix" — the Medicare Access and Chip Reauthorization Act of 2015 — one year after its passage. The committee will also hold its first roundtable review of concussions on Monday in the oversight and investigations subcommittee.
—Caitlin Owens
FINANCE
A House Financial Services subcommittee will hear testimony on Wednesday about how the Federal Deposit Insurance Corp. oversees financial institutions that offer a type of short-term loan backed by expected income tax refunds. Consumer groups have criticized financial institutions that offer tax refund loans. The Boston-based National Consumer Law Center, for example, has called the product an "extremely high-cost" loan targeted at low- and middle-income consumers.
Also on Wednesday, Consumer Financial Protection Bureau Director Richard Cordray will testify before the committee. Chairman Jeb Hensarling (R-Texas) is expected to grill him. "The CFPB has unbridled, discretionary power," he said when announcing the hearing.
The Senate Banking Committee will hold a hearing on two nominees to the Securities and Exchange Commission on Tuesday. Lisa Fairfax and Hester Maria Peirce — both nominated to the SEC last fall by President Obama — will appear before the panel alongside Matthew Rhett Jeppson, Obama's appointee to be director of the U.S. Mint.
—Ryan Rainey
Correction
A previous version of this article misstated when the Senate Banking Committee will hold a hearing for nominees. The hearing is scheduled for Tuesday.