Photo of the Day: Left Shark Takes a Stand on Payday Loans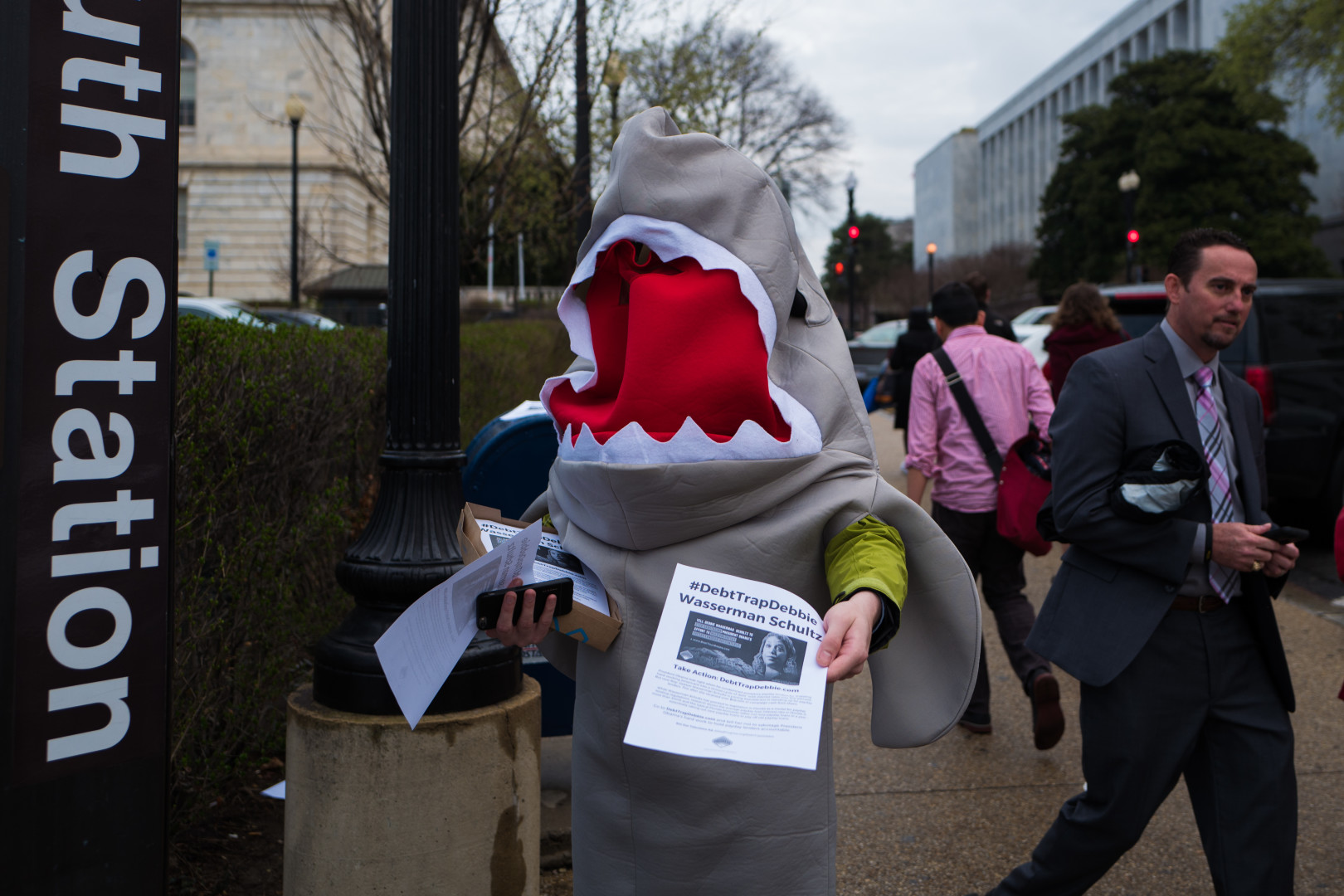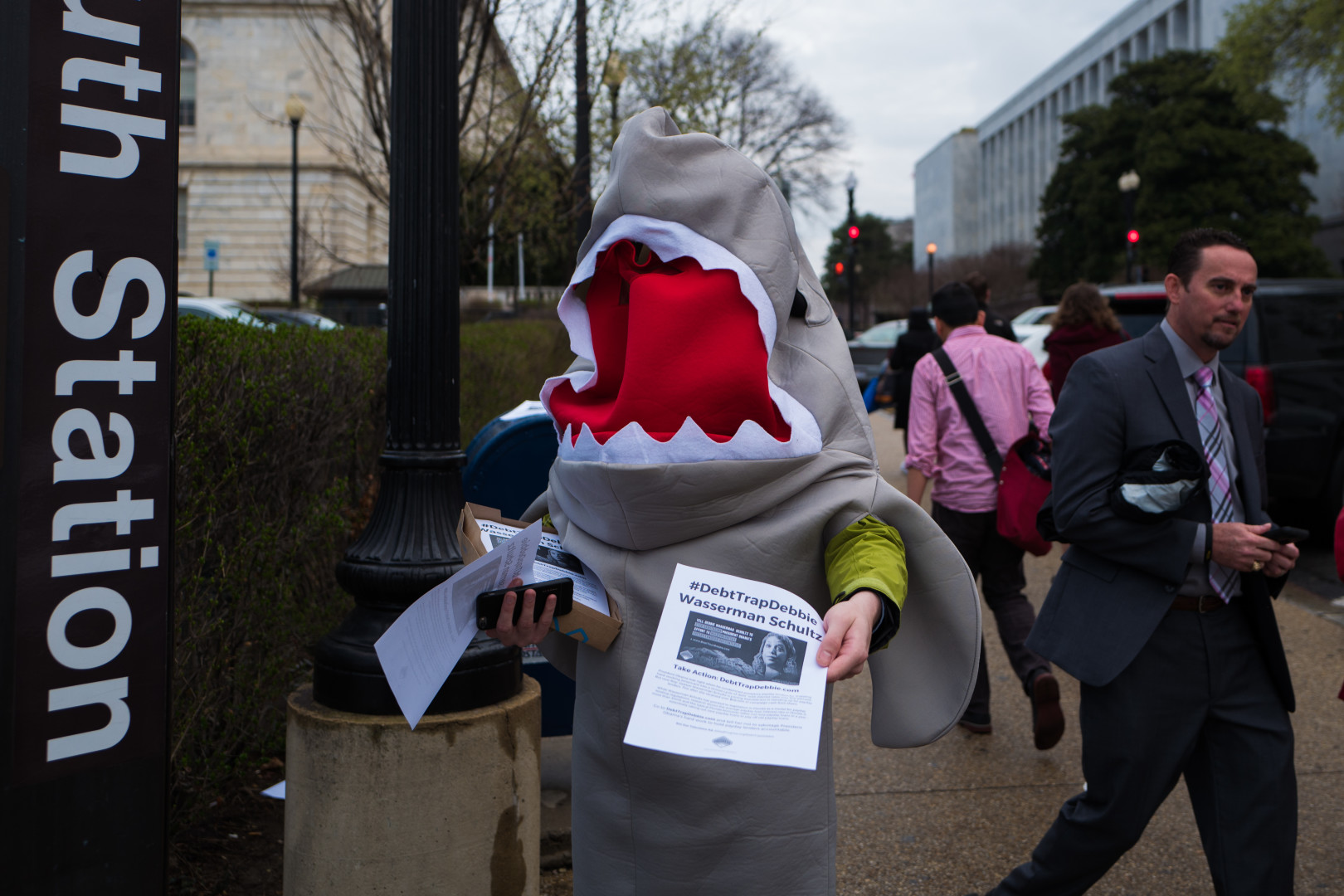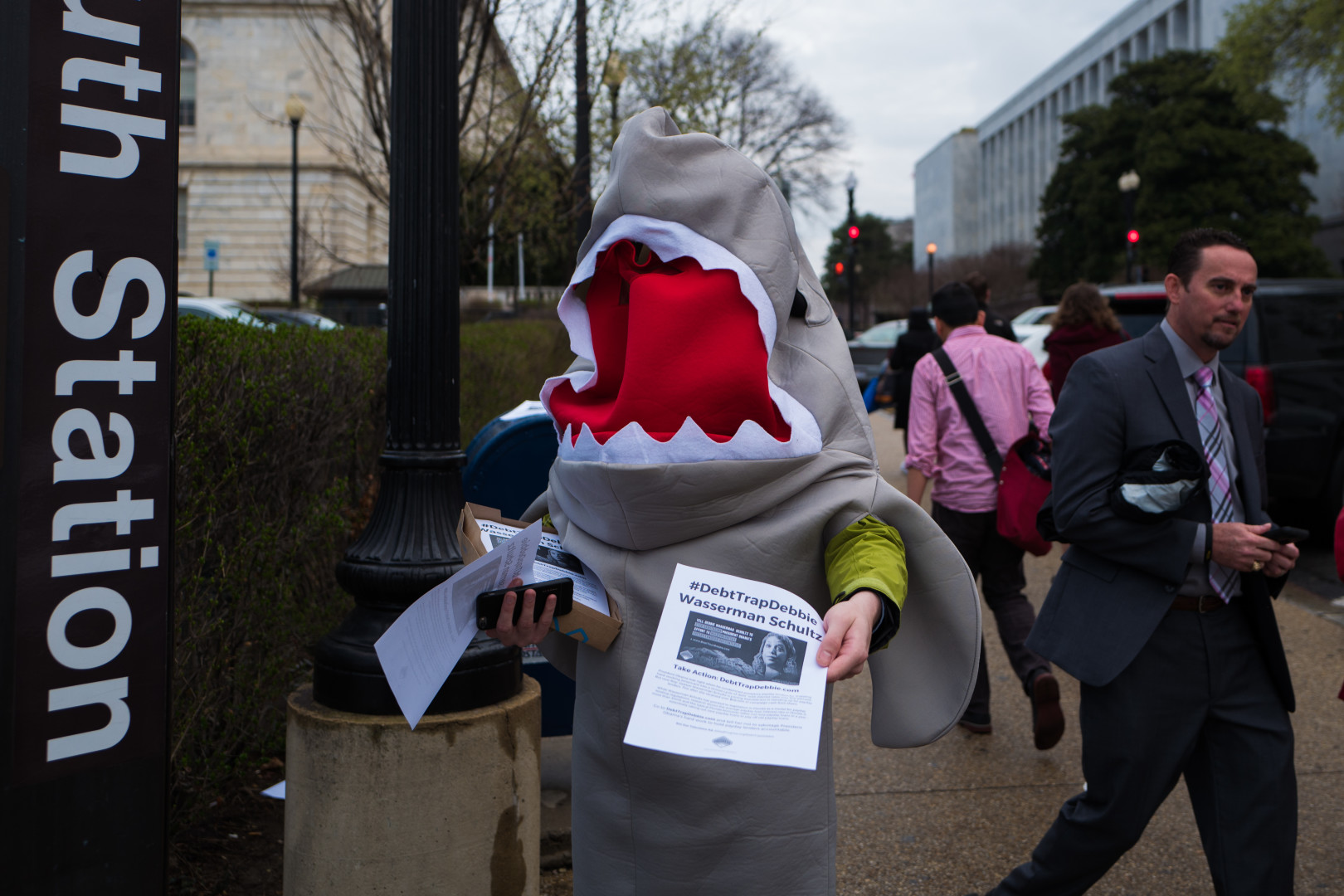 Congressional Democrats can't be loving this.
A man dressed in a shark costume passes out flyers attacking Rep. Debbie Wasserman Schultz (D-Fla.) for her support of payday lenders. The flyers were sponsored by Allied Progress, a left-leaning advocacy group.
Asked about his suit, the shark responded: "It's comfortable."