GOP Edges Toward Contested Convention; Clinton Locks In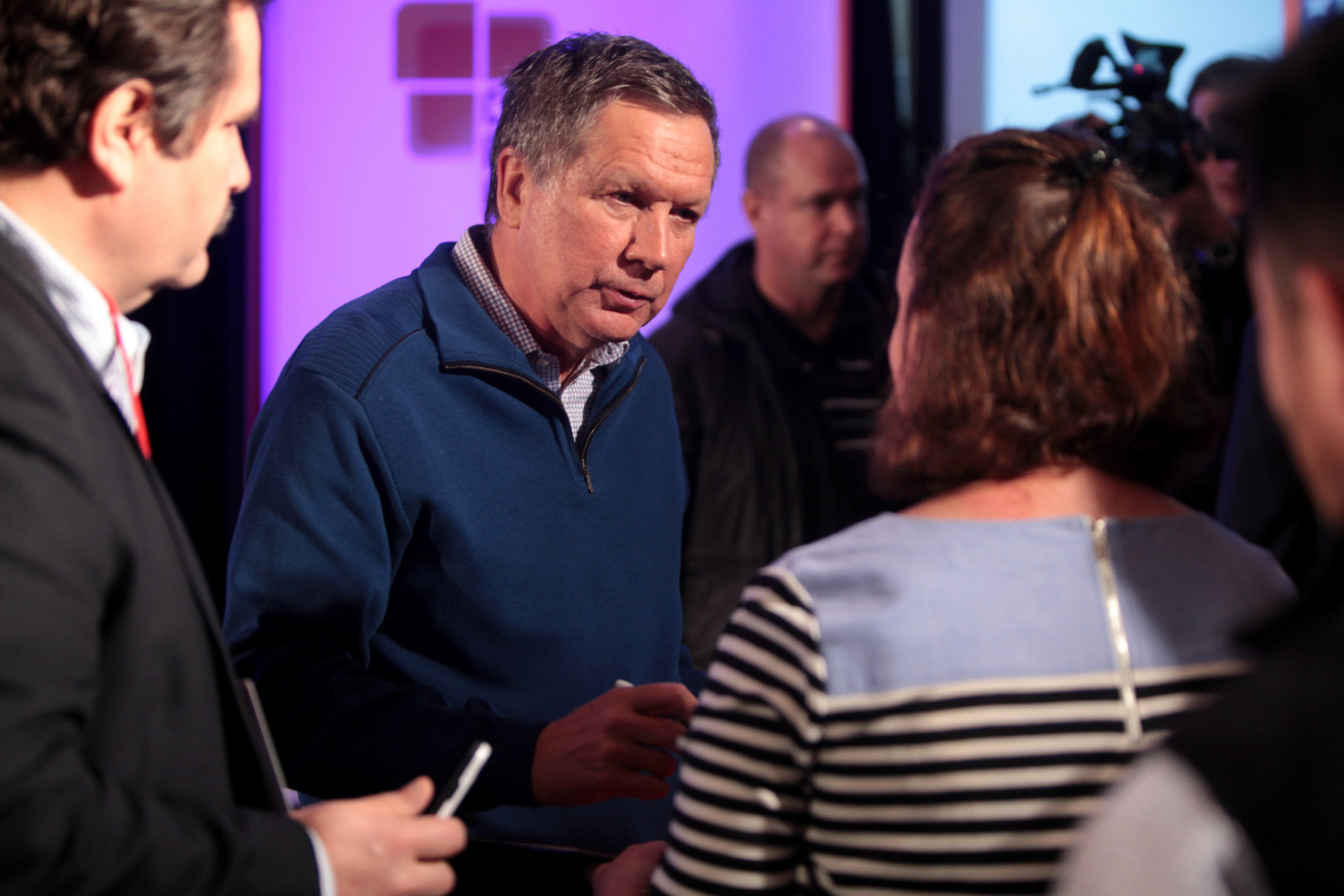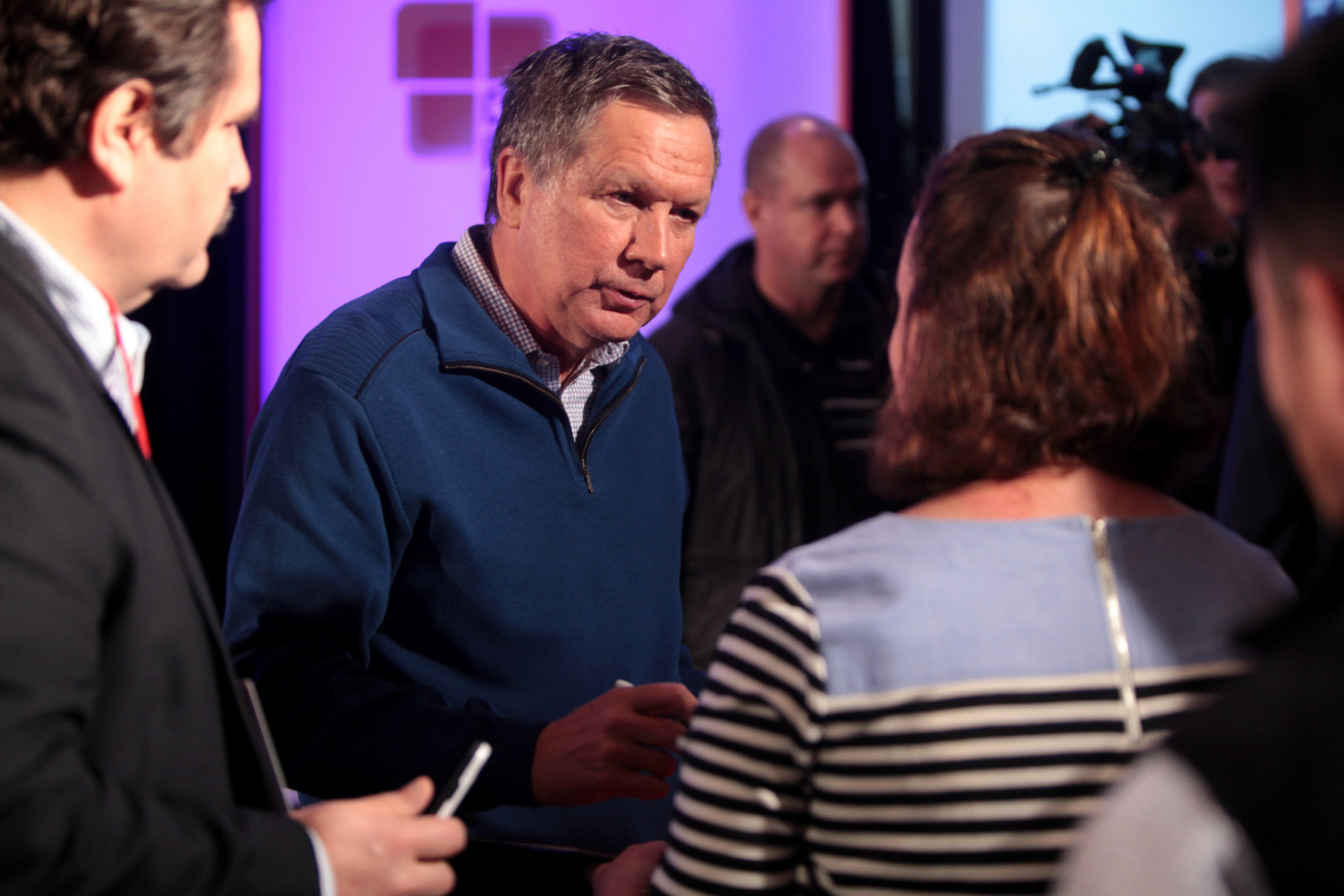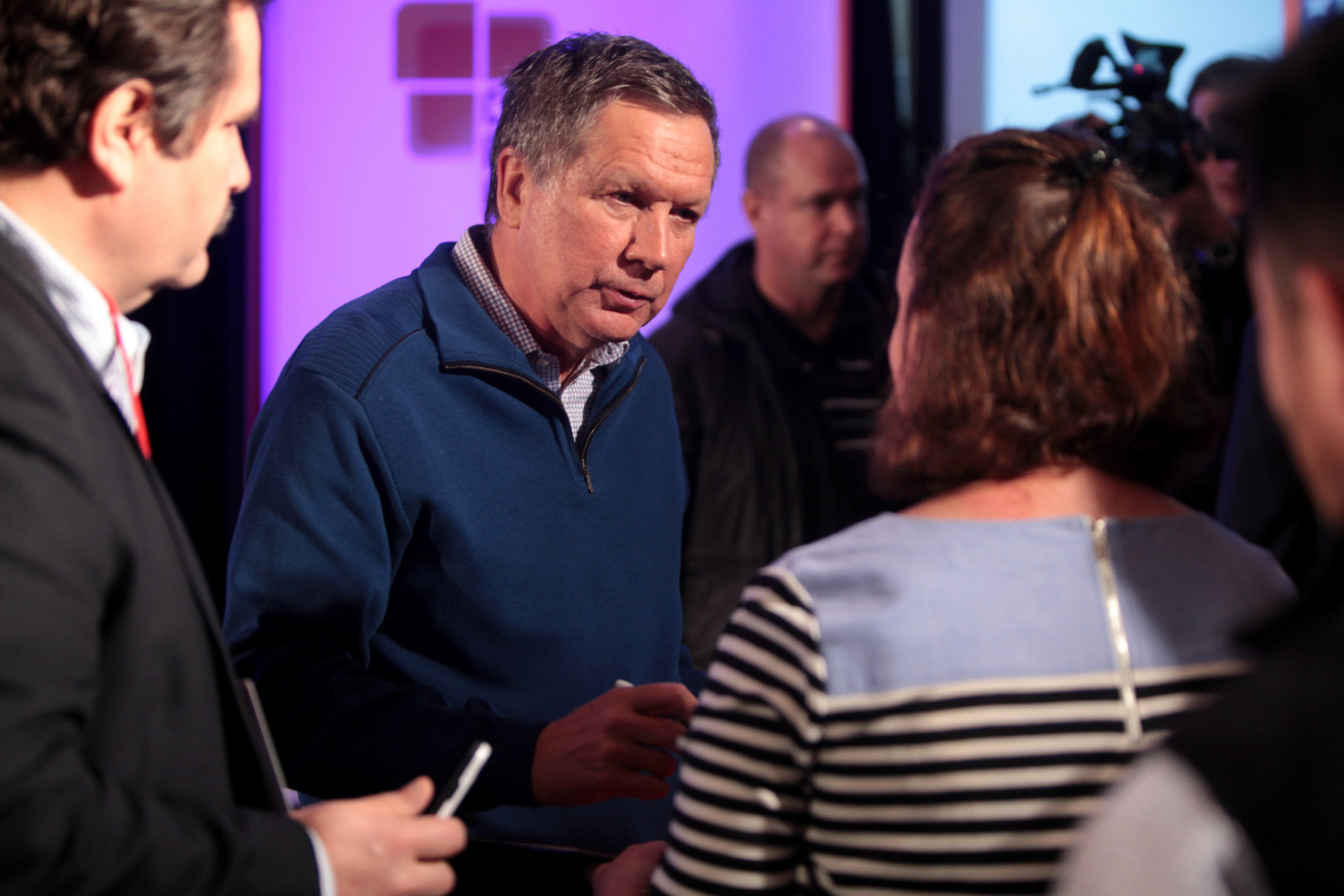 Republican primary voters all but guaranteed their party will hold the first truly contested political convention in more than a generation Tuesday night, as real estate mogul Donald Trump secured significant but not decisive victories across key states.
At the same time, Democratic front-runner Hillary Clinton expanded her delegate lead over Sen. Bernie Sanders (I-Vt.), hastening her path to her party's presidential nomination and, tellingly, beginning her pivot toward a likely general election matchup with Trump.
As of 11 p.m. Eastern, Trump had expanded his delegate lead by winning Florida, a state that awards its delegates on a winner-take-all basis; Illinois, where he won at least a third of the state's 69 delegates and likely many more; and the Northern Mariana Islands, where he had secured all nine delegates. Trump narrowly won North Carolina's primary, too, where he took 27 delegates, compared with 24 for Sen. Ted Cruz (R-Texas).
But Trump's faces a tremendous hurdle to the 1,237 delegates necessary to win the Republican presidential nomination outright after Ohio Gov. John Kasich won his home state and the 66 delegates that come along with it. (Kasich's win was fueled by big margins among voters in and around Ohio's major cities, Cincinnati, Cleveland and Columbus. Trump did best in coal country counties such as Trumbull, Harrison, Monroe and Jackson, along the borders with West Virginia and Kentucky.)
Early results showed Trump with at least 619 delegates, one more than half the 1,237 needed to secure the Republican presidential nomination. That number will grow as more results come in; at least 106 delegates have yet to be awarded as votes remain to be counted on Tuesday.
Trump's lead — of at least 225 delegates over Cruz according to early results — demonstrates both his grip on the Republican field and the challenges he still faces ahead of July's convention in Cleveland. Preliminary results on Tuesday mean 1,316 of the 2,457 total delegates to the Republican National Convention have been allocated. Trump would need to win at least 54 percent of the remaining 1,141 delegates yet to be allocated in order to secure a convention majority.
The Republican field winnowed further on Tuesday, as Florida Sen. Marco Rubio dropped his presidential bid almost as soon as his home state's polls closed. Rubio became the third Republican in the last 80 years to win a presidential nominating contest while losing his own home state, along with George H.W. Bush in 1980 and Pat Robertson in 1988, according to an analysis by University of Minnesota professor Eric Ostermeier.
Cruz, who wins a disproportionate number of very conservative voters, and Kasich, who performs best among moderates and liberals, maintained they would stay in the race to the next contests, in Arizona and Utah, and beyond.
They hinted, too, that they plan to contest the convention in Cleveland: Kasich's campaign announced it would rely on Republican stalwarts Charlie Black, the well-known lobbyist; former Rep. Vin Weber, a veteran campaign strategist; and Tennessee Republican Tom Ingram, a long-time aide to Sen. Lamar Alexander, to craft their strategy ahead of the convention. Cruz's campaign remains on the ground in key states such as Iowa, where the actual delegate selection process continues for weeks and months after the polls close.
Kasich, with only about 136 delegates to his name, remains a distant third in the run toward Cleveland. Cruz on Tuesday made the case that his is the only campaign with a legitimate shot at beating Trump.
"Starting tomorrow morning, every Republican has a clear choice. Only two campaigns have a plausible path to the nomination: Ours and Donald Trump's," Cruz told supporters at a victory rally in Houston.
But in reality, the two rivals for non-Trump votes are living something of a symbiotic relationship. The longer they remain in the race, and the longer the Republican electorate remains divided, the more likely Trump is denied an outright majority in Cleveland.
On the Democratic side, Clinton posted strong wins over Sanders in Florida, North Carolina and Ohio. In all three states, preliminary results showed Clinton would take about twice as many delegates as Sanders, guaranteeing she would grow her advantage among pledged delegates.
Illinois, where Clinton led by a small margin with 75 percent of the vote in, and Missouri, where Sanders led narrowly with 84 percent of the vote reporting, remained too close to call. But Democratic Party rules virtually ensure both states will divide their delegates narrowly, regardless of whether Sanders or Clinton ultimately carries the state.
The results of Tuesday's election mean Clinton holds a lead of at least 343 pledged delegates to the Democratic national convention, a wider margin, her campaign is fond of pointing out, than then-Sen. Barack Obama ever enjoyed in 2008. Another 467 party leaders and elected officials who have the right to vote at the convention — better known as super delegates — back Clinton, giving her a total of 1,488 delegates, giving her 62 percent of the votes required to win the Democratic nomination.
Including super delegates, known in DNC parlance as PLEOs, Clinton would need just under 35 percent of the 2,573 remaining pledged and super delegates who will attend the Democratic National Convention. Sanders, who has the support of at least 678 pledged delegates and 26 party leaders, would need to win 65 percent of the available delegates remaining in order to win the Democratic nomination.
Clinton and her top advisors stopped short of declaring victory on Tuesday, but the candidate asked supporters to acknowledge Sanders' efforts, before turning her fire on Trump, her likely general election opponent. It was as clear a sign Clinton has ever given that her campaign believes the threat from the Vermont independent has passed.
Sanders, appearing at a rally of supporters in Arizona on Tuesday night, barely acknowledged the fact that voters had voted in five key states on Tuesday night. Instead, he said, his campaign would fight on in the weeks and months ahead.
But after Clinton's big wins in at least three states late Tuesday, her position in the Democratic field increasingly makes Sanders' bid look quixotic, at best.