GOP Senators Hold the Line, Despite Respect for Supreme Court Nominee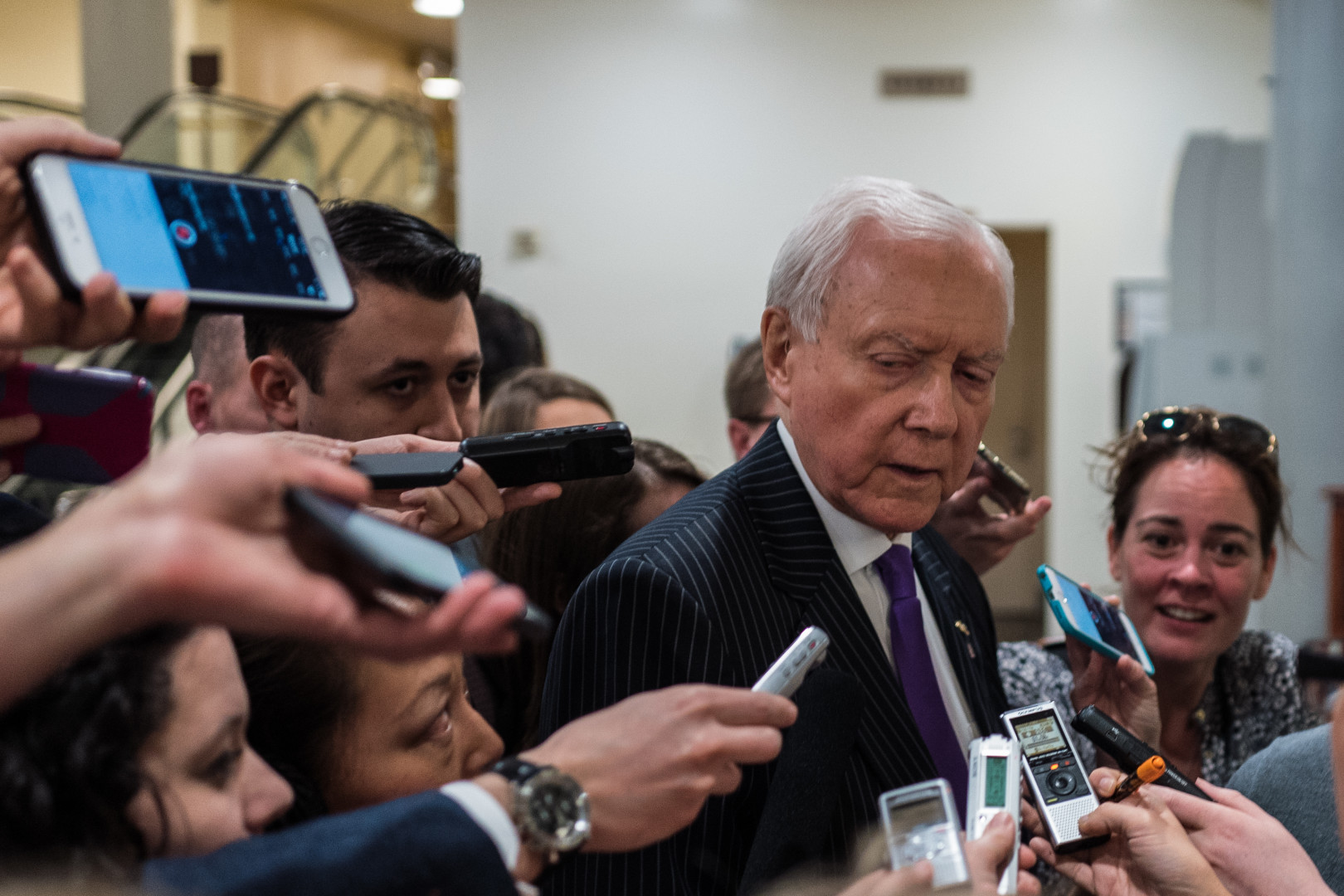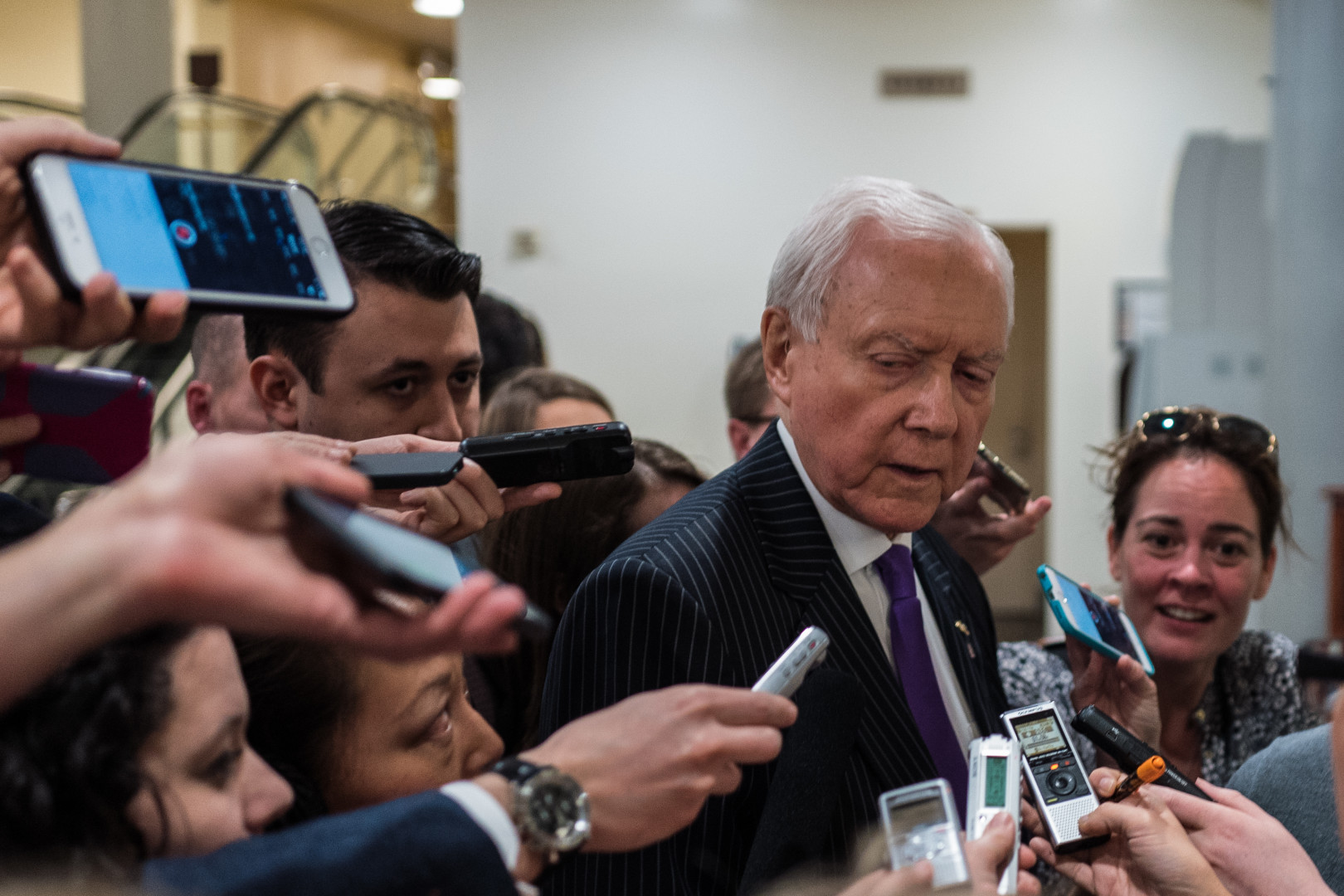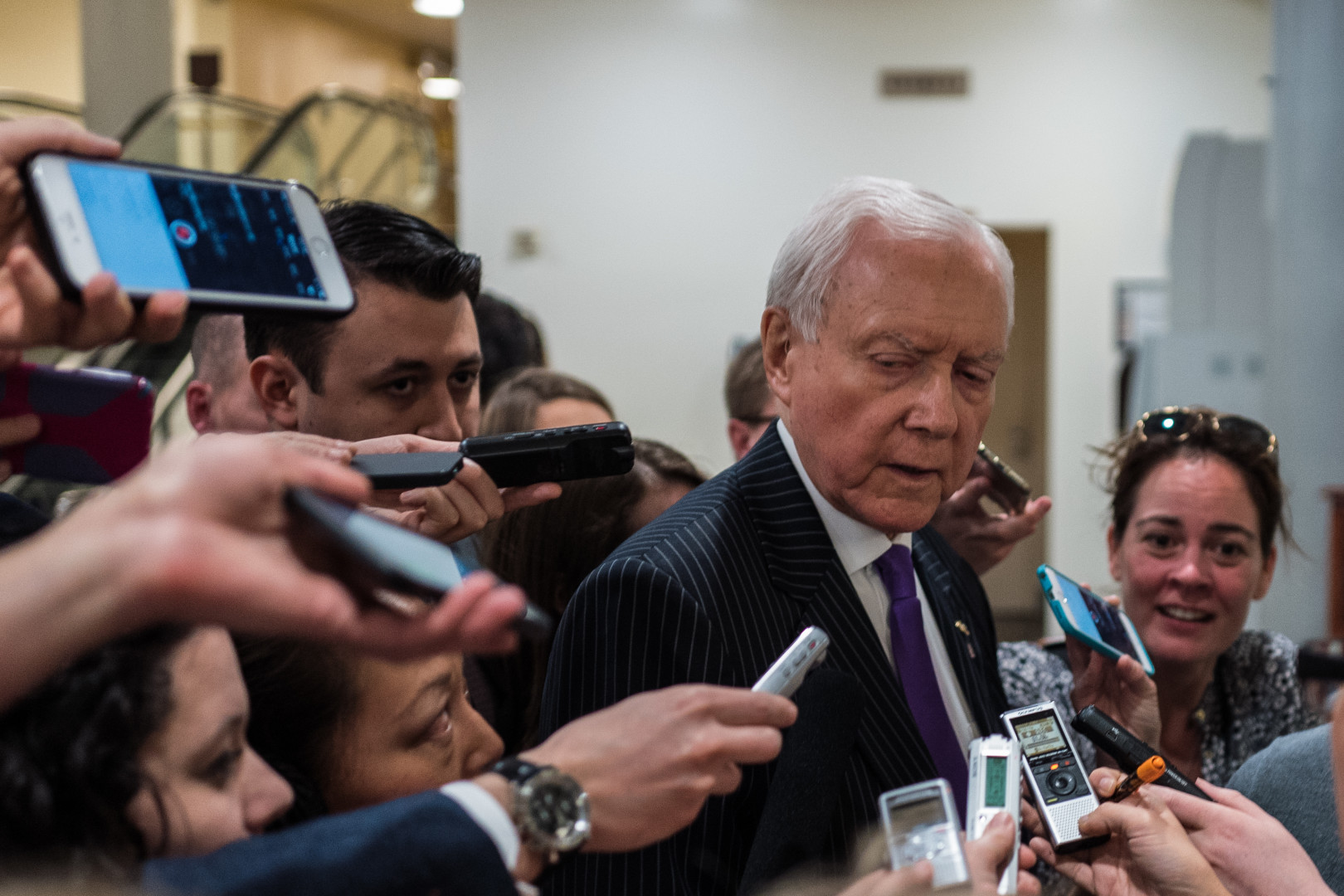 Merrick Garland may be a popular bipartisan choice to replace the late Justice Antonin Scalia in the Supreme Court, but Senate Republicans made clear Wednesday morning that won't help him be confirmed, or even considered, while President Obama remains in office.
Sen. Orrin Hatch (R-Utah), a member of the Judiciary Committee, told Morning Consult, "Well, it isn't the person, in my eyes. It's the time. It's in this terrible, horrific election process. So — I know Merrick very well. I haven't read all his cases. So that would have to be done. Like I said, it's not the person."
Hatch had recently suggested to Newsmax that Garland, who was confirmed to the D.C. Circuit Court of Appeals 19 years ago in a bipartisan manner — when Hatch was Judiciary Committee chairman — would be an amenable Supreme Court selection by the president.
But on Wednesday, the Utah Republican said he didn't think the nomination would cause Judiciary Republicans to rethink their previous promise not to consider any of Obama's nominees.
"I don't think we should bring up any nominee in this toxic environment," Hatch said.
Later in the day, reporters pressed Hatch about whether the Republican Senate would take up the high court nominee in a lame-duck session if a Democrat wins the White House in November. Several GOP senators' statements have hinted they would be comfortable with such a scenario. Their careful statements can be read this way. Now may not be the time. But later this year could be, once the voters have spoken.
Hatch, however, wouldn't play with that hypothetical scenario among the throng of reporters. "Why me? Why are you asking me? … Look, I'm trying to be good. You guys quit picking on me," he said.
Senate Judiciary Committee Chairman Chuck Grassley (R-Iowa) doubled down on his insistence that the committee wouldn't enter into any type of confirmation process. Withholding consent on the nominee is an appropriate response for the Senate, he said in a statement.
"Today the president has exercised his constitutional authority.  A majority of the Senate has decided to fulfill its constitutional role of advice and consent by withholding support for the nomination during a presidential election year, with millions of votes having been cast in highly charged contests," Grassley said.
Sen. Jim Inhofe (R-Okla.) voted to confirm Garland to the D.C. circuit in 1997, but he told reporters Wednesday that he would stand firm on opposing any action by the Senate on Garland now. "I have no opinion on the nominee, nor will I, because the process has nothing to do with who the nominee is. This has not happened since 1888, that someone has been put forth during an election year. And so there's no reason to break that principle. I refer anyone who is critical of that response to go listen to the tapes of Sens. [Joe] Biden, [John] Kerry."
Asked whether the apolitical choice of Garland makes it harder for Republicans to stand their ground, Inhofe was blunt. "I think it is, yeah. They [Democrats] would know that an extremist on the left would be much easier to do. But again, ignore that. That is not the point. I don't care who they come up with, even if they nominate me. I'm not going to entertain that."
The moderate Garland may have been a disappointment for liberal Democrats hoping for a splashier choice, but on Wednesday they were careful not to show it. Sen. Barbara Boxer (D-Calif.) described the choice as "a heartwarming pick."
Asked if Garland is too moderate for the left wing of the party, she simply said, "I think it's a brilliant pick given where we are right now."
Inhofe was one of several GOP senators who said they would at least entertain the idea of meeting with Garland, a traditional exercise for a Supreme Court nominee. McConnell has said he doesn't see the point in meeting with a nominee that is going nowhere.
Inhofe had a different take. "I probably would talk to him on the phone. If he calls me, I'll talk to him," he said.
Sen. Jeff Flake (R-Ariz.) echoed that sentiment. "Oh yes, I'd meet with anybody." Pressed specifically about whether he would meet with Garland, he said, "I meet with people. That's what I do."
Sen. Dan Sullivan (R-Alaska) said he would not meet with Garland if it had anything to do with the Supreme Court. "Not on the subject of the nomination," he said.
Sen. Pat Toomey (R-Penn.), one of the most vulnerable senators up for re-election this year, said he'd be happy to consider Garland, under a new president.
Senate Minority Leader Harry Reid (D-Nev.) was quick out of the gate pressuring Senate Republicans to change their tune.
I hope the President's nomination of an exceptionally qualified nominee will convince Republicans to change course. #DoYourJob

— Senator Harry Reid (@SenatorReid) March 16, 2016
Sen. Ron Wyden (D-Ore.) uttered words that Democrats will be echoing constantly from now until the November election. "Now that there is a nominee, the Senate needs to carry out its constitutional duty, it's constitutional obligation, to hold a hearing and schedule a vote. And anything else in my view shows a certain disrespect for the Senate and the institution."
Senate Majority Leader Mitch McConnell (R-Ky.) said Wednesday, as he has almost every day since the death of Justice Antonin Scalia, that the Senate would not consider the nomination. "It's about a principle, not a person," he said on the Senate floor.
McConnell later spoke with Garland on the phone, and confirmed he would not be meeting with him either.
Sen. Roy Blunt (R-Mo.) couldn't stop using the word "principle" when talking to reporters. "If the principle is, in an election year [with a] vacancy to the Supreme Court that people should be heard, the current nominee or who might make the nomination in the future doesn't matter if you accept the principle as the right principle. And I happen to think it's the right principle."
During the announcement in the Rose Garden, Obama said he had "selected a nominee who is widely recognized as someone who brings to his work a spirit of decency, modesty, integrity, even-handedness and excellence."
Prior to serving on the D.C. circuit, Garland worked as a prosecutor in the Department of Justice, "managing every aspect of the federal response to the Oklahoma City bombings," among other cases, Obama said.
He was appointed as a low-level prosecutor by President George H.W. Bush in 1989.
Caitlin Owens, Jack Fitzpatrick, Will Dobbs-Allsopp, Jon Reid and Cameron Easley contributed to this report.