Photo of the Day: Leahy Gets Cheeky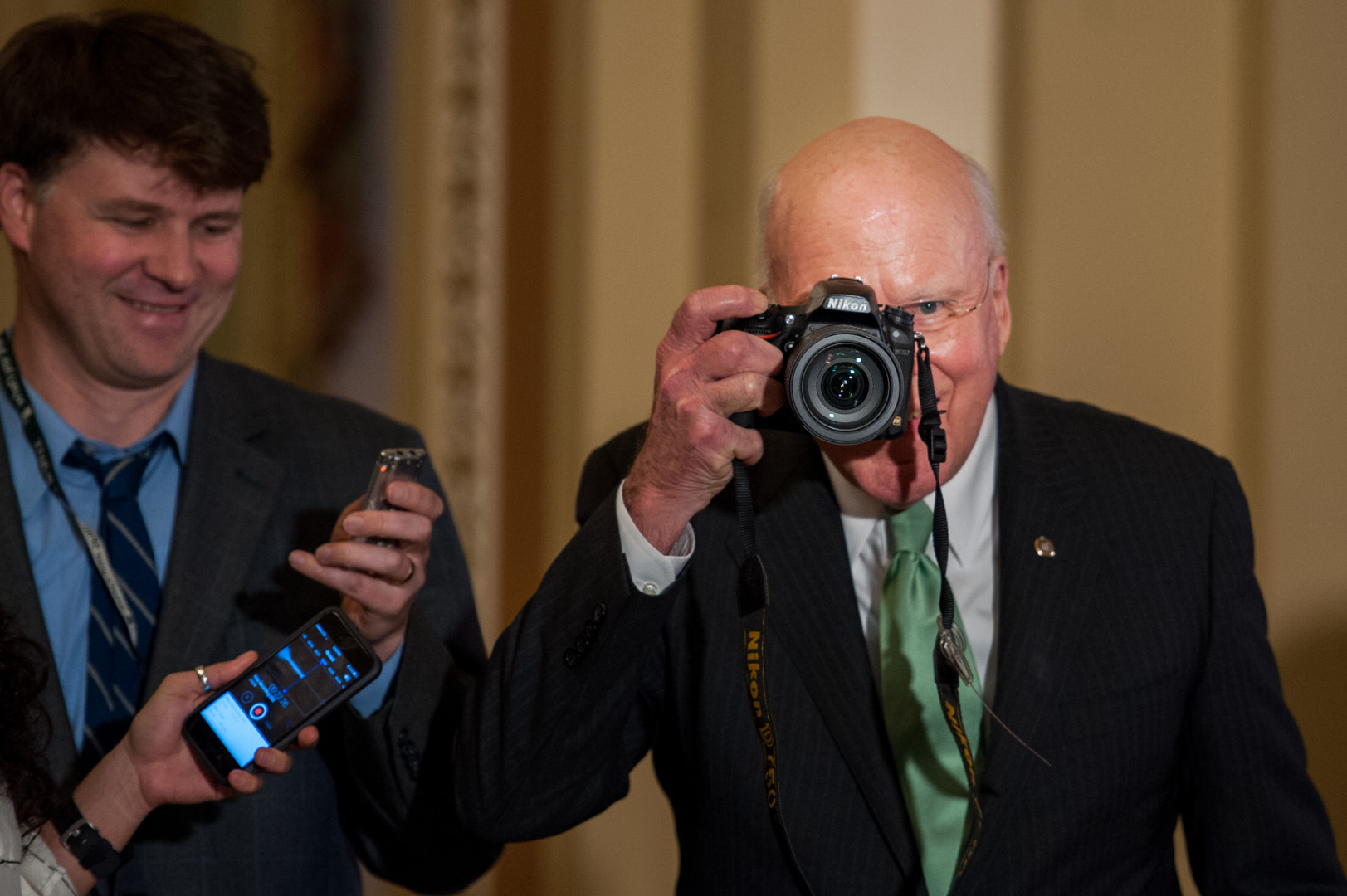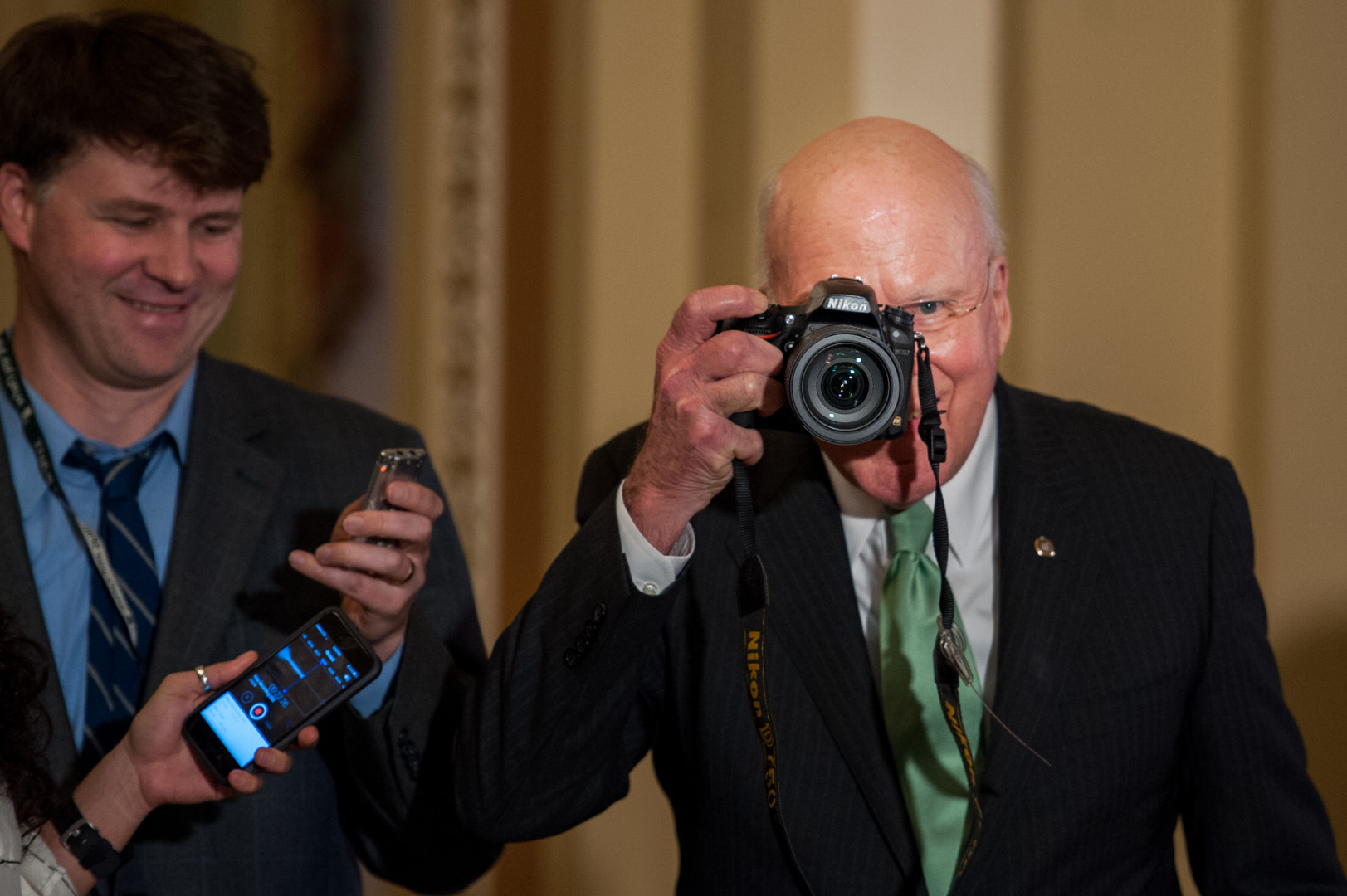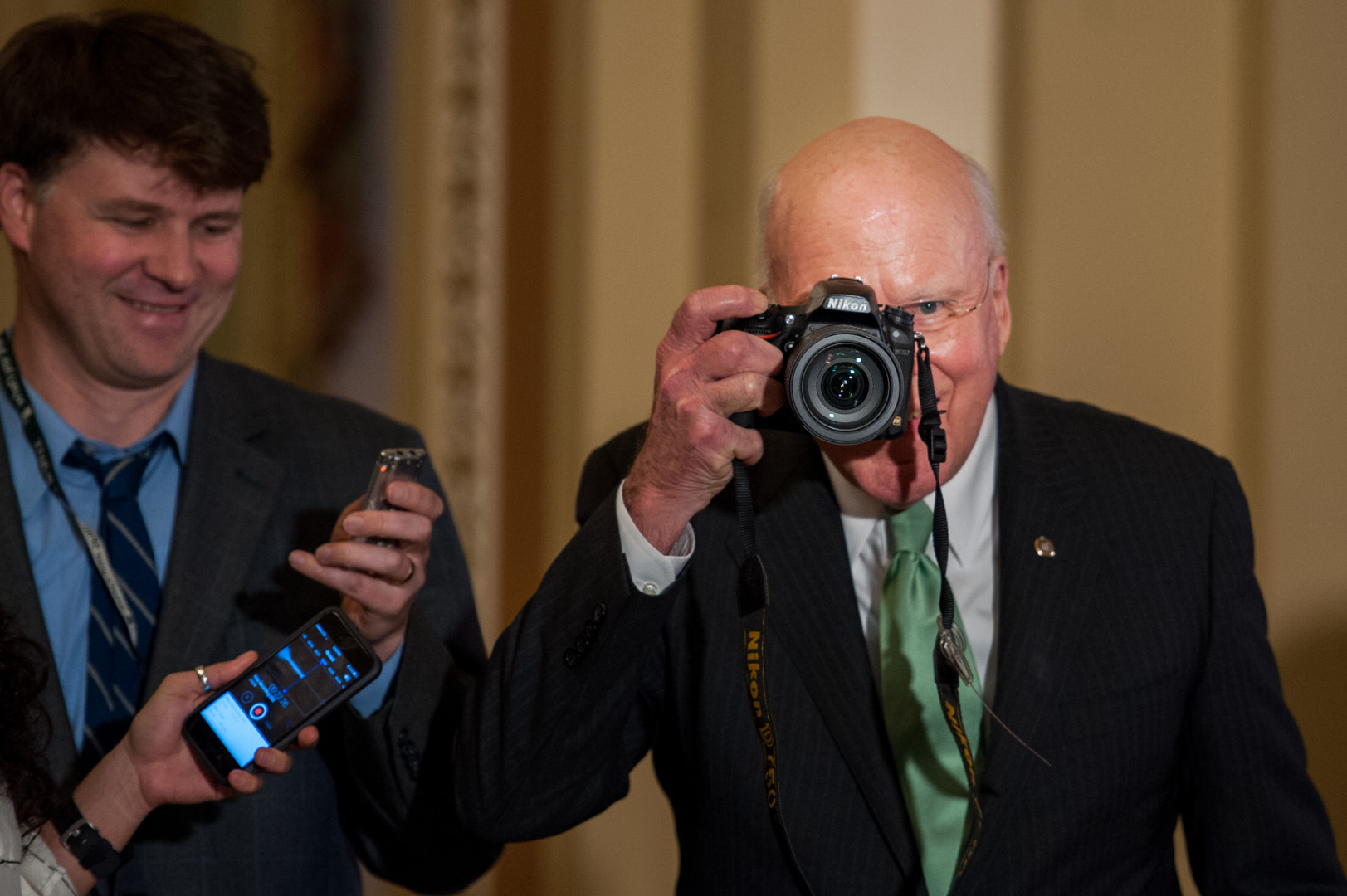 Lawmakers are used to getting cameras jammed up their faces. Every once in a while, they return the favor. Strolling by a March 16 press conference, Sen. Patrick Leahy (D-Vt.) fired back at photographers with the Nikon D750 – a professional's camera – he carries around the Capitol.
Correction: This article was amended to note Leahy's ownership of the Nikon.