Photo of the Day: Oh No He Didn't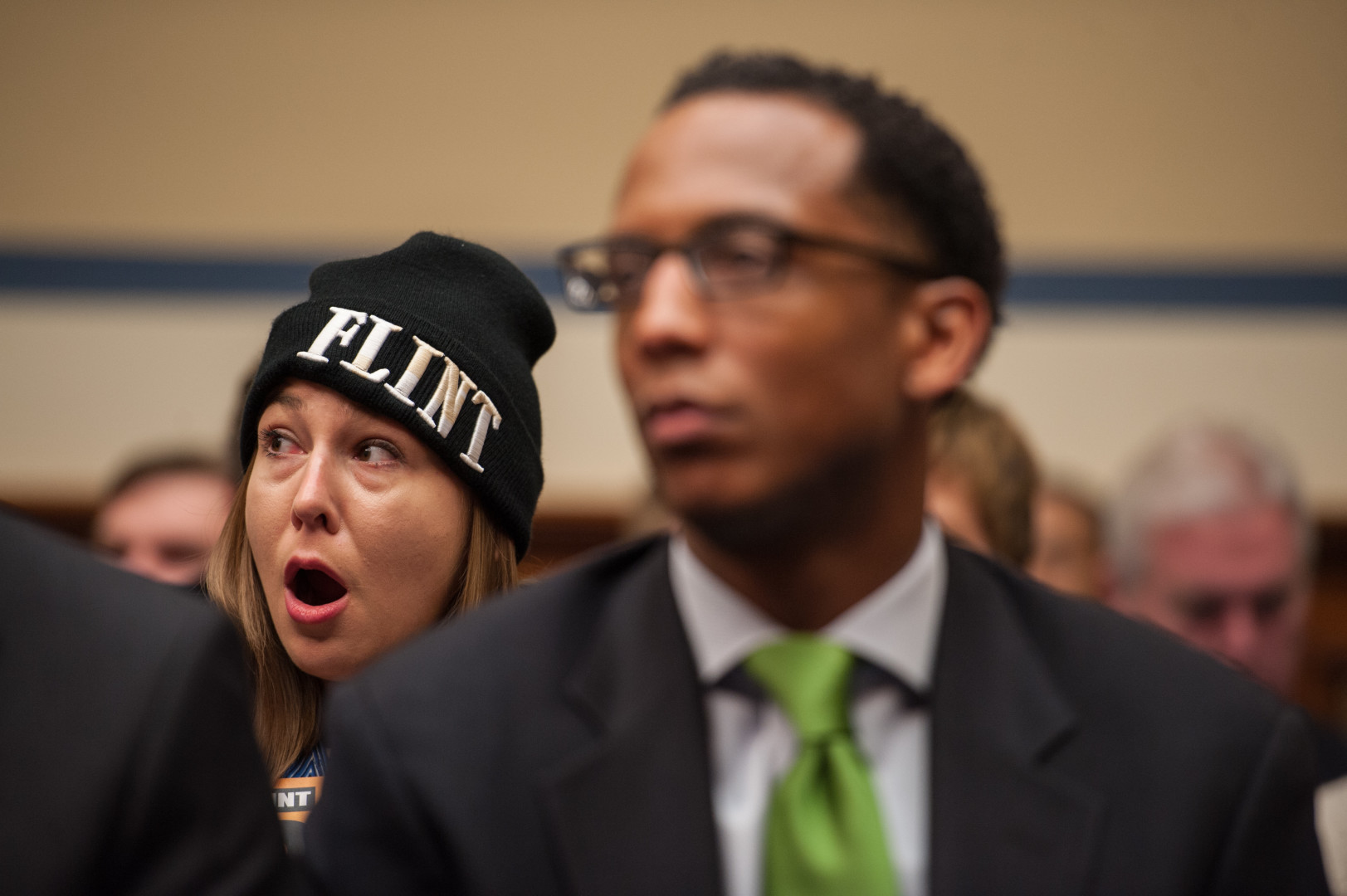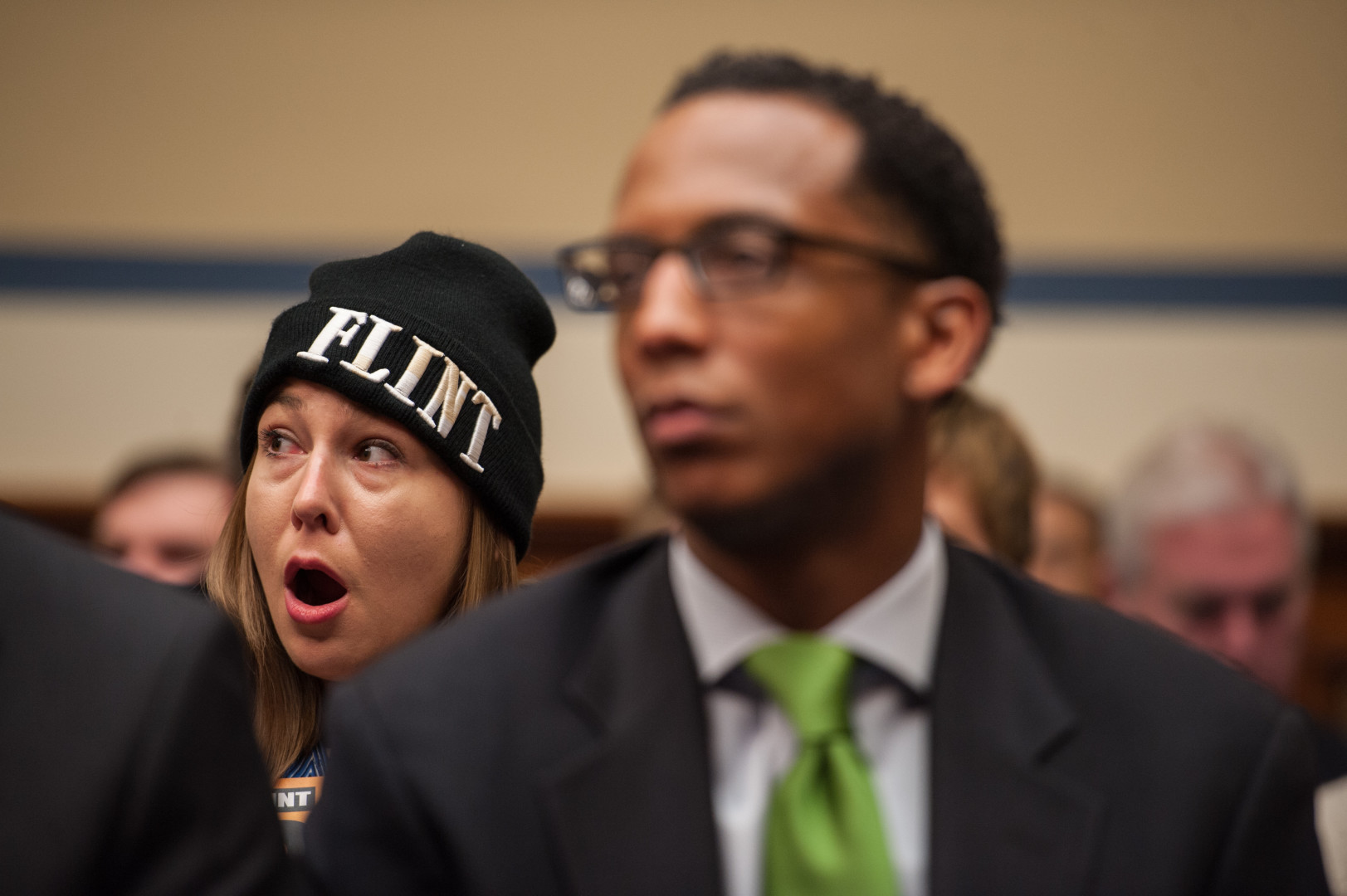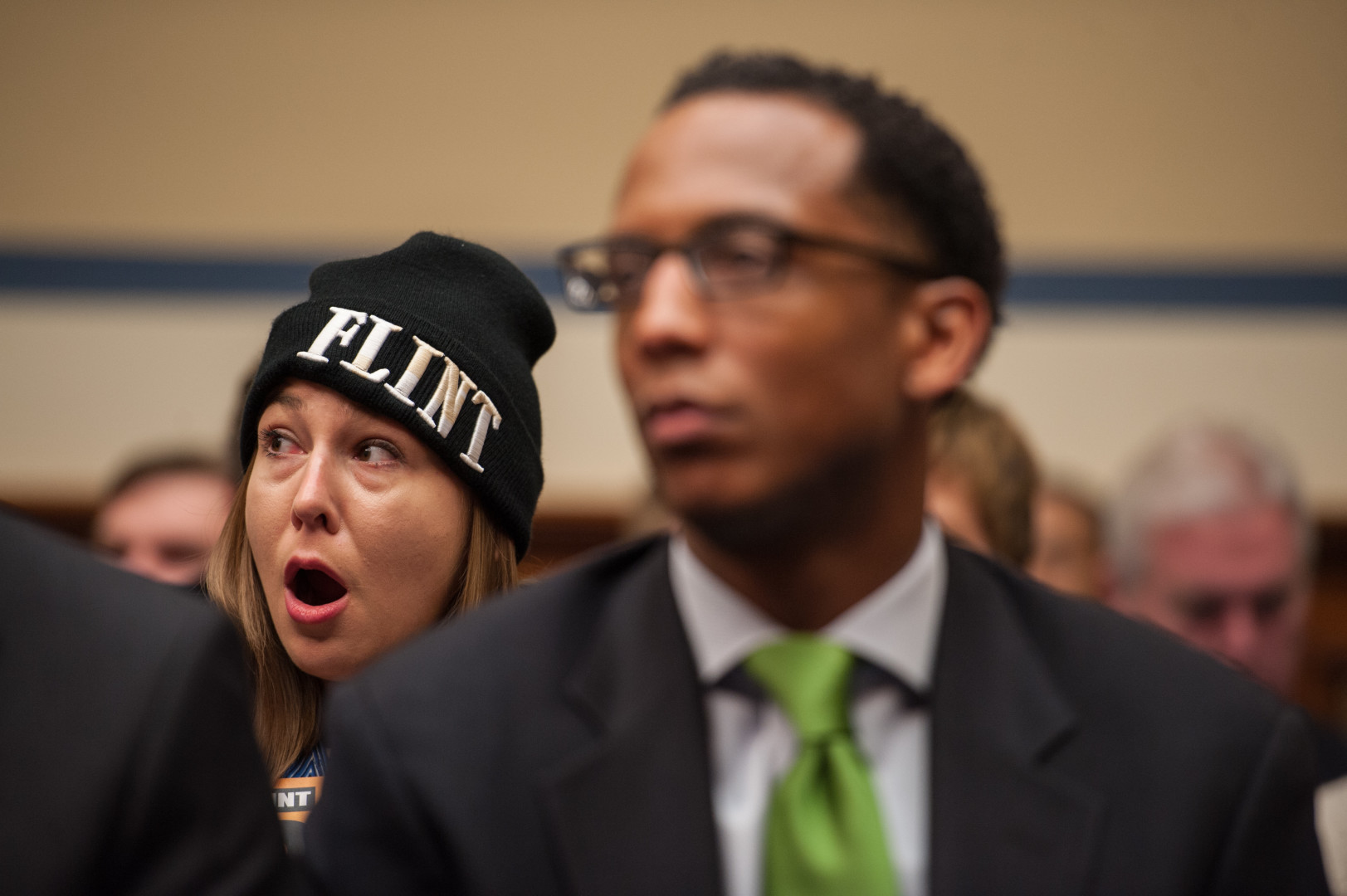 Desiree Duell of Flint, Mich., balks at Gov. Rick Snyder's testimony at a House Oversight and Government Reform Committee hearing on Thursday. Duell is a member of one of the "Flint Five" families who flew to D.C. for the hearing.
Michiganders lined the hallway outside the committee room, and press crowded the witness stand at the contentious hearing. Committee members took turns battering Snyder and Environmental Protection Agency Administrator Gina McCarthy. Snyder and McCarthy spent the hearing fending off attacks and blaming each other for the crisis.