Photo of the Day: Where's Donald?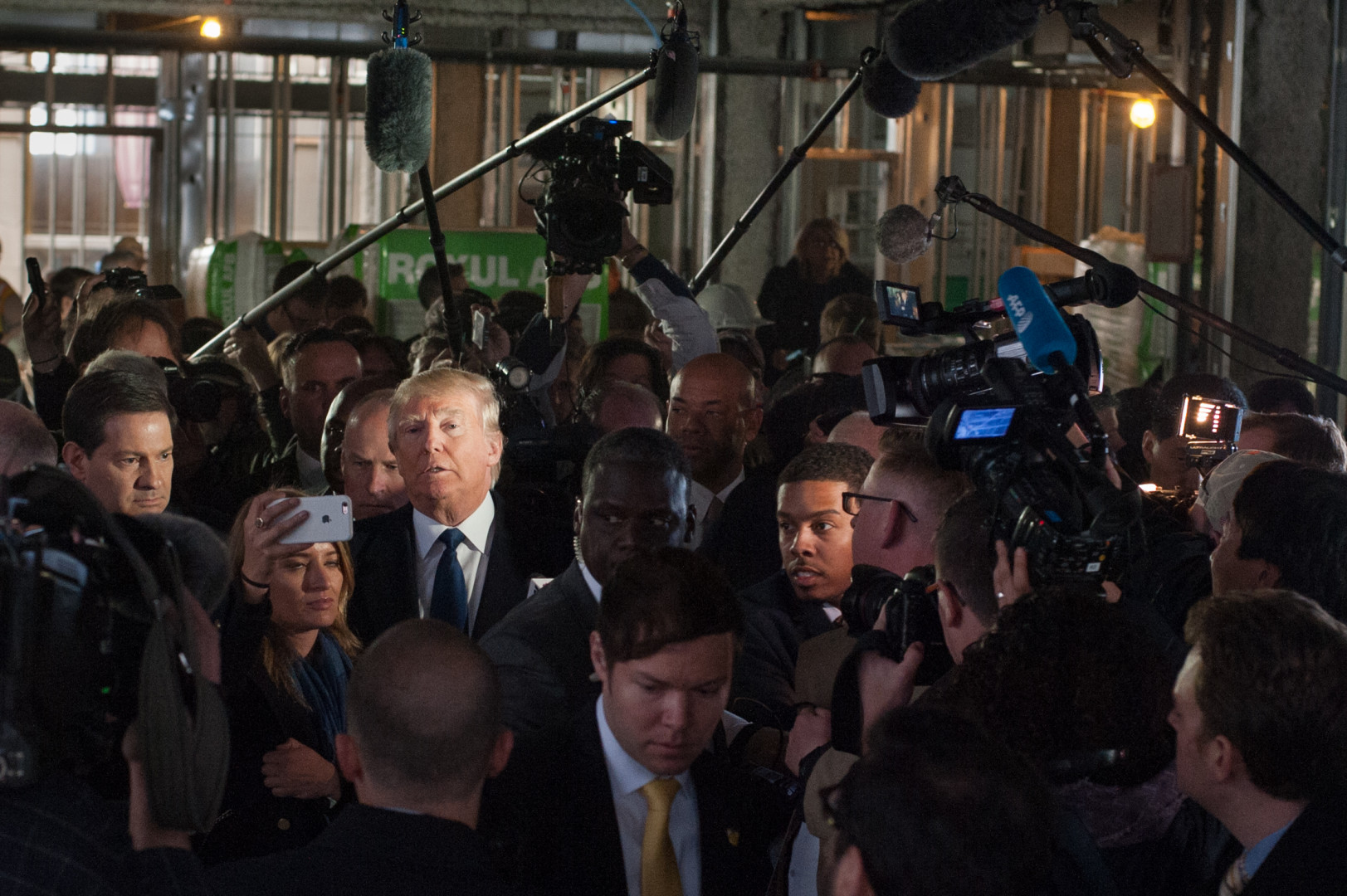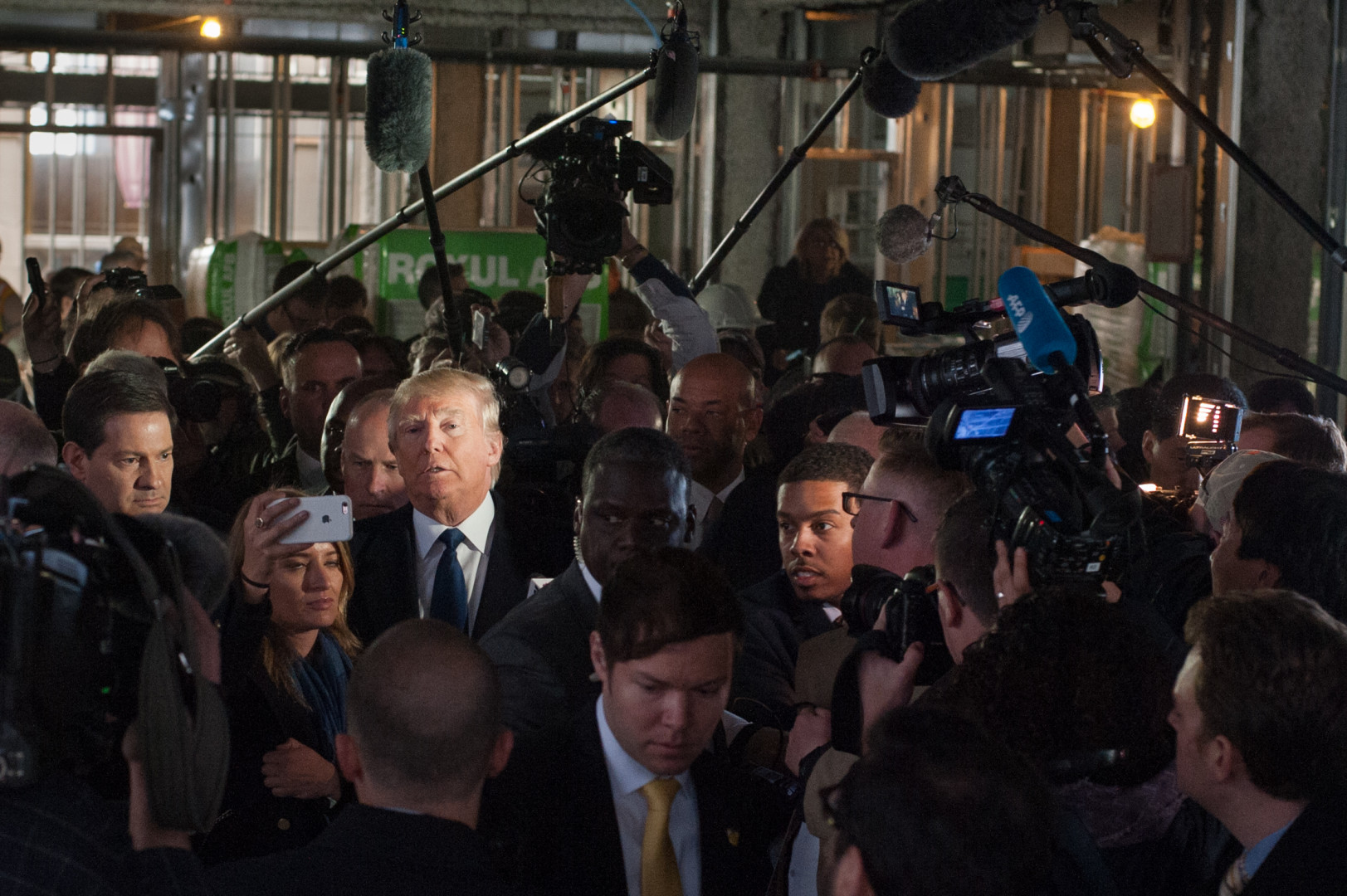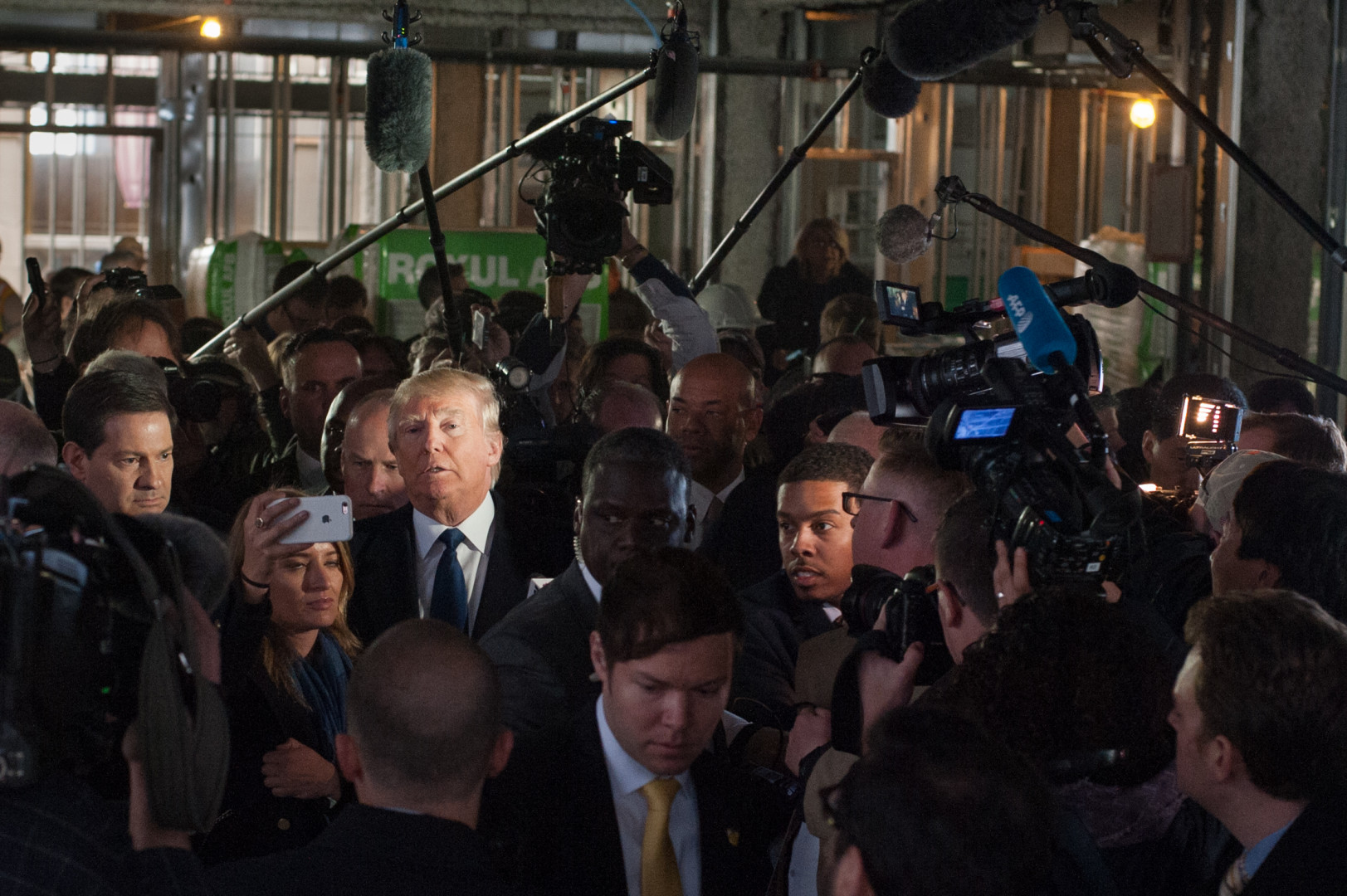 Donald Trump parts a sea of journalists at a media event. Held at the Old Post Office in Washington, D.C. — soon to be a hotel owned by the real estate mogul-cum-Republican front-runner — the plus-sized huddle gave Trump a chance to boast about the jobs created by his ventures while taking shots at his opponents.
During a brief tour of the project, reporters, photographers and TV crews scrambled over stacks of drywall and lumber to get an angle on Trump.