Should EPA Be Strong or Weak? Flint Complicates That Question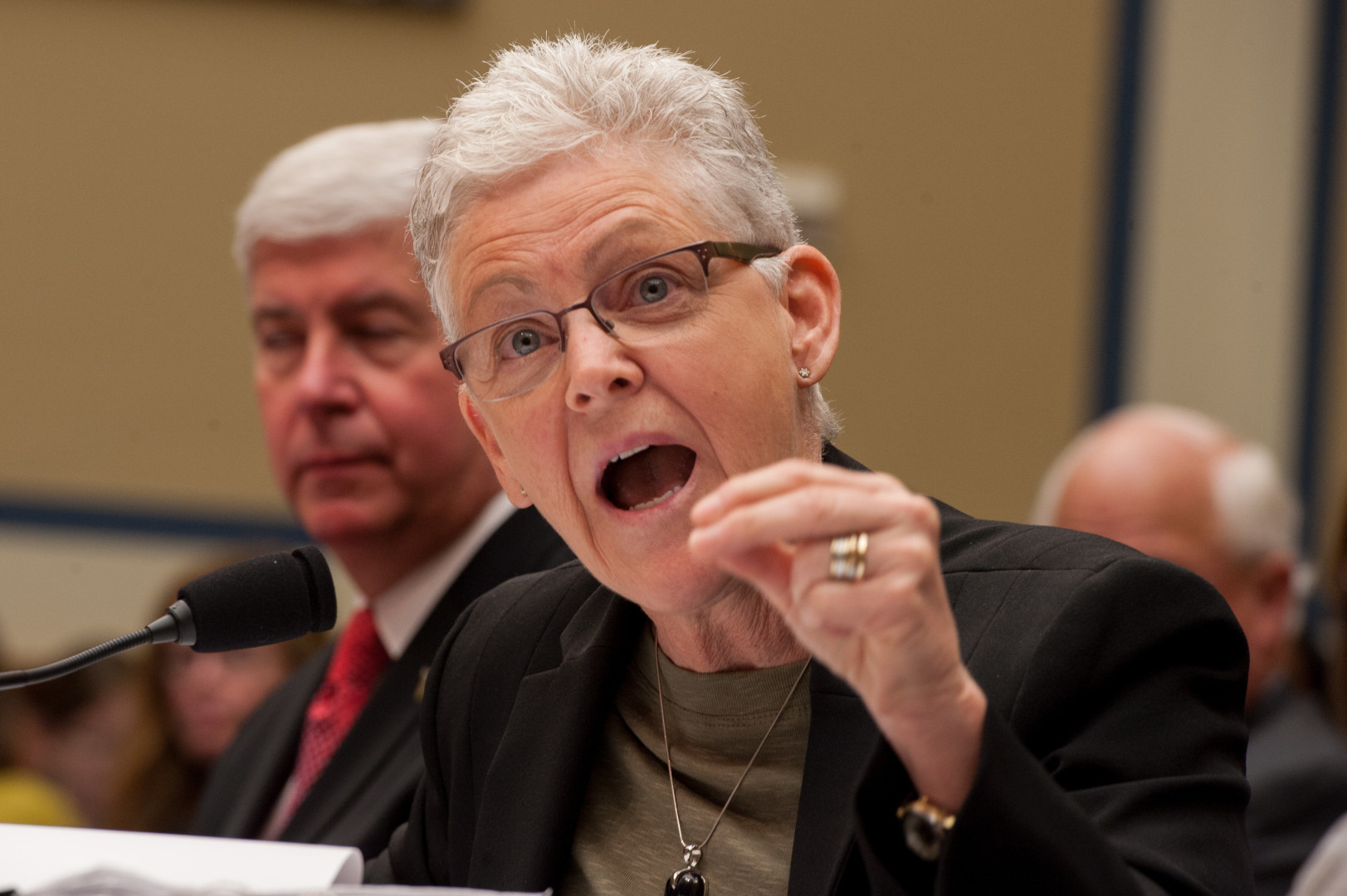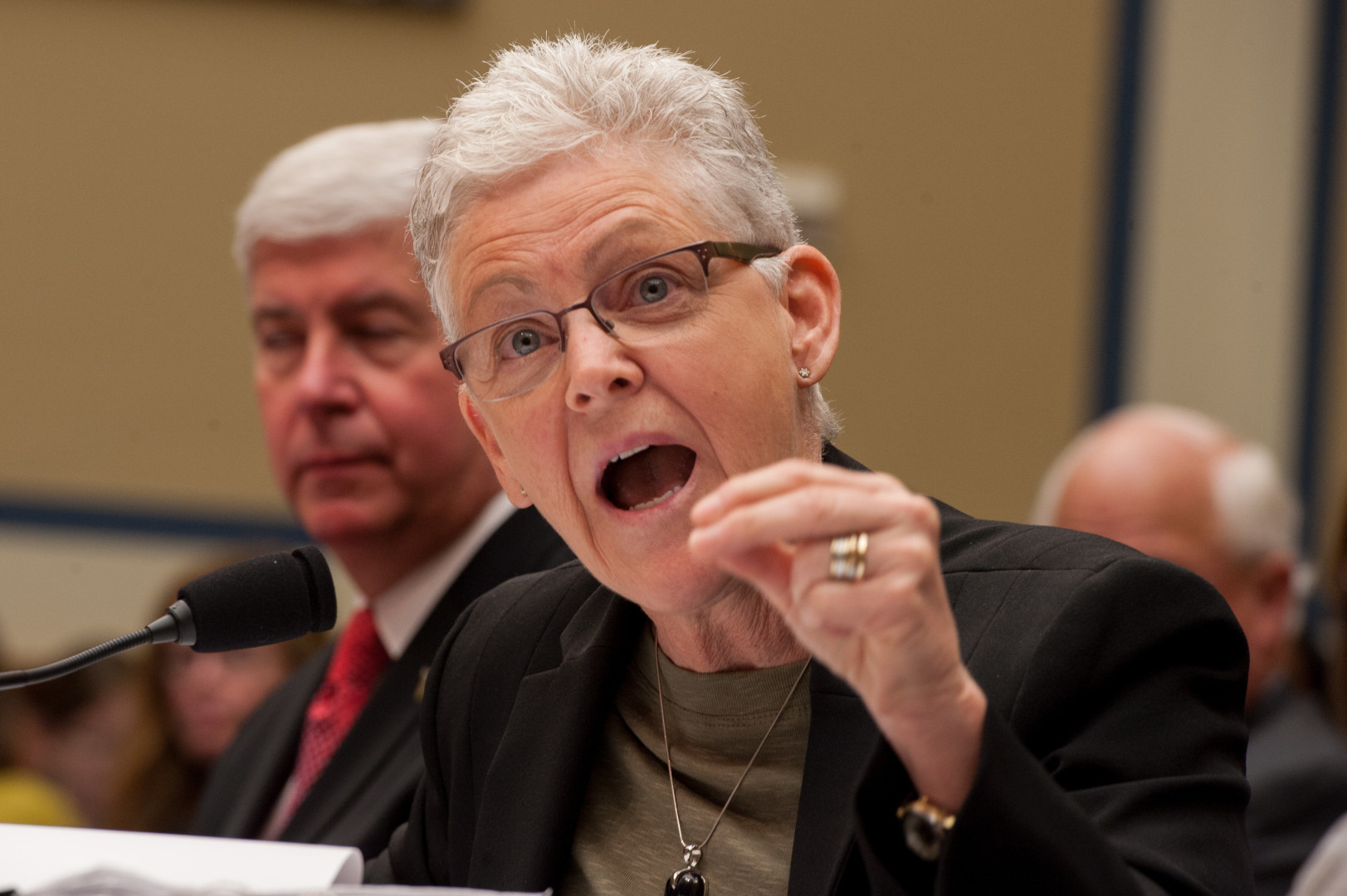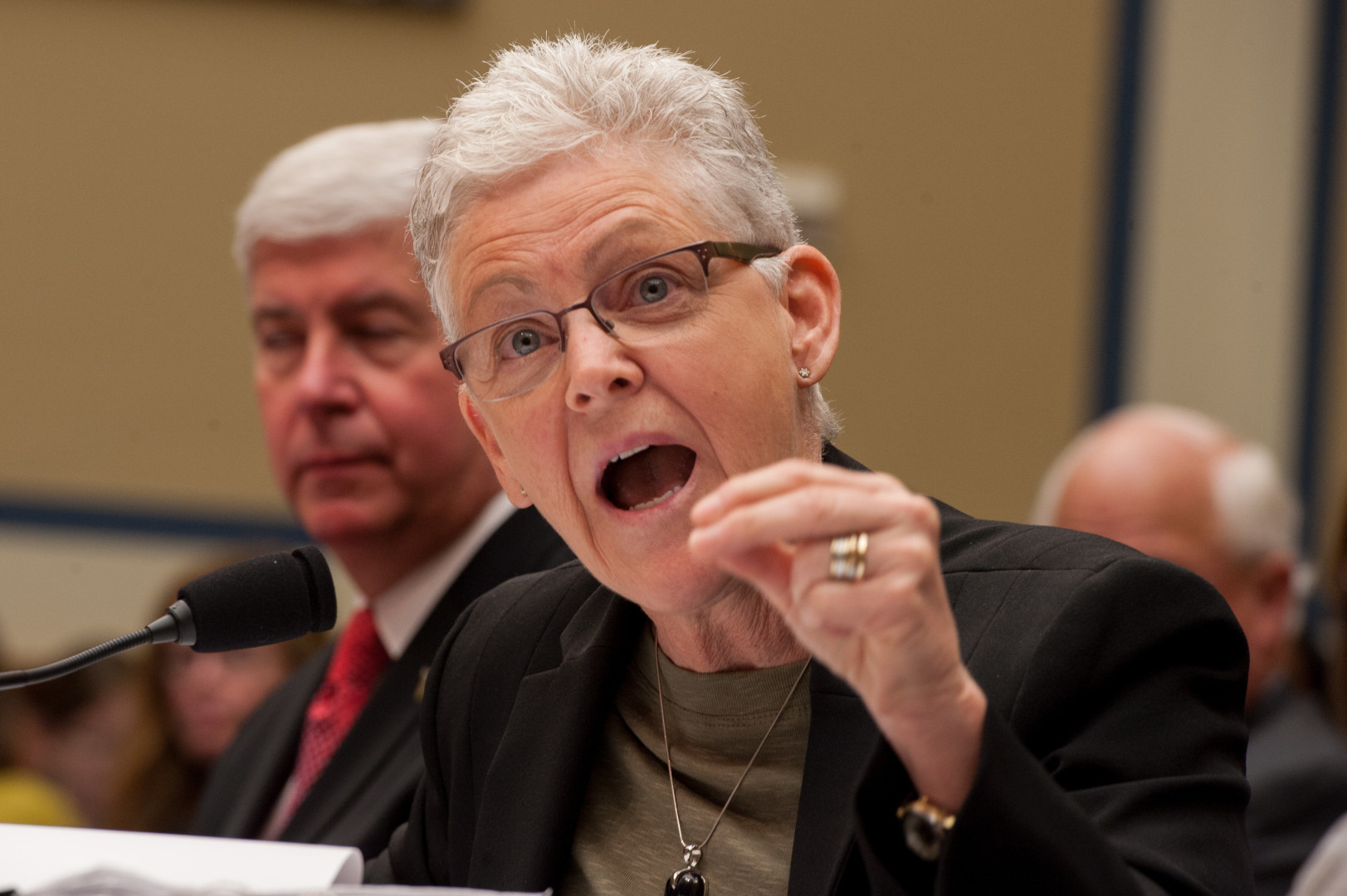 When Environmental Protection Agency Administrator Gina McCarthy testifies to two House committees on Tuesday, she will likely hear the same criticism that has been levied at her agency for years. Republican lawmakers have frequently criticized the EPA for throwing its weight around without support from state governments.
It's been only five days since Republicans on the House Oversight Committee grilled McCarthy over why the EPA didn't let residents of Flint, Mich., know that their water was contaminated with dangerous levels of lead. McCarthy has told lawmakers that the EPA didn't know the extent of the problem. Even when it did, the agency wasn't allowed to bypass the Michigan Department of Environmental Quality, which had the primary responsibility of enforcing the Safe Drinking Water Act.
The idea that EPA should have acted when it comes to Flint and been less aggressive in other areas sets up an awkward tension for Tuesday's budget hearings. A joint hearing with two House Energy and Commerce subcommittees will serve dueling purposes. The hearing notice says lawmakers will discuss Rep. Dan Kildee's (D-Mich.) bill directing the EPA to notify the public directly of unsafe drinking water if the state agency waits longer than 24 hours to do so.
Perhaps counterintuitively, the hearing will also focus on the EPA's "relentless regulatory pursuit," according to subcommittee chairmen Ed Whitfield (R-Ky.) and John Shimkus (R-Ill.).
Previous hearings have given Republicans, and a few Democrats, the opportunity to call on McCarthy to cede more power to the states. For example, Rep. Tim Walz (D-Minn.) asked McCarthy to show more "regulatory humility" when she testified to the House Agriculture Committee in February.
Republicans have also have blamed the EPA for not going over Michigan officials' heads and at least telling people directly about Flint's water problems.
For some observers, McCarthy's defense of EPA's inaction on Flint looks odd since her agency has shown less caution in other areas. At one of last week's Flint hearings, she told lawmakers that "Congress was very clear in the law and in the congressional record that they wanted us to keep in our lane and they didn't want us to step on states' rights."
That argument doesn't sit well with Jeff Holmstead, an attorney representing the states that are suing the EPA over its Clean Power Plan, the carbon-emission rule that he says leaves little to states to determine their energy portfolios.
"I'm flabbergasted that she would make that argument," Holmstead said. "There's a long list of areas where the EPA has gone way beyond what anybody thought was acceptable under the law."
The EPA also has been aggressive in other legally gray areas. Critics point a Supreme Court ruling that said the agency didn't appropriately consider the economic cost of a rule to limit mercury emissions from power plants. After the ruling, an EPA blog post reassured supporters that most power plants had already complied with the rule, rendering the court ruling more or less meaningless.
Rep. Lacy Clay (D-Mo.) called out Republicans for hypocrisy at the end of last week's hearing. "Republicans here are claiming that the Obama EPA should have been more aggressive in stepping in, seizing control, and overruling the Republican-controlled state of Michigan," Clay said.
That's not in keeping with Republicans' usual statements about the EPA, he said. Clay also pointed to leading Republican presidential candidate Donald Trump, who has said he would eliminate the EPA and put more power in states' hands.
Even some conservatives who don't like the EPA say Republicans, and some Democrats, are guilty of straddling the fence on how much authority the EPA should have. Nicolas Loris, an economist with the Heritage Foundation, blamed members of both parties for trying to have it both ways on the Flint crisis. He added that he believes there would be no legal gray area if environmental protection were simply left to the states.
"It speaks to some hypocrisy but also the need for clarity," Loris said. "They need to set clear lines and remove those responsibilities from the EPA."