Lawmakers Push for Opening Up FCC's Rulemaking Process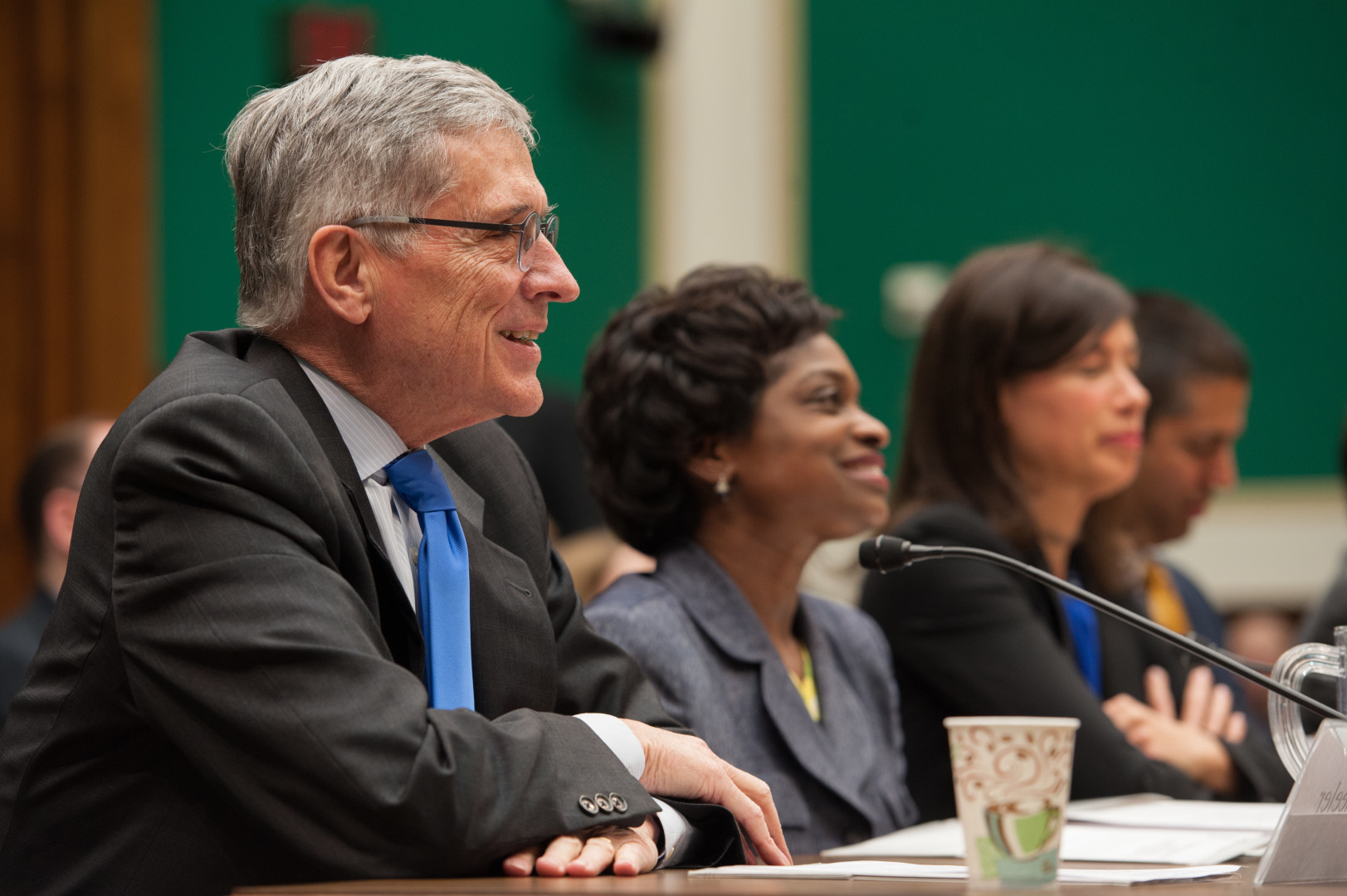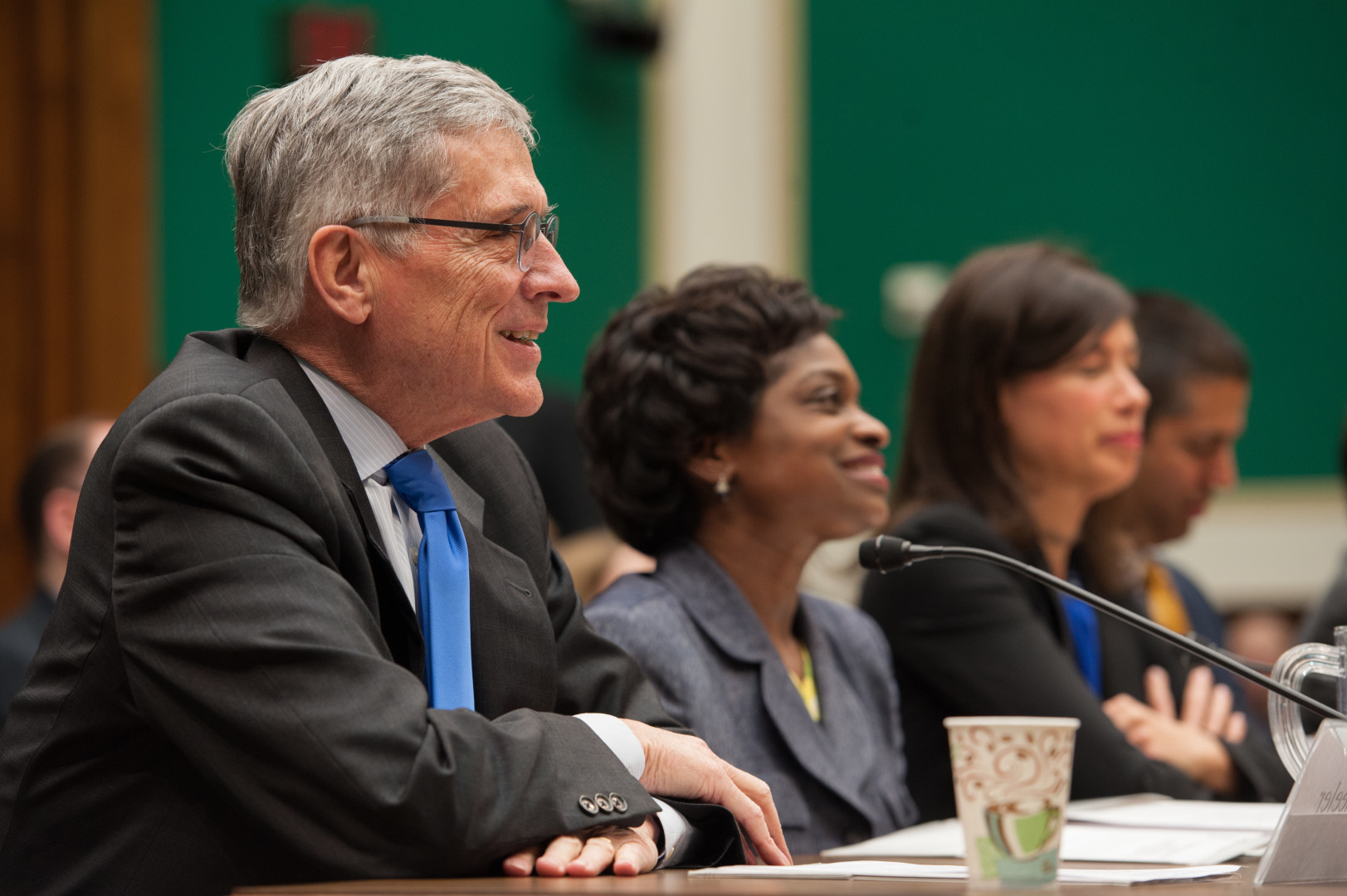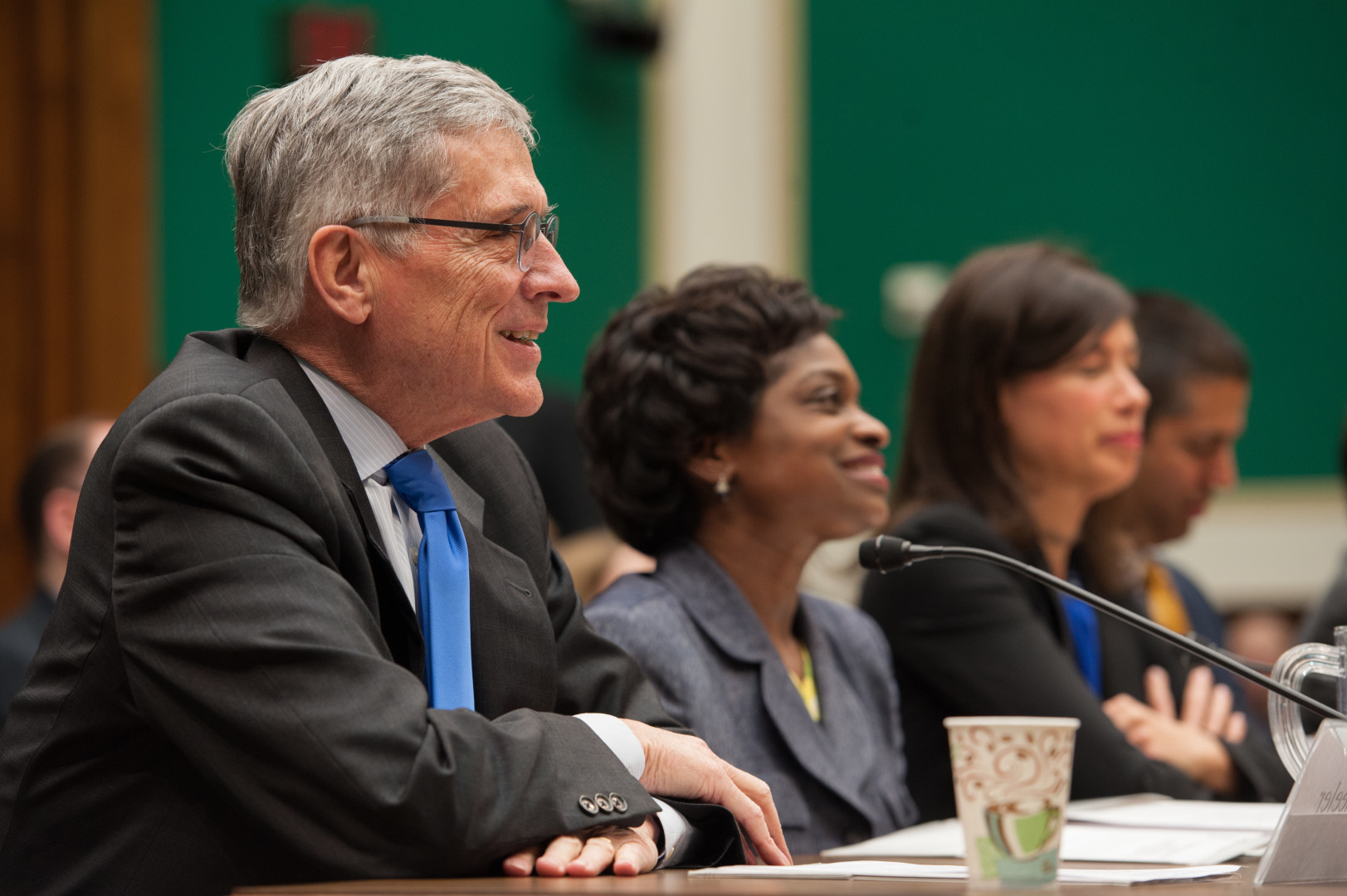 Lawmakers delved into the inner workings of the Federal Communications Commission on Tuesday, needling Chairman Tom Wheeler about the agency's openness (or lack thereof) with the American public when drafting or tweaking rules that govern the telecom industry.
Top Republicans on the House Energy and Commerce Communications and Technology Subcommittee are similarly worried about bipartisan divides on the five-person commission. They are particularly sympathetic to claims from Republican commissioners that they are being ignored and excluded from proceedings.
The oversight hearing brought Wheeler and the other four commissioners to Capitol Hill to talk about a variety of topics, including a recent proposal to allow third-party manufacturers to sell set-top boxes and a forthcoming rule on privacy for internet service providers.
But the way the commission does all of those things is, in some ways, the biggest concern among committee leaders. Rep. Fred Upton (R-Mich.), who chairs the full committee, said Congress needs to pass legislation altering how the FCC does business as a result of "continued reports of process failures and divisive partisanship at the FCC."
Subcommittee Chairman Rep. Greg Walden (R-Ore.) argued that passing a law is the only way to make sure the FCC undergoes process changes that would remain consistent even in later regimes. "I believe true reforms require changes in law that can transcend any particular chairman or commission," he said. "Unfortunately, sharp divisions within the commission are widely known."
Walden authored a FCC process reform bill that passed the House on a voice vote in November 2015, but has yet to receive action in the Senate. Among other things, the measure would require the commission to circulate draft language of proposed regulations, an idea that is anathema to most regulators.
Republican FCC Commissioner Ajit Pai, an outspoken critic of the way Wheeler runs the commission, likes Walden's concept. "The only way to ensure meaningful FCC process reform is through legislation and vigorous oversight," he told lawmakers.
In March 2015, Wheeler assembled a task force to look into FCC's processes, responding to concerns brought up by the other Republican on the commission, Commissioner Michael O'Rielly. One year later, both Pai and O'Rielly say that task force hasn't done enough.

"After participating in dozens of meetings, the chairman's task force has accomplished nothing," Pai said. "Not a single reform has been made one year later. Indeed, the task force has proven to be a Potemkin village designed to persuade Congress that the agency is doing something on process reform."
O'Rielly was similarly miffed, saying despite Wheeler's assurances that his concerns were "legitimate," he has seen no progress. "The reality is, one year later, that task force has shown its real purpose, to diffuse the debate and deflect legislation in Congress," O'Rielly said.
The two Republican commissioners have grown increasingly disgruntled with Wheeler's approach to passing proposals and rules. Many times they feel left in the dark over proceedings while even the press can gets access. (Pai and his staff recently underscored this scenario about an internet subsidies item that is up for a March 31 vote.)
Wheeler rebuffed that claim. "Chairman Wheeler circulates draft proposals and orders three weeks in advance of a full Commission vote, as required by the Commission's long-standing FCC internal procedures," FCC spokeswoman Kim Hart said in an email. "During that three-week period before the vote, the Commissioners have the opportunity to engage with each other confidentially, and to ensure that written orders fully reflect the back-and-forth of those deliberations."
Another issue the Republican commissioners have complained about is their inability to discuss or disclose details in pending agency rules with the American public. They say Wheeler's office, by putting forward fact sheets or press calls, is able to put a spin on their policies, while they are unable to do so.
This problem appears limited to the minority. Democratic Commissioner Jessica Rosenworcel backed up her chairman's practices and said she has never experienced a problem when discussing FCC business with stakeholders.
"I have not found that our existing policies get in the way of me having substantive conversations with stakeholders of every stripe," Rosenworcel said. "I'm a little bit confused by the difficulties my colleagues are having. I know that they, too, hold regular meetings with public interest authorities, industry, and have general discussions about the matters before us."
Rep. Diana DeGette (D-Colo.) also backed the commission's current practice. She noted that there is probably a good reason why the agency might want the chairman's office to handle the language of proposed rules. "You'd want to have people be able to talk internally about that, and you wouldn't want people just releasing bits and pieces of that language," she said.