Ryan Focuses on the Power of Policy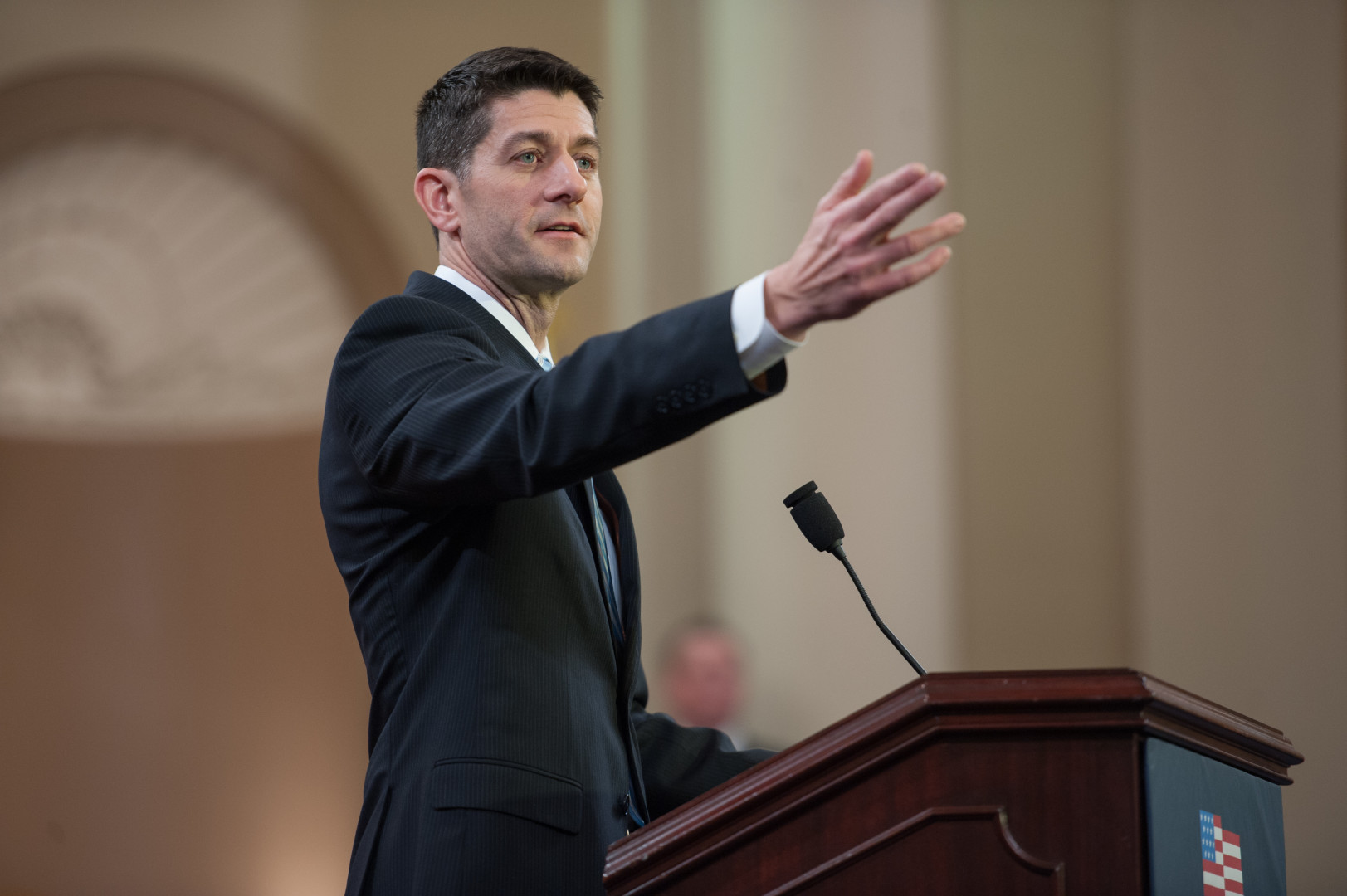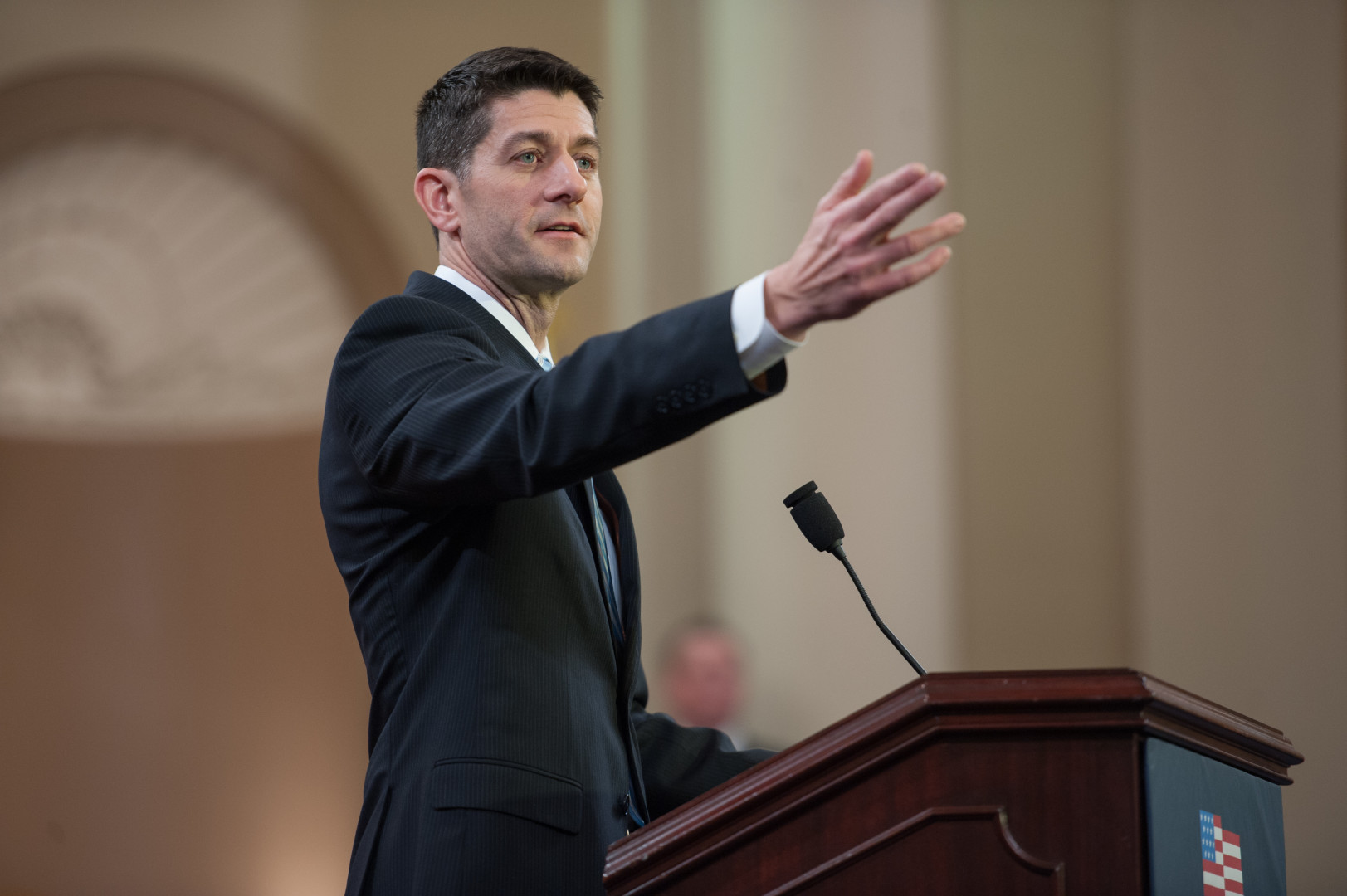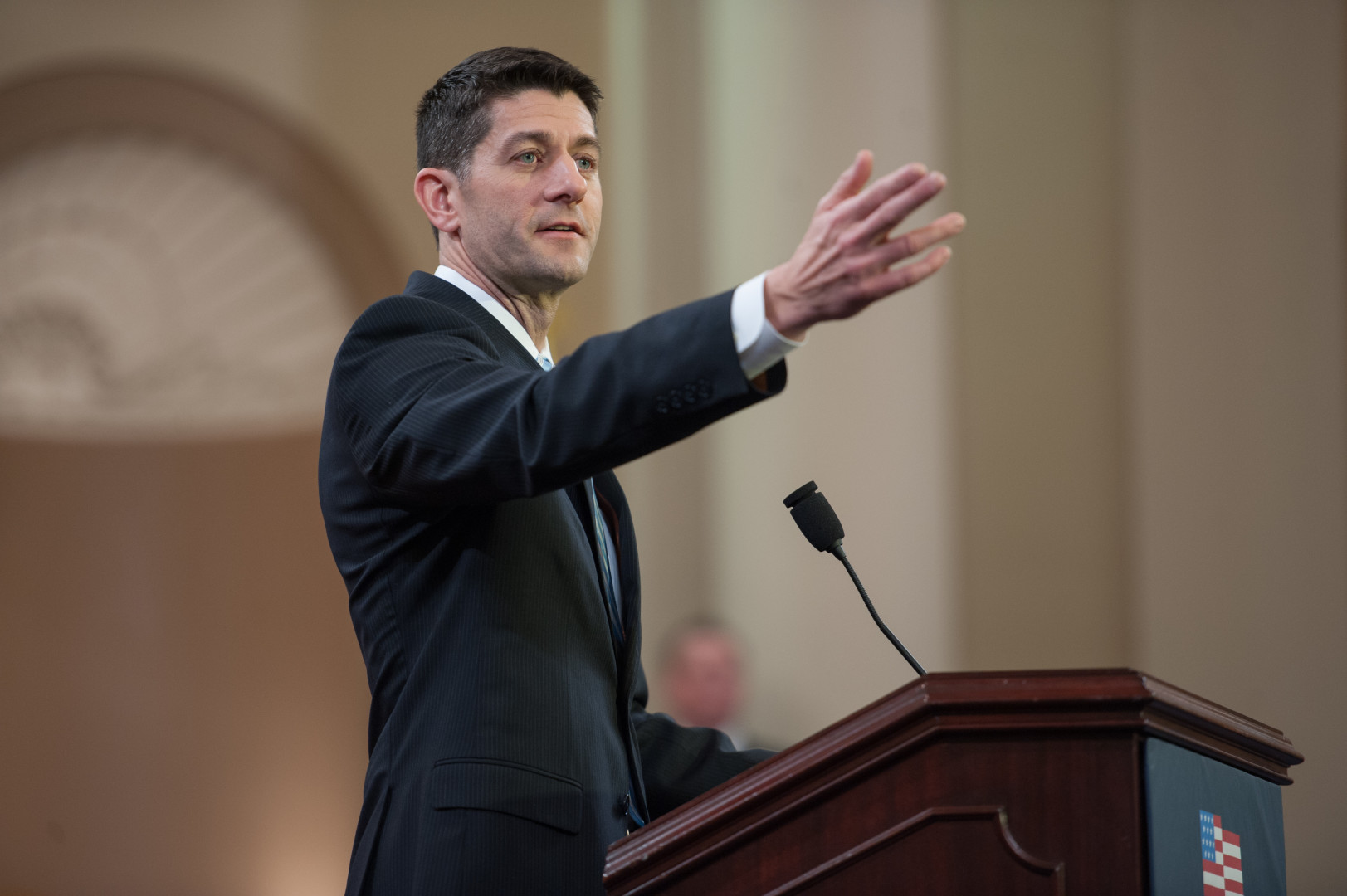 The state of American politics is not strong. That was the topline message in House Speaker Paul Ryan's speech Wednesday, which lamented a toxic political environment characterized by personal insults instead of substantive policy debate.
The speech was not an attempt to shape the course of this presidential election. Nor was it aimed to convince supporters of bombast Donald Trump or Beltway antagonist Sen. Ted Cruz (R-Texas) to change their minds.
More than anything, Ryan's address appeared to be a message to the faction of his party that remains in a stupor as Cruz and Trump dominate the presidential contest. At some point, a more familiar political discourse will return, he said, and he is willing to be their standard bearer until then.
"Our political discourse — both the kind we see on TV and the kind we experience among each other — did not use to be this bad and it does not have to be this way," he said. "Personalities come and go, but principles endure. Ideas endure, ready to inspire generations yet to be born."
The Wisconsin Republican, speaking in a late-scheduled address before an assembly of Capitol Hill interns and journalists, maintained the veneer of neutrality in the GOP presidential race. Not once did he mention Trump or Cruz by name.
Yet in presenting his vision for a more positive political discourse, the GOP's most recent vice presidential candidate expressed an abiding faith in the power of policy and in Washington's potential, hardly the flavor of this GOP primary season.
Despite the unusual circumstances of the speech, Ryan's remarks were just an expanded version of a message he has persistently articulated ever since taking up the speaker's gavel. Republicans have a responsibility beyond just disagreeing, he says. They must offer solutions as well. It's a goal Ryan hopes to achieve this spring by writing a House GOP policy agenda.
On Wednesday, however, he publicly plumbed his own life experience to reveal how central that political philosophy is to his identity — not just as a politician, but as a person.
For Ryan, working on poverty issues under conservative activist Jack Kemp was a formative experience. Discovering his passion for policy was a coming-of-age moment, bringing a 20-something political staffer into a sure sense of how he wanted to spend his life.
"I came to Washington unsure of what I was going to do with my life," he said. "Instead of a sense of drift, I began to feel a sense of purpose. Jack inspired me to devote my professional life to public policy. It became a vocation."
Having chosen the Ways and Means Committee hearing room as the forum for his address, Ryan presented himself as a steadfast institutionalist.
"I had the privilege of joining this committee my second term in Congress. It's the perfect setting for what I want to talk with you about today. Because it is here, in this committee, that we debate some of the biggest, most consequential issues," he said. "We always held ourselves to a higher standard of decorum. We treated each other with respect. We disagreed — often fiercely so — but we disagreed without being disagreeable."
Republicans of Ryan's institutionalist mold have performed extremely poorly in this year's presidential campaign. Instead, the field has been dominated by two "outsiders," Trump and Cruz. Establishment favorites such as Florida Gov. Jeb Bush, Florida Sen. Marco Rubio and Wisconsin Gov. Scott Walker all struggled to gain traction.
Yet interviews with rank-and-file Republicans show that characterizing the battle for the Republican Party's soul as a two-front war between "insiders" and "outsiders" doesn't do justice to the complexity of the emerging schisms within the party.
Cruz-backing Rep. Mark Meadows (R-N.C), told Morning Consult Wednesday that he applauds Ryan's willingness to "tackle a tough issue in the midst of millions of dollars of ads that could drown him out." Even though Meadows was the House Freedom Caucus member who filed the motion to unseat former Speaker John Boehner (R-Ohio) last year, he still laments the tone of GOP presidential contest.
"One of the keys for a lot of this is to look at our election process – that can be very divisive, but has always been civil – versus a third-world country, which is both divisive and not civil," he said.
Nonetheless, Meadows suggested that Ryan was mistaken if he thought the solution to voters' frustration involved rolling out an agenda crafted by politicians in Washington. "Sometimes when you give a speech that would indicate there is more insight in Washington, D.C., than there is in 'Main Street,' America, that's a problem," he said.
Contrast those views to those of Rep. David Brat (R-Va.), another Freedom Caucus member. Like Meadows, Brat distrusts Washington institutions. But he also told Morning Consult he does not share some of his more conservative GOP colleagues' concerns with Trump's controversial statements on things such as banning Muslims or officially sanctioning torture.
"What the press misses and this bubble up here misses is there is something called the will of the people," he said in an interview. "Instead of critiquing the candidate who is flashy and has creative language at times, the press misses the obvious: What are the American people saying that this town doesn't get?"
Just because Republicans of Ryan's ilk have flopped in the presidential campaign doesn't mean they aren't well-represented on Capitol Hill. Even conservative critics of Ryan's policies are pleased with his efforts to foster a more inclusive environment on the Hill.
"I give it to Paul. He is not bogged down in the political. His focus is the policy," said Rep. Bill Huizenga (R-Mich.), who expressed particular excitement to help craft the House GOP's policy agenda. "It's a wise move, both on the public policy side of it as well as on the political side frankly, that we move ahead with our vision and our plans."