Republican Cries Foul on Possible Grand Canyon Monument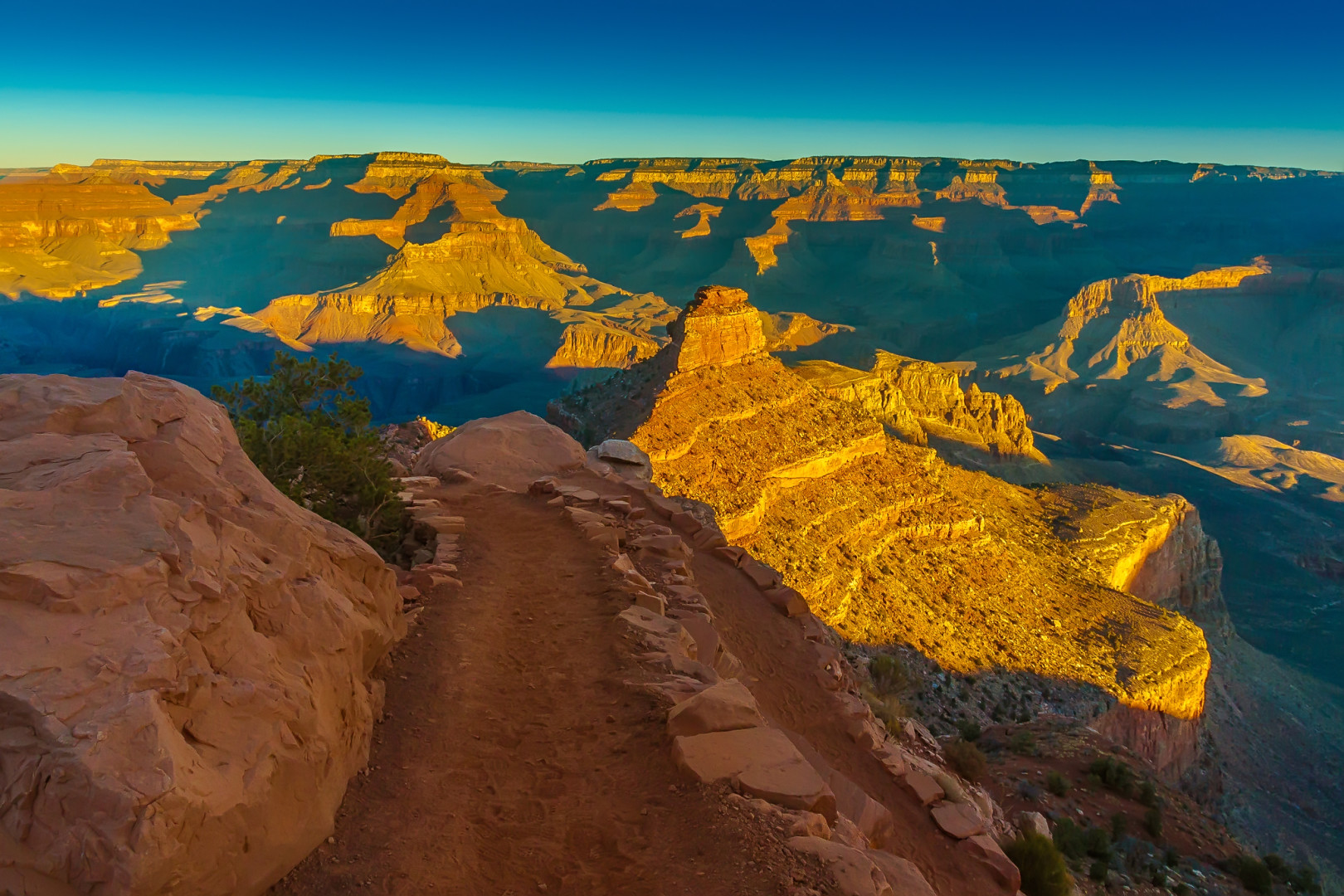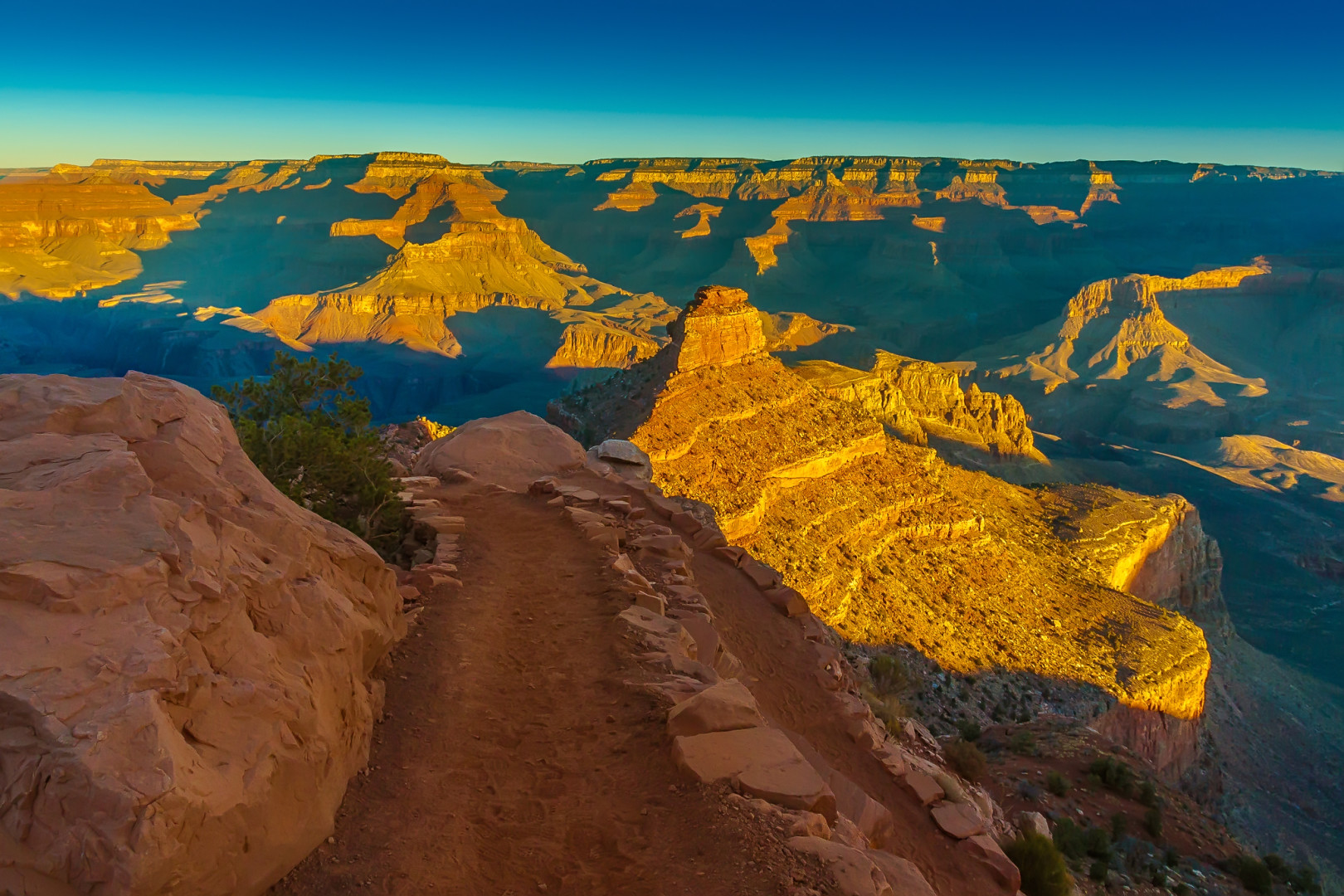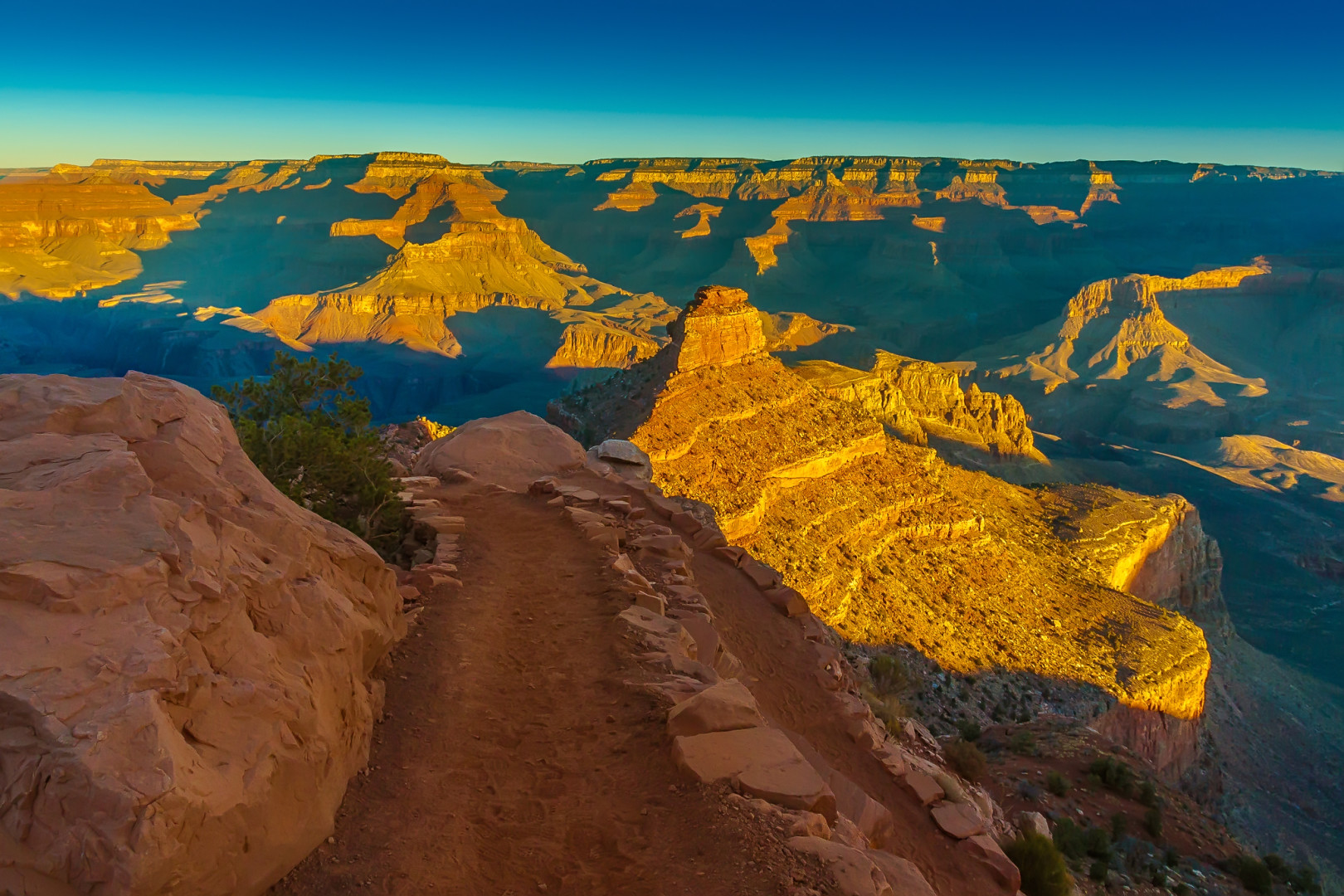 President Obama has drawn criticism from Republicans for his frequent use of the 110-year-old Antiquities Act to preserve large swaths of public lands without Congress's approval. Now, one Arizona Republican is worried that members of his state's delegation are plotting with the White House to block mining and timber activities in a piece of his district close to the Grand Canyon.
Bureau of Land Management Director Neil Kornze told Rep. Paul Gosar (R-Ariz.) during a House Oversight subcommittee hearing Wednesday that his agency is talking to the White House about multiple potential national monuments in Arizona. The agency is "looking at the country and figuring out where would this be appropriate and where would it not," Kornze said.
Obama has set aside 260 million acres of land and water as national monuments, according to the White House. The expansion of the national monument system is arguably part of Obama's environmental protection plan, similar to freezing coal leases on federal lands for the next three years. Not surprisingly, it's irked rural Republicans who disagree with Obama's environmental agenda.
Along with Gosar's concerns about national monuments in his district, Republicans at the hearing criticized BLM for its coal-lease freeze. They also are angry at the administration for canceling lease sale events for oil and natural gas due to bad weather or lack of space, even though Congress allows BLM to conduct those sales online.
Kornze's comment on national monuments came at the end of an extended back-and-forth in which he initially told Gosar that only the White House could speak to potential national monuments, since the Antiquities Act gives that power to the president. He then acknowledged that BLM gets "requests and interest from a lot of people" about national monuments, and that it has had discussions with the White House specifically about possible monuments in Arizona.
"That's kind of– You misled me," Gosar told Kornze. "At the very beginning of that conversation you said you'll have to talk to the White House. So there is some coordination going on."
Gosar then asked if any members of the Arizona delegation were involved in the discussions. Kornze again was hesitant to answer, but he said there were no Arizona lawmakers involved in the White House-BLM discussions that he knew of.
Rep. Raul Grijalva (D-Ariz.), the ranking Democratic member of the House Natural Resources Committee, submitted a letter in January 2015 along with Reps. Ann Kirkpatrick (D-Ariz.) and Ruben Gallego (D-Ariz.) calling on Obama to use the Antiquities Act to create a 1.7 million-acre national monument mostly on the north side of the Grand Canyon, in Kirkpatrick's district, adjacent to Gosar's. Grijalva also introduced legislation last November to establish the monument, although that's unlikely to gain much support in the Republican-controlled House.
Steven Smith, a spokesman for Gosar, told Morning Consult that the congressman was specifically wondering if Grijalva, Gallego, or Kirkpatrick had been talking to the administration. Staffers for Grijalva and Gallego both said their offices had not communicated with the White House about creating the monument. Kirkpatrick's office did not respond.
"We haven't quite gotten there yet," said Diane Padilla, a spokeswoman for Grijalva. "That is the ultimate goal."
Gosar, meanwhile, has introduced a bill aimed at undercutting the president's ability to unilaterally set aside land. His bill would limit Antiquities Act national monument designations to 5,000 acres or less and require the president to take more steps to ensure local support for the monument. That bill is still in a House Natural Resources subcommittee.
After the hearing, Gosar put out a press release saying Kornze had "confirmed a truth many of us have long suspected: the White House has quietly coordinated with federal land management agencies to go around Congress and further the Obama Administration's far-left political agenda."