Census: Sun Belt Population Booming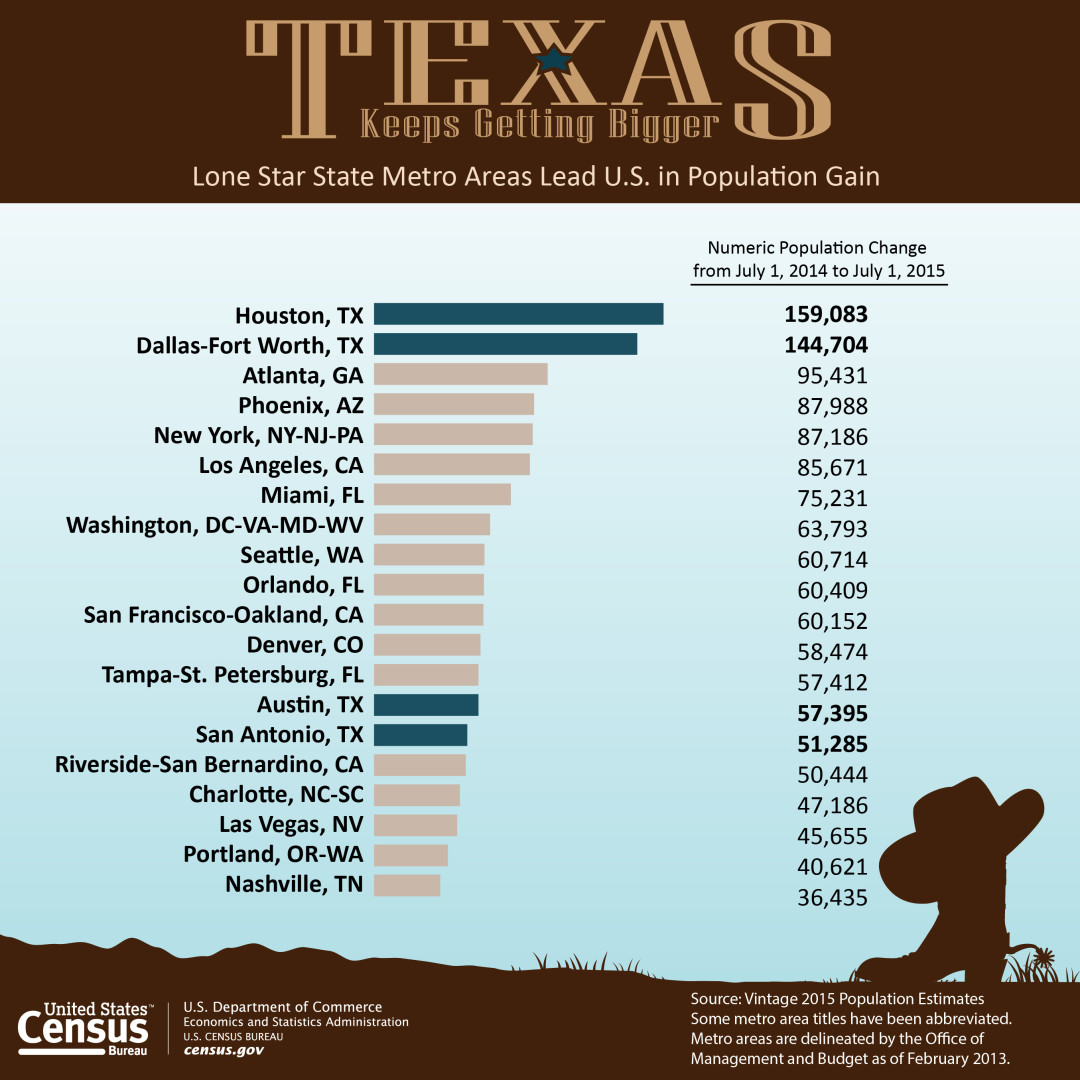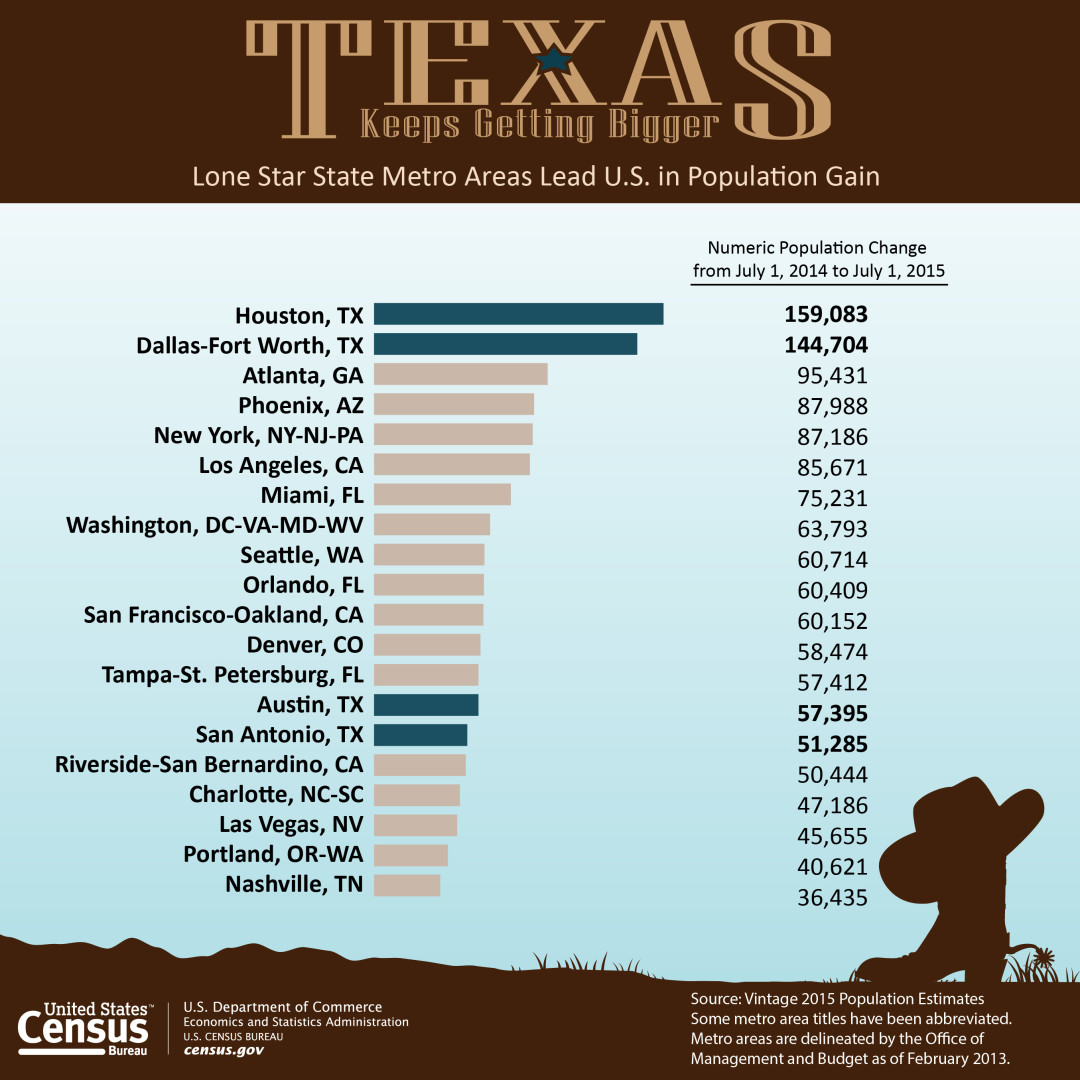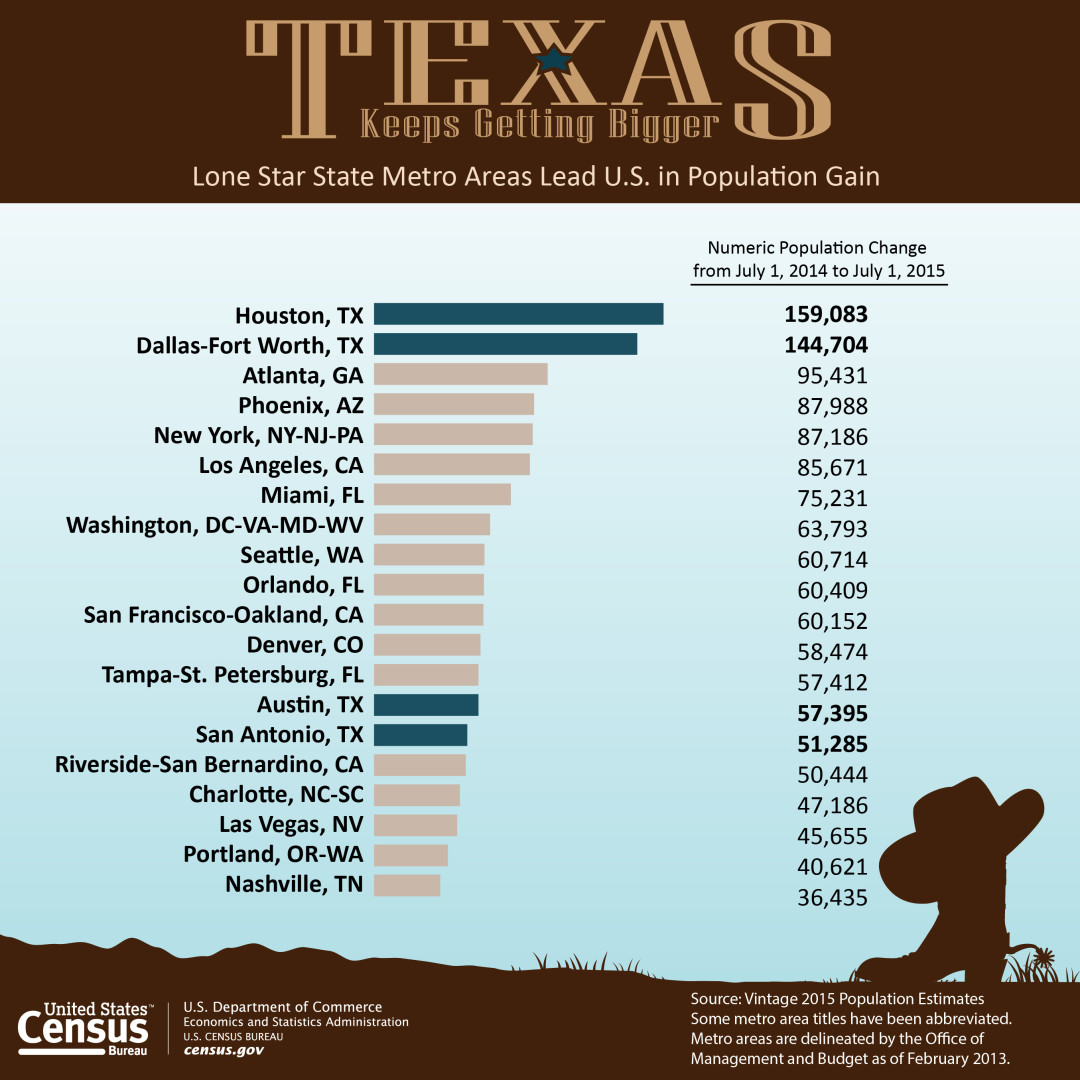 A slowdown in internal migration caused by the Great Recession appears to be over, according to new Census data that shows Americans moving to the South and West.
Metropolitan areas that attracted the largest number of migrants over the last year lie almost entirely in the Sun Belt. Twenty-one of the 25 fastest-growing metro areas are in Florida, South Carolina, Alabama, Texas or Arizona, the data shows. The remaining four are in Colorado, Oregon and Utah.
Texas has seen an especially remarkable influx of new residents The four Texas counties that added the most new residents last year — Houston, Dallas-Fort Worth, Austin and San Antonio — together accounted for more growth than any other entire state in the nation.
Those four areas added 412,000 new residents last year, the Census Bureau said Thursday. Houston added 159,000 new residents, larger than any other single metro area.
Fourteen other metro areas added more than 50,000 new residents over the last year, including Phoenix (87,988), Miami (75,231), the Washington, D.C., area (63,793) and Seattle (60,714). The four counties that added the highest percentage of population, on the other hand, are all in North Dakota, where the slowing oil boom has nonetheless continued to attract new residents.
Los Angeles added about 85,000 new residents over the last year; at 10.2 million, it remains the single largest county in America. The second-largest county, Cook County, Ill., lost about 10,000 residents.
Fulton County, Ga., and Wake County, N.C., both crossed the million-resident threshold for the first time last year, the Census Bureau said. Growth in Wake County, the Raleigh-Durham area and in the Charlotte metro area helped North Carolina become the ninth state with more than 10 million residents.
More Americans moved to Maricopa County, Ariz., than any other county, followed by Clark County, Nev. Los Angeles and Miami led in attracting the most new international residents.