Inside the GOP's Effort to Consolidate the Super PAC Universe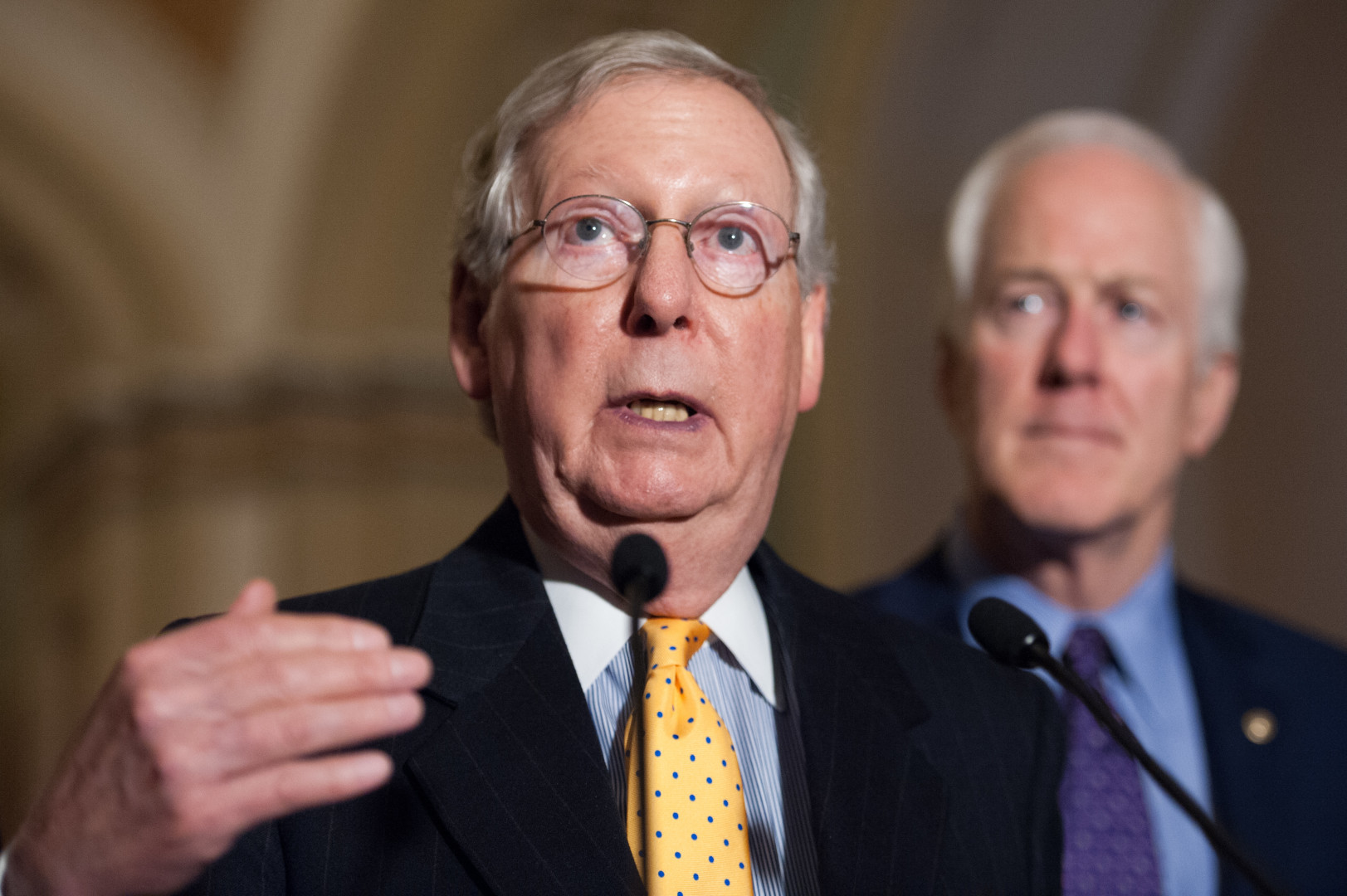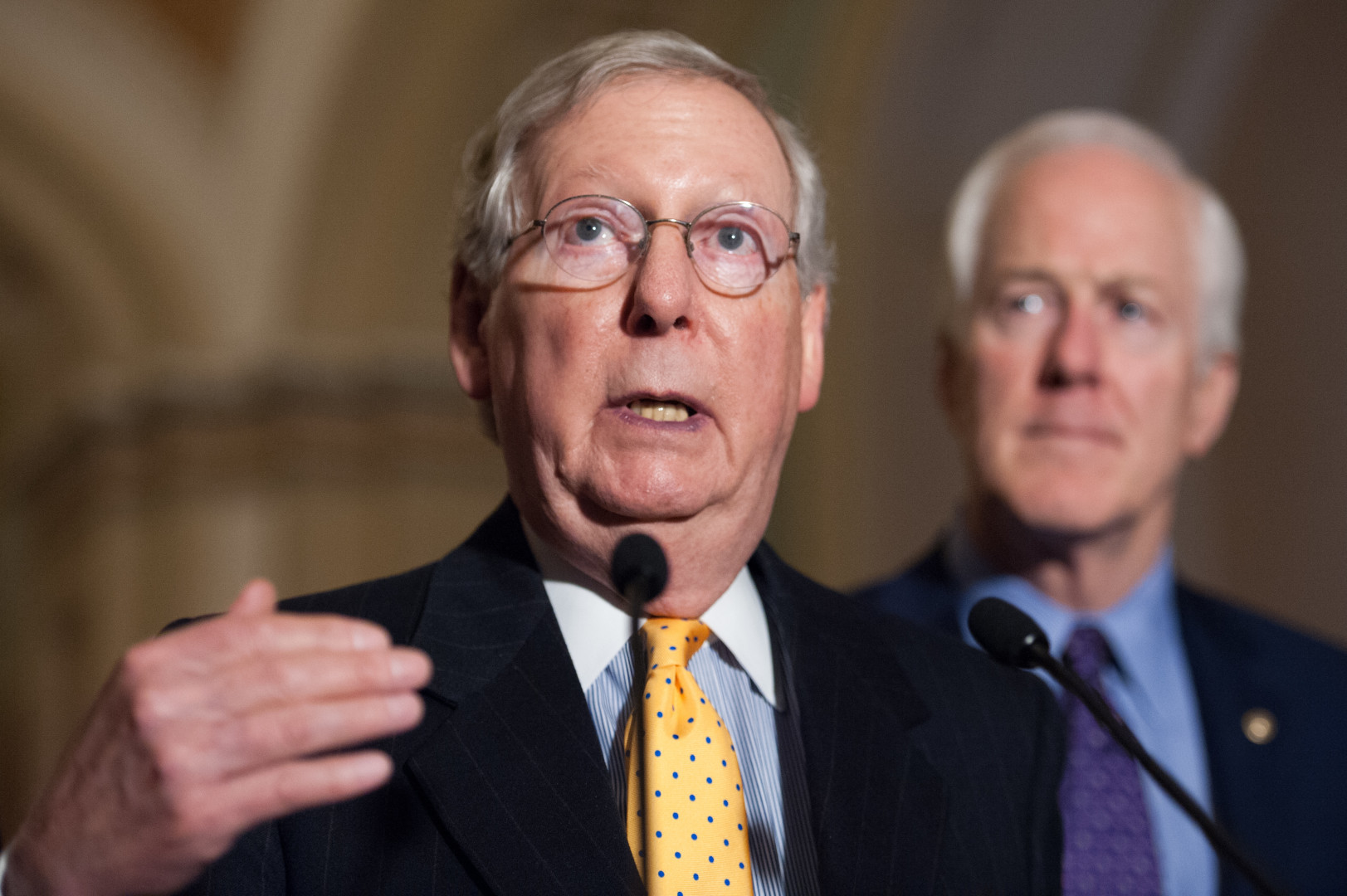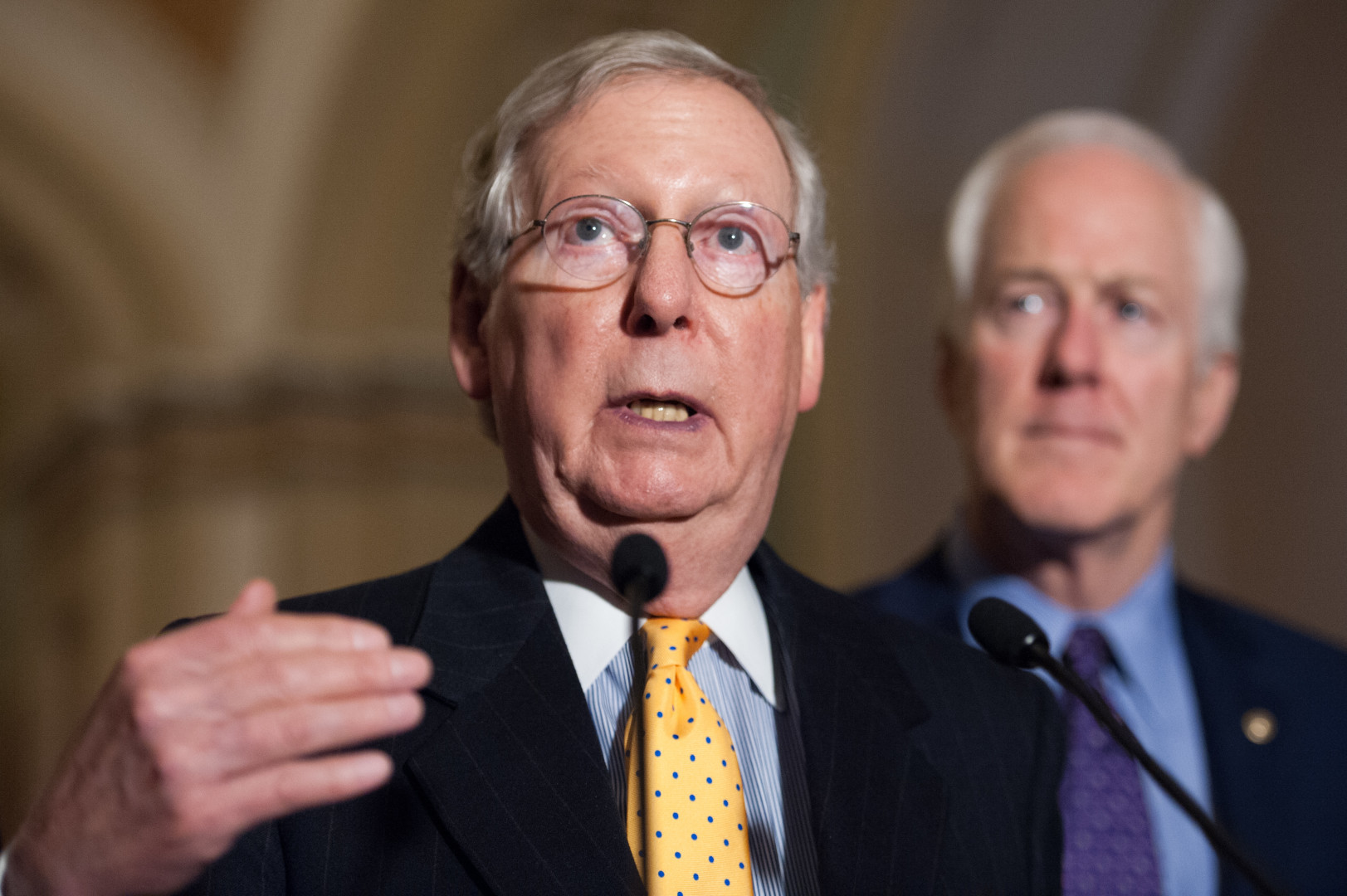 As Republicans prepared to assume control of the Senate a little more than a year ago, incoming Majority Leader Mitch McConnell delivered a clear message to the members of his conference: Don't set up your own super PAC.
McConnell, a keen student of politics, wanted Republicans to follow a model established by Senate Democrats, who steer their big donors to a single outside group. Doing so, he told fellow Republicans, would allow the single entity to raise and spend money in the best interest of the new majority, keep down costs and coordinating messages across the country.
At a meeting held at the NRSC, the Senate GOP's campaign arm, McConnell and his top political adviser, Josh Holmes, told Republican senators they should steer big donors to One Nation and the Senate Leadership Fund, two groups tied to the American Crossroads network of organizations.
In previous cycles, "there were a number of super PACs, all of which complicated the broader messaging that would have helped the candidates," Holmes said in an interview. "Donors asked that that be fixed for this cycle."
The man who heads the two groups, Steven Law — like Holmes, a former McConnell chief of staff — would use their monetary power to keep vendor costs down and prevent the kind of rampant profit-taking that has plagued some candidate-specific super PACs. They could also ensure that Republican efforts to keep the Senate would not be hampered by multiple outside groups stepping over each other and muddling messages.
McConnell "looked at what happened with the Democrats, and they have much greater consolidation in the super PAC world," said a Republican strategist, one of half a dozen with knowledge of the meeting who spoke on condition of anonymity to avoid antagonizing colleagues. "He thought we should do that on our side, and there would be more efficiency in helping our candidates."
Left unsaid at the meeting: Organizing one clearinghouse for major donors would reduce competition for contributions from big donors.
In the year since, Republicans have made a significant leap toward consolidating the number of outside groups helping Republicans defend their majority. The Senate Leadership Fund, a super PAC, has reported raising $13.6 million for the cycle through the end of February. One Nation, a 501(c)(4) that does not have to report its funding totals as often, raised $10.3 million through the end of 2015.
By contrast, the Senate Majority PAC, the main conduit of outside money on the Democratic side, has raised $9.2 million through the end of February, according to reports filed with the Federal Election Commission.
"We can't comment on how other groups are doing, but fundraising for the new Senate Leadership Fund and One Nation has been robust and is only accelerating," said Ian Prior, a spokesman for both groups.
But McConnell's call to unite under a single banner did not sit well with every Republican incumbent seeking re-election this year. When top officials at the NRSC called around for an update a few days later, several aides to senators up this year informed them they would be setting up a candidate-specific PAC.
"No way in hell we're going to tell our donors to go that way," one senator present at the meeting told his top aide.
A super PAC backing Sen. Rob Portman (R-Ohio), the Fighting for Ohio Fund, has raised $2.3 million. Prosperity for Pennsylvania, a super PAC supporting Sen. Pat Toomey (R-Pa.), has raised more than $1.1 million. Sens. Mike Lee (R-Utah) and Ron Johnson (R-Wis.) have their own outside groups, too. Others are taking steps toward establishing their own groups.
At least one candidate, Sen. Kelly Ayotte (R-N.H.), has had her supportive super PAC included within the Senate Leadership Fund umbrella.
Related: Morning Consult's Senate Race Rankings
Several Republicans involved in the 2016 campaign said their clients chafed at the notion of pooling resources. Coordinating resources may be good for the majority as a whole, but when crunch time arrives, a single national organization must make difficult decisions between incumbents who might all need help. Giving up an individual super PAC, some senators worry, could mean being left high and dry during the critical stretch run.
For examples, Republicans needed to look no further than the Democrats they are trying to emulate. Senate Democrats' chief campaign arm cut advertising buys late in 2010 and 2014 in states such as Arkansas, Kentucky and Louisiana, where polls showed Democratic candidates trailing badly. That sounded a death knell for Democrats who went on to lose by double digit margins.
Some Republicans wondered, too, why they had to play by different rules than McConnell himself. Facing what appeared to be a difficult road to re-election in 2014, McConnell received support from two outside groups, the Kentucky Opportunity Coalition and Kentuckians for Strong Leadership, run by his allies. McConnell's No. 2 in the Senate, Majority Whip John Cornyn, got help from Texans for a Conservative Majority, run by his own former advisers.
"What everyone wanted was the same thing that Mitch McConnell and John Cornyn had. They had super PACs set up and they made sure their people were running their super PACs, so they had confidence in the product at the end of the day," the Republican strategist said. "Why should Pat Toomey have to live by a different set of rules than Mitch McConnell lived by? You can't tell that to Rob Portman. You can't tell that to Pat Toomey."
Holmes said much of the internal debate has been driven by the very consultants who stand to make money from the super PACs they form.
"As long as there are political consultants, there will be entities formed by them," he said.
There is little tension today among Senate Republicans, many of whom have come to accept the current structure — one "mothership," as several strategists referred to Law's group, surrounded by smaller orbiting groups. Senators want the Senate Leadership Fund and One Nation to succeed, those strategists said, but at the same time, they want a backup plan.
"Entreprenurialism and individualism are values on our side," said another aide to a Republican seeking re-election this year. "There are some donors who will only give to super PACs that are dedicated to one candidate. Not all donors are that way. Other donors want to be in a herd."
On the Democratic side, two contenders still running for Senate seats have established their own outside PACs. One backing former Rep. Joe Sestak (D-Pa.) is on air with ads in Pennsylvania, while Rep. Patrick Murphy (D-Fla.) has a super PAC funded in part by his wealthy father. Both Sestak and Murphy face competitive primaries later this year. One of Murphy's would-be rivals, Florida Lt. Gov. Carlos Lopez-Cantera (R), is backed by a super PAC that has raised almost $1 million on its own.