Photo of the Day: Under the Scaffolding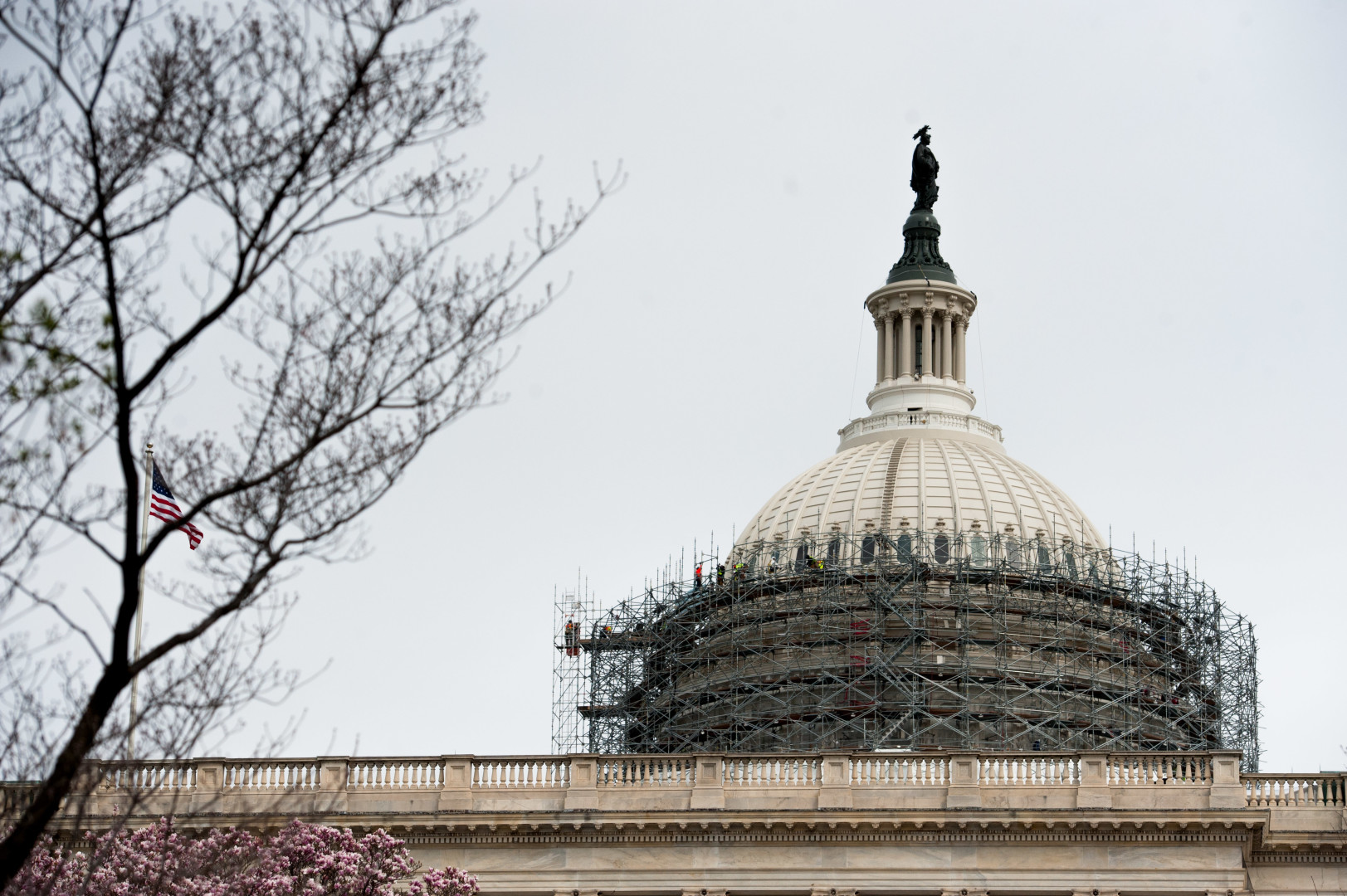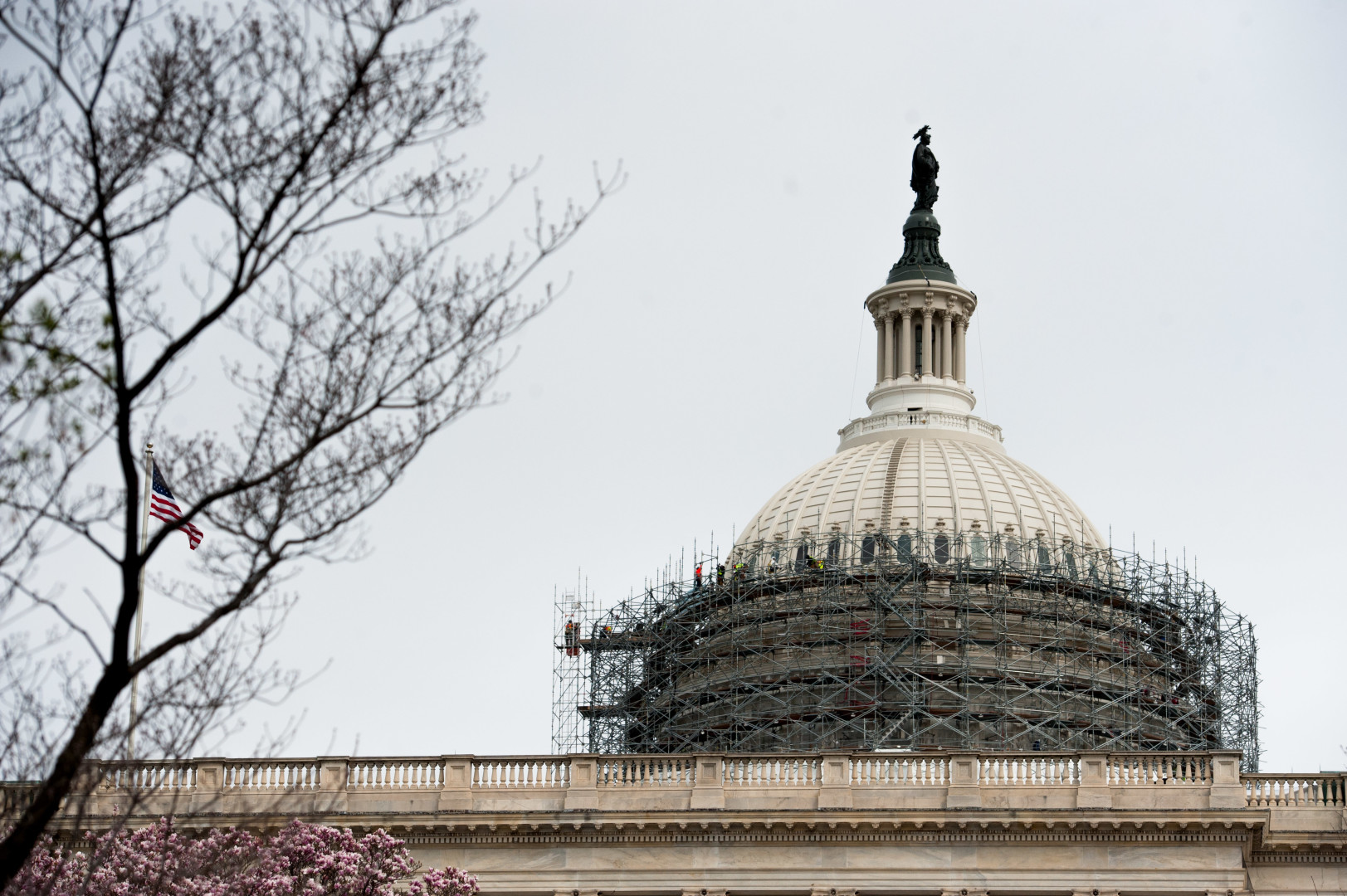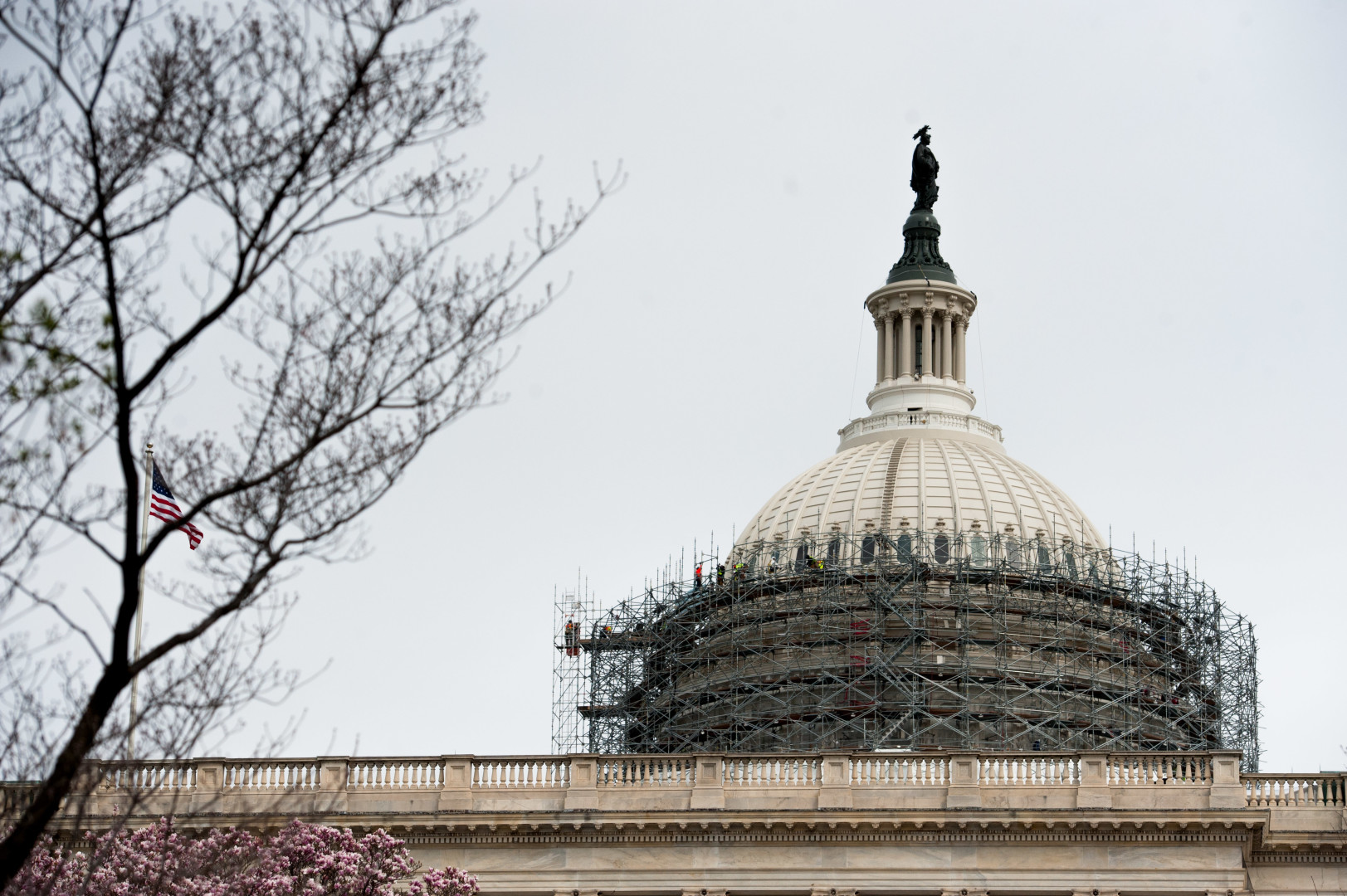 As the cherry blossoms emerge, so too does the Capitol's ivory dome. Encased in scaffolding since November 2014 for a restoration project, the dome's top third showed itself this week.
According to the Architect of the Capitol, the restoration project will remedy decades of damage by snow, rain, and sun, just in time for the inauguration of the 45th president. The dome hasn't seen a large-scale restoration project since 1959.