Chief: Suspect Shot by Capitol Police at CVC; Woman Injured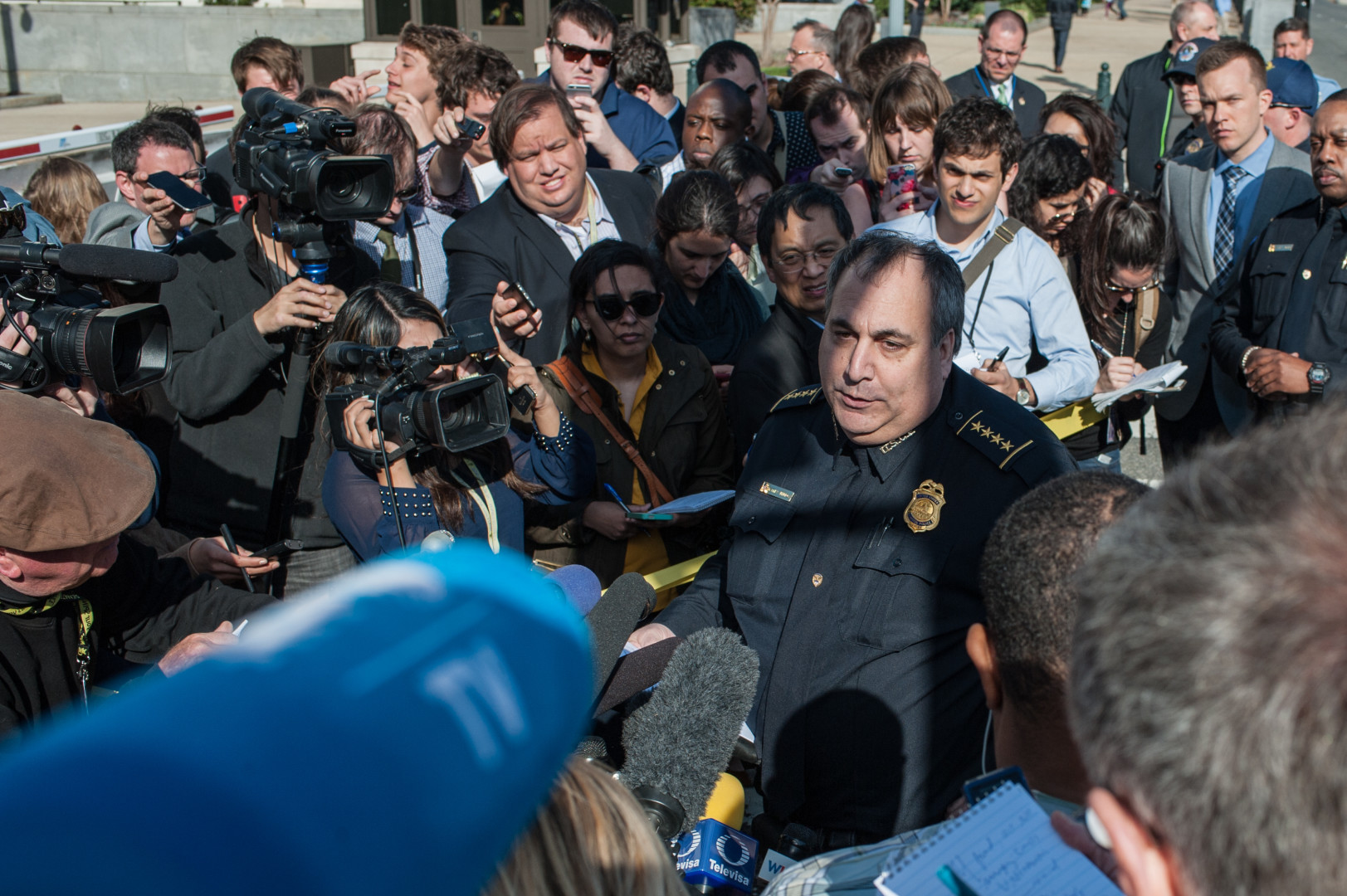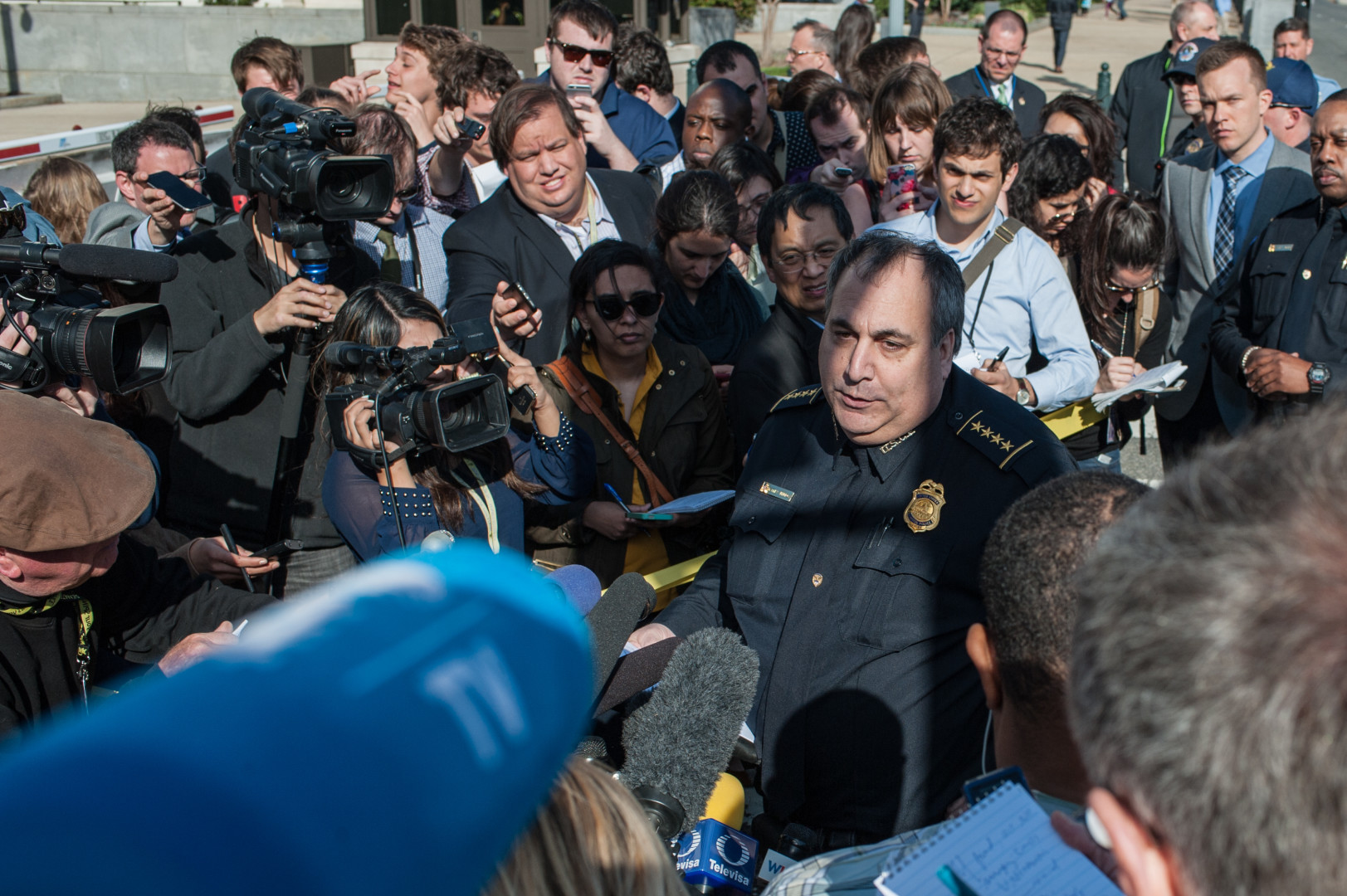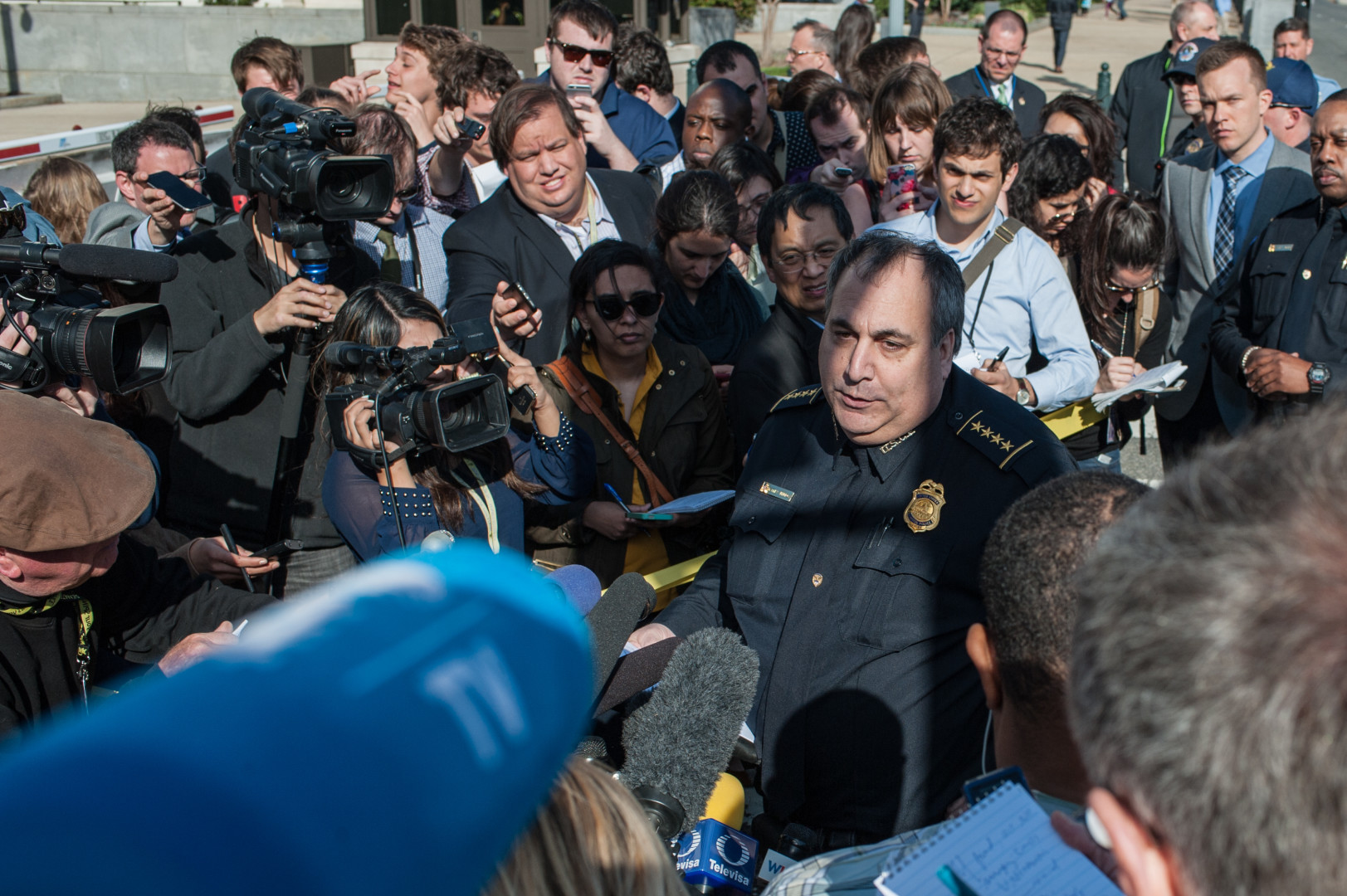 Police shot a man Monday afternoon after he drew a weapon at the U.S. Capitol Visitor Center, U.S. Capitol Police Chief Matthew Verderosa told reporters.
A woman was hospitalized after suffering minor injuries and no officers were injured, Verderosa said.
The suspect, identified as 66-year-old Larry Dawson of Tennessee, was taken to the hospital for surgery, Verderosa said. Dawson is believed to have acted alone and was known to Capitol police "through previous contact," according to Verderosa. Dawson was reportedly arrested in October after disrupting the House chamber, shouting that he was a "prophet of God."
"We have no reason to believe this is anything more than a criminal act," the chief said.
Capitol Police said later Monday that Dawson remained in stable but critical condition after surgery. He was charged with assault with a deadly weapon and assault on a police officer while armed.
Dawson was shot around 2:39 p.m. after he drew a weapon and pointed it at an officer during a "routine administrative screening," Verderosa said. The weapon was obtained at the scene.
The Capitol was placed on lockdown for about an hour, and reopened for business at about 3:40 p.m., Verderosa said. Agents also briefly closed the North and South fence lines of the White House complex during the incident, according to the Secret Service.
The visitor center remained closed longer while authorities investigated the scene.
Verderosa said officers found the Dawson's vehicle on the Capitol grounds. It will be investigated pending a search warrant.
The chief said of the screening process, which screens more than 2 million visitors annually, "It appears the screening process works the way it's supposed to."
Members of Congress are not at the Capitol this week due to recess. Earlier Monday, Capitol Police held a drill for an active shooter incident.
House Speaker Paul Ryan (R-Wis.) issued the following statement in response to the shooting:
"Today we are reminded of the courage and daily sacrifice of the United States Capitol Police. The Capitol is our greatest symbol of democracy, and these officers serve to protect not just those who work there but also the millions of visitors from all around the world who travel each year to see it. This evening our thoughts and prayers are with all those who faced danger today. While the investigation of the incident continues, I want to express my deep gratitude, on behalf of the whole House, to the men and women in uniform who keep us safe."