Photo of the Day: Mark, Meet Merrick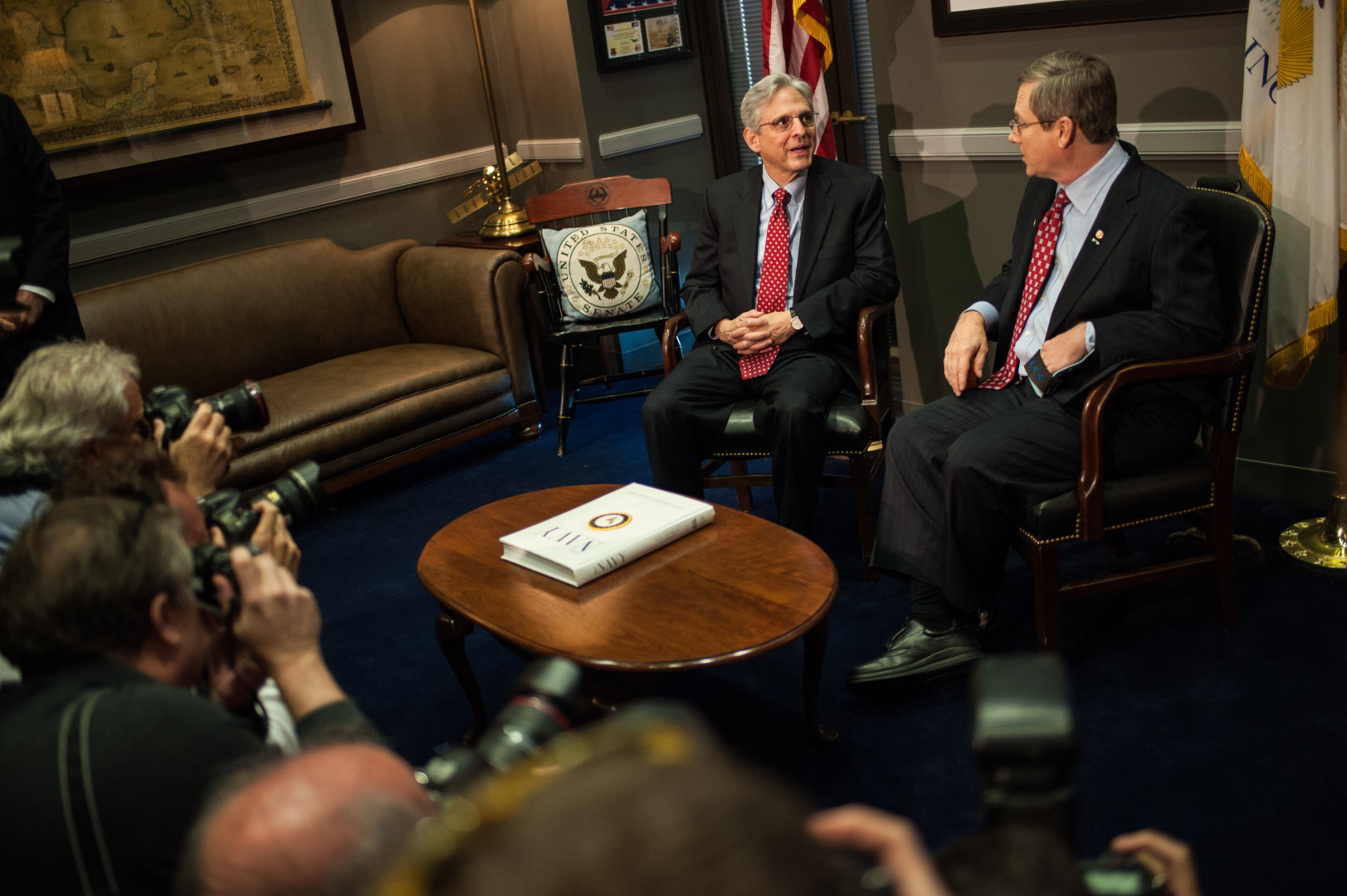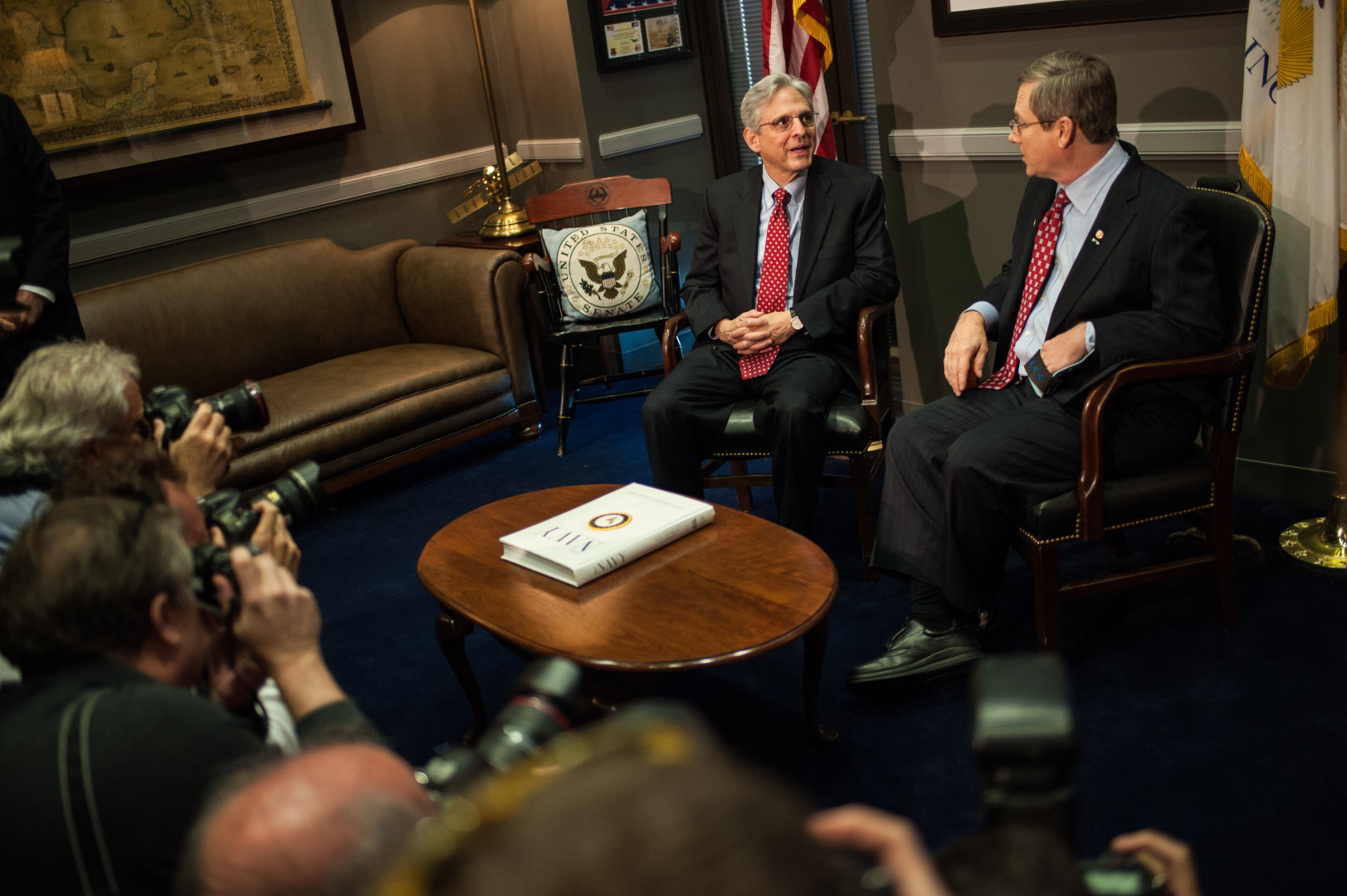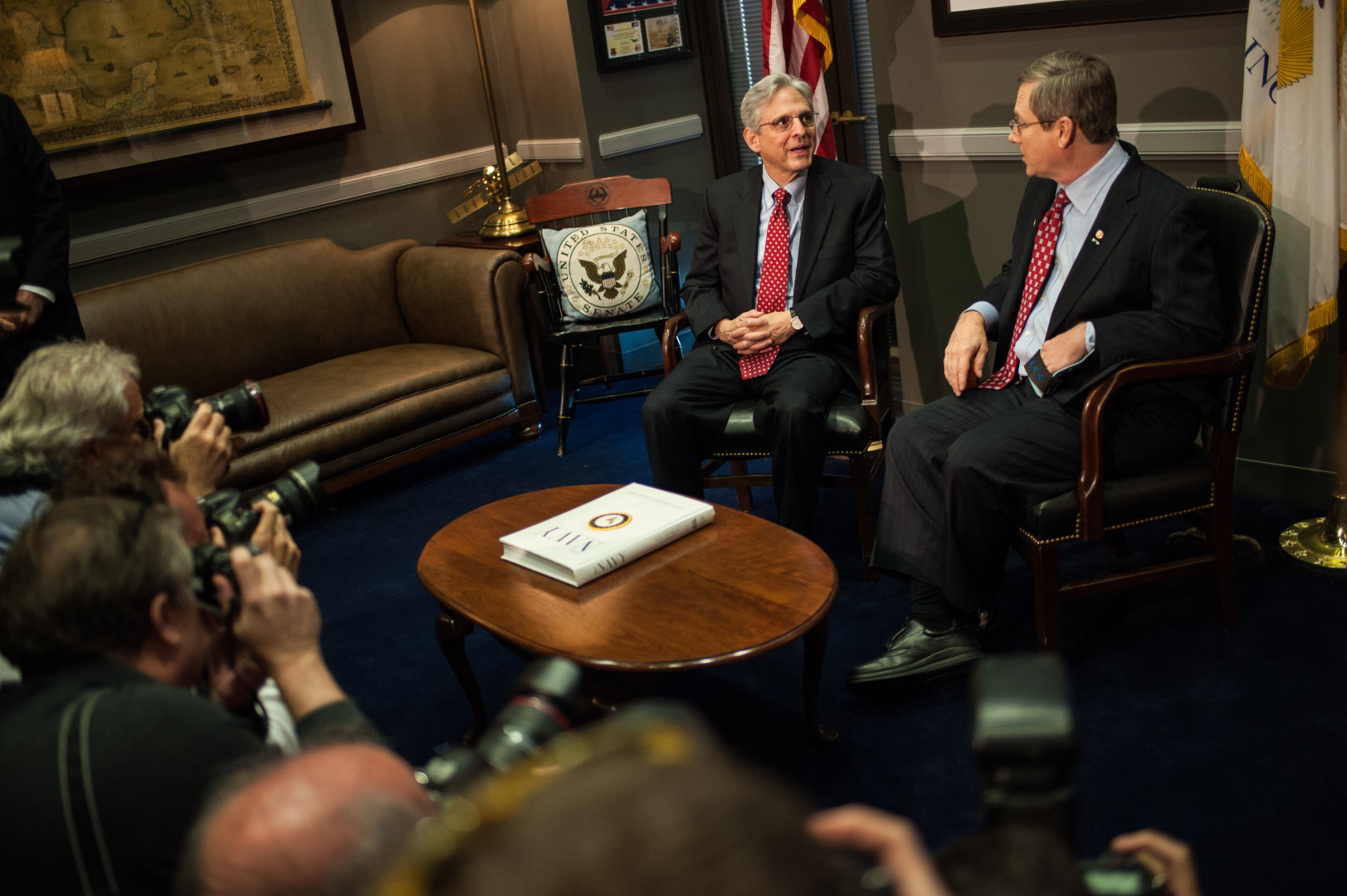 TV crews and press photographers crowded into Sen. Mark Kirk's office in waves, cameras chittering as the junior senator from Illinois became the first Republican to meet with Chief Judge Merrick Garland, President Obama's nominee to replace arch-conservative Antonin Scalia on the Supreme Court.
Senate Republican leadership has vowed not to consider Garland's nomination, claiming the right to appoint Scalia's successor belongs to the incoming president. Kirk is facing a tough re-election campaign against Rep. Tammy Duckworth (D-Ill.), causing him to deviate slightly from an increasingly unpopular party line.