Blue Nerves Fray Over Pennsylvania Primary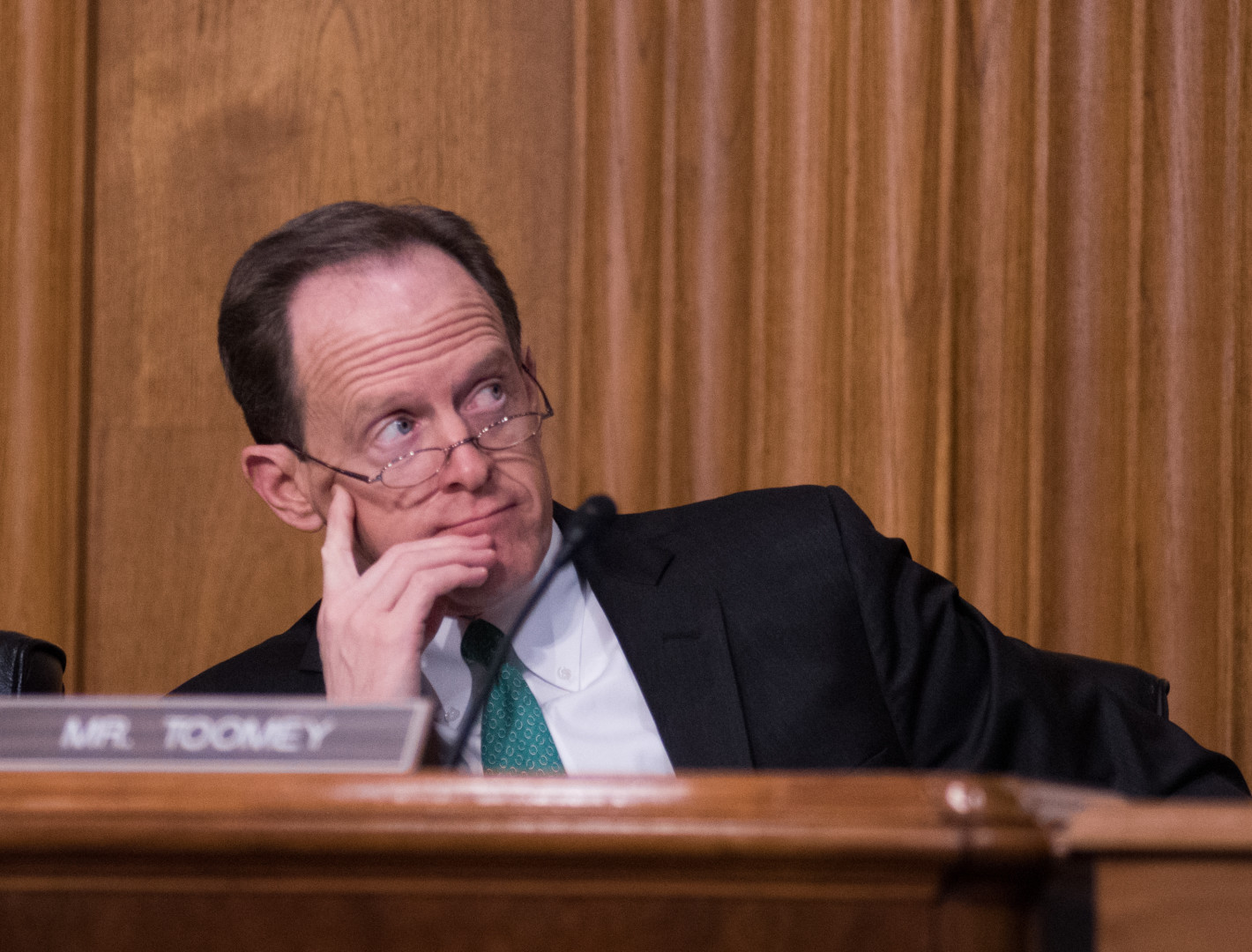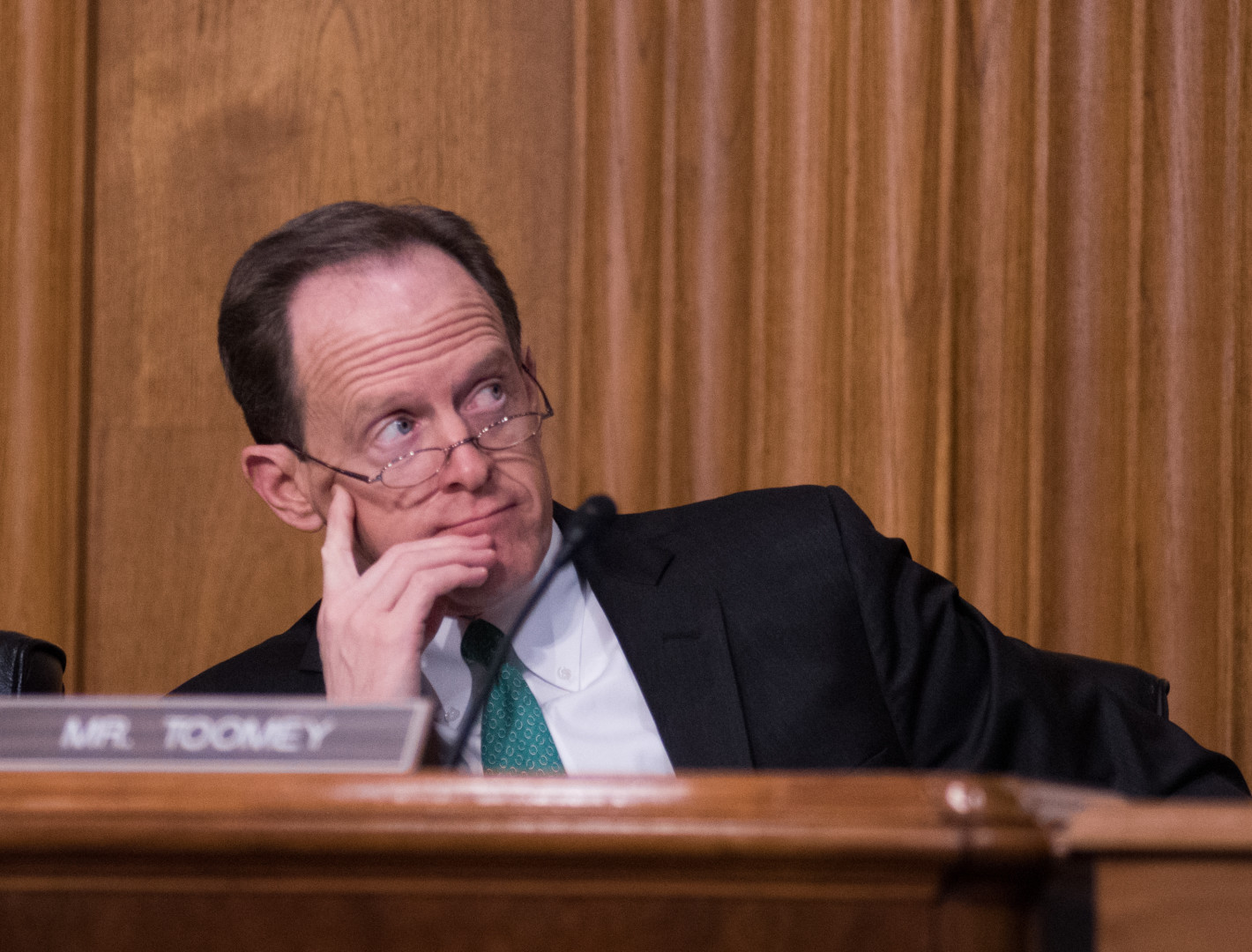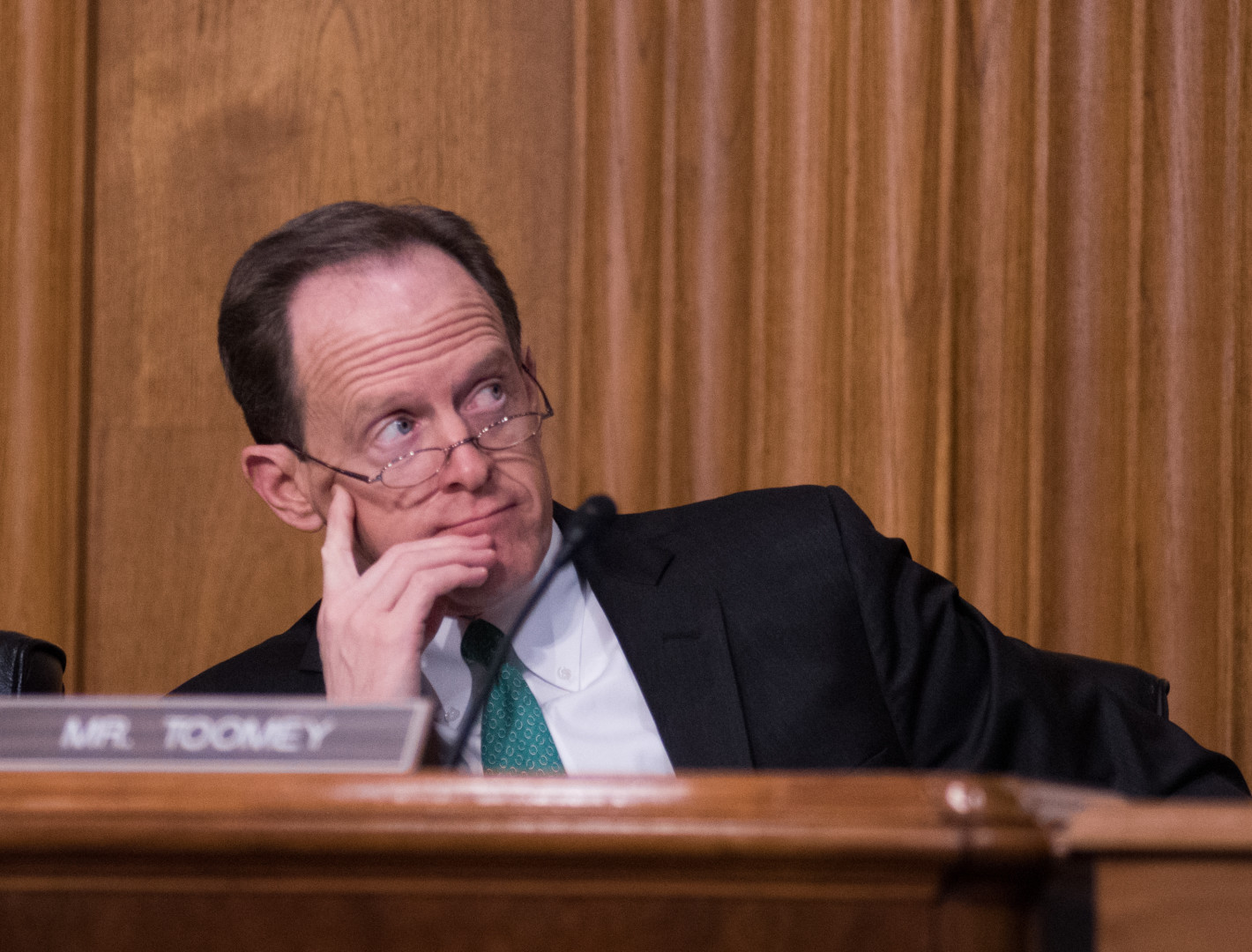 For a Democratic Party that's used to picking its candidates and avoiding messy primaries, Pennsylvania is proving a vexing conundrum — one that might cost the party one of its best chances at knocking off a Republican incumbent.
National Democrats in recent years have excelled at anointing candidates in key races, avoiding costly primaries and wounded nominees. Their success stands in contrast to Republicans, who in recent cycles have lost Senate contests in states such as Nevada, Colorado, Missouri, Delaware and Indiana after arch-conservatives or weak contenders won divisive primaries.
But in the Keystone State, the anointed favorite this year is doing something unusual: She's losing.
State and national Democrats are backing Katie McGinty, a former state Environmental Protection secretary and chief of staff to Gov. Tom Wolf. Wolf, former Gov. Ed Rendell and the DSCC have all publicly endorsed McGinty; so has Sen. Bob Casey, who made an unusual foray into a Democratic primary earlier this month. On Wednesday, President Obama and Vice President Biden added their names to McGinty's campaign.
And yet a month ahead of the April 26 primary, a Franklin & Marshall Center for Opinion Research poll found McGinty trailing her chief rival, former Rep. Joe Sestak, by a wide 31 percent to 14 percent margin. A third candidate, Braddock Mayor John Fetterman, sits in third place with 7 percent.
The Franklin & Marshall poll surveyed 828 registered voters between March 14-20, for a margin of error of plus or minus 3.3 percentage points. The poll included a subsample of 408 registered Democrats, for a margin of error of 4.7 percentage points.
Worryingly for national Democrats who back McGinty, Sestak's share of the vote has increased by 10 percentage points since a February Franklin & Marshall poll. McGinty's vote-share rose just two points, even after she began running television ads on March 7.
Now, just weeks before voting begins, the Democratic calvary is riding to McGinty's rescue. EMILY's List, the group that backs pro-choice Democratic women, will begin running ads on April 5. The powerful union SEIU bought almost $250,000 in airtime in the Pittsburgh media market, where McGinty is virtually unknown, last week.
Sestak has defied national Democrats before. In 2010, he beat then-Sen. Arlen Specter, even after both President Obama and Vice President Biden endorsed the party-switching Specter. Sestak went on to lose to Republican Sen. Pat Toomey by two percentage points, a margin of 80,000 votes out of four million cast.
Sestak, who represented a suburban Philadelphia district for two terms before running for Senate, grated on party leaders during his time in Washington. This cycle, Sen. Chuck Schumer of New York, who will become the Senate's Democratic leader next year, actively recruited several candidates to run against Sestak.
But Sestak's fans see his habit of bucking those leaders as a positive.
"We're disappointed now that the state party and the national party both are pushing hard for McGinty," said Beth Alois, a Sestak backer who runs the Thornbury Township Democratic Committee in Delaware County. "Why aren't they supporting the person who has the best chance to beat Toomey in the fall? It's because he wouldn't follow the party line all the time when he was in Washington."
Pennsylvania political observers say there's enough time to move the poll numbers ahead of the primary, and that voters tend to tune in late anyway.
"These races really don't get started until the television starts, for the most part," said Larry Ceisler, a Philadelphia Democratic strategist. "Joe Sestak has been running for this office for six years. He hasn't stopped. My guess is that his number is a pretty hard number, that people who support Joe Sestak support Joe Sestak, and they're not going anywhere."
The race remains volatile in part because of the competitive Democratic presidential primary, which will drive turnout as Hillary Clinton and Bernie Sanders vie for Pennsylvania's 189 delegates. Clinton leads in public polls in Pennsylvania, which some Democrats hope will bode well for McGinty. But enthusiasm for the decidedly anti-establishment Sanders could also benefit Sestak, they warn.
Fetterman, too, could play spoiler. The Braddock mayor, the only candidate from Western Pennsylvania, cuts an unusual profile for a Senate candidate: He is 6′ 8″ tall, bald, goateed and tattooed. He has raised little money compared to the two front-runners, though he appeals to voters predisposed to Sanders, whom he has endorsed.
"John Fetterman has a very interesting story to tell, but I don't think he's going to have the resources to tell it," Ceisler said.
The eventual winner will face a difficult task in unseating Toomey, a conservative who has made moves toward the middle. Toomey ended 2015 with more than $9.5 million in the bank. Sestak had just $2.5 million on hand at the end of the year; McGinty had a disappointing $1.1 million.
Toomey's campaign, overseen by manager Peter Towey and general consultant Jon Lerner, has already begun airing its first two advertisements, one of which touts his work with Sen. Joe Manchin (D-W.Va.) on a measure that would have expanded background checks on gun purchases. Advisers say Toomey will spend his time touting his work on law enforcement measures and on the opioid crisis, which has hit Pennsylvania hard. All three issues are designed to appeal to voters in the swing Collar Counties, around Philadelphia, where Pennsylvania elections are won and lost.
But Democrats have an opening: The same Franklin & Marshall poll showed just 30 percent of Pennsylvania voters have a favorable opinion of Toomey, while 35 percent see him unfavorably.
Whether Sestak is capable of winning a seat he lost six years ago, a rare feat in modern politics, or whether McGinty's allies can ignite a spark that has so far been missing from her campaign, remain to be seen. One of the Democratic Party's best chances to snag a Republican-held seat appears dangerously precarious.