The Coming Week: Senate Could Move on FAA, Puerto Rico Talks Continue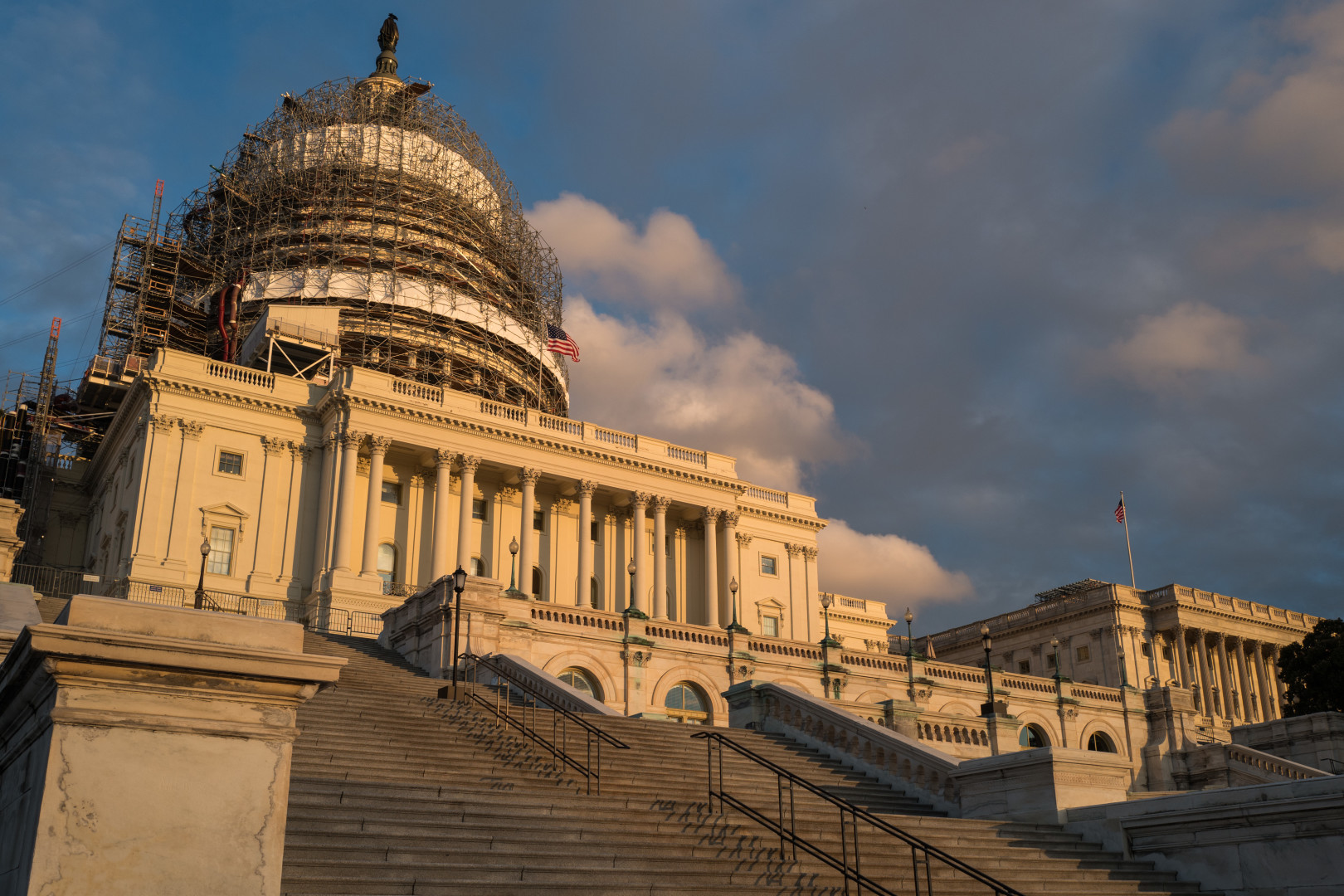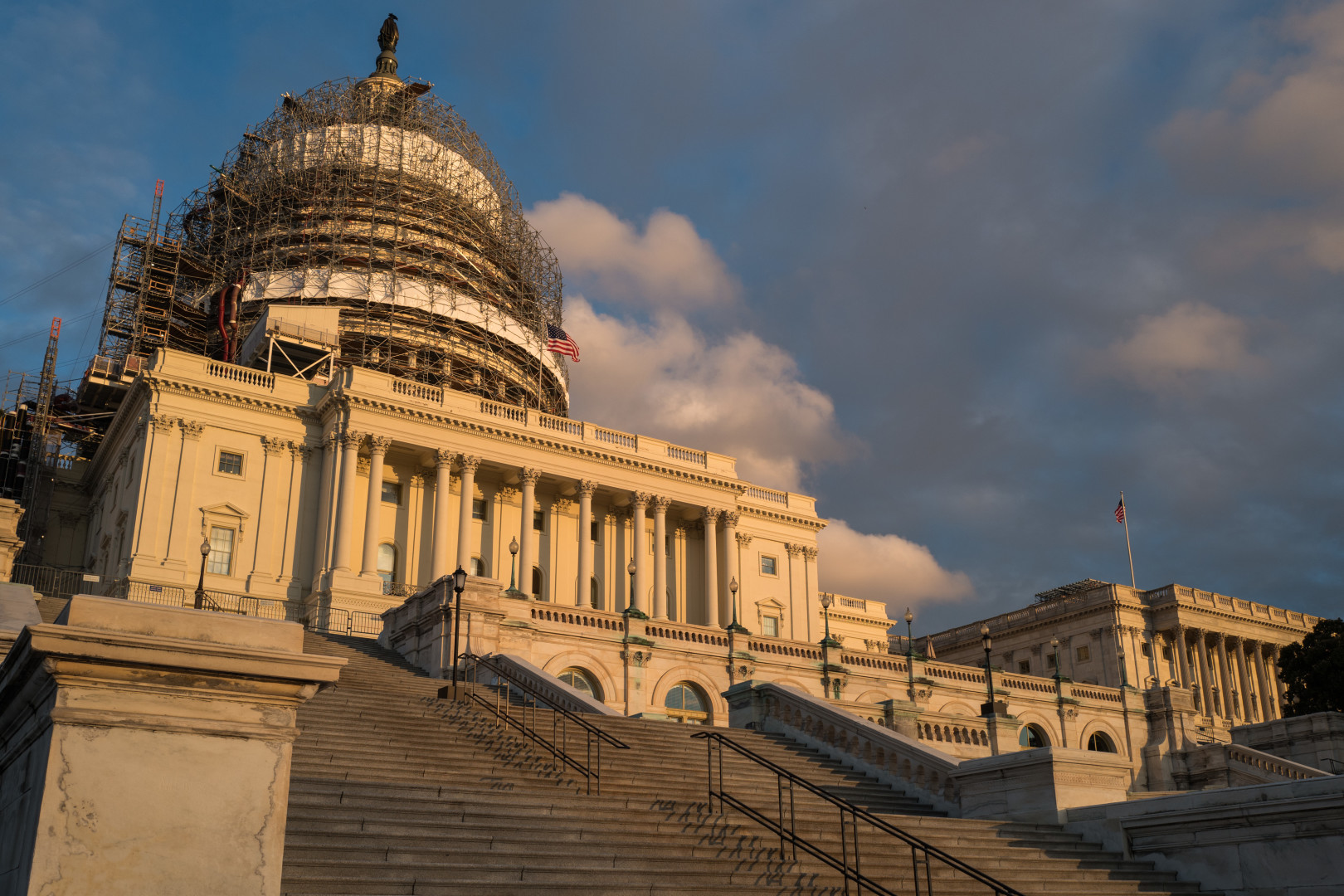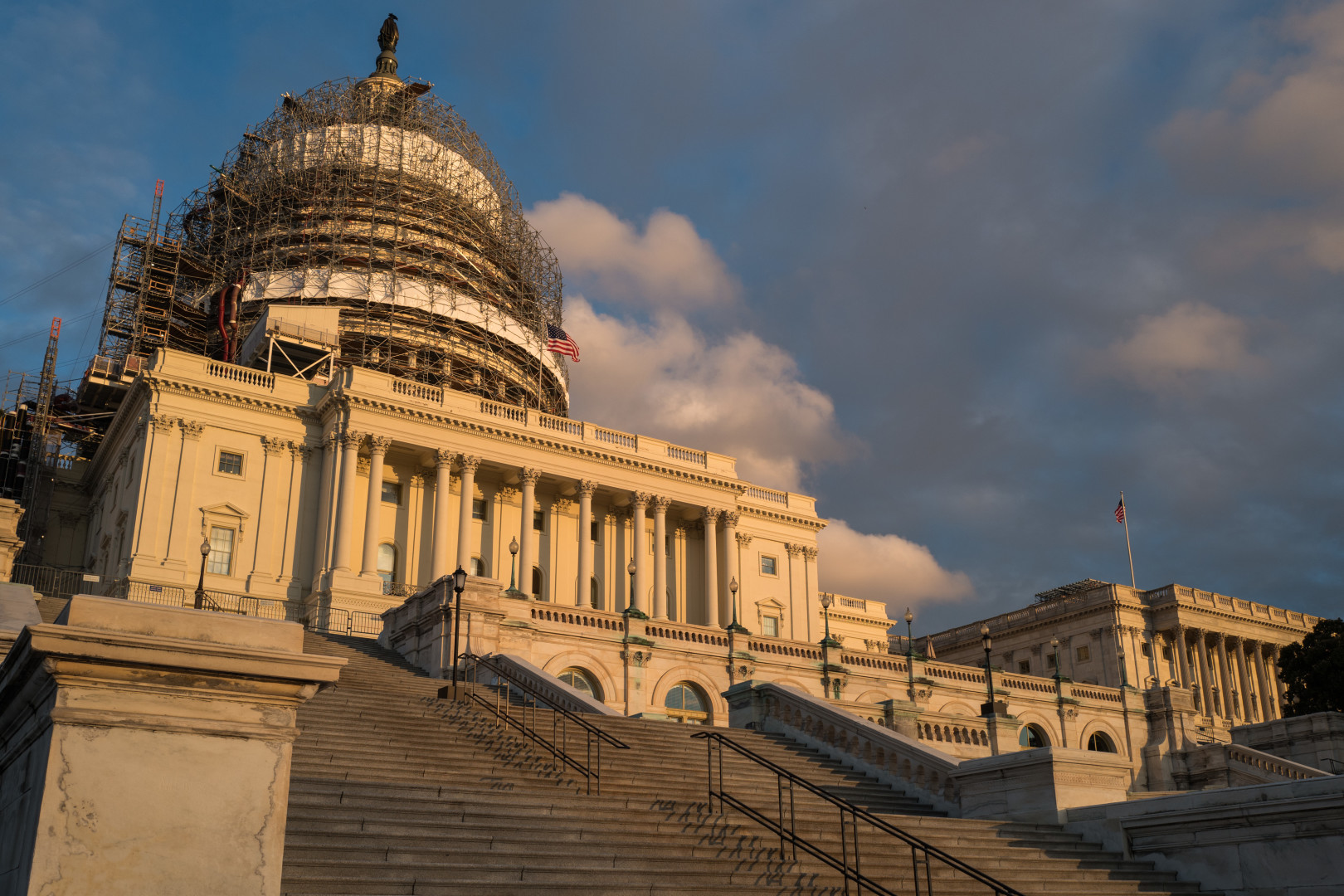 The political world's eyes will be fixed squarely on Wisconsin's Republican primary Tuesday, as the GOP's anti-Trump movement hopes the home state of House Speaker Paul Ryan will slow the real estate mogul's march to the nomination. A recent Marquette University poll shows Texas Sen. Ted Cruz leading Donald Trump by 10 points, a result that would seriously inhibit Trump's ability to secure 1,237 delegates before the GOP convention in July.
Skip to: Energy, Finance, Health, Tech
Meanwhile, the Senate is returning to Washington after a two-week break. Senate Majority Leader Mitch McConnell (R-Ky.) has said the chamber will soon begin debating to appropriations bills. But that won't happen for at least a couple weeks. Without a formal budget outline, senators have to wait until April 15 to file top-line spending limits set by the Bipartisan Budget Act of 2015.
The Senate will vote Monday on the Defend Trade Secrets Act of 2016, which would enable civil litigation for the theft of international trade secrets. The measure is uncontroversial, with 64 co-sponsors. Right now, only the Justice Department can bring lawsuits for the theft of trade secrets. The bill would also institute a federal standard defining trade secret theft.
After the trade secrets vote, the chamber could move to a bipartisan Federal Aviation Administration reauthorization bill, according to a McConnell aide, although nothing has been officially scheduled.
The FAA bill made it out of the Senate Commerce Committee last month in an amicable fashion on a voice vote. It would authorize funding through September of 2017. Transportation legislators, faced with an end-of-March deadline, already extended the FAA's authorization through mid-July.
The longer FAA bill would make modest changes to consumer protections and establish a regulator framework for drone safety. Commerce Committee Chairman John Thune (R-S.D.) says it is far short of other more ambitious proposals under discussion, such as privatizing the nation's air traffic control system or boosting airport infrastructure funding. Thune views this relatively tame bill as a starting point for continued discussions next year.
The battle over confirming Merrick Garland, President Obama's pick to replace the late Supreme Court Justice Antonin Scalia, will return to Washington after two weeks of sustained media attention at the state and local level. The Constitutional Responsibility Project, the outside group coordinating Democratic efforts to secure Garland a hearing and vote, released a 10-page report on Friday detailing its recess efforts.
"The message to Senate Republicans that nothing less than giving Chief Judge Garland the fair hearing and an up-or-down vote he deserves is acceptable has been impossible to avoid during the most recent Congressional recess," the report reads. "By every measure, the longest recess since Scalia's death has been an absolute disaster for Republicans."
The group claims to have collected 1,500,000 petition signatures to date and counted 84 #DoYourJob events from March 21 through April 1.
The House remains out of town for another week. Monday's Senate vote is scheduled for 5:30 p.m.
FINANCE
Expect more back and forth over the House's proposal to help Puerto Rico with its debt crisis this week. The measure, drafted by House Natural Resources Committee Chairman Rob Bishop (R-Utah), appears to be a good-faith attempt to balance competing concerns among Republicans and Democrats, the island's elected officials, and various creditors.
It would establish a fiscal oversight board and encourage voluntary agreements among creditors on debt restructuring. But it would not allow the commonwealth to file for Chapter 9 bankruptcy, as Democrats want.
Conservative groups and some bondholders have voiced opposition to the current version of the debt-restructuring mechanism because they believe it is too close to bankruptcy. Democrats, including the White House and House Minority Leader Nancy Pelosi (D-Calif.) are pushing for a less powerful fiscal control board to oversee the commonwealth's finances. Bishop will have his hands full trying to accommodate both sides.
In the Senate, Consumer Financial Protection Bureau Richard Cordray will appear before the Banking Committee on Thursday to deliver the agency's semi-annual report. Republicans are likely to hammer Cordray for what they see as a flawed Social Security calendar or its forthcoming payday-lending rules. The hearing could get nasty. Chairman Richard Shelby (R-Ala.) would like to shut the agency down completely.
The committee will prepare for Cordray's testimony with a more general Tuesday hearing on the impact of consumer finance regulations.
The panel also is slated to vote on two executive nominees on Thursday — Jay Neal Lerner to be the inspector general of the Federal Deposit Insurance Corporation and Amias Moore Gerety to be an assistant secretary at the Treasury Department.
—Fawn Johnson
HEALTH
On Monday, the Medicare Advantage lobbying comes to an end. The Centers for Medicare and Medicaid Services is expected to release the final rates for 2017 for Medicare Advantage plans, which are increasingly popular with seniors. Employers, unions and trade groups have been pressing CMS not to be chintzy with the rates the private health insurance plans are paid to cover seniors. CMS has floated a 1.35 percent increase for 2017, which independent analysts say isn't enough.
On Wednesday, the Health, Education, Labor and Pensions Committee will hold its third and final markup of medical innovation legislation in an attempt to come up with a series of bills to match the House's 21st Century Cures measure. The Senate panel will consider another round of small bipartisan bills, but it still won't address funding for the National Institutes of Health or the Food and Drug Administration, provisions that Democrats say will be essential to moving forward.
Those conversations about funding will come if and when a package appears on the Senate floor, where pay-fors outside of the HELP Committee will be available. It's unclear how Democrats will react to the committee wrapping up its efforts without addressing funding.
—Caitlin Owens
ENERGY
The Senate's return from a spring break doesn't necessarily mean any progress on its wide-ranging energy bill. Sen. Mike Lee (R-Utah) still is holding up the accompanying bill addressing the drinking water problems in Flint, Mich., and Sen. Bill Nelson (D-Fla.) is still holding up on the broader energy bill over a provision on offshore drilling.
The White House, meanwhile, will release a report from the U.S. Global Change Research Program on the effects of climate change on human health on Monday.
On Wednesday, Nuclear Regulatory Commission Chairman Stephen Burns will testify in a Senate Environment and Public Works Committee about the commission's requested budget. On Tuesday, the committee will hold a hearing on the federal government's role in "keeping water and wastewater infrastructure affordable."
The Senate Energy and Natural Resources Committee will hold a hearing on Thursday "to conduct oversight of the U.S. Geological Survey."
—Jack Fitzpatrick
TECH
With the House in recess, lobbyists will have to wait a week longer to see the emergence of a bill to cap the budget for a phone and internet subsidies program. A source familiar with discussions on Capitol Hill said the Energy and Commerce Committee will take up a bill in the coming month to impose a cap on the federal subsidy program called Lifeline. Democrats oppose the idea.
The Federal Communications Commission voted on party lines on Thursday to include subsidies for low-income Americans to receive internet access. The changes also addressed some of Lifeline's flaws that had led to fraud.
FCC Republican commissioners voiced their frustrations that Chairman Tom Wheeler undermined an agreement between them and co-author of the order, Democratic Commissioner Mignon Clyburn. That deal would have included a hard budget of $2 billion.
Democrats on Capitol Hill ganged up on Clyburn Thursday over the potential deal, with several Senate and House offices contacting her to protest the idea of capping the program.
In the Senate, a bill that would allow judges to compel tech companies to create software to bypass their encrypted systems could finally see its release in the coming week. Sens. Richard Burr (R-N.C.) and Dianne Feinstein (D-Calif.) have worked on the measure for months.
The U.S. Court of Appeals for the D.C. Circuit is expected to give its decision soon on the legal challenge to the FCC's net neutrality rules. Lawyers made their oral arguments in court in early December.
—Amir Nasr