Senators Unhappy With FCC's Treatment of TV Ad Agreements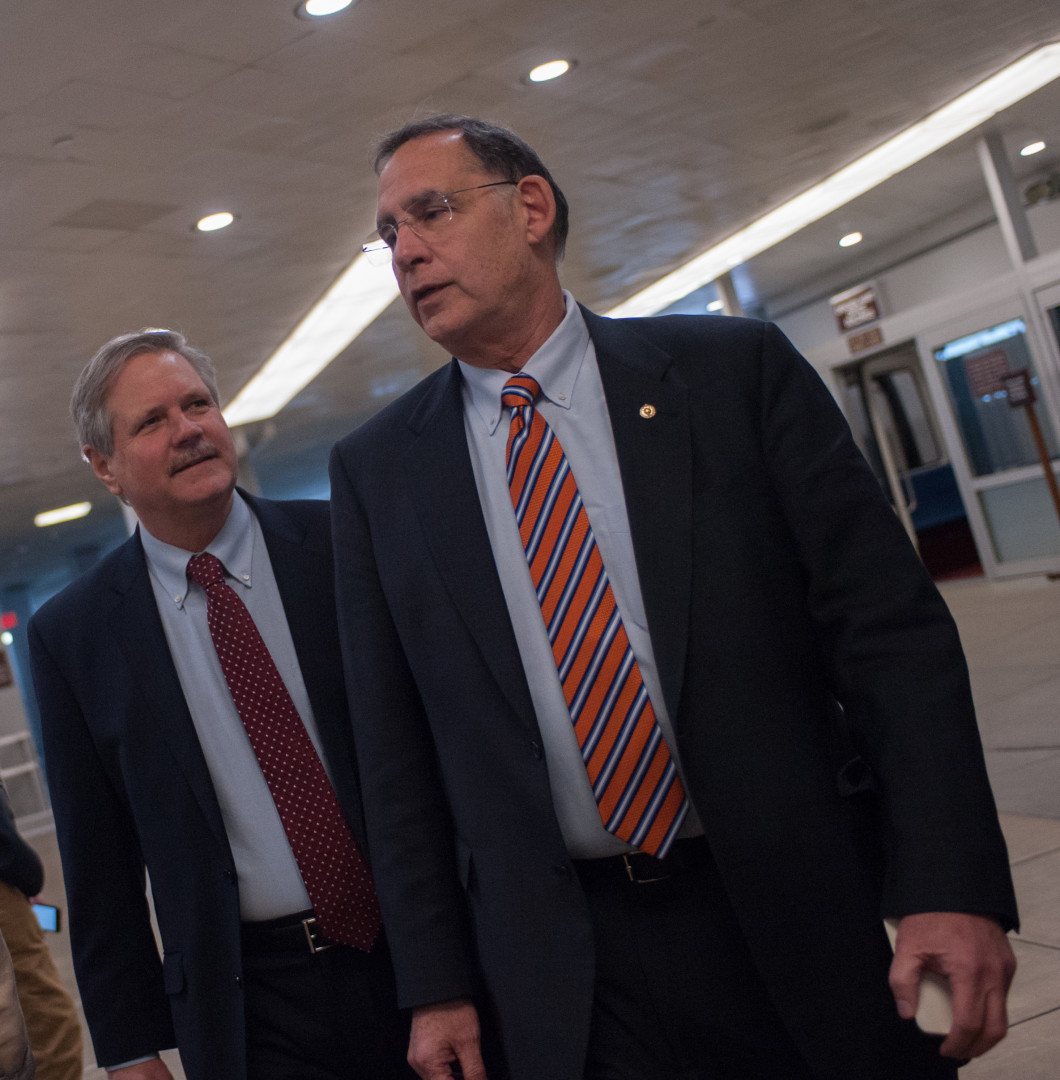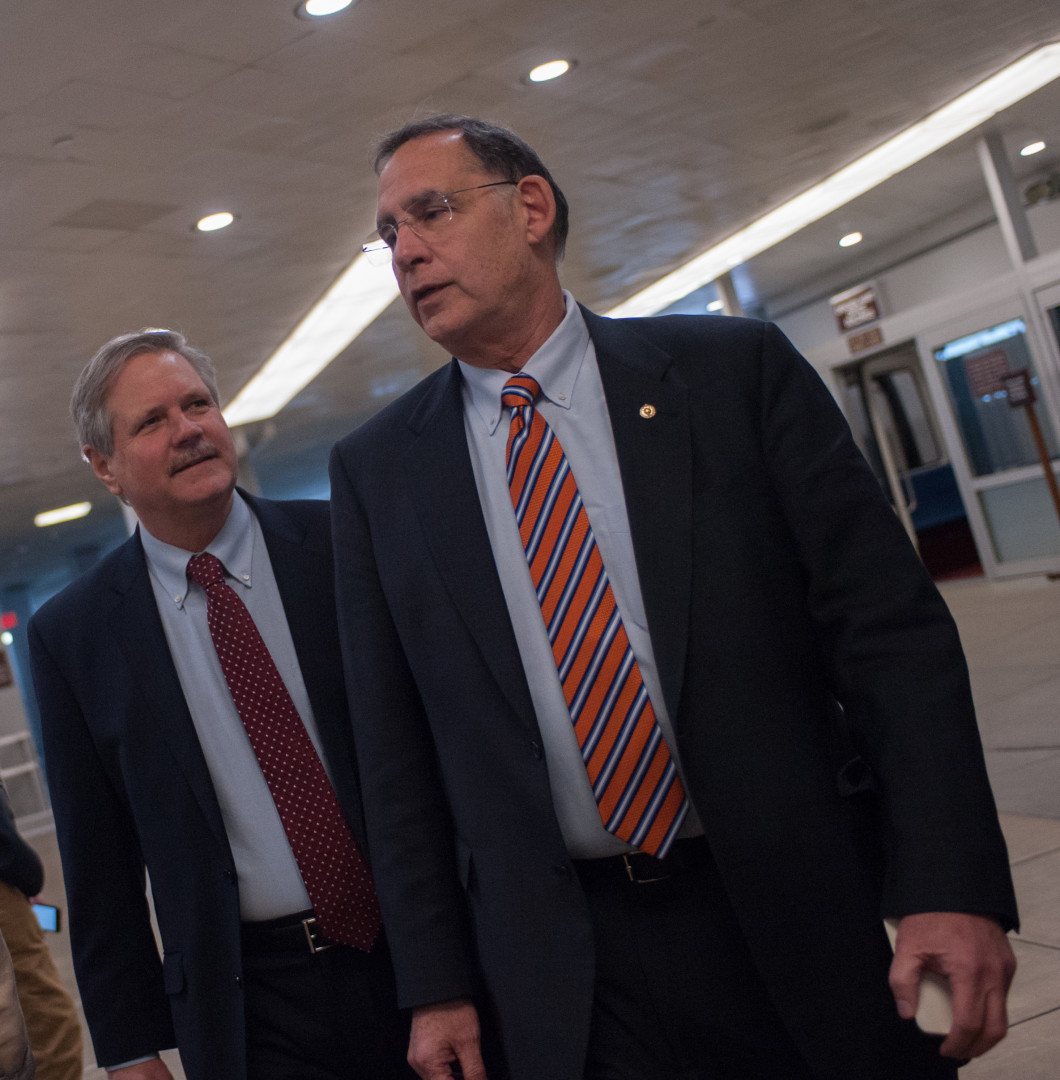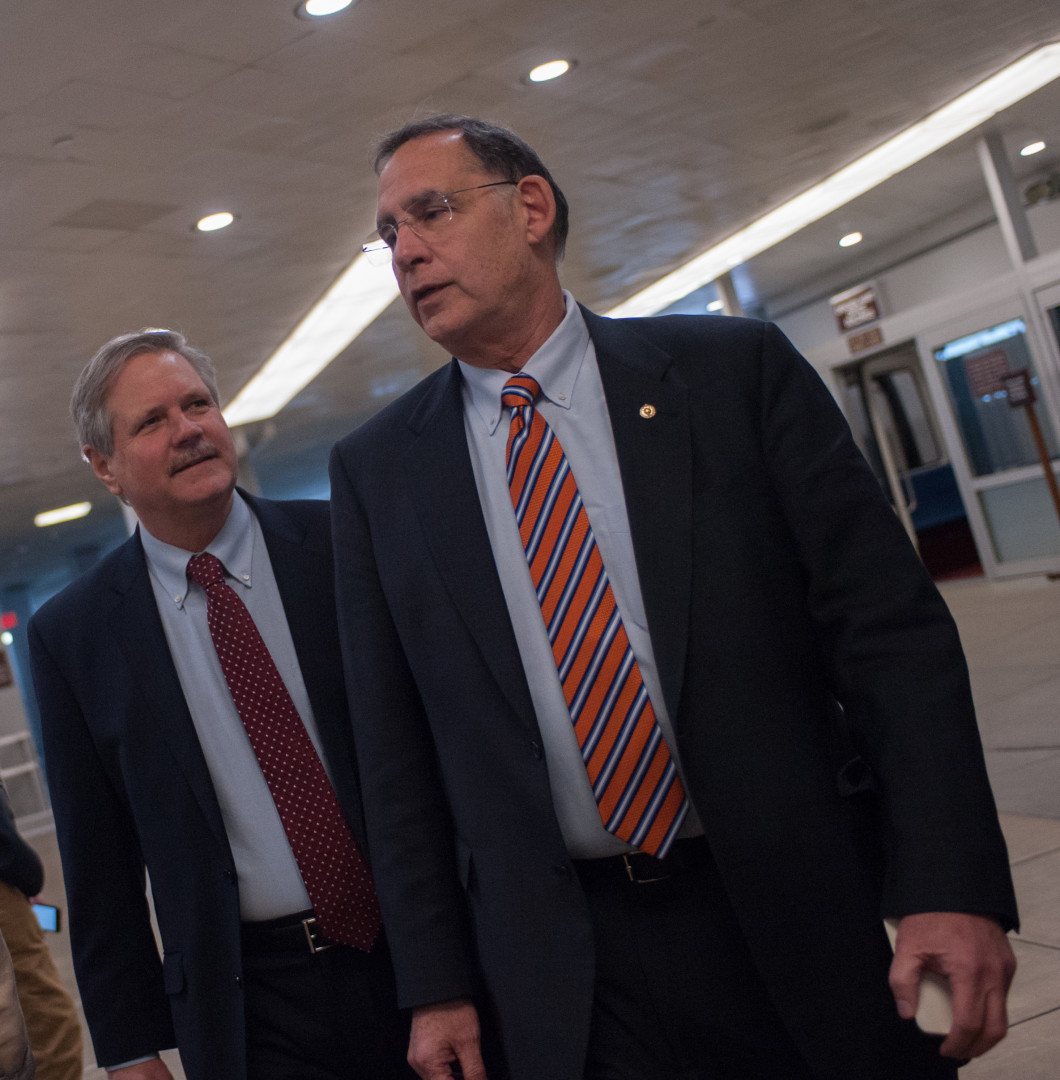 The senators tasked with drafting the Federal Communications Commission's annual funding are miffed by what they see as the FCC ignoring policy directives about certain broadcasting agreements.
The directives were inserted into an omnibus spending measure late last year to preserve long-established joint sales agreements under which TV stations in the same market can sell advertising space to one another.
In 2014, the FCC voted along party lines to ban such agreements, arguing that they were a regulatory "loophole" that allowed monopolies in various TV markets.
Lawmakers' disapproval about the commission's vote provided for some testy moments in the Senate Appropriations Financial Services and General Government Subcommittee Tuesday. Chairman John Boozman (R-Ark.) wondered out loud how Congress can justify giving money to an agency that doesn't follow congressional policy.
"Why should we provide you more resources if you're not going to follow the laws that we write and expect to be followed," he asked FCC Chairman Tom Wheeler during a hearing.
Wheeler tried to deflect by describing the commission's progress on information technology and spectrum initiatives and discussing plans for next year. But because Congress passed the broadcasting directive as part of the current year's appropriation, it is proving to be an area the FCC can't ignore.
Joint sales agreements, or JSAs, allow broadcasters in the same TV market to share ad sales and other vital resources such that station groups can coordinate their available advertising times and sell space on their station to other broadcasters. The agreements help maximize profits for broadcasters because they can sell ad time on stations other than their own.
A bipartisan group of senators have argued since May of last year that such joint sales agreements are vital to allowing smaller stations to compete, strengthening programming diversity and helping fund local news. That movement culminated with the inclusion of language in the 2016 omnibus spending bill that preserved joint sales agreements struck before March 31, 2014. The language ensured that those deals would be kept intact for 10 years.
Industry participants on and off Capitol Hill are concerned that the FCC is ignoring the law. Boozman seemed to channel much of that frustration on Tuesday. He said he finds it "troubling to see what appears to be an obvious disregard of the intent of language on joint sales agreements included in last year's omnibus appropriations bill."
"You and your staff knew clearly the intention of Congress. Your staff helped craft the language and provided technical assistance," Boozman said.
After the hearing, FCC Spokeswoman Kim Hart told Morning Consult, "We are not aware of providing actual language and it appears there may have been some miscommunication. Going forward we will do everything we can to make sure the committee has everything they need from the Commission."
Boozman also asked Wheeler why he has ignored the laws so far despite "strong bipartisan support" and "Congress' clear intent."
Since the enactment of the omnibus, Boozman said the commission has worked around congressional intent by deploying its merger review authority to make companies to get rid of long-held joint sales agreements.
Wheeler defended the agency's approach. "I take this incredibly seriously and do not concur with suggestions that we were somehow trying to ignore the interest of Congress," he said.
FCC precedent states that when a license is sold, it then is under new ownership and therefore becomes a new license, Wheeler explained. "All of our precedents in broadcast, television, radio, have always held that."

"When a sale takes place, that party goes away, and a new party comes in. That has been the precedent of the agency across the board and that was our interpretation of what this intent was here," he added.
It's not just Boozman giving Wheeler a hard time. Wheeler's FCC Republican colleagues and numerous big-name Democrats in the Senate are expressing frustration that their wishes on JSAs haven't been followed.
FCC Commissioner Ajit Pai, also testifying Tuesday, urged the subcommittee "to once again act to safeguard joint sales agreements among television stations."
Pai said the FCC "has flatly refused to follow the law" by "using the FCC's merger review process to force companies to unwind JSAs, including those previously blessed by the agency."
Pai, a native of rural Kansas, called into question the agency's recent decision to require the termination of a joint sales agreement involving a Univision affiliate, Entravision. Those JSAs allowed the station to offer the only Spanish language news in the state.
"This action was particularly egregious because the FCC's chairman had previously testified to your counterparts in the House that this very agreement would not be affected by the JSA's new policy," Pai added.
Dennis Wharton, executive vice president of communications at the National Association of Broadcasters, says the broadcasting community concurs with the concerns raised about the FCC's approach to joint sales agreements.
"NAB appreciates the bipartisan concerns expressed members of Congress that Chairman Wheeler has ignored the will of Congress in forcing JSAs to be unwound," Wharton said in an email. "It is baffling that Chairman Wheeler blesses mega-pay TV mergers such as AT&T/DirecTV and the expected Charter/Time Warner Cable deal while blocking two TV stations in Topeka from sharing resources that preserve local broadcasting and benefit the public interest."
Pai reminded the committee that 12 powerful senators sent Wheeler a letter expressing their concerns.
The letter said that the senators were "extremely disturbed" that the commission was forcing companies to terminate their joint sales agreements in connection with broadcast license transfers. The senators implied that the FCC "undermined Congress' clear intent to preserve JSAs lawfully executed" in 2014.
That letter bore the signature of Boozman along with big names including Senate Minority Whip Dick Durbin (D-Ill.), and the Senate's No. 3 Democrat Chuck Schumer (D-N.Y.). Sen. Roy Blunt (R-Mo.), a member of the Senate's GOP leadership, joined with Sens. Barbara Mikulski (D-Md.), Ron Johnson (R-Wis.) and Ben Cardin (D-Md.) on the letter.
"At a time when folks in Washington can agree on very little, it is telling when a powerful bipartisan group of lawmakers has found common cause in taking on the agency's lawlessness in this matter," Pai said of the letter.
Wheeler responded to Blunt four days later explaining that the agency was not breaking the law because it regards grandfathered JSAs as nontransferable. "When a license is sold, a new license is issued to a new owner," the letter said.