Senate Looks to FAA Bill Passage Next Week, Energy Title in Flux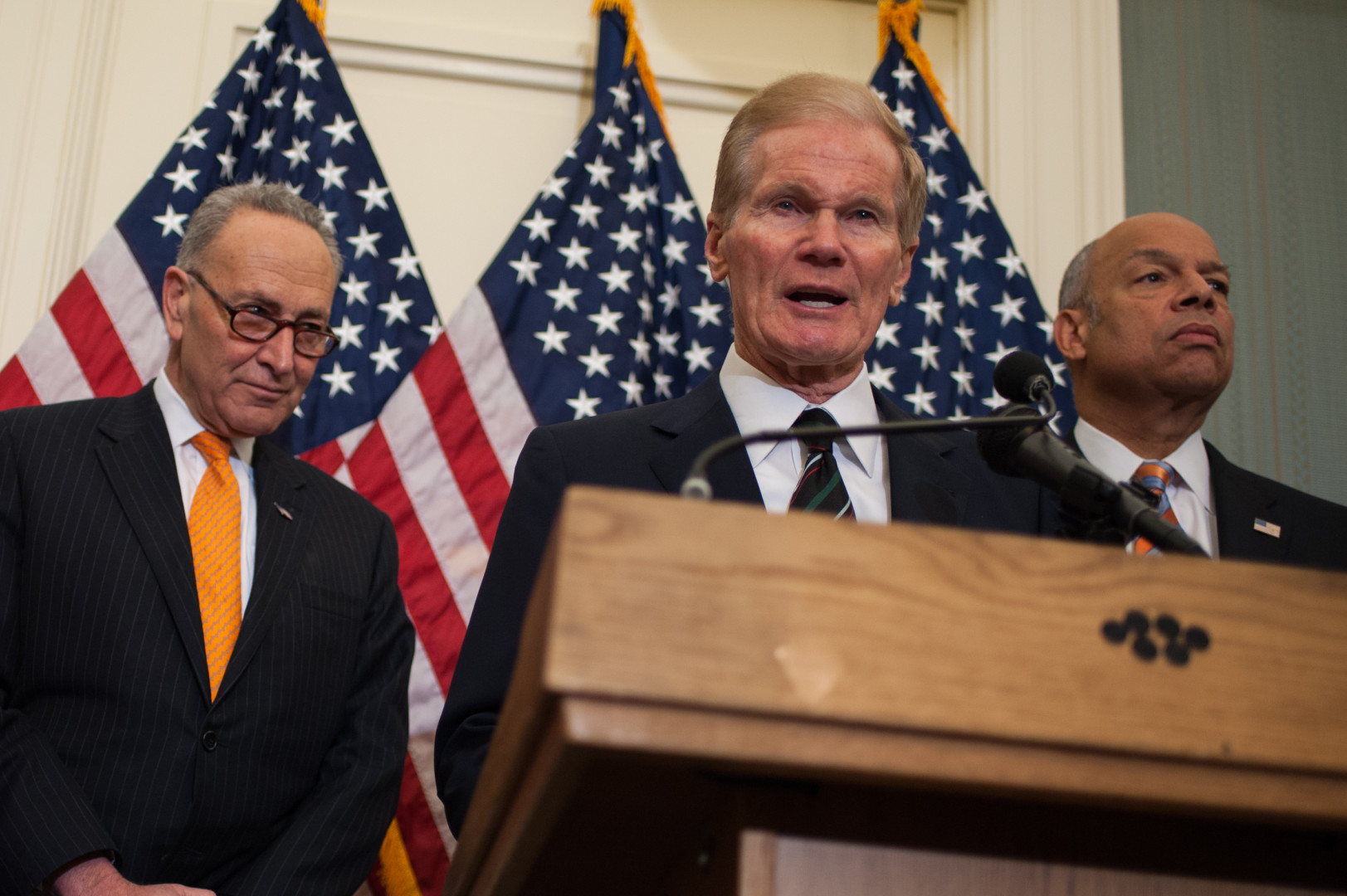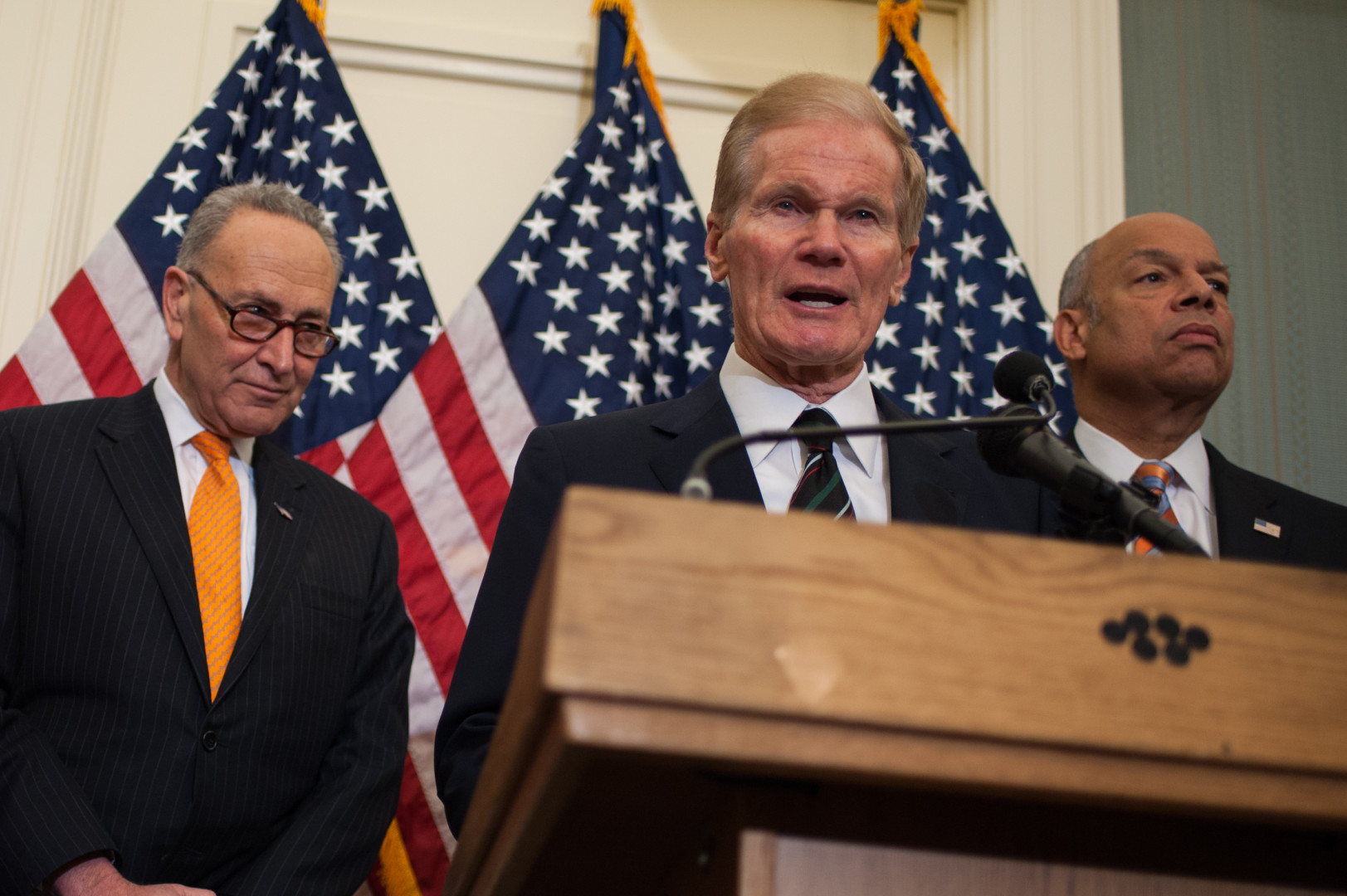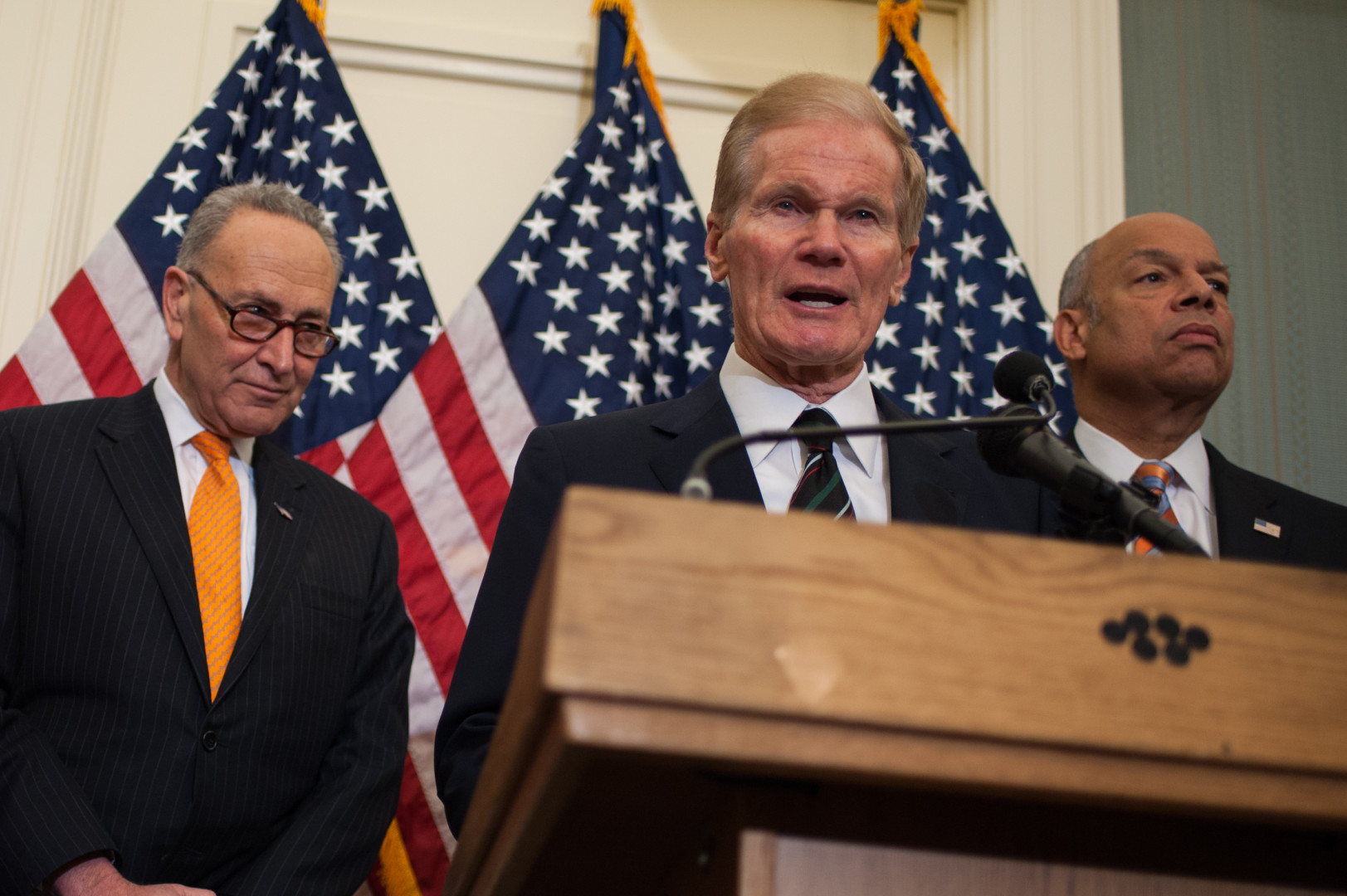 Update 12:28 p.m.: This story has been updated with additional information on Senate proceedings.
The Senate on Wednesday voted 98-0 to begin debate on a reauthorization of the Federal Aviation Administration, which runs out of funding on July 15.
The chamber is expected to pass the reauthorization next week.
The Senate will build off of a reauthorization that would fund the FAA through fiscal year 2017, and was approved by the Commerce Committee by voice vote last month.
The bill has bipartisan support, but there is a potential hiccup. Senate Minority Leader Harry Reid (D-Nev.) has made clear that Democratic support hinges on the inclusion of three renewable energy tax credits that were left out of an omnibus spending bill last year. 
Senate Majority Whip John Cornyn (R-Texas) indicated the cost of the measure might cause some problems among Republicans. "Somebody said it was $1.4 billion, just the [green energy] tax credits alone," said Cornyn, who added that debate over whether or not to offset that cost would be one of the "controversial" items in ongoing negotiations.
Speaking on the Senate floor Wednesday, Reid said he had "very productive" talks with Majority Leader Mitch McConnell (R-Ky.) on the tax issue, and urged Democrats to support invoking cloture on the bill. To appease Democrats, Commerce Committee Chairman John Thune (R-S.D.) said Tuesday that the reauthorization will include a tax title. 
"The last 12 hours or so, the Republican leader and I have had some very productive discussions on the FAA bill and the associated tax title," Reid said. 
Democrats also plan to introduce three amendments aimed at strengthening airport security in response to terror attacks last month. The amendments are not expected to face opposition from Republicans.
"There are some airport security measures in the bill. I think we need to do more, but what they did is certainly a step in the right direction," Reid said. 
Thune said Tuesday that he would like to include a few different airport security measures that the Commerce Committee approved last year.
The FAA bill, S. 2658, would establish a regulatory framework for drone safety, standardize fee disclosures for passengers, require refunds for lost baggage and includes reforms to the aircraft certification process aimed at helping U.S. aircraft manufacturers compete abroad, among other provisions. 
The bill "will support American jobs, American manufacturing," McConnell said on the Senate floor before the vote. "It will improve safety in the skies and security in our airports. It contains common-sense reforms for passengers too." 
Thune and Commerce Committee ranking member Bill Nelson (D-Fla.) will handle debate on the Senate floor.
Already, things are proceeding quickly. Nelson told Morning Consult that senators had reached an agreement to yield back some of the debate time and that votes on amendments would begin "very shortly."
Nelson said the package of additional security measures should be "adopted without any problem." Among those proposals are three Democratic measures announced yesterday and another Nelson-Thune collaboration to enhance the vetting of airport employees.
Walking into Wednesday's vote, Thune also said there was "evidently" an agreement on the energy tax provisions, some of which Democrats complain were left out of a year-end tax bill in December, to the FAA bill as well.
Sen. Ron Wyden of Oregon, the top Democrat on the Senate Finance Committee, had this to say about the tax title. "We've obviously made a lot of progress over night and early this morning. … We've obviously got a lot of work to do. Chairman Hatch and I have been [having] pretty much around-the-clock discussions with respect to the details."
But Senate Finance Committee Chairman Orrin Hatch (R-Utah) is keeping his cards close to the chest. He told reporters he didn't know if the energy tax measures would wind up in the FAA bill. Cornyn said negotiations were ongoing and nothing had been presented to the full Senate yet.
–Jack Fitzpatrick contributed.