The Coming Week: FAA Bill Lingers, House Ponders Budget and Puerto Rico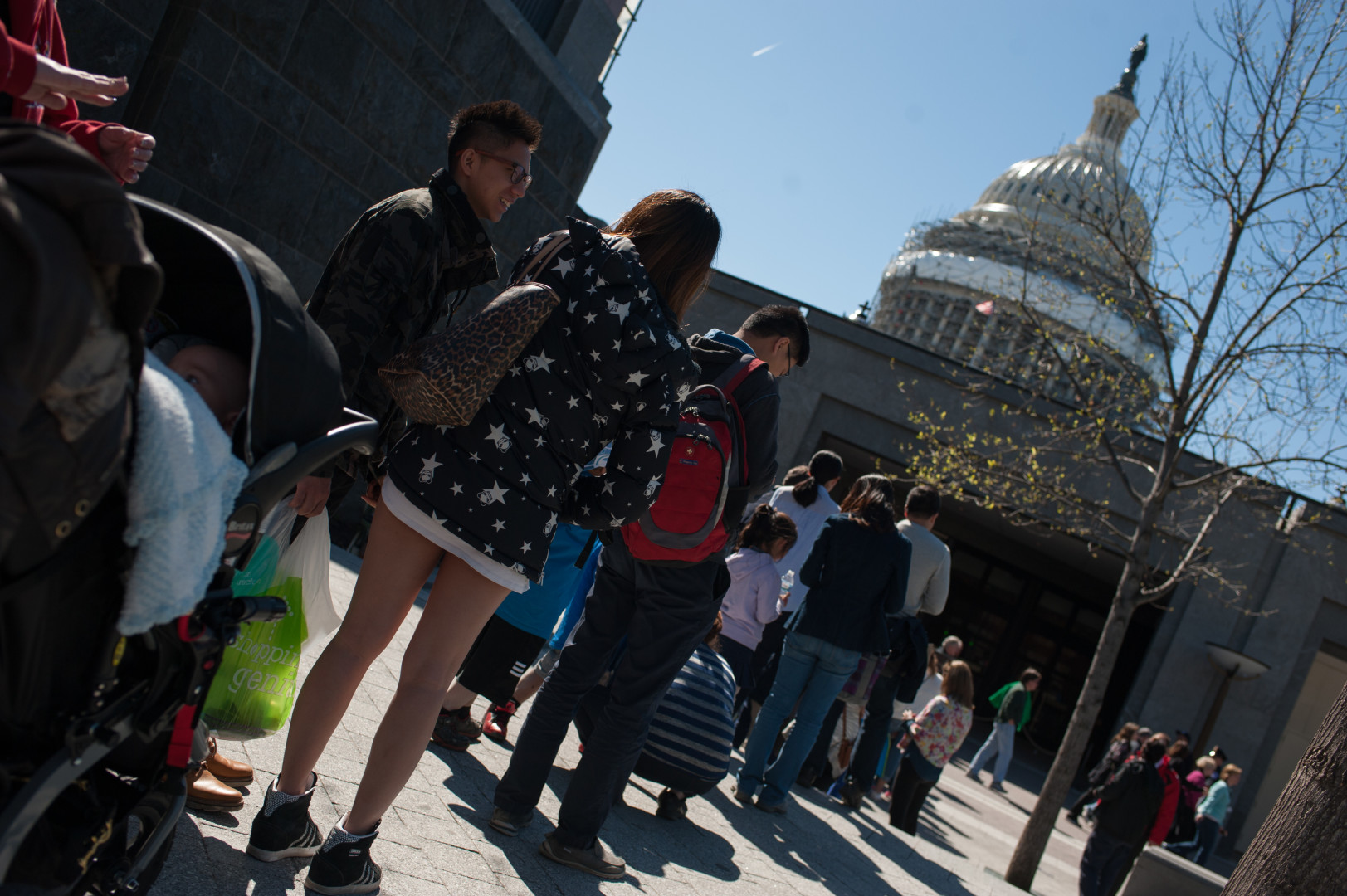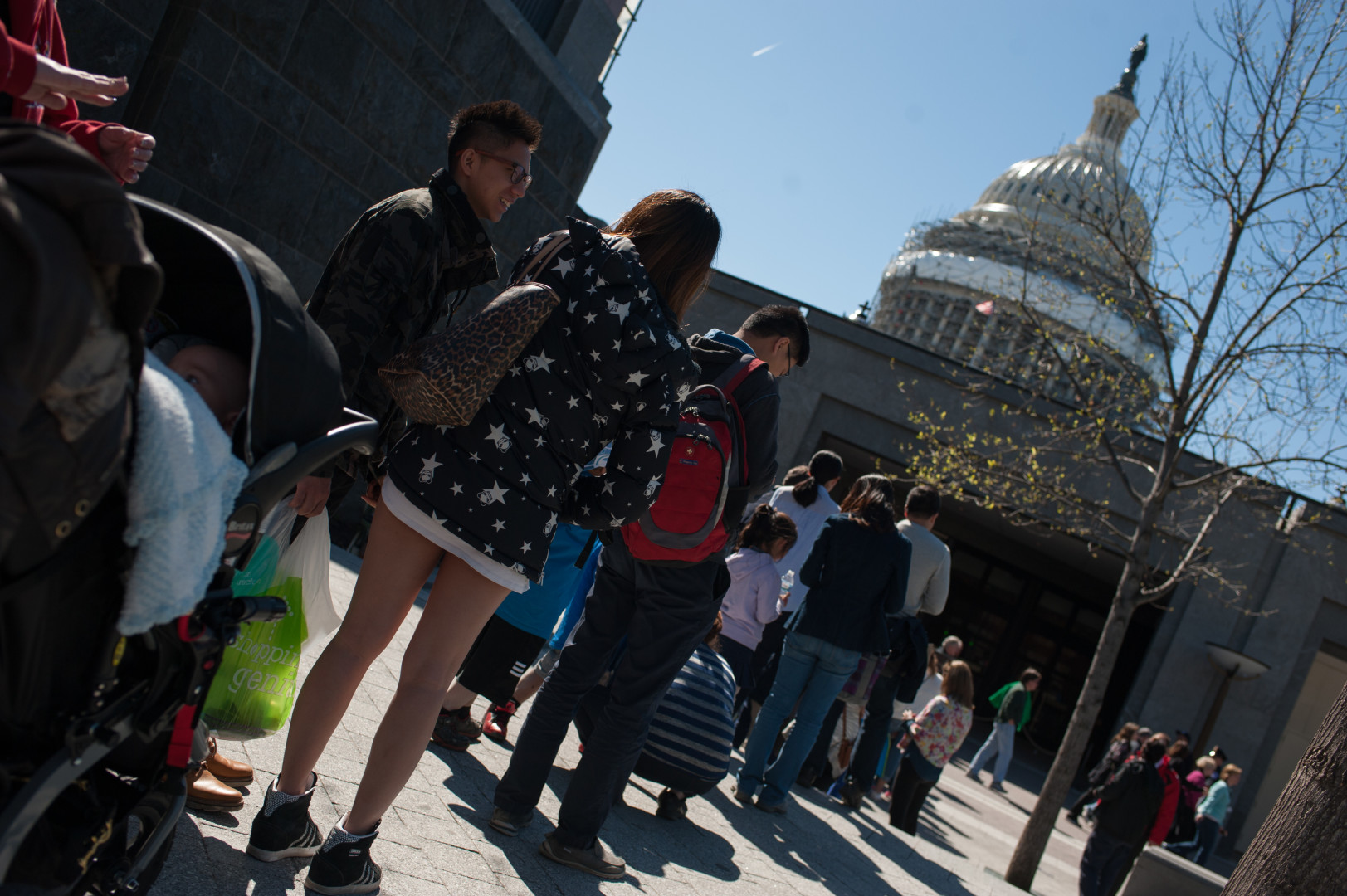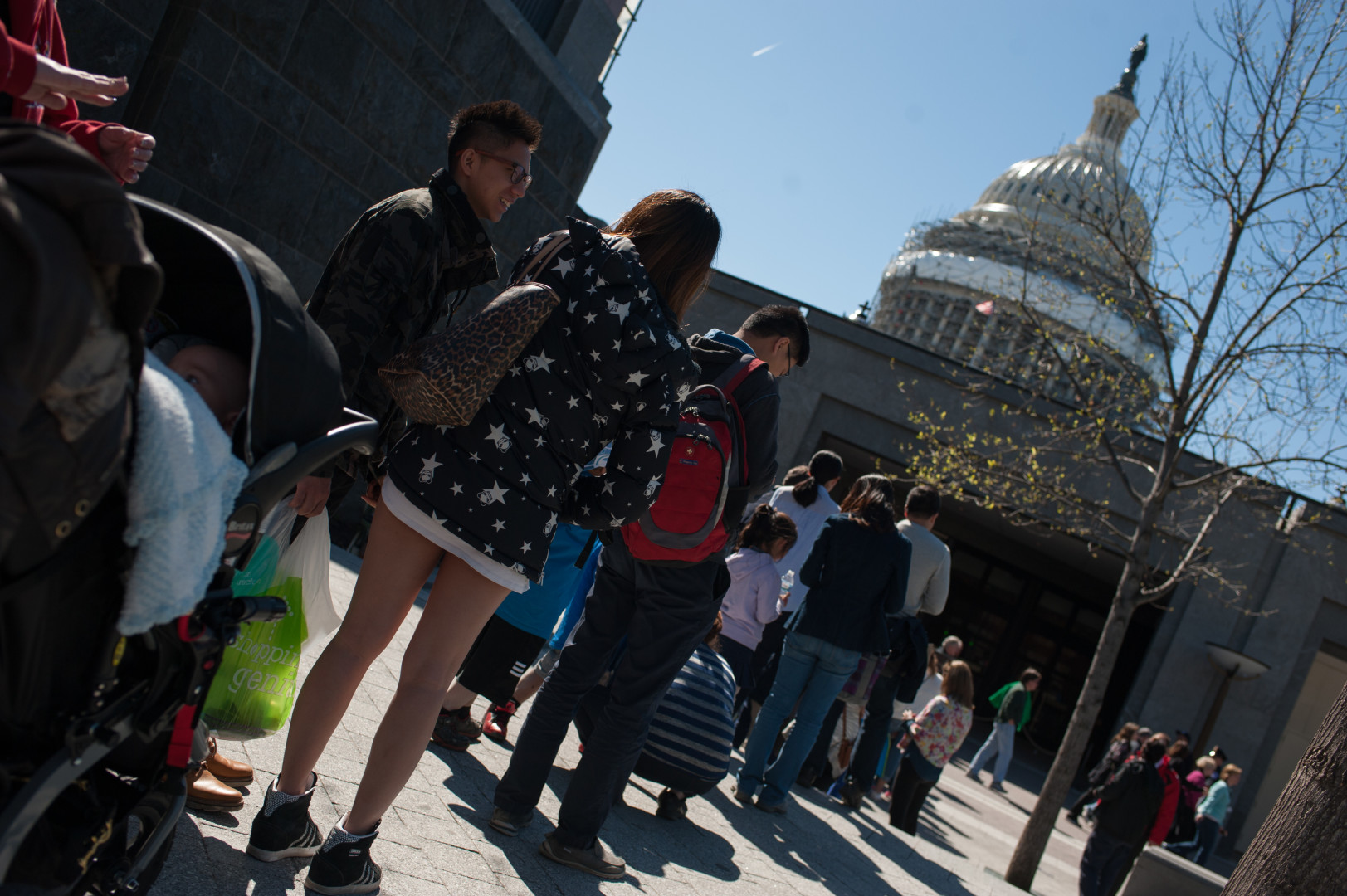 Skip to: Energy, Finance, Health, Tech
It could be a good week for Congress. There are no presidential primay races to distract members, and both the House and Senate will be in session for the first time since mid-March.
Back from two-and-a-half weeks of district work, House Republicans face an imminent April 15 deadline to complete action on a budget resolution. They are almost certain to miss it. Despite more than three months of "family discussions," House Republicans appear no closer to coalescing around one budget plan than they did when fiscal hawks' concerns over the top-line number became apparent in January. Plus, the Senate has already punted on doing a budget.
Assuming the budget gridlock holds, that leaves House GOP leaders with a couple of options. They could pass a deeming resolution, which would establish the $1.07 trillion discretionary spending ceiling set by the bipartisan budget deal last year and allow appropriators to start moving spending bills to the floor. That would almost surely require relying on Democratic votes, an unpalatable prospect for Speaker Paul Ryan (R-Wis.) et al.
The more likely route is House appropriators will wait until May 15, when they can move spending bills directly to the floor without a budget resolution.
House legislators have also been furiously working on a debt relief package for Puerto Rico throughout their recess and have already made a couple rounds of modifications to a discussion draft since making it public. Meanwhile, the House has two other finance-related bills on tap for floor votes, including one to make changes to the Financial Stability Oversight Council. (More detail in FINANCE below.)
The House is also slated to vote on a bill to ban the Federal Communications Commission from regulating how much broadband service providers charge its customers for internet service. Republicans say the measure is a simple fix to ensure the agency doesn't dictate the prices in the market after it imposed net neutrality rules last year. Democrats oppose it. (More detail in TECH below.)
At least one other item saw movement in the House's absence. The White House was hoping for a $1.9 billion supplemental appropriations bill to combat the Zika virus, but House Republicans had expressed their preference for using untapped Ebola funds that had already been appropriated to address the issue. On Wednesday, the White House caved and said it would transfer some $510 million from existing Ebola accounts to combat the Zika outbreak. It still wants Congress to fulfill its supplemental request.
Meanwhile, the Senate will continue its work on a reauthorization of the Federal Aviation Administration through September 2017. The current FAA authorization expires on July 15. On Thursday, senators adopted two amendments that would enhance airport security, though to the chagrin of Sen. Chuck Schumer (D-N.Y.), his add-on to establish minimum seat size standards on airplanes did not make the cut.
There are a number of other relatively uncontroversial amendments queued up for a vote. But the looming question is whether a handful of unrelated green energy tax credits will be added to the bill — and if so, whether other tax provisions will catch a ride onto what could be among the last pieces of legislation with a tax title this year. (More detail in ENERGY below.)
While Supreme Court nominee Merrick Garland has continued to meet with a number of senators, even some Republicans, little has shifted in the larger Democratic effort to win him a Judiciary Committee hearing and a floor vote. Garland has more meetings scheduled for this week, including a high-profile Tuesday breakfast session with Judiciary Committee Chairman Charles Grassley. The Iowa Republican has held firm that his committee will not hold a hearing for any high court nominee during President Obama's last year in office, and the two will discuss that decision in person.
Otherwise, senators are waiting for April 15, when appropriators can start moving individual spending bills to the Senate floor. Some appropriations subcommittees have already received their provisional funding allotments.
Senate Majority Leader Mitch McConnell (R-Ky.) has said he is willing to spend some 12 weeks on floor consideration of appropriations bills. That would take up most of the remaining legislative calendar before the November elections, but it's not clear it will happen that way. The prospect of actually passing all 12 spending bills before the end of September is considered nigh impossible by most observers.
The Senate returns Monday for a 5:30 p.m. vote to appoint Waverly D. Crenshaw Jr. to be United States district judge for the Middle District of Tennessee. The House is scheduled to return to Washington on Tuesday evening.
ENERGY
Members of Senate leadership and of the Finance Committee are poised to release a tax title for the FAA reauthorization bill on clean energy, hopefully "sooner rather than later," according to Sen. John Thune (R-S.D.), the bill's author.
The title, requested by Senate Democrats, has proven to be the biggest hurdle to an otherwise uncontroversial measure. Some conservative groups have already complained that renewable energy sources such as geothermal, fuel cell and biomass will get tax breaks under the bill, while it's still unclear exactly which clean energy sources Democrats are pushing for.
Thune says Republicans are generally amenable to adding in some key renewables for tax breaks, which Democrats say were "accidentally" left out of a tax deal last year, but warned the entire bill will face opposition if "this thing becomes a Christmas tree."
Meanwhile, the House Energy and Commerce Committee will hold a hearing on the Flint, Mich., water crisis on Wednesday. It will feature testimony from nine witnesses, including the director of the Michigan Department of Environmental Quality and the Environmental Protection Agency's deputy assistant administrator for water.
The committee will also hold a hearing on Thursday on the Ozone Standards Implementation Act of 2016.
The Senate Energy and Natural Resources Committee will hold a hearing on Tuesday "to examine the status of innovative technologies in advanced manufacturing." On Thursday, it will hold a hearing on the lack of emergency medical transportation for King Cove, Alaska; and a subcommittee hearing on a Bureau of Land Management's proposed rule to limit natural gas venting, flaring and leaks.
The Senate Environment and Public Works Committee will hold a hearing on Tuesday on how the EPA's regulations affect small businesses. On Wednesday, it will hold a hearing on "the role of environmental policies on access to energy and economic opportunity."
On Wednesday, the House Agriculture Committee will hold a hearing on oil and gas production's effect on the rural economy. The House Natural Resources Committee will hold a hearing on "Empowering States and Western Water Users Through Regulatory and Administrative Reforms."
On Thursday, the House Transportation Committee will hold a hearing on preparing for the aftermath of an attack on the electrical grid.
—Jack Fitzpatrick
FINANCE
The House Natural Resources Committee on Wednesday will hold a hearing on draft legislation designed to address Puerto Rico's debt crisis. The panel hasn't announced when lawmakers will introduce or vote on the committee's bill, but time is of the essence. Puerto Rico's next set of debt payments is due in mid-May, and a new law in the commonwealth gives Gov. Alejandro García Padilla the authority to declare a temporary moratorium on such payments. Some financial groups say that could upset the bond market for the country as a whole.
Meanwhile, the House is preparing to vote on a measure that would change the practices of the Financial Stability Oversight Council. The House Financial Services Committee has approved the measure, which Rep. Tom Emmer (R-Minn.) introduced in March. It would institute a number of changes to FSOC, an interagency regulatory panel that Treasury Secretary Jack Lew chairs, such as requiring the body to follow the same notice and comment procedures as other federal agencies.
The movement on the bill comes just a week after a federal judge ruled to strip MetLife Inc. of its FSOC designation as a systemically important financial institution, a move that Republicans, including Financial Services Chairman Jeb Hensarling of Texas, welcomed.
The House will also vote on a measure to raise the consolidated assets threshold under the small bank holding company policy statement.
On Thursday, the Senate Banking Committee will hold a hearing on trends in fixed-income markets, which will feature witnesses from the Federal Reserve Board of Governors and the Treasury Department.
Also on Thursday, the House Financial Services Committee will hold a hearing on how a small business financing law is impacting capital formation and new business.
—Ryan Rainey
TECH
It will be a tech-heavy week in both chambers. In the Senate, Sens. Richard Burr (R-N.C.) and Dianne Feinstein (D-Calif.) will try to gather some momentum for a preliminary version of their recently released encryption bill. The bill in its current form would require any entity compelled by a court to either provide any information or technical assistance to obtain data in an "intelligible format."
The bill is likely to receive heavy opposition from the tech sector and privacy advocates in Congress such as Sen. Ron Wyden (D-Ore.).
In the House, the broadband rate bill slated for a floor vote is likely to face some protest from Democrats. It passed the House Energy and Commerce Committee with a 29-19 vote in a markup that deeply divided Republicans and Democrats. The measure is short, just one sentence, and Republicans say it merely codifies previous promises from Obama and FCC Chairman Tom Wheeler that the commission won't regulate broadband rates.
Democrats say the bill is too broad and could be interpreted to roll back the FCC's authority or hinder its ability to administer some of their universal service programs that aim to connect all Americans to communications services.
Elsewhere in the House, a privacy measure is set to finally get a Judiciary Committee vote on Wednesday, more than a year after its introduction. In that time, the bill has amassed an impressive 314 co-sponsors, 196 Republicans and 118 Democrats. It would amend the 1986 Electronic Communications Privacy Act to require law enforcement officers to obtain a warrant before demanding access to emails stored longer than 180 days or those in cloud storage services.
Federal agencies, including the Securities and Exchange Commission and Federal Trade Commission, oppose the bill because they say it could make it tougher for investigators to go after financial criminals. Its sponsors say it will sail through the House and could have a fairly easy time in the Senate. The Senate's companion measure has 26 co-sponsors.
On Wednesday, the House Energy and Commerce Committee will deliberate a controversial measure to impose a hard budget cap on the FCC's subsidy program for internet and phone service. Democrats oppose that idea. The bill will be part of a broader hearing on several other uncontroversial communications-related measures.
Ahead of Tax Day on April 15, the Senate Finance Committee will also hold a hearing Tuesday on cybersecurity and protecting taxpayer information.
—Amir Nasr
HEALTH
Now that the Senate Health, Education, Labor and Pensions Committee has finished voting on a series of bills designed to spur drugs and precision medicine to market, Senate health care leaders will try to work out how to pay for a medical innovation package. A deal for a broad bill hinges on securing additional funding for the National Institutes of Health and, potentially, the Food and Drug Administration. McConnell has signaled he is eager to bring such a bill to the floor if and when a deal is struck.
Lawmakers are also negotiating a mental health bill. The biggest question on that front is whether Republicans will agree to drop a provision in a separate mental health bill sponsored by Sen. John Cornyn (R-Texas) that changes the country's background check system for buying guns. Republicans have said they would like to merge Cornyn's bill with the bipartisan legislation that came out of the HELP Committee last month.
Democrats say the provision is a deal-killer as it will, they say, make it easier for people with mental illnesses to obtain a gun. The Democrats who co-sponsored the HELP bill, Sens. Patty Murray of Washington and Chris Murphy of Connecticut, must also convince their colleagues to leave out gun amendments that could sink the bill.
In the House, the Ways and Means Committee will hold a hearing on the tax treatment of health care on Thursday.
—Caitlin Owens