Senators Work to Put Finishing Touches on FAA Bill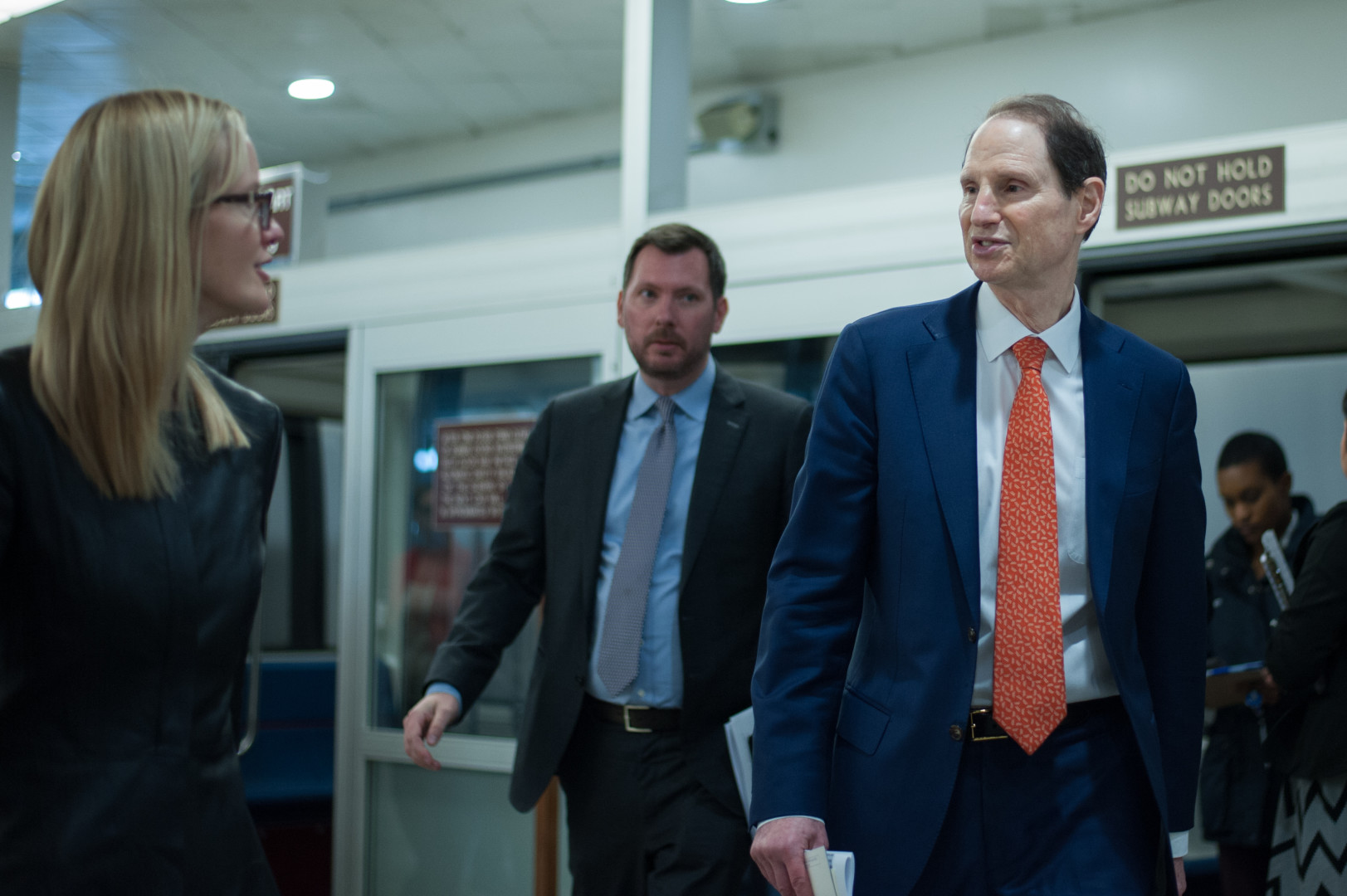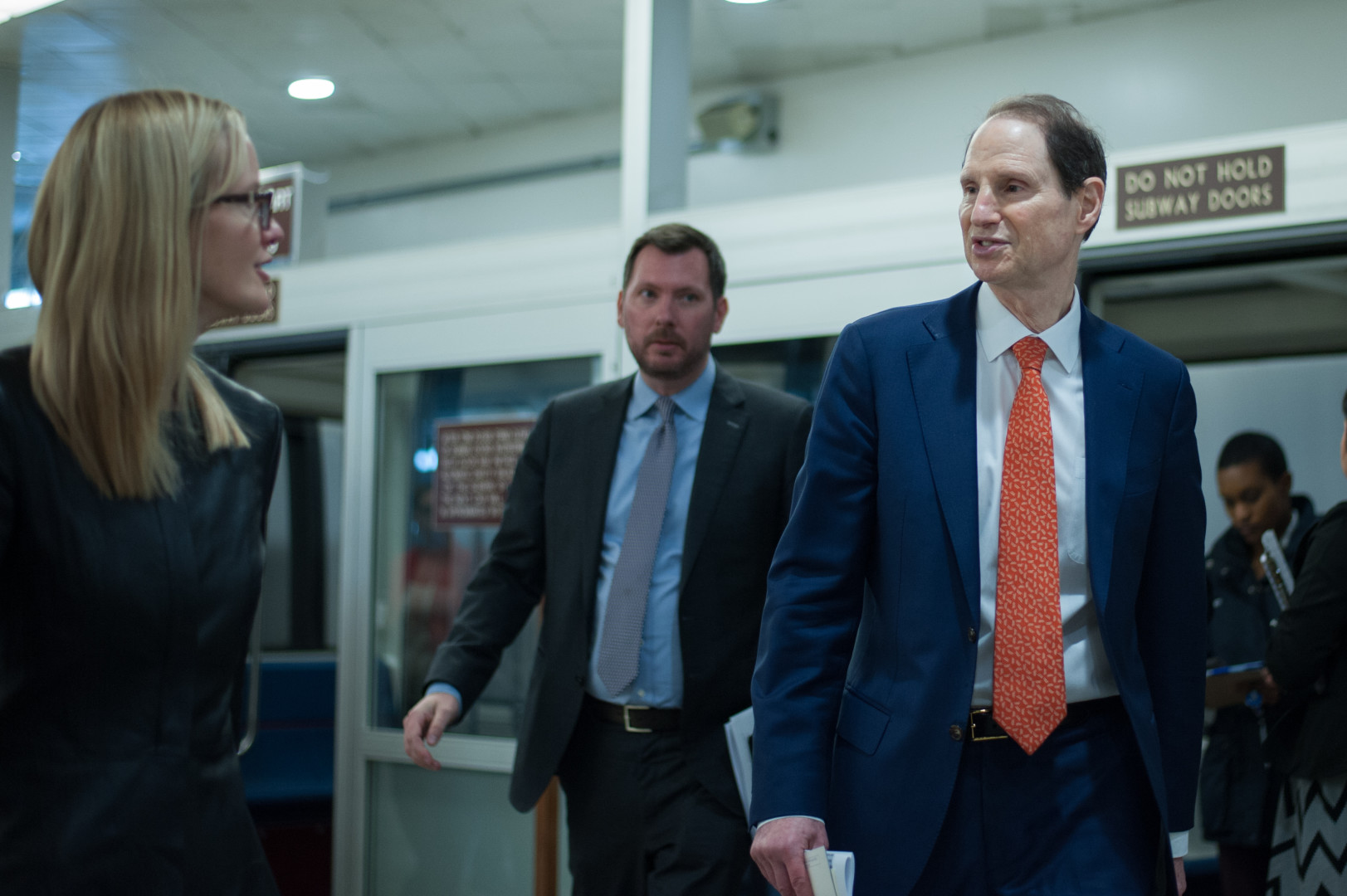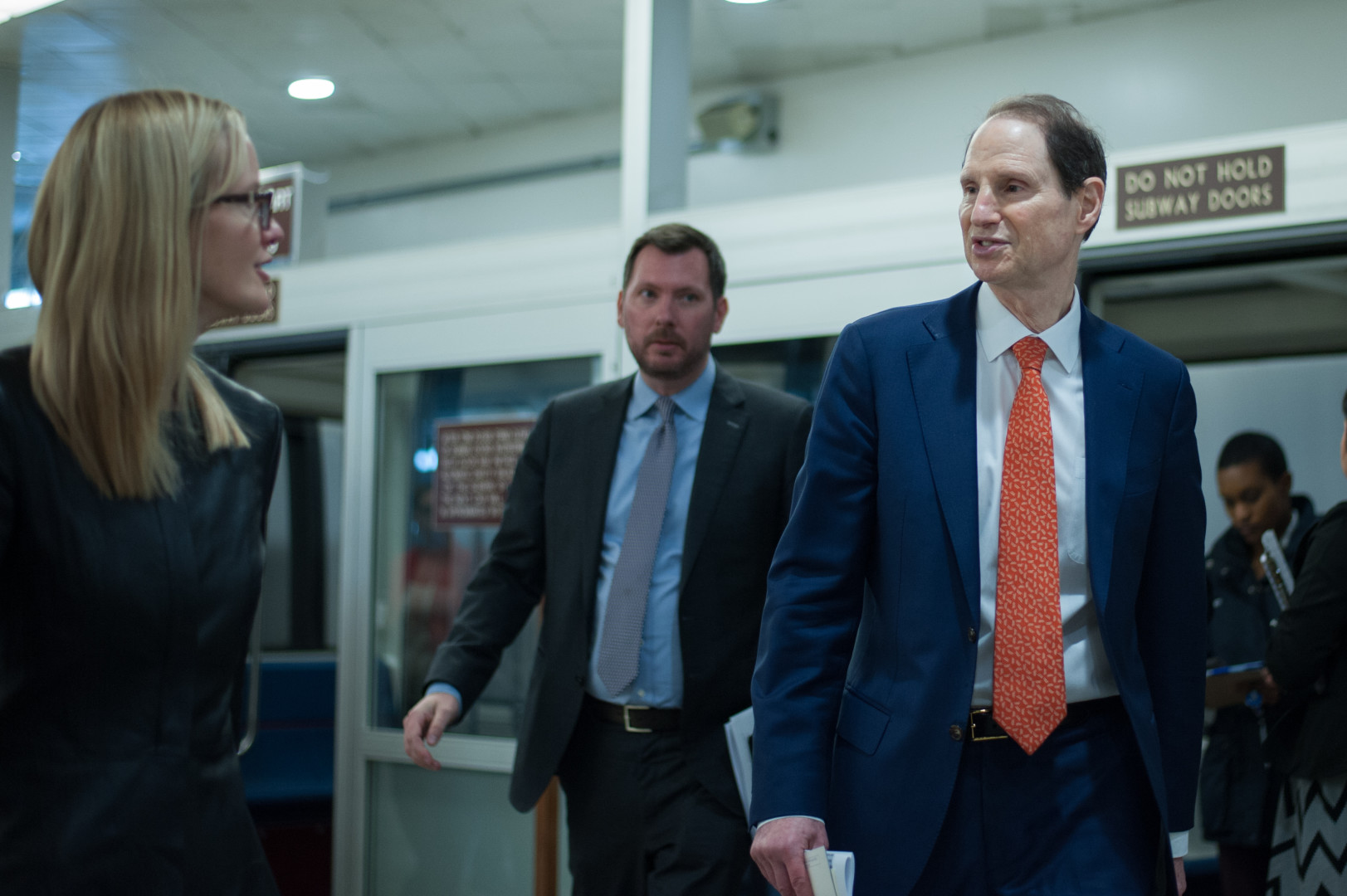 Things are still looking good for the deliberately inoffensive Federal Aviation Administration reauthorization bill pieced together by Sens. John Thune (R-S.D.) and Bill Nelson (D-Fla.), according to a top Democratic tax writer.
The legislation's prospects rest largely on a package of unrelated green energy tax provisions that lawmakers hope to tack on to the aviation bill. The precise content of that package remains in flux and the chamber's chief tax writers have opted to hold their cards close to the chest.
Speaking to reporters Monday evening, Sen. Ron Wyden (D-Ore.), the ranking member on the Senate Finance Committee, said the text of a final tax package should be available "shortly."
"We have made a lot of headway and we'll have something to announce, I believe shortly," he said, though he refused to specify further when an agreement would be made public. "I'm going to do everything I can, It'll be a pretty late night, and try to make it happen."
At the top of the list of provisions to extend are those contained in Section 48 of the Internal Revenue Code, most notably credits for geothermal and fuel cell projects. Sen. Chuck Schumer (D-N.Y.) told reporters last week that tax incentives for biomass energy sources should also be included. And still, other provisions could wind up in a final agreement.
Senate Democrats have signaled that without the green energy measures, the FAA bill is going nowhere. Calling the FAA portion of the bill "smooth as glass," Nelson said Monday that the only thing that could tank the entire bill would be the tax package, which he said was up to Senate leaders in both parties. Still, he said he remained "optimistic" a deal would happen.
Yet despite the acknowledgment from members on both sides of the aisle that a few of the tax provisions under discussion were only accidently left off a large tax bill last December, the effort is facing opposition.
The substance of the bill itself is uncontroversial. Thune, who chairs the Senate Commerce Committee, and Nelson, the panel's ranking Democrat, decided against trying to find a compromise on major overhauls such as privatizing the nation's air traffic controllers or boosting airport infrastructure funds. The FAA's current authorization expires in mid-July. The Thune-Nelson effort would extend spending authority through September 2017. And a number of airport security measures, some proposed by Senate Democrats and a few more Thune-Nelson collaborations, were easily added to the bill last week.
But for any of that to matter, senators must first reach agreement on the tax title.
Grass-roots conservative groups such as Freedom Partners and Americans for Prosperity are mobilizing against the tax section, calling it "corporate welfare" and urging lawmakers to oppose the entire FAA bill as a result.
Even Thune, who is not opposed to including a tax title, admitted that if too many members aim to tack on their own favorite tax measure, the bill would quickly stall. Nonetheless, opponents are signaling that even if the bill makes it through the Senate they will continue the fight.
Andy Koenig, a senior policy advisor at Freedom Partners, told reporters on a conference call Monday that even if the Senate manages to pass the FAA with an accompanying tax package, the battle to prevent the extension of these green energy credits would simply move across the Capitol building.
"If the Senate isn't going to do anything to stop this, we're going to put pressure on the House," he said.