Mike Lee the Maverick Reverts to Type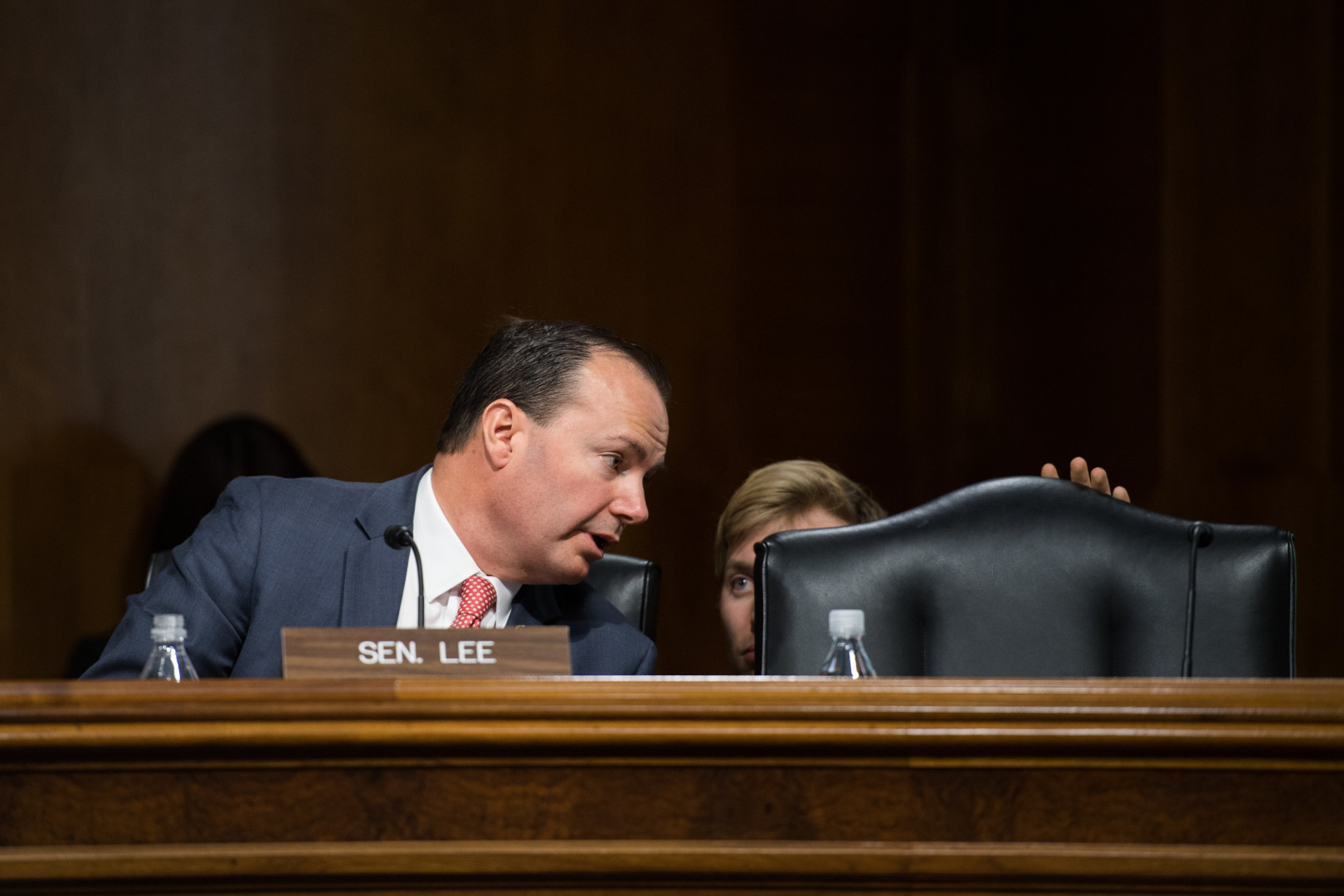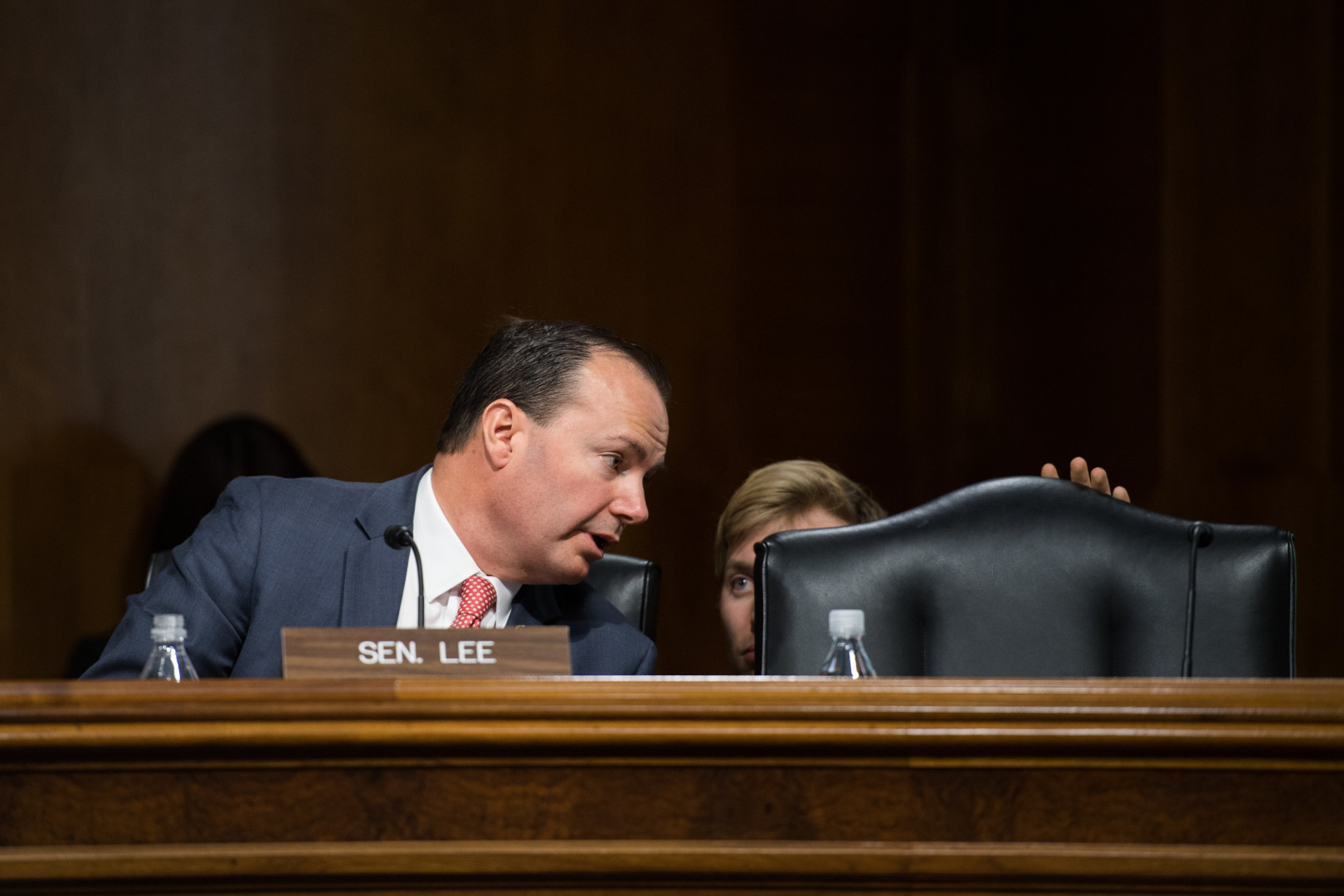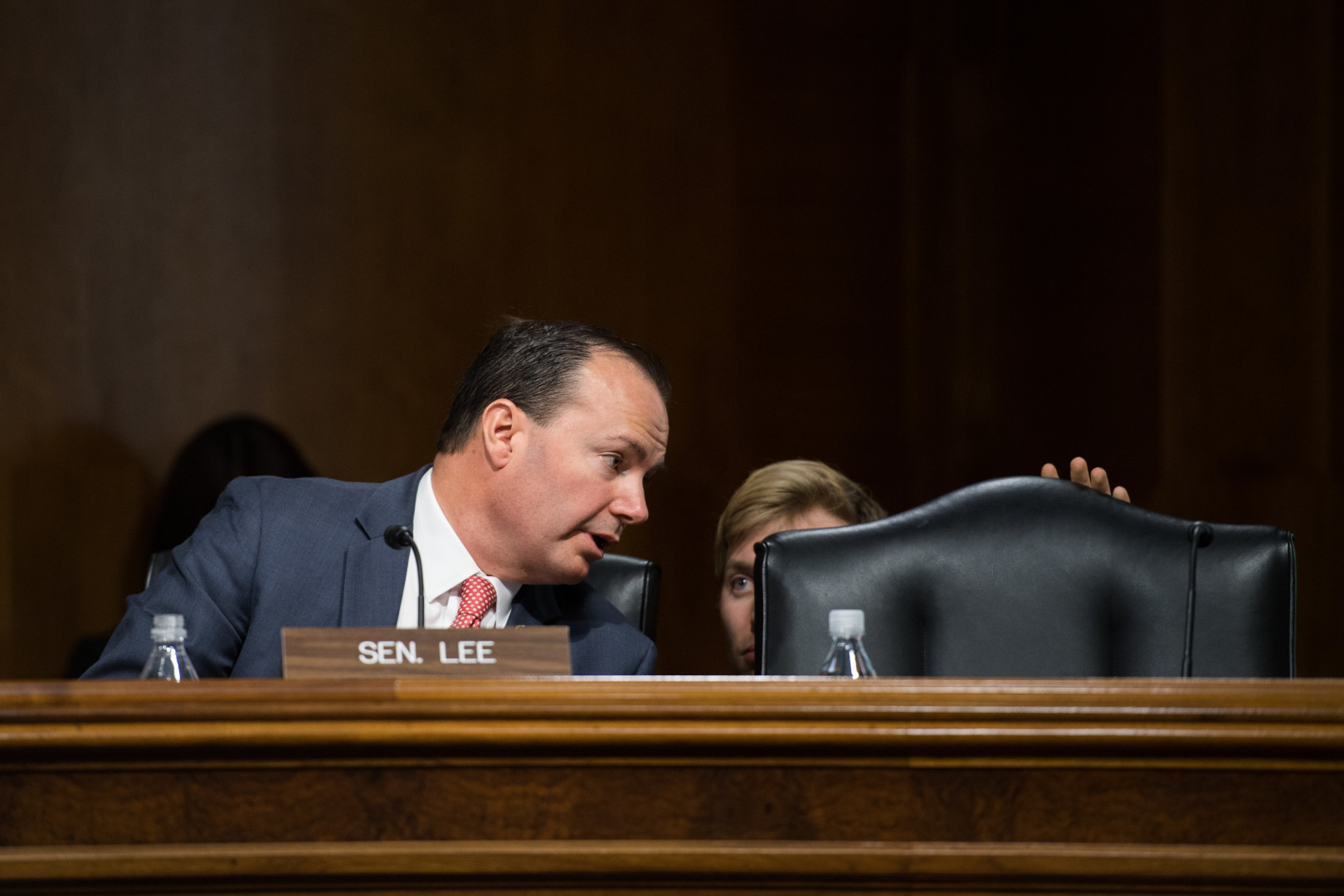 After mending fences with his Senate Republican colleagues, Mike Lee is once again ruffling the feathers of the GOP establishment in a dispute over leadership election rules.
The Utah Republican told The Washington Examiner this week that he is running to succeed Sen. John Barrasso (R-Wyo.) as Senate Republican Policy Committee chairman, the fourth-highest Senate GOP leadership position. The only problem — Barrasso is planning to run for re-election, and he has the backing of many in the conference. So Lee's challenge could be short-lived.
The leadership election is also far away, generally held a few weeks after the November election.
"Senator Barrasso has done a great job," Senate Majority Whip John Cornyn (R-Texas), the No. 2 Senate GOP leader, said Tuesday. "He's running for re-election, and I'll support him."
Lee's spokeswoman Emily Long told Morning Consult that the conservative hard-liner is running for the leadership post because he believes Barrasso is ineligible for another term. He is not specifically trying to challenge him.
"I saw a seat opening up and I'm interested in policy and naturally, I'm interested in anything to promote an active, lively discussion among members of the Senate Republican conference," Lee told the Examiner.
Sen. Jeff Flake, who spoke with Lee, said Long's description matched his own understanding of Lee's decision to run.
"My understanding was he wasn't mounting a challenge, but he was only running if Barrasso was not," the Arizona Republican told reporters on Capitol Hill. "That was my understanding, but I don't want to mischaracterize anything. I think Senator Barrasso has done a great job, and I would support him continuing there."
On Tuesday, both Lee and Barrasso brushed off reporters when asked about the upcoming leadership election. But Long confirmed to Morning Consult that Lee contends that the position is open and that Barrasso is term-limited.
Currently, senators on the GOP leadership team are limited to three terms. Barrasso served one partial term and is in the middle of his second full term. Lee believes the partial term counts, while most of his Republican colleagues disagree. According to Lee's logic, Senate Republican Conference Chairman John Thune (R-S.D.), and Conference Vice Chairman Roy Blunt (R-Mo.) would also be ineligible to run for another term.
"If the term limit kicked in at that point you'd have the absurd position at the end of the term limit that you would be in the middle of a Congress, changing, having elections and changing leadership, and changing staff, and all the rest," Senate Majority Leader Mitch McConnell (R-Ky.) said Tuesday on Capitol Hill. "We've had this issue a couple times in the past, and so I think I can safely say it's been the position of the conference that a partial term does not count toward a three-term limit."
McConnell's spokesman Don Stewart added in an email, "Sens. Thune, Barrasso, and Blunt are all eligible to run again. The leader believes they've all done a great job and he hopes that they do all run again."
Barrasso was elected as the Senate Republican Policy Committee Chairman after Sen. Lamar Alexander (R-Tenn.) stepped down from Senate GOP leadership in January 2012.
"His decision may be premature," Alexander said Tuesday of Lee's decision to run. "I think there's a precedent in place that makes it pretty clear that if you leave in the middle of a term, that's not counted toward your three terms."
Elected in the tea party wave of 2010, Lee drew the ire of many Senate Republicans early on for his hardline stances and for backing the 2013 government shutdown over funding for the Affordable Care Act. But in recent years, Lee has also garnered a reputation for bipartisanship, working with Republicans and Democrats on reforms to surveillance laws and criminal justice.
Will Dobbs-Allsopp and Mary Ellen McIntire contributed.