Time Is Running Out for Mental Health Measure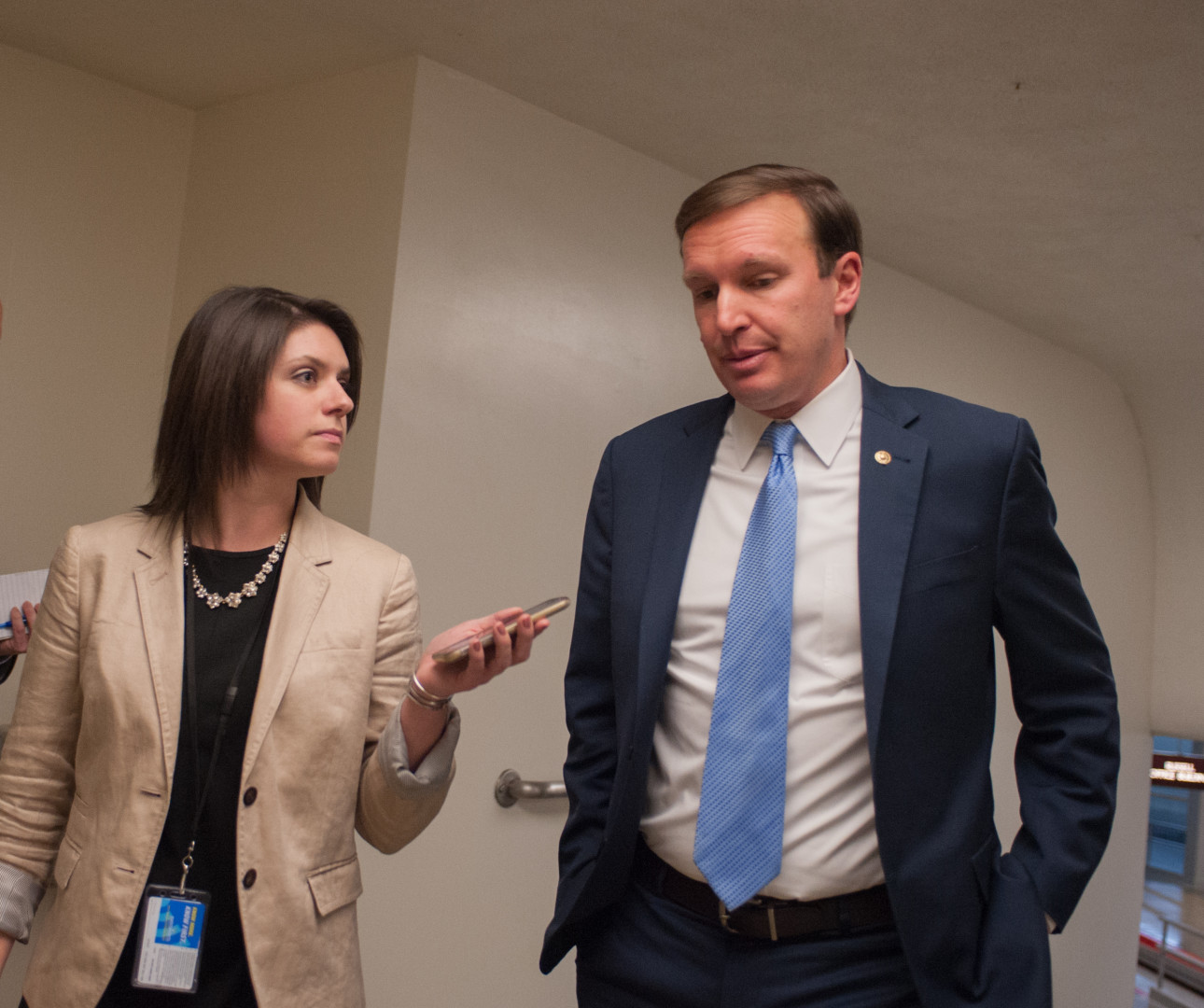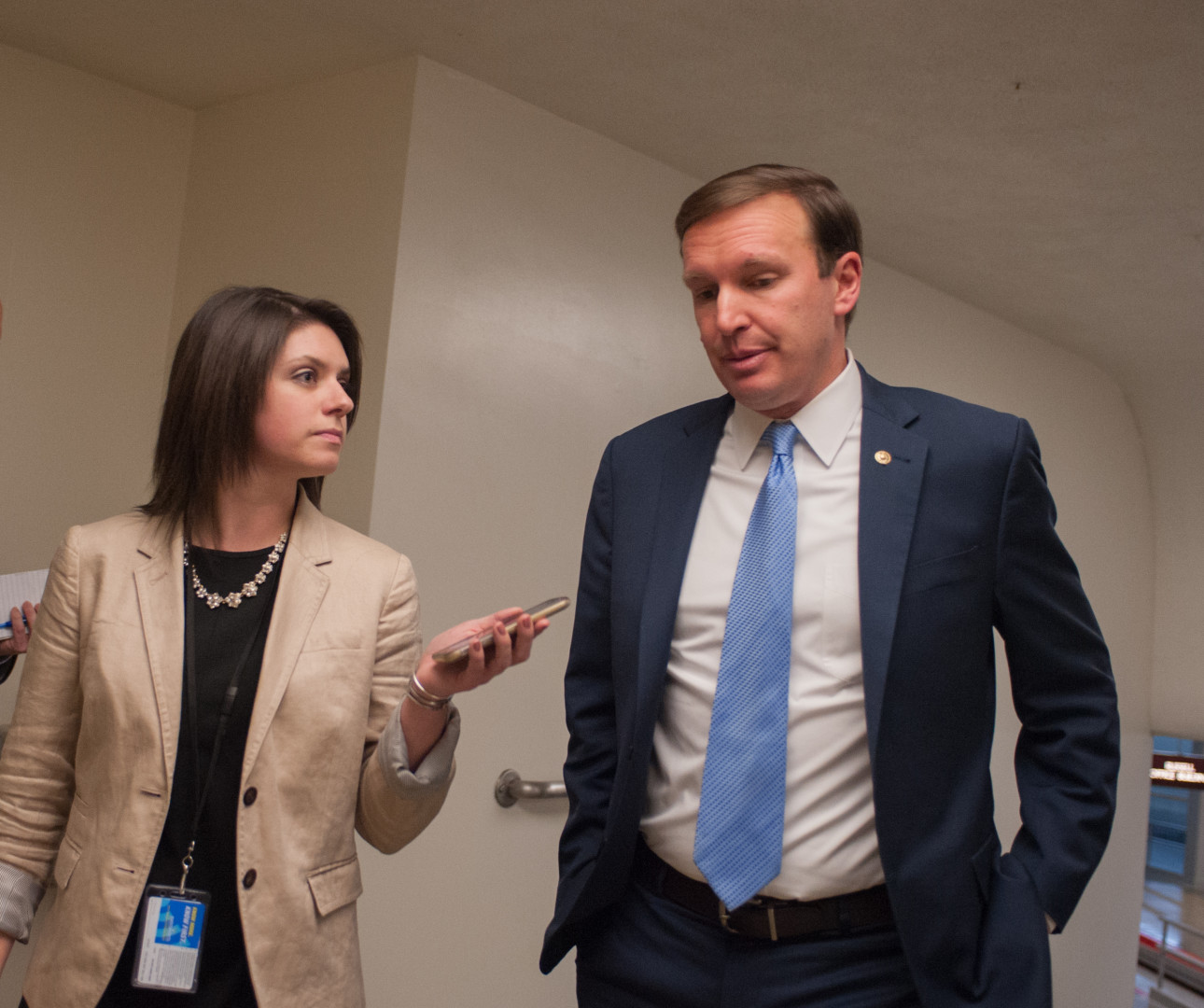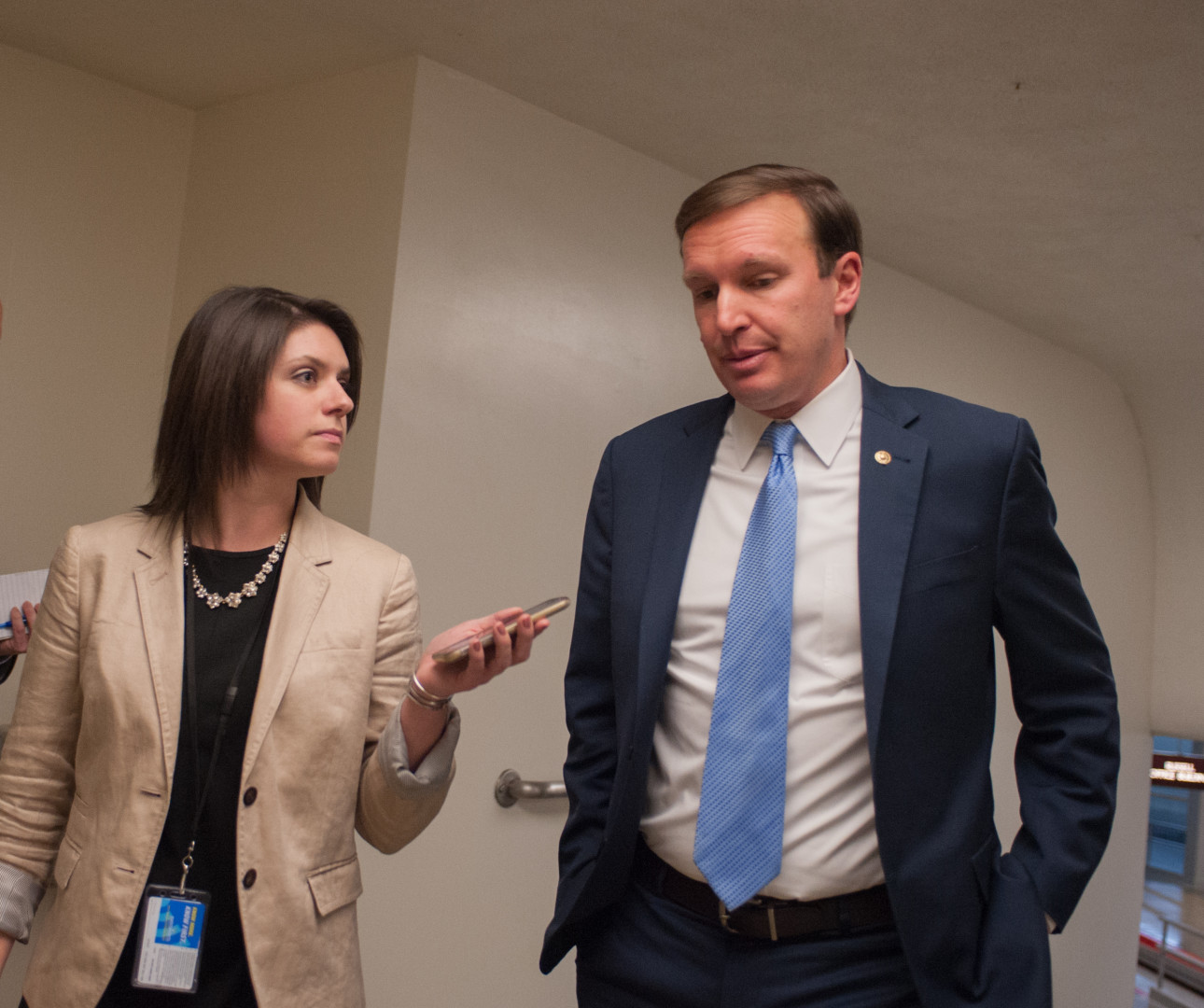 The Senate is steamrolling into the annual appropriations process without yet addressing mental health, one of the year's most popular legislative efforts. That's partly because behind the scenes, there is still widespread disagreement over whether a mental health bill should be Democrats' big opportunity to force votes on gun control.
Sen. Chris Murphy (D-Conn.), one of the co-sponsors of the bipartisan bill that came out of the Health, Education, Labor and Pensions Committee earlier this year, is telling his colleagues the two issues should not be mixed. His is a particularly compelling voice: He happens to also be one of the chief proponents for stricter gun laws. The Sandy Hook school shooting took place merely a month after Murphy was elected to the Senate.
The real challenge is convincing other Democrats to keep mental health and gun control separate. As a first-term senator, Murphy is hoping to lead on both issues, and he hopes his background makes him a powerful messenger.
"Hopefully my opinion matters given my state's unique history," he said. "Listen, this is a fine line. You need to admit that there's an element of the gun violence epidemic that's rooted in the failure of our mental health system without continuing to add to the stigma that many people have about mental illness."
"So yes, it would be difficult to not use an opportunity to run gun amendments on the Senate floor, but I think it would risk reinforcing the stigma that many of us are trying to erase," he added.
It's widely understood that Majority Leader Mitch McConnell (R-Ky.) is keen to avoid a fight over gun policy on the Senate floor in an election year. Therefore, a bill with the potential to force vulnerable senators to vote on controversial gun amendments is unlikely to see floor time. That hasn't stopped Democrats from being aggressive on the issue, forcing votes whenever possible and keeping up a steady stream of passionate floor speeches about gun violence.
Gun issues could pop up among Republicans as well. The mental health bill that passed out of the HELP Committee was co-sponsored by Chairman Lamar Alexander (R-Tenn.), ranking Democrat Patty Murray of Washington and Sen. Bill Cassidy (R-La.). Republican leaders are interested in combining that bill with mental health legislation sponsored by Majority Whip John Cornyn (R-Texas) that is currently in the Judiciary Committee.
While most of Cornyn's bill is bipartisan and would change the way mental illness is handled in the criminal justice system, Democrats take issue with a provision that would alter the national background check system for those purchasing guns. Democrats say the revision currently in the Cornyn bill would make it easier for people with mental illnesses to obtain guns.
When asked about the opposition to the background-check provision in his bill, Cornyn told Morning Consult he would "be interested in seeing what their suggestion is," a slight deviation from his previous hard-and-fast opposition to amending his legislation. But he is also aware that the real obstacles on guns might lie on the other side of the aisle.
"The main person I've heard from on that is Senator Murphy, [he] says he doesn't want gun amendments," Cornyn said. "So, I told him, I don't know how you keep senators from talking about what they want to talk about. Having said that, I'm interested in finding a solution and advancing the ball on mental health."
The problem for Murphy is that several of his Democratic colleagues aren't sure he's right to hold off on pushing for tough gun-purchasing standards. The other Democratic senator from Connecticut, Richard Blumenthal, told Morning Consult he isn't yet sure whether the gun and mental health issues should be combined.
"I'm still hopeful that we can accomplish some gun violence prevention legislation, but I'm very mindful of the importance of the mental health bill. And I wouldn't want to impede that progress," Blumenthal said. "I don't know at this point. It depends on conversations that we're having right now."
He said he's had ongoing conversations with Murphy on the topic.
Other senators haven't talked to Murphy, but are aware of his work. Sen. Brian Schatz (D-Hawaii) said he hasn't thought through the issue, but he did give Murphy high praise. He said, in this case, the messenger really matters.
"Senator Murphy's obviously one of the biggest advocates for action on gun safety, so if he's trying to hold this legislation harmless, I would listen very carefully to that," Schatz said.
But for some Democrats, giving up an opportunity to do something on guns is too much of an ask. Sen. Claire McCaskill (D-Mo.) said if a mental health bill should come to the floor, she would "absolutely" consider adding a gun amendment. She has not yet talked to Murphy either.
Other Democrats know such an endeavor would be useless.
"They likely won't pass," said Sen. Dianne Feinstein (D-Calif.) of gun amendments to a mental health bill. "So until the citizens rise up and say do something, it's not going to happen. Nobody knows this better than I. So it's up to whomever wants to put them on, but I don't know what they would be."
As both sides continue to figure out how to get a mental health bill to the floor, perhaps the more prominent question is whether it will get floor time even if it is uncontroversial.
Murphy said he met with McConnell on the matter last week, but time is "running short."
"Either the Senate is going to work or it's not going to work this year. If we're looking at the short list of legislation that can get to the president's desk, our mental health bill is at the top of it," Murphy said. "So it's a question Senator McConnell's got to answer. If he wants to just move appropriations bills in anticipation of an end-of-year omnibus, that's his prerogative. But this bill can get to the president's desk before the election, and everybody can go home and campaign on it."