Wave Elements Threaten House GOP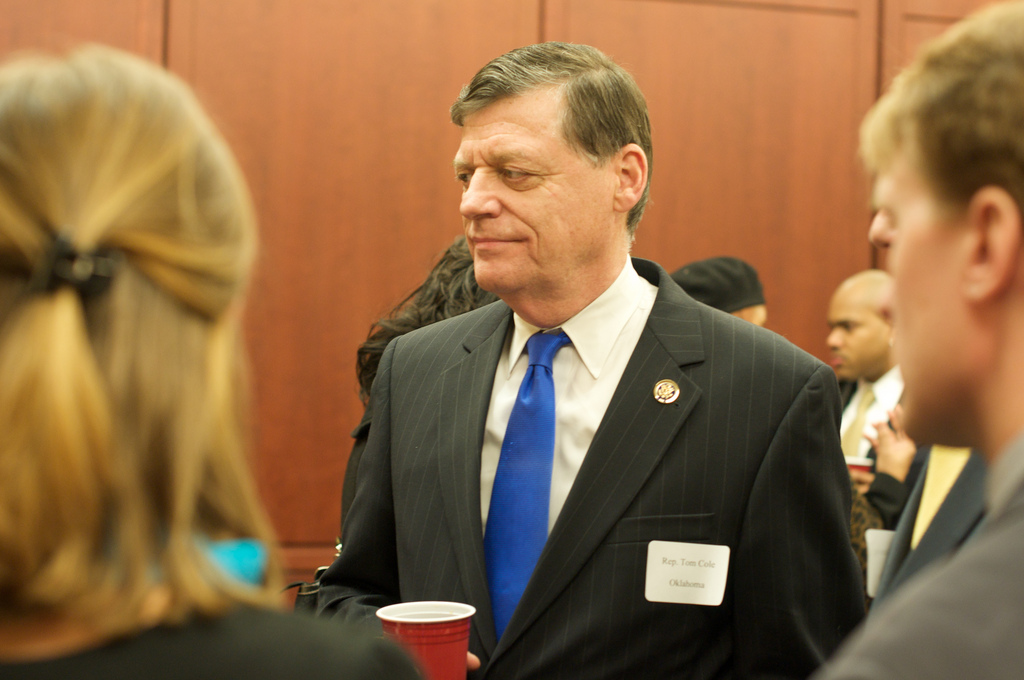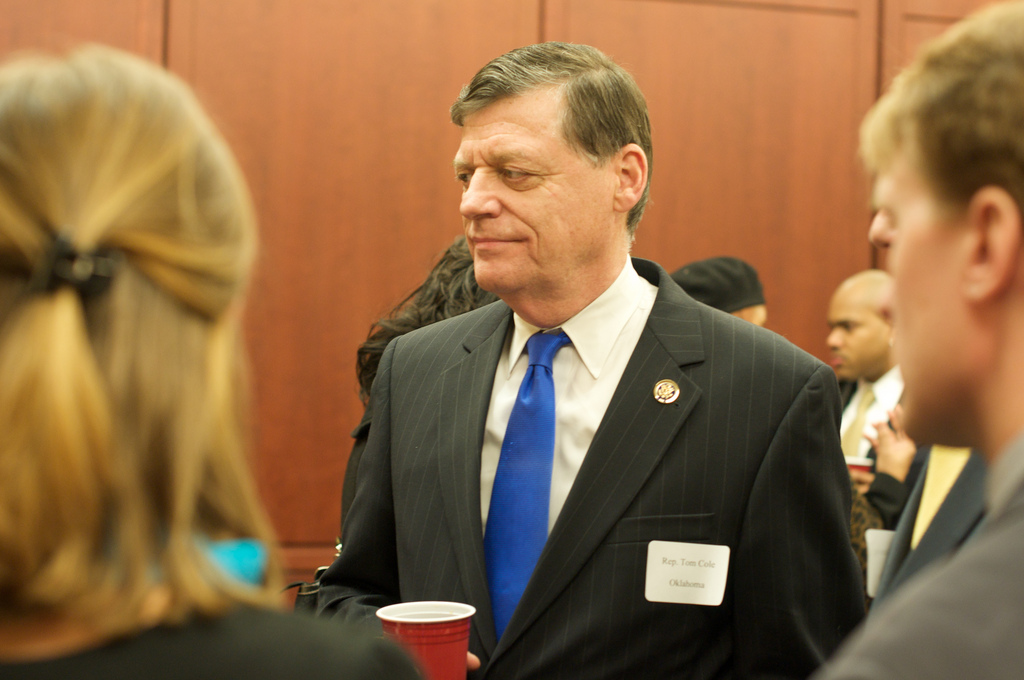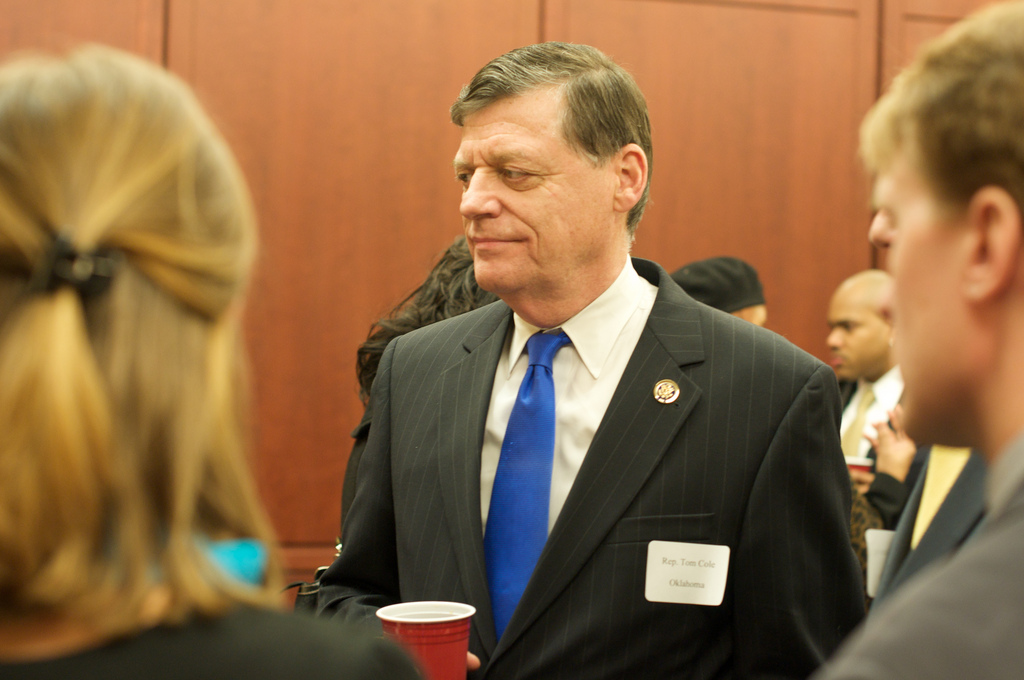 Rep. Tom Cole knows a thing or two about wave elections. After all, the Oklahoma Republican has experienced them from both sides: As a political consultant, Cole helped elect a handful of members of Congress in 1994, when the GOP won its first majority in two generations. He won his own seat in Congress in 2002, which ushered in the largest Republican class between 1994 and 2010. And he served as chairman of the House Republican campaign arm in 2008, when Democrats rode Barack Obama's coattails — and anger at George W. Bush — to a massive pickup.
Now, Cole sees hints that another wave may be building — one that threatens the House Republican majority.
"This idea that this thing can't be lost is ridiculous," Cole said in an interview this week. "In a bad election, you certainly could lose 30 seats."
Cole isn't the only GOP strategist who sees warning signs that the necessary elements of a political wave threatening a Republican majority are developing. The two most likely Republican presidential contenders are both deeply unpopular; so is the broader Republican Party. And the playing field is becoming more favorable for Democrats, as a handful of potentially vulnerable incumbents have opted to retire rather than seek re-election.
The questions, then, become whether Democrats — weighed down by a presidential nominee with her own upside-down favorability rating — can cast the election as a referendum on the Republican nominee and the Republican Party as a whole, and whether the landscape is broad enough to capture the 30 seats necessary to reclaim the majority.
That landscape appears to be expanding: Republicans hold 27 seats President Obama won in 2012. Those districts range from Virginia's 4th and Florida's 10th, where court-ordered redistricting make Democrats overwhelming favorites, to New York's 1st and Nevada's 3rd, where Obama won the barest pluralities.
Junior Republicans such as Reps. Dan Donovan and Elise Stefanik of New York, Bruce Poliquin of Maine, Cresent Hardy of Nevada and Rod Blum of Iowa will defend Democratic-leaning seats for the first time. Veteran GOP Reps. Ileana Ros-Lehtinen of Florida, Peter King of New York and Mike Coffman of Colorado are more accustomed to defending their seats in presidential years; all three won in 2012, even as Obama carried their districts.
But if a showdown between Hillary Clinton and Donald Trump turns into a rout, the House battleground will shift further into Republican-held territory. Another 24 GOP-held seats gave at least 47 percent of the vote to Obama in 2012; in 2008, Obama won 16 of those seats.
Reps. Mike Fitzpatrick (R-Pa.) and John Kline (R-Minn.) hold two of those seats; they are both retiring at the end of this year. Reps. Fred Upton (R-Mich.), Rodney Davis (R-Ill.), Pat Meehan (R-Pa.), Tom Reed (R-N.Y.), Ryan Costello (R-Pa.), Will Hurd (R-Texas), Mike Bishop (R-Mich.) and Tim Walberg (R-Mich.) will all seek re-election in districts Obama won with more than 50 percent in 2008.
Republicans have their own opportunities to play offense this year, and their own set of extenuating circumstances that can protect their majority. Mitt Romney took more than 50 percent of the vote in five districts where Democratic incumbents reside, including open seats being vacated by Reps. Ann Kirkpatrick (D-Ariz.) and Patrick Murphy (D-Fla.), both running for Senate seats; court-ordered redistricting put Rep. Gwen Graham (D-Fla.) in jeopardy, though she has not decided whether to seek re-election in her own district or in a neighboring seat.
Republicans have yet to experience a major exodus of their own voters, which might have signaled a deeper problem. Incumbents running in Texas, Ohio and Illinois have all survived primary challenges, so far. Democrats face a structural disadvantage after the 2010 reapportionment and redistricting process severely cut the number of truly competitive districts.
And Clinton's unfavorable ratings will force Democrats to seek their own distance from the top of their ticket. Fifty-three percent of registered voters say they view Clinton unfavorably, according to this week's Morning Consult tracking poll. That's better than the 60 percent who see Trump unfavorably, but not by much.
A political wave of sufficient size to sweep out the Republican majority doesn't exist yet. But some of the elements necessary for a tsunami to develop — an unpopular presidential nominee, an unfavorable political climate and an expanding landscape for Republicans to defend — are beginning to form.
"Until you get through the storm, you don't know what's on the other side," Cole said. "But the storm is coming."