The Coming Week: Energy Bill Wraps Up, Puerto Rico Drags On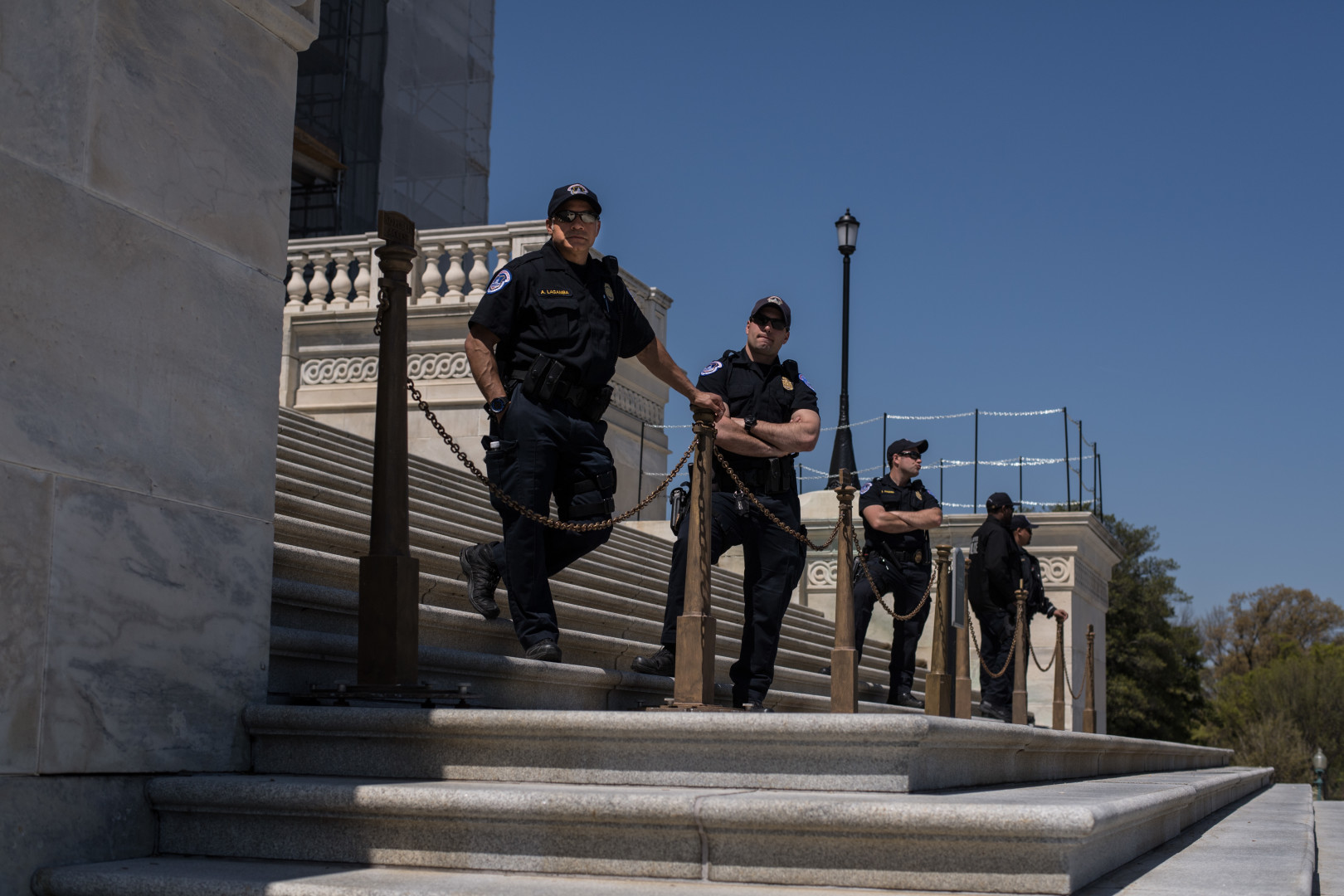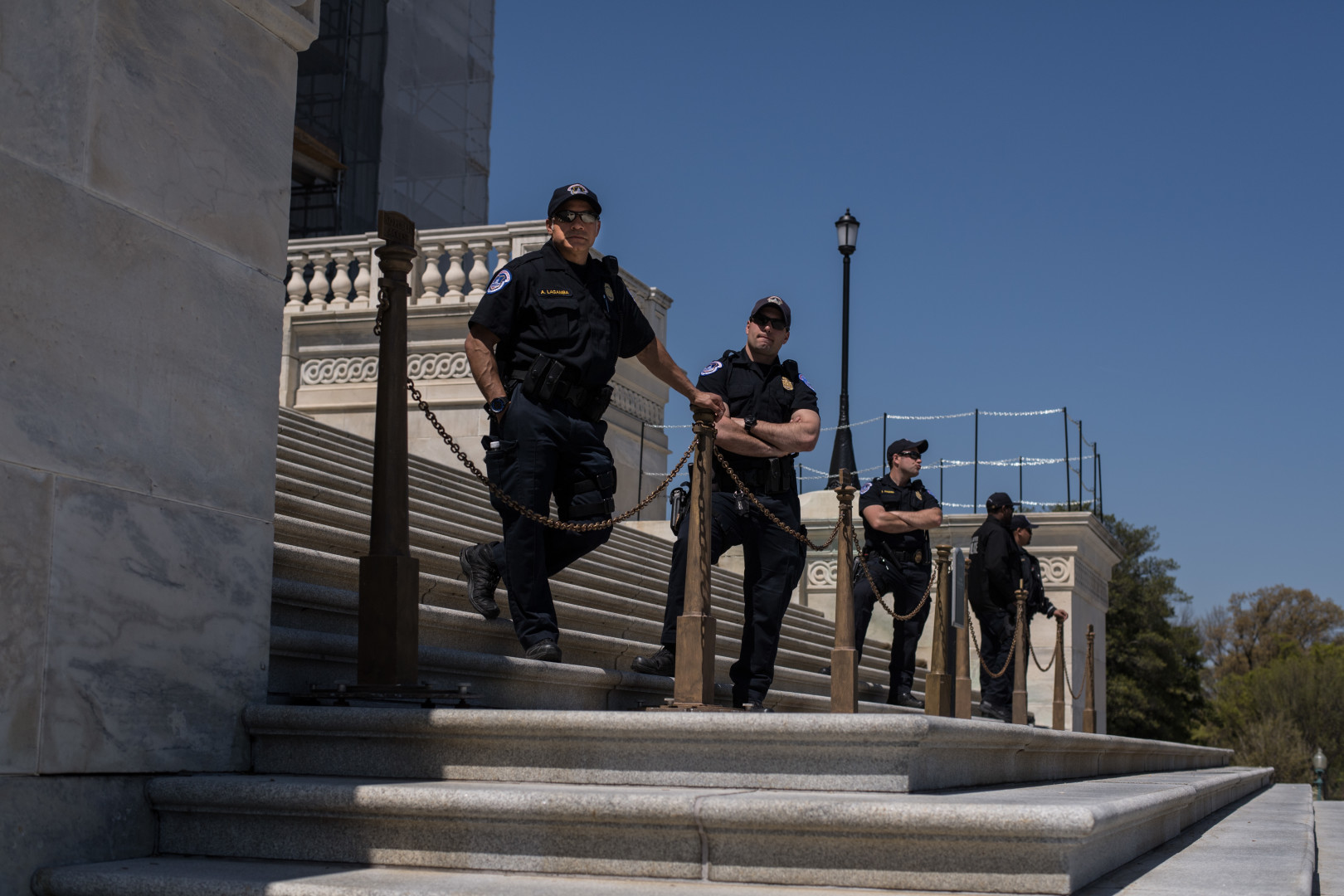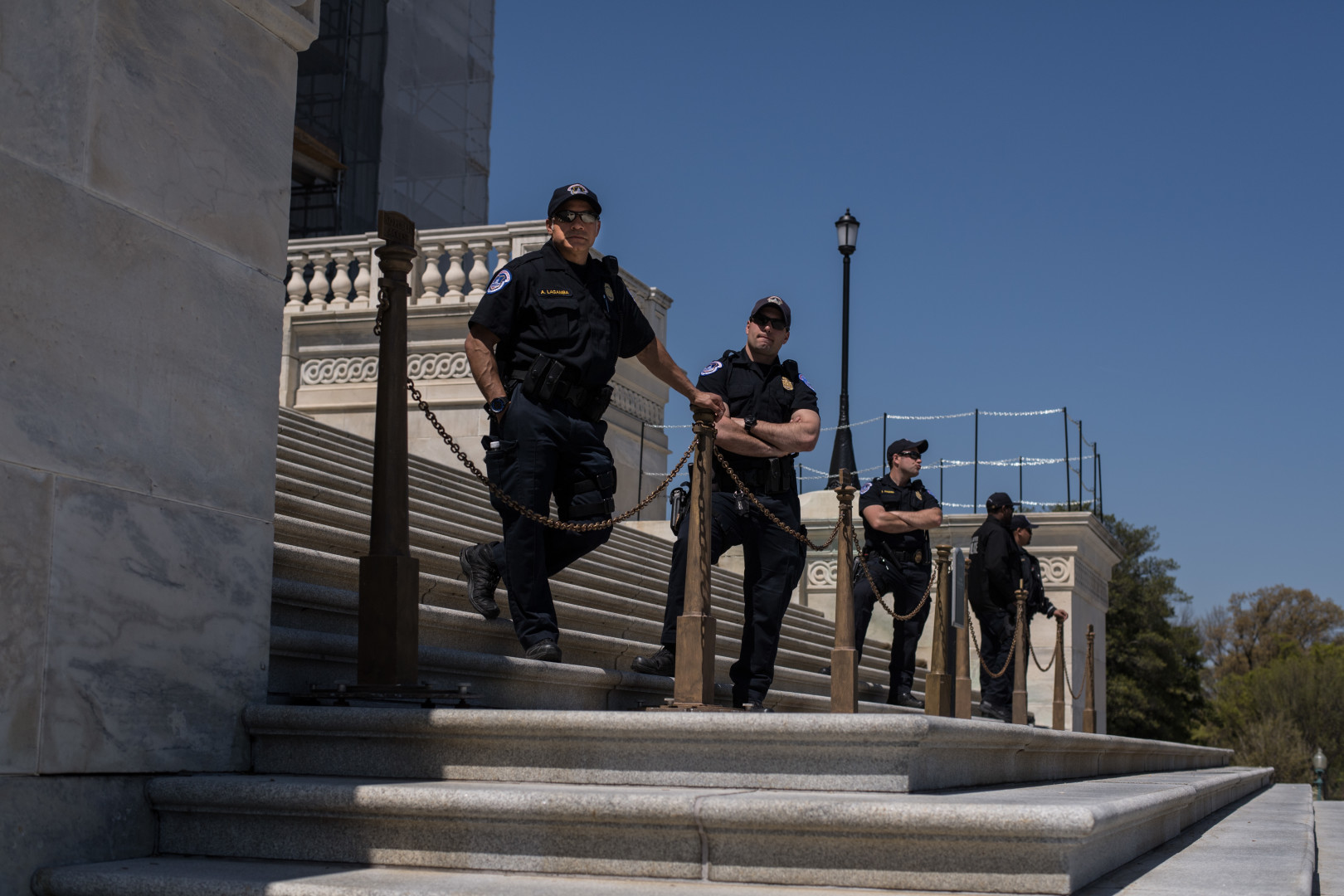 Skip to: Energy, Finance, Health, Tech
All eyes are on New York this week as Hillary Clinton and Donald Trump both are angling to extend their primary leads in the presidential contest. New York's primary for both parties is on Tuesday.
In Congress, there are only a handful of major bills left on the docket of either chamber before legislators' attention turns to an appropriations process that they are unlikely to complete before the end of the fiscal year.
House members are furiously attempting to find 218 votes for some form of legislation that would help ease Puerto Rico's debt crisis. Lawmakers abruptly postponed marking up a bill Wednesday, punting the committee vote for a week in the face of ongoing resistance by House conservatives and Democrats. House Natural Resources Committee Chairman Rob Bishop (R-Utah) said Friday that the bill would be redrafted, but nothing major would be changed.
Otherwise, not much is slated for the House. In honor of Tax Day, the chamber will take up four IRS-related bills that passed the House Ways and Means Committee during a hearing marked by tax-themed political theater. They are unlikely to see any action in the Senate.
The continued GOP inability to agree on a budget plan in the House means that appropriators will have to wait until May 15 before House rules allow them to bring individual spending bills to the floor. GOP leaders could also pursue a deeming resolution that would establish topline spending limits much like a budget. But because doing so would require Democratic votes, there is little interest in going that route.
The Senate, meanwhile, will finish up a modest reauthorization of the Federal Aviation Administration early next week. A vote to end debate on the underlying bill is scheduled for Monday evening.
Senators have also reached an agreement to move ahead on a broad, bipartisan energy bill that has been on life support since February. A series of amendment votes and a vote on final passage are expected to be fast-tracked and take only one day, likely Tuesday.
Senate Majority Leader Mitch McConnell (R-Ky.) has also filed a motion to proceed on the first appropriations bill of fiscal year 2017, the Energy and Water Appropriations Act. That bill is teed up to move to the floor after completion of the FAA and energy bills. McConnell has said he is prepared to spend at least 12 weeks considering appropriations measures.
The Senate is scheduled to vote on closing debate on the FAA bill at 5:30 p.m. on Monday. The House returns to the U.S. Capitol the same night, with votes on several uncontroversial measures slated for 6:30 p.m.
FINANCE
Lawmakers, led by House Natural Resources Committee Chairman Bishop, are planning to redraft legislation to address Puerto Rico's debt crisis in hopes of scheduling a committee vote soon.
"It's not going to be a major change. It's not like we're totally starting from scratch," the Utah Republican said.
He declined to say what specific aspects could be retooled to the bill, H.R. 4900, but one piece still under debate is the breadth of powers to be delegated to an outside fiscal control board. Members still have concerns about making the bill's oversight board "do what the board is supposed to do," he added.
Puerto Rico has an upcoming debt service payment in May, which could give lawmakers a reason to come to an agreement. Missed payments mean creditors get angry and sue.
"Maybe that will reinforce: This is a serious issue," he said. "There are still some voices out there saying, eh, this is Y2K."
On Thursday, the House Financial Services Committee will hold an oversight hearing on the Securities and Exchange Commission's division governing capital markets and government sponsored enterprises.
—Ryan Rainey
ENERGY
After it finishes the FAA bill, the Senate is expected to conclude its work as early as Tuesday on wide-ranging energy bill, which has been stalled for months as senators debated tying it to another bill on water infrastructure in Flint, Mich. With the Flint debate pushed back, Senate leaders hope to wrap up the energy bill in less than a day. They will then move on to the Senate's energy and water appropriations bill.
On Tuesday, the House Appropriations Committee will hold a vote on its energy and water appropriations bill. The bill passed the Energy and Water Subcommittee without much controversy, but environmentalists hope Democrats will put up a fight either in the full committee hearing or through amendments on the floor. Dalal Aboulhosn, a federal policy representative for the Sierra Club, said his group views a provision blocking funding for any changes to the Clean Water Act as particularly problematic. The Environmental Protection Agency has issued a controversial rule clarifying, and greatly expanding, which waters the agency has authority over.
The House Transportation Committee will hold a vote on a bill reauthorizing the Department of Transportation's Pipeline and Hazardous Materials Safety Administration on Wednesday.
There are a lot of hearings on tap as well. Among the most important are the following:
The Senate Environment and Public Works Committee will hold a hearing on the EPA's fiscal 2017 budget request on Tuesday. It will hold a hearing on "New Approaches and Innovative Technologies to Improve Water Supply" on Wednesday, a prescient topic because of Flint's lead problem.
The Senate Energy and Natural Resources Committee will hold a hearing on Tuesday on challenges to oil and gas production depending on the price of each fuel.
On Wednesday and Thursday, the House Oversight Committee will hold a pair of hearings on the difficulties of delisting species from the Endangered Species Act.
A House Energy and Commerce subcommittee will hold a hearing on Wednesday on the Nuclear Regulatory Commission's fiscal 2017 budget request. The same subcommittee will hold a hearing on Thursday on the EPA's Brownfields program that gives grants to communities cleaning up contaminated land.
On Tuesday, the House Natural Resources Committee will hold a hearing on the designation of endangered species critical habitats.
—Jack Fitzpatrick
TECH
The Energy and Commerce Subcommittee on Communications and Technology kicks off the week with a Tuesday vote on seven communications bills. The panel will meet Monday at 5 p.m. for opening statements and reconvene the following day at 2 p.m. to debate and eventually vote on the measures.
The most controversial is a Republican-backed bill to implement a hard budget cap on federal internet and phone subsidies at $1.5 billion annually. The Federal Communications Commission recently voted to upgrade the federal phone subsidy program, called Lifeline, to provide low-income Americans with broadband service.
Republicans at the FCC and in Congress opposed the Lifeline order because it doesn't have a hard budget cap. There was a short-lived deal on a Lifeline budget, but Democratic FCC Commissioner Mignon Clyburn backed off after pressure from Democrats on Capitol Hill. Democrats are vehemently against any hard budget because they fear insufficient funds could result in millions of eligible Americans being left offline. Republicans say a budget is necessary to keeping the program fiscally responsible.
The other six bills are relatively uncontroversial. One bill would create competitions to accelerate the development of technology to improve spectrum efficiency, while another measure would require any multi-line telephone system (like those in schools or hospitals) to connect directly to 911 even if the system normally requires a user to dial "9." FCC Commissioner Ajit Pai wrote a letter to subcommittee leaders on April 12 supporting the measure.
Another piece of legislation on tap would require telecommunications providers to give the location of a phone if that phone was used to dial 911 or if the phone is "reasonably believed" to be in the possession of someone in danger of death or serious physical harm. The bill pits privacy against law enforcement needs, but will strike a more delicate balance than most because of the gruesome nature of the 2007 kidnapping that inspired the first version of this law. Versions of the bill have passed in 22 states, though it's struggled to significantly move in Congress.
The House Judiciary Committee also plans to mark up the Senate-passed bill that would update federal standards regarding trade secrets theft, according to an aide.
The House Energy and Commerce Committee's Oversight and Investigations Subcommittee is set to have an encryption hearing on Tuesday. The panel is inviting industry members, intelligence officials and computer science experts to discuss the complexities of encryption.
Bruce Sewell, Apple Inc.'s general counsel, will testify at that hearing after he appeared before the House Judiciary Committee on the subject in early March. The chief of the Intelligence Bureau for the New York City Police Department and famed computer scientist and cryptography researcher Matt Blaze will also sit on the eight-person witness panel.
—Amir Nasr
HEALTH
The Senate will continue to attempt to strike a deal on medical innovation and mental health bills. While mental health bill isn't likely to come to the Senate floor before a months-long appropriations process begins, a medical innovation measure still stands a chance of seeing floor time.
However, Democrats and Republicans have yet to agree on how to pay for additional funding for the National Institutes of Health, a key part of the measure. Democrats also want to see additional funding for the Food and Drug Administration, which Republicans say isn't going to happen.
In the House, the Energy and Commerce Committee's health subcommittee on Tuesday will examine how doctors are preparing for Medicare payment changes that were passed last year. That legislation that ended the annual "doc-fix" Medicare payment shortfall. It an impressive bipartisan feat that had evaded lawmakers for almost two decades.
—Caitlin Owens