Options Are Running Out for Emergency Response Bills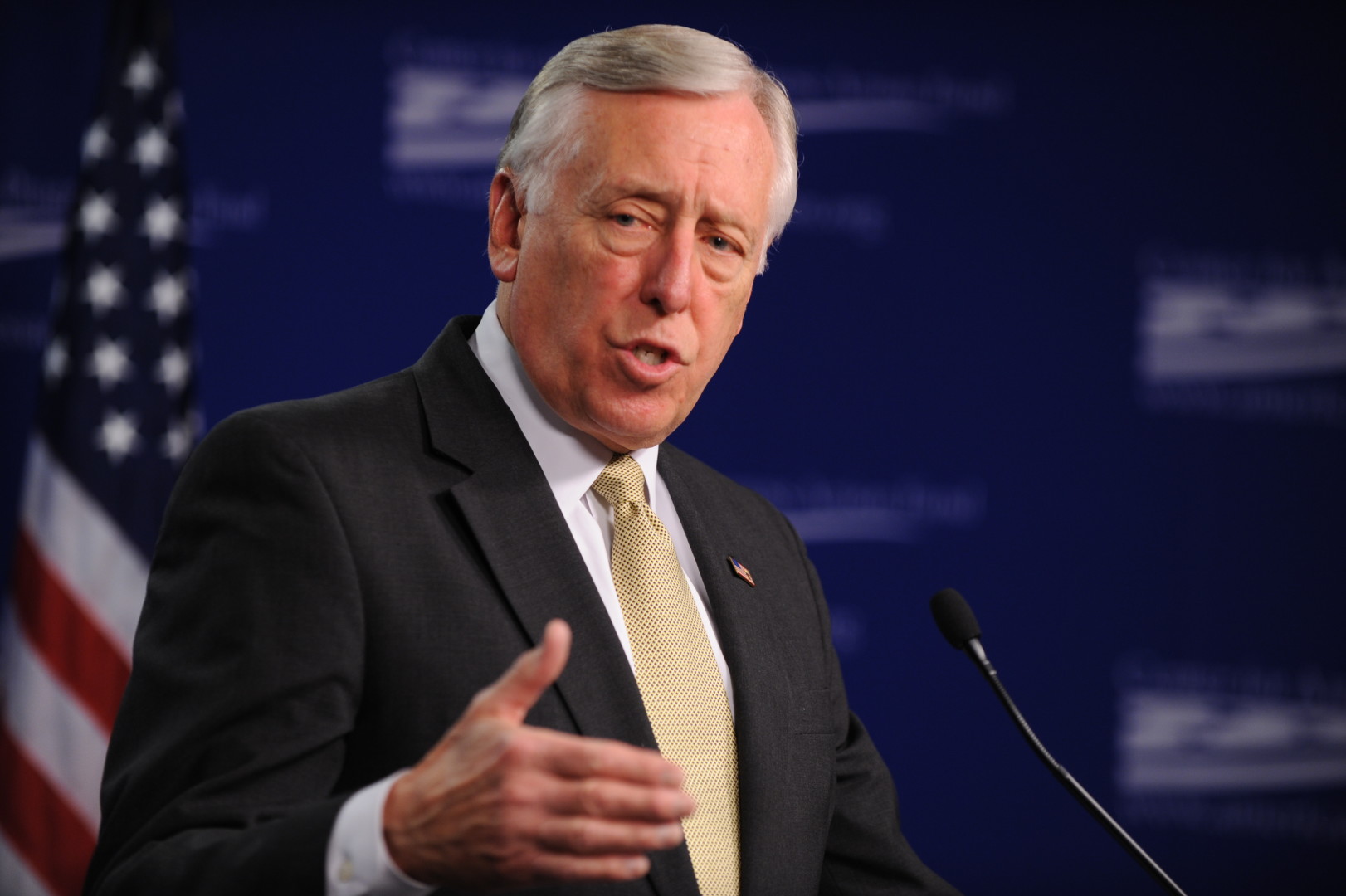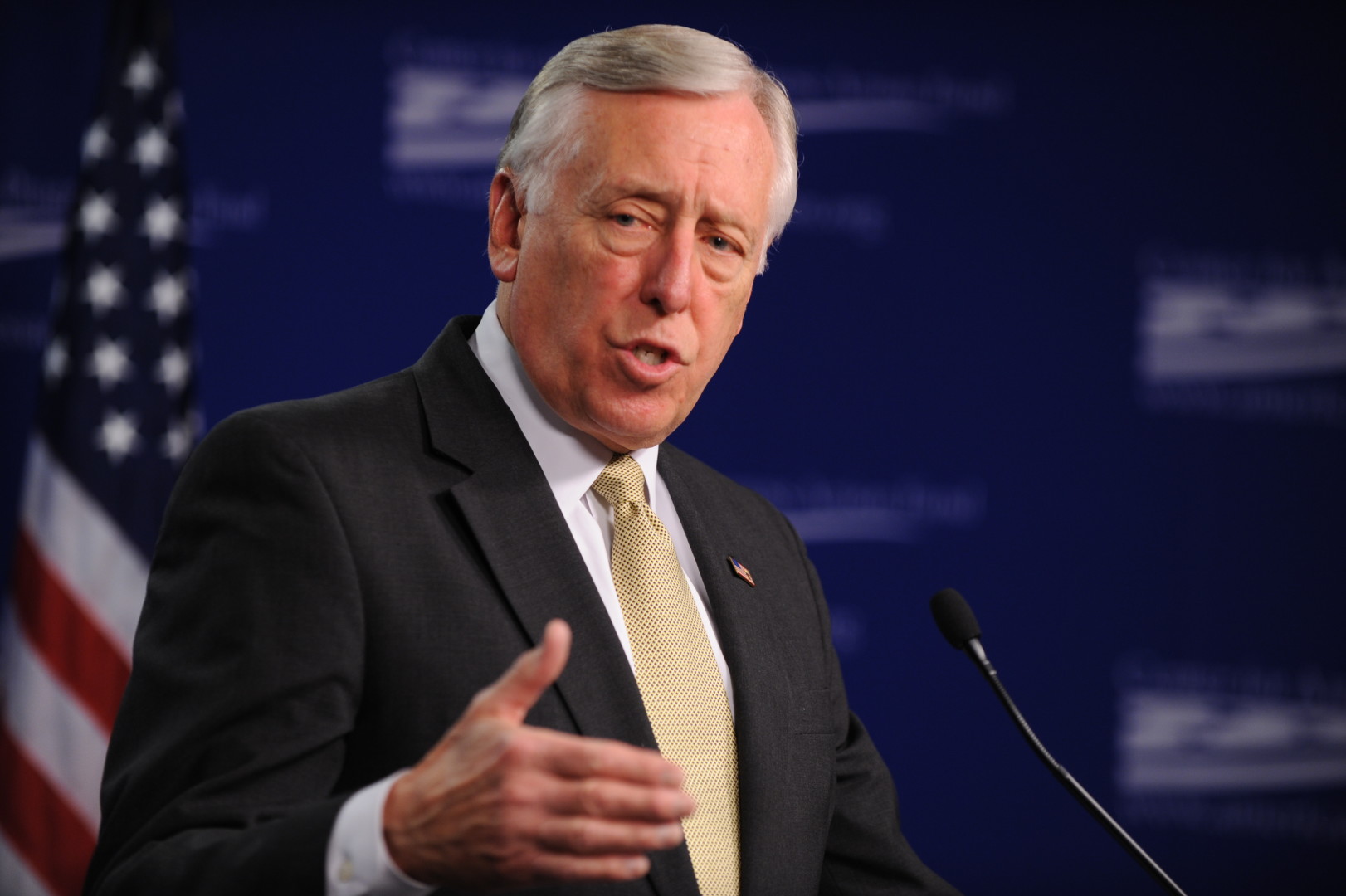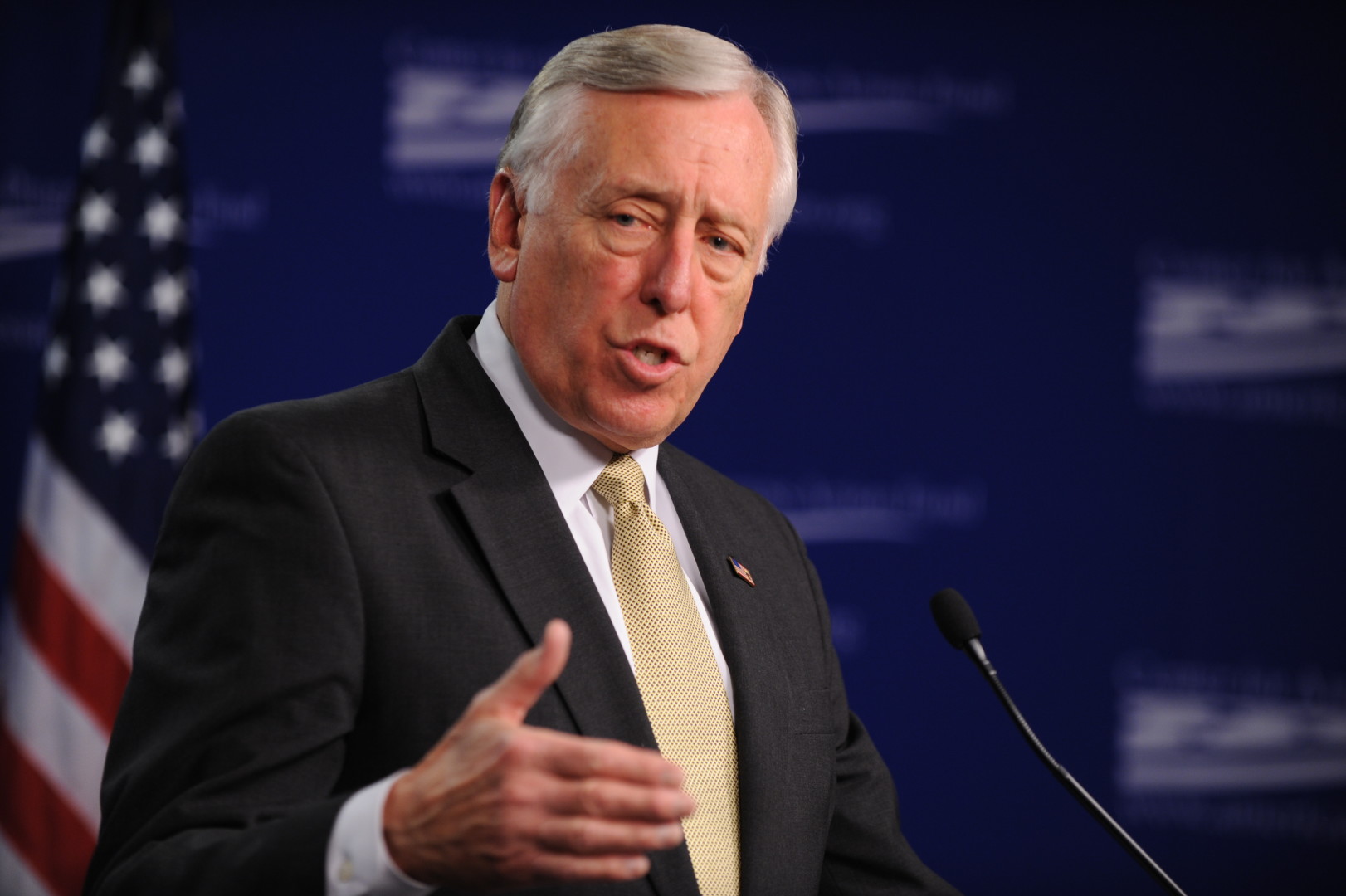 Democratic lawmakers are eyeing an unfriendly calendar as they look toward the year's remaining legislative work.
It's no secret that Capitol Hill Democrats are fed up with the GOP's pace on responding to an array of urgent problems they say need legislative action. Those problems include the debt crisis in Puerto Rico, the unsafe water in Flint, Mich., and the Zika virus.
"We've got to do Puerto Rico now. We've got to do Flint now. We've got to do Zika now," said the visibly frustrated House Minority Whip Steny Hoyer (D-Md.) at a press briefing Tuesday. "We can do all of those, very frankly, between now and May 31st without any sweat if there is an intention to do so."
Underlying this irritation is a sobering fact for anyone hoping for rapid movement on anything in Congress — there are few legislative deadlines this year that can be used for leverage in compelling action. That means that Democrats' priorities will depend on whether a fractious GOP feels an equal sense of urgency about each item.
Without deadlines, it's a lot harder to get things done. A flurry of legislative accomplishments in 2015 took place mainly under the pressure of must-pass deadlines. Lawmakers struck bipartisan agreements to fund the Department of Homeland Security, reauthorize federal highway programs, raise discretionary spending caps, and postpone a debt-limit fight until early 2017.
There are a lot fewer opportunities this year. The Senate on Tuesday passed a reauthorization of the Federal Aviation Administration through September 2017. It marks the last major deadline on the congressional agenda before September.
The dearth of must-do items leaves a bevy of largely Democratic priorities without an obvious path towards speedy passage. Sen. Debbie Stabenow (D-Mich.) on Tuesday acknowledged to Morning Consult that there are not that many "what we call must-pass" items on the year's docket. She suggested that the Senate's productivity in the coming months would depend on members' goodwill. "I think we've got important things to do if people want to pass them," she said.
Take for example the most pressing issue in Stabenow's home state — passing an aid package to respond to the water crisis in Flint.
Originally, Stabenow and fellow Michigan Democrat Gary Peters had sought to attach a carefully negotiated aid package to an energy policy bill that hit the Senate floor early this year. But persistent resistance, particularly from Sen. Mike Lee (R-Utah), left both the aid package and broader energy bill on the chamber's back burner for months.
Finally last week, Stabenow and Peters agreed to allow the energy bill to move forward without the Flint measure, citing an unspecified, alternative path forward. "We're looking at something else," Stabenow said. "I feel good about the bipartisan support we have."
Stabenow is being so secretive that even members of her own party leadership don't know what path forward she is eyeing. "Sen. Stabenow has a plan and she's not giving us the specifics," Senate Minority Whip Dick Durbin (D-Ill.) said Tuesday, before suggesting a long-shot path forward that a GOP senator quickly shot down.
Likewise, a number of green energy tax credits mostly backed by Democratic senators are in a state of limbo.
Dropped from FAA negotiations last week amid GOP opposition, Senate Minority Leader Harry Reid (D-Nev.) told reporters Tuesday that Senate Majority Leader Mitch McConnell (R-Ky.) had assured him the measures could move on some future piece of legislation. But just when McConnell might be able to fulfill that promise remains unclear. Sen. John Thune (R-S.D.) said he could only think of a couple routes to enactment this year.
"There's always that year-end vehicle that everything hitches a ride on," he told reporters. "The only other vehicle I'm aware of in the near future, perhaps, that has a tax title attached to it would be the Puerto Rico bill."
Thune expects the Puerto Rico debt relief bill – itself a source of controversy – to be a "magnet" for a number of items on lawmakers' tax provision wish lists, but made no guarantees that any such measures would actually wind up in the still fragile effort. On its own, the authors of the Puerto Rico bill are having a hard time finding support just to get it through the House. It's unclear whether they will get there.
The final item facing an uncertain future is federal funding to combat the Zika virus. The White House has requested a $1.9 billion supplemental appropriations measure to fund prevention efforts, but so far House Republicans have opted to hold off in granting that request. At Republicans' urging, the administration shifted some $500 million from untapped Ebola funds to address Zika issues, but officials say they still need the full allocation in order to effectively fight the virus.
House Republican appropriators have signaled that additional funds could come later this year, but possibly not until a stopgap funding bill at the end of September. Speaking to reporters Tuesday morning, House Speaker Paul Ryan (R-Wis.) said the administration first needs to respond to lawmakers' questions about its specific intentions for the new funding.
"We asked the administration a whole number of questions about how this money needs to be spent, and the administration has still not gotten back to Congress," he said.
"You can't just have an executive say, 'Give me a blank check for whatever,'" he concluded. "When we get sufficient answers to those questions, then we'll take sufficient action."
Regardless, what Democrats lack are opportunities to leverage their priorities onto legislation, leaving them, as Hoyer noted Tuesday, in the position of hoping that a divided GOP majority comes around to their way of thinking.
"Any allegation that time is the problem is absolutely incorrect," Hoyer said. "It's an excuse. The problem is dysfunction, disunity and division."