Senate GOP Formally Adopts Partial-Term Policy for Leadership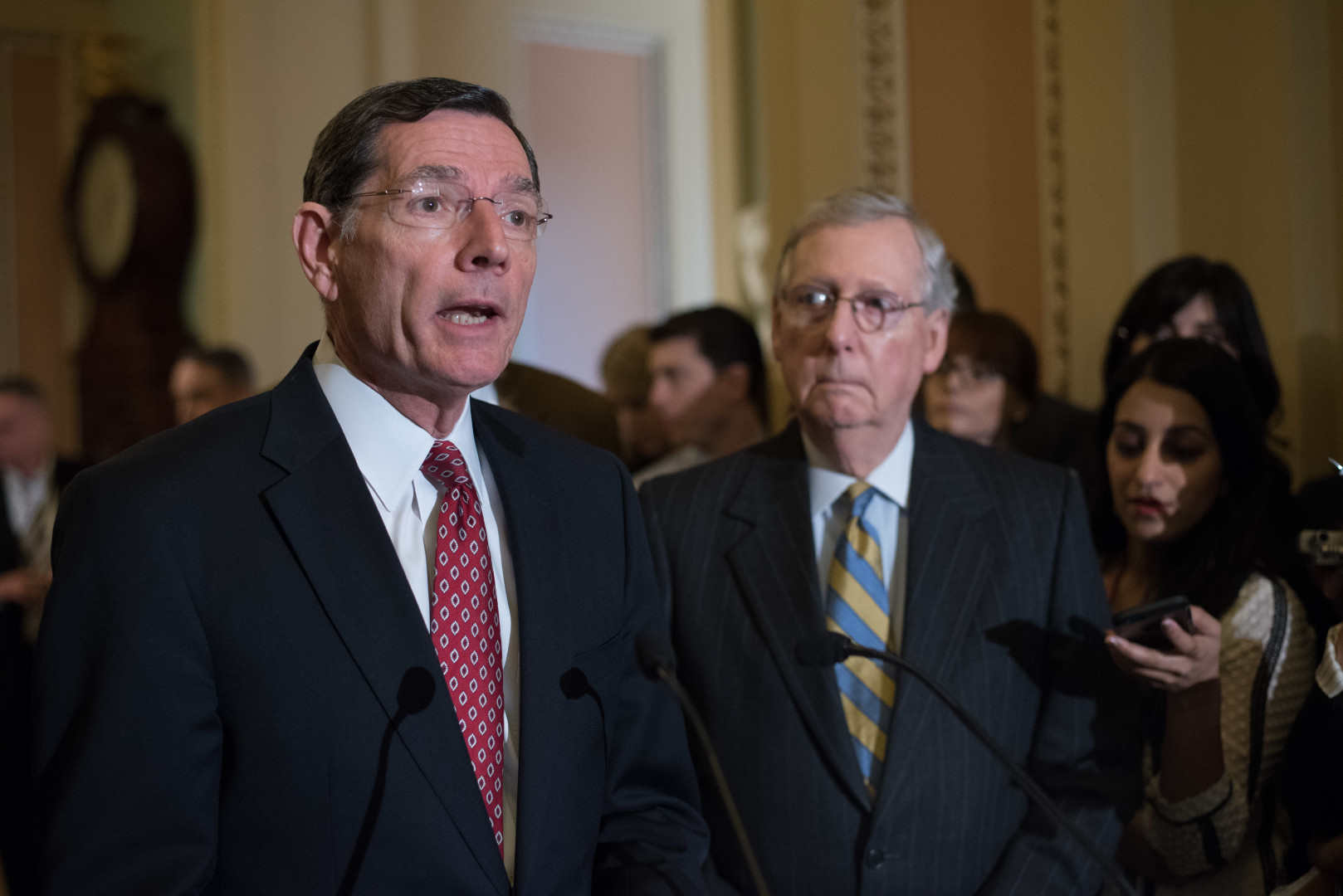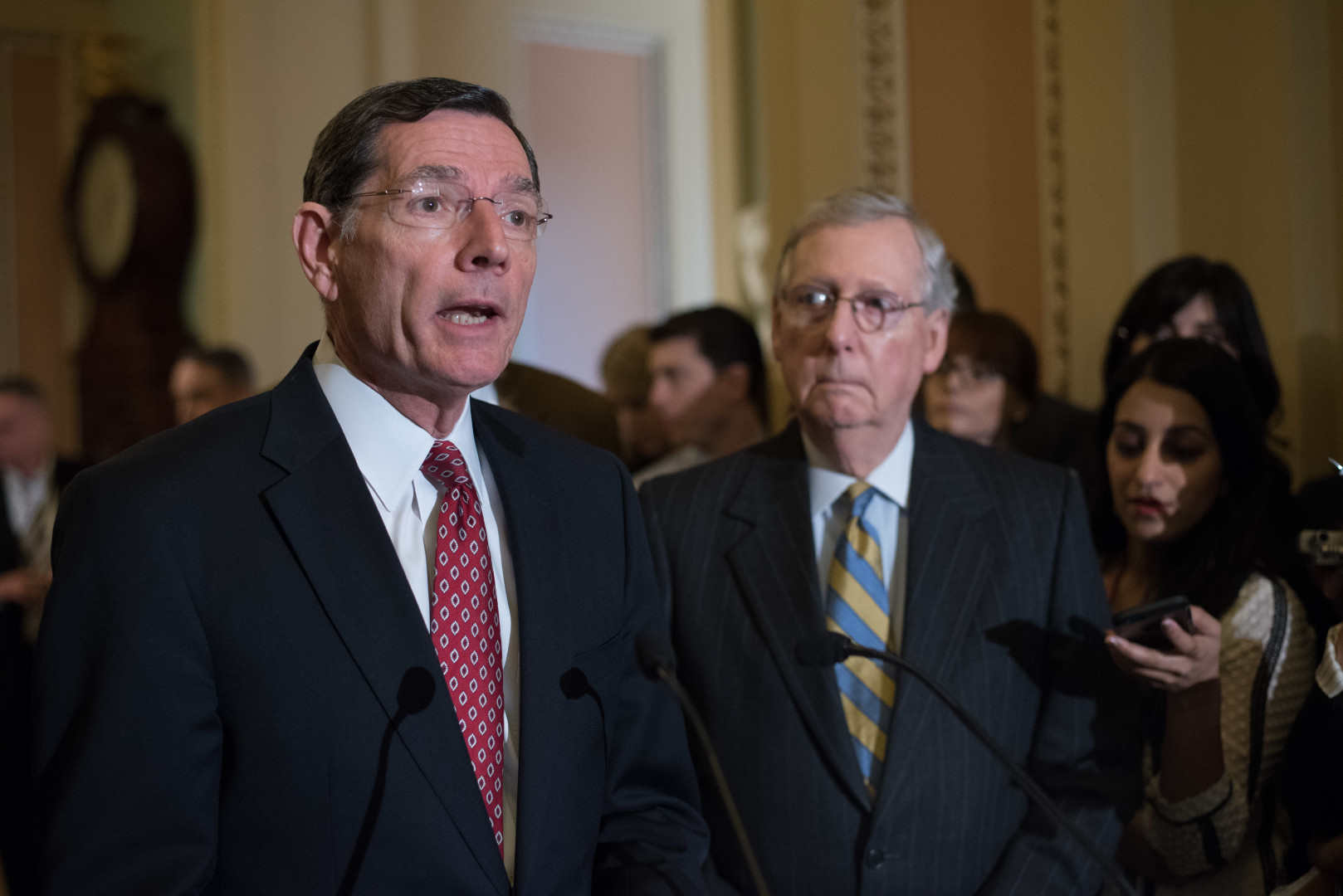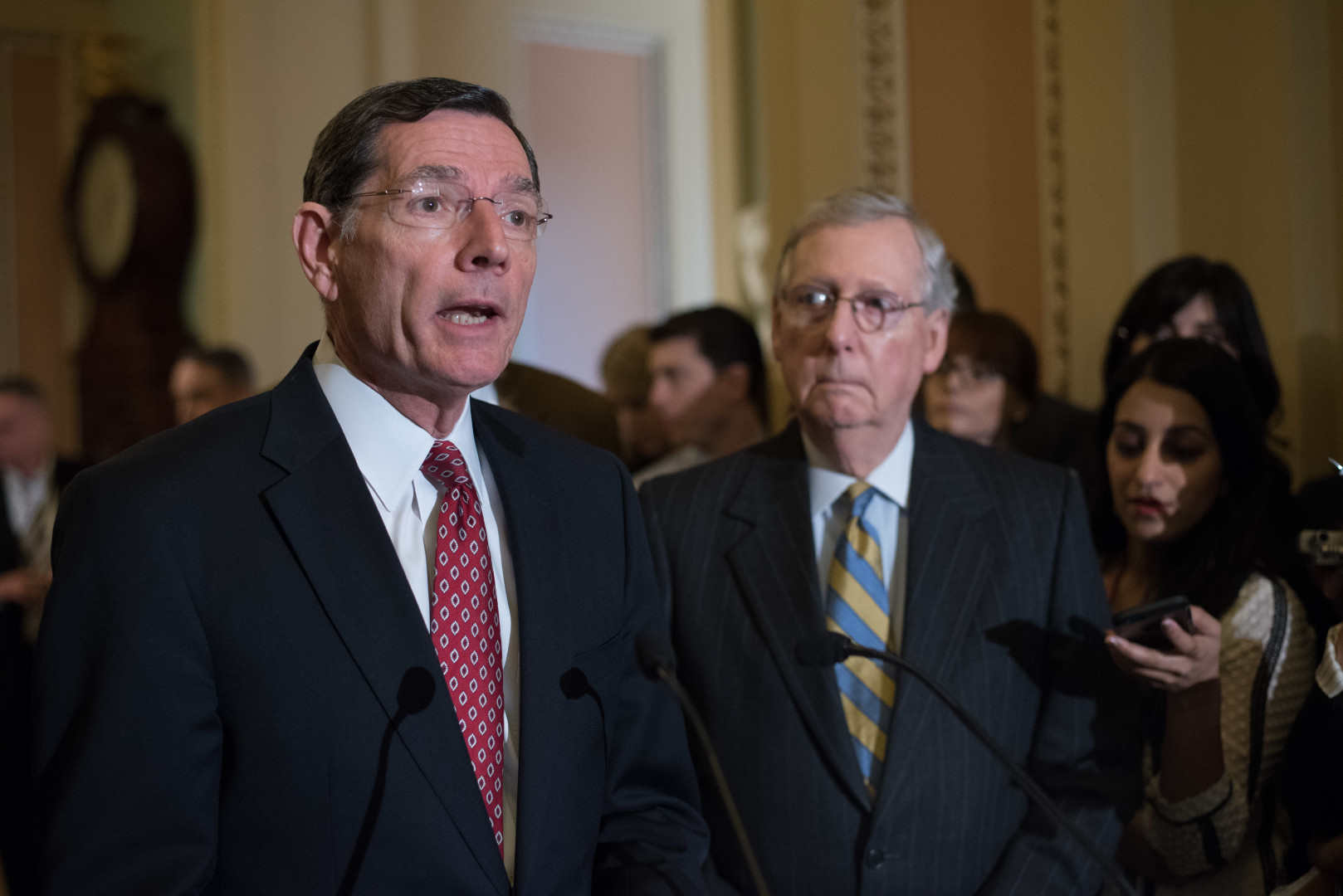 Senate Republicans on Tuesday formally adopted a rule for their caucus saying that terms of less than one year do not count against a three-term limit for leadership posts.
The rule follows the same policy for Republican committee chairmen, said Sen. Lamar Alexander, who offered the motion at the regular Tuesday lunch for the caucus.
"In 2002, we adopted a precedent that said that for committee chairmen, that partial terms didn't count against the six years. So we basically did the same today for leaders, except for the floor leader and the president pro tempore, who [are] not subject to term limits," the Tennessee Republican told reporters after the closed-door caucus meeting.
Alexander said the rule was adopted on a voice vote. It formalizes what had been an understanding among many GOP members, but was questioned when Sen. Mike Lee (R-Utah) said he wanted to run for a seat that he believed would be vacated by Sen. John Barrasso (R-Wyo.) at the end of this Congress. Barrasso assumed he had one more term because his first term was mid-Congress. (Barrasso was elected as the Senate Republican Policy Committee chairman after Alexander stepped down from Senate GOP leadership in January 2012.)
Most of the conference seemed to be on the same page last week when news of the Utah senator's bid surfaced.
"If the term limit kicked in at that point you'd have the absurd position at the end of the term limit that you would be in the middle of a Congress, changing, having elections and changing leadership, and changing staff, and all the rest," McConnell said on April 12 at the Capitol. "We've had this issue a couple times in the past, and so I think I can safely say it's been the position of the conference that a partial term does not count toward a three-term limit."
"His decision may be premature," Alexander also said of Lee's decision to run. "I think there's a precedent in place that makes it pretty clear that if you leave in the middle of a term, that's not counted toward your three terms."
But Lee did not immediately back down. "The rules are very clear; they've never been violated in a way that undermines or contradicts the plain language of the rule," the Utah senator told Politico last week.
Senate GOP leadership then took steps over the weekend to codify those rules during Tuesday's lunch.
Had the conference agreed with Lee's interpretation, it would have also meant that Republican Conference Chairman John Thune (R-S.D.) and Republican Conference Vice Chairman Roy Blunt (R-Mo.) would have had to vacate their posts, as they also ascended to leadership positions in 2012.
Reid Wilson and Jon Reid contributed.