Photo of the Day: Giddyup!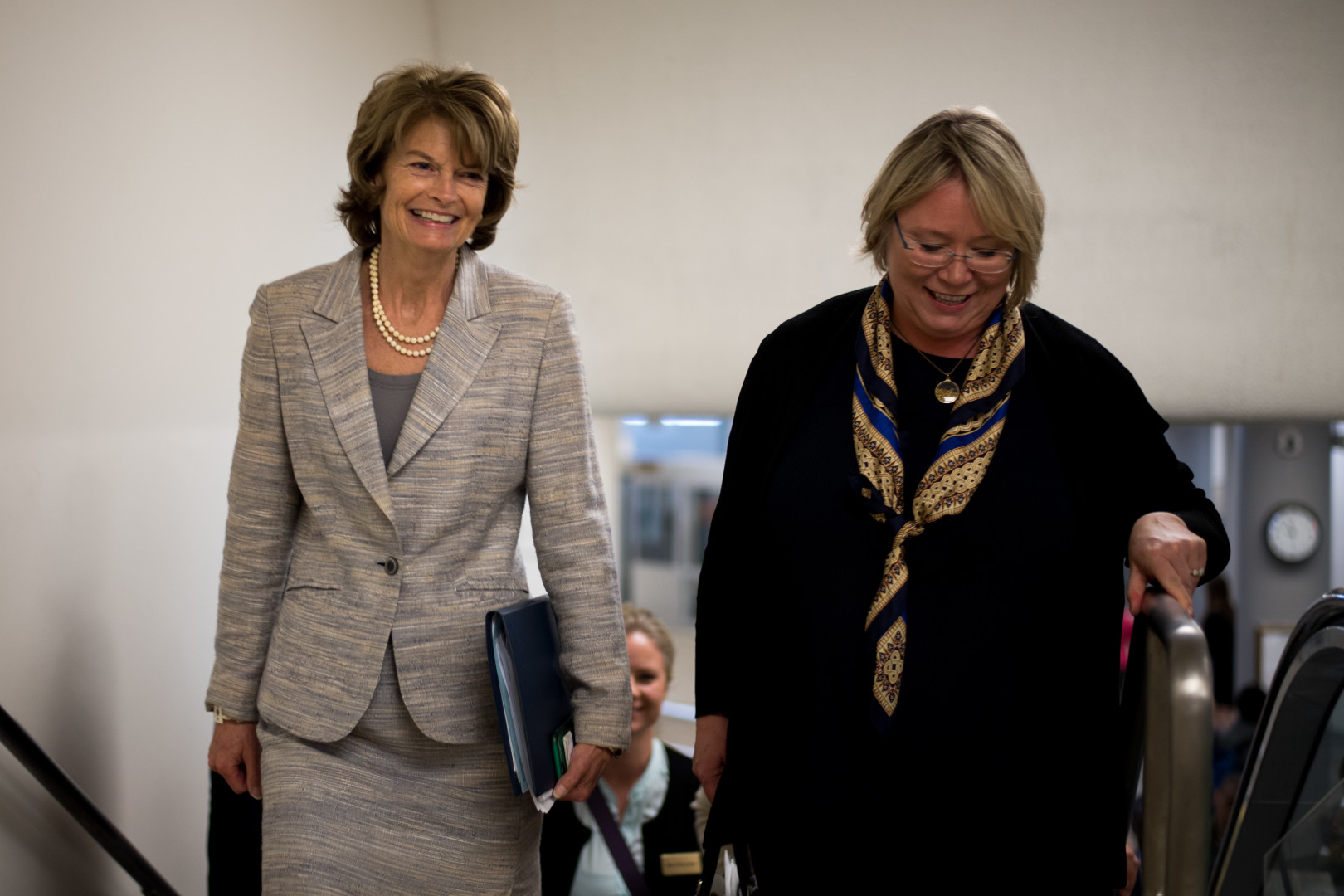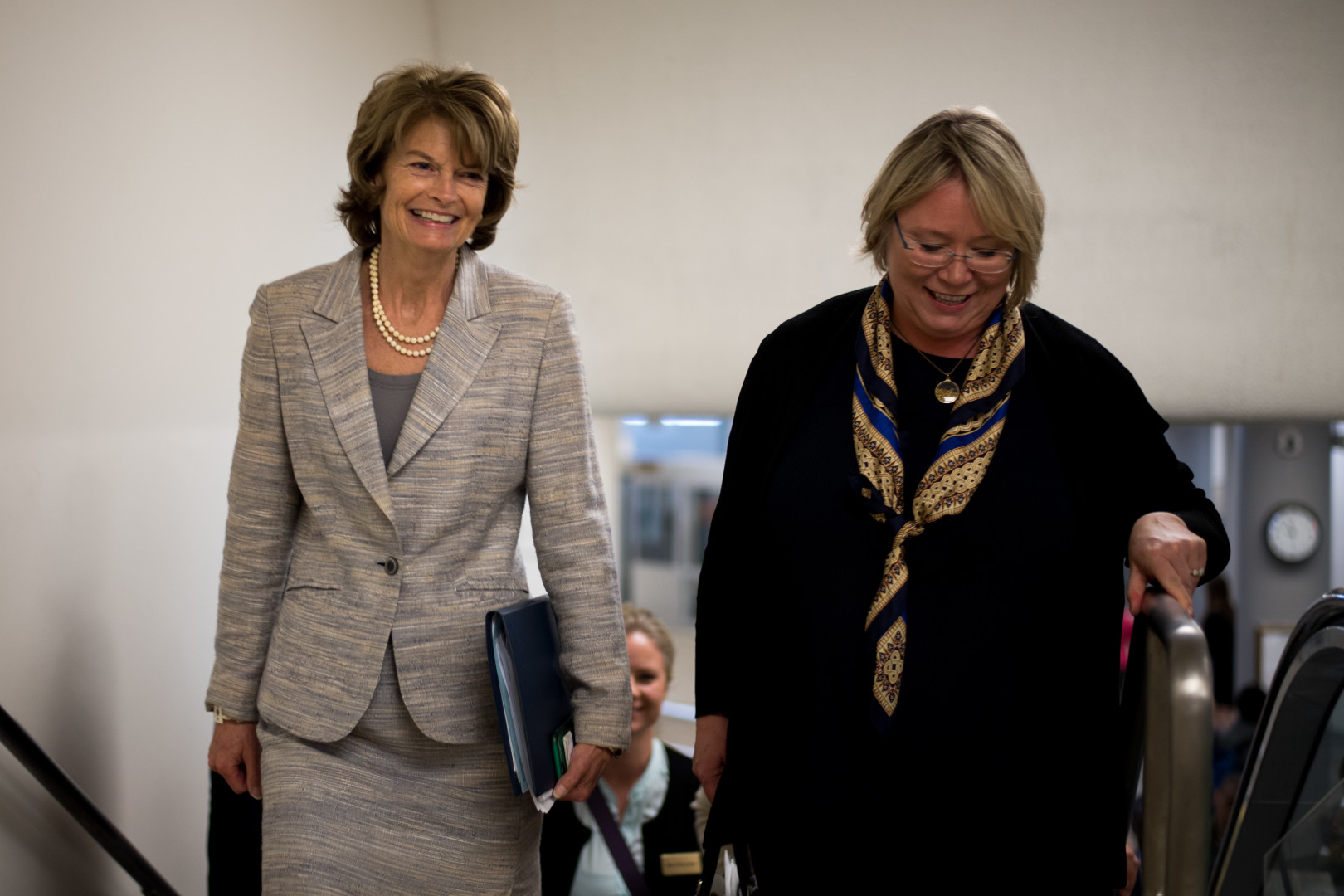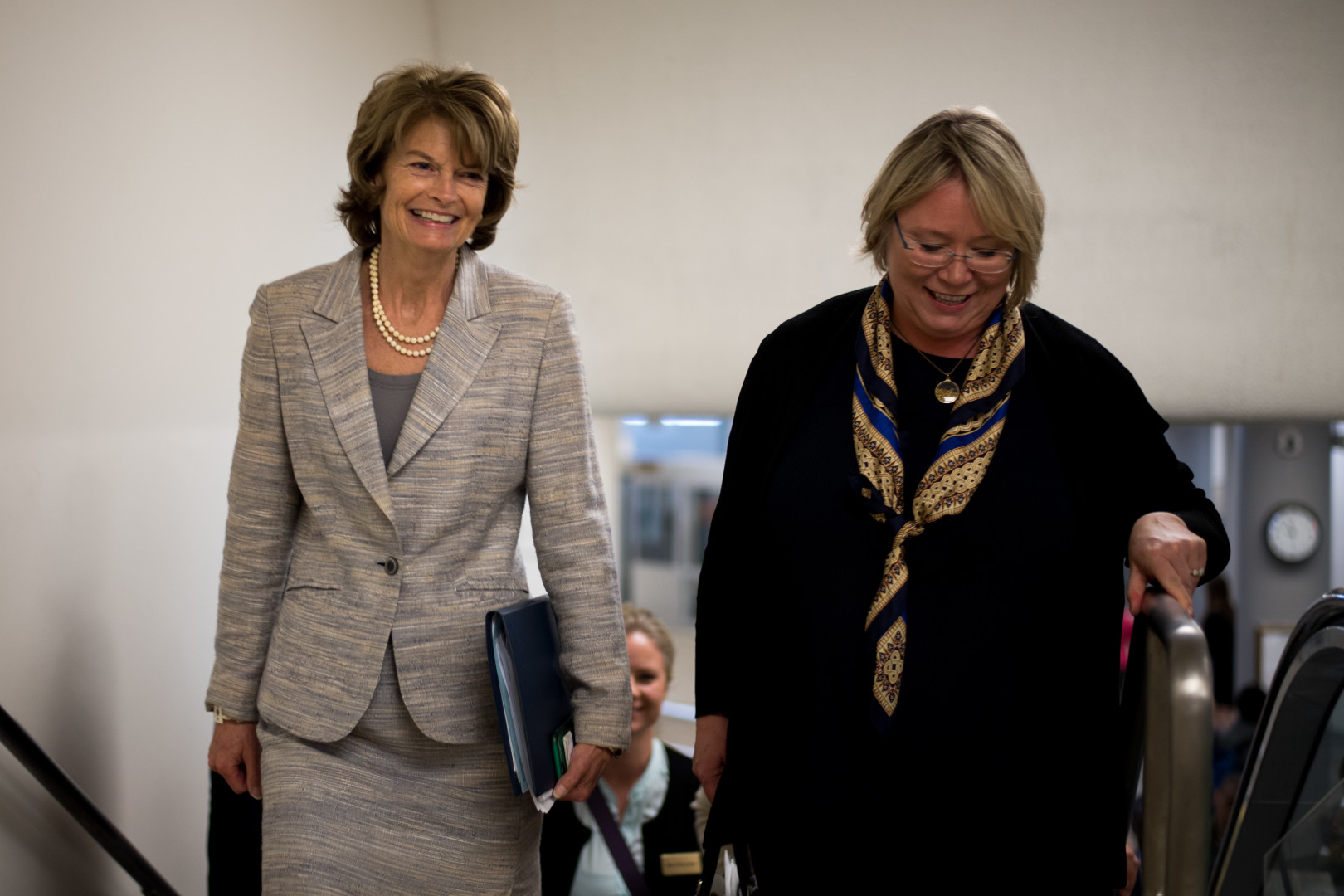 Sen. Lisa Murkowski was all smiles on her way up to the Senate floor Wednesday, as the chamber prepared to pass a broad energy reform bill sponsored by the Alaska Republican and Sen. Maria Cantwell (D-Wash.). The Energy Modernization Policy Act of 2015 passed 85-12; it now heads to the House for conferencing.
Essentially floating up the stairs, Murkowski jokingly bemoaned how a hot mic caught her neighing after the Senate adopted an amendment regarding a protection act for wild horses living in North Carolina.