House Poverty Task Force Makes GOP Friends, If Nothing Else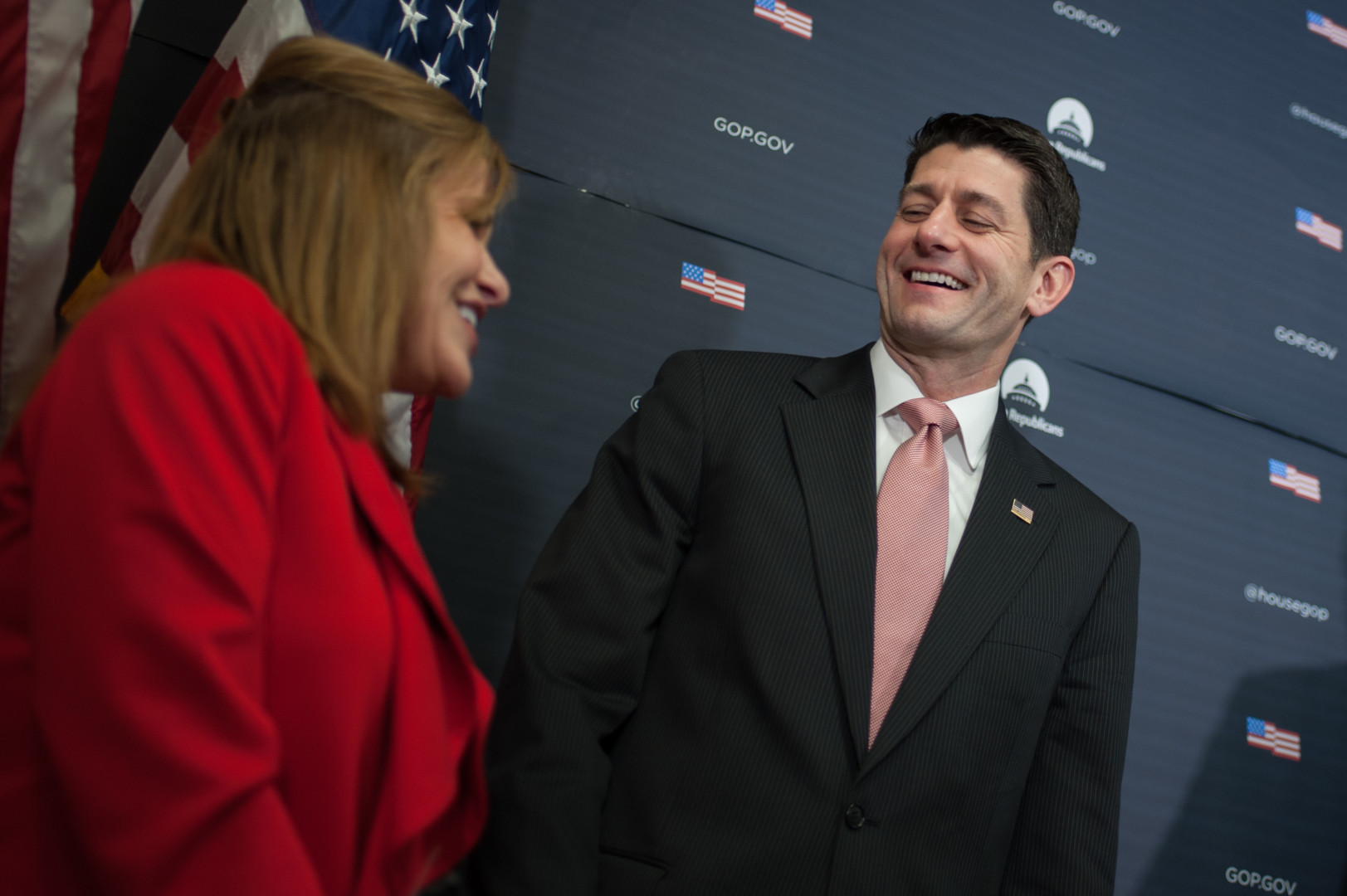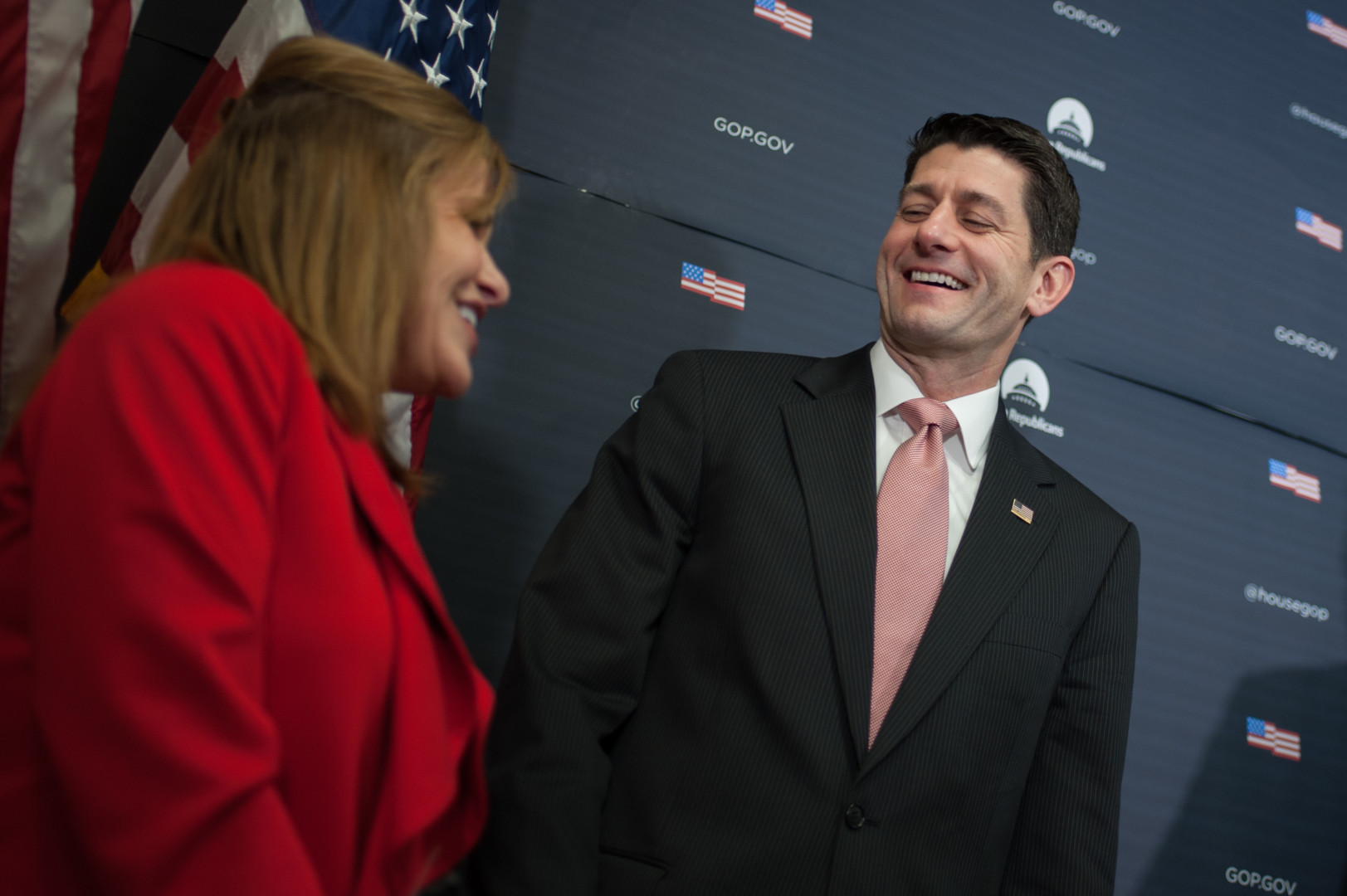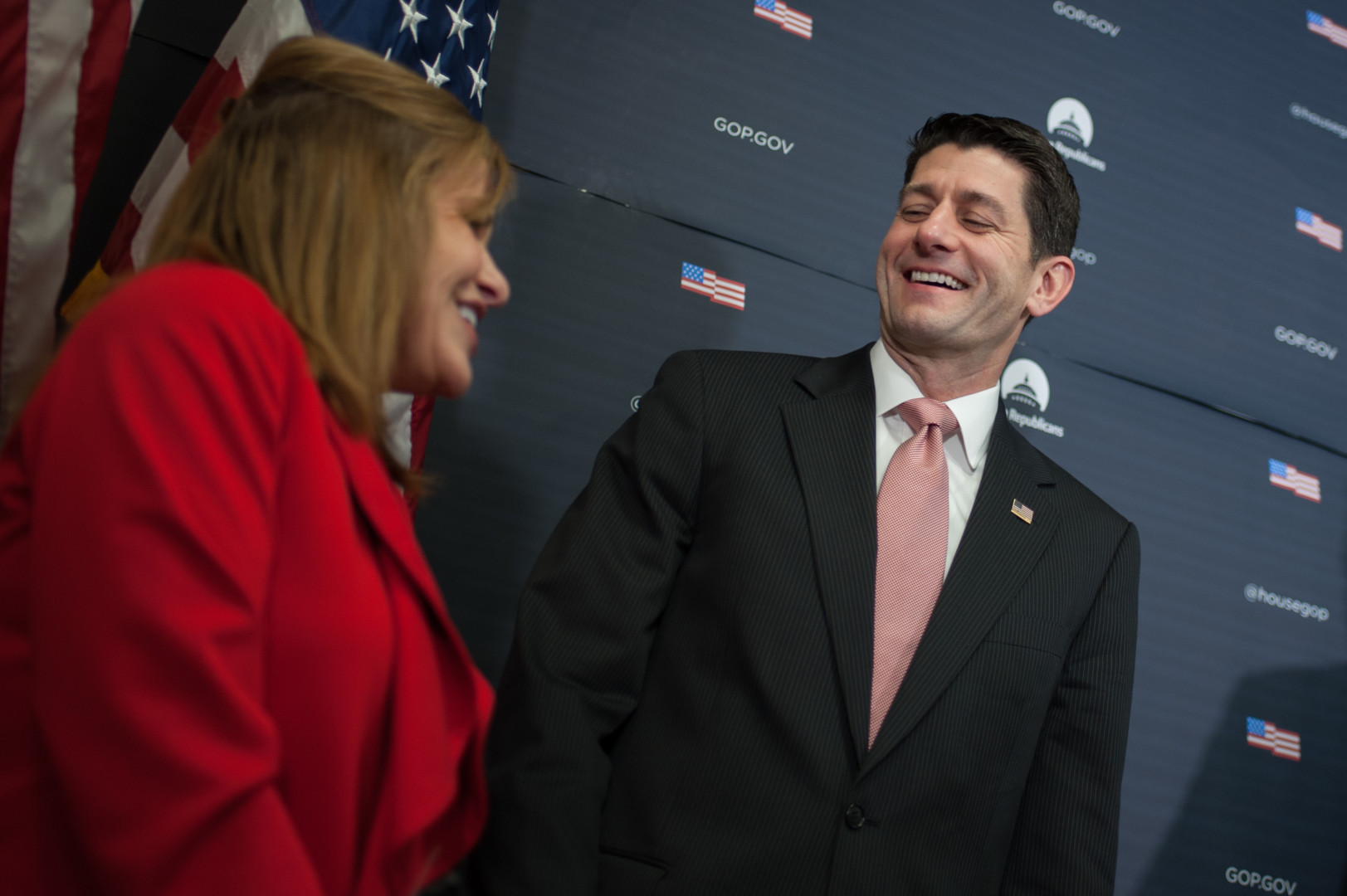 A House GOP effort to propose changes to federal poverty policy is scarce on details with about one month left before its expected rollout. If nothing else, however, it is achieving an internal caucus goal of engaging rank-and-file members in (they hope) setting the agenda for the 2016 presidential campaign.
House Speaker Paul Ryan this spring launched several task forces charged with devising a policy agenda for Republican candidates to run on in November. The agenda project, titled "Confident America," was the one the Wisconsin Republican was most excited about when he ascended to the chamber's top post last year. He wants members who are interested in health care, taxes and other complex federal policies to produce legislative proposals in time for the GOP's presidential convention in July.
One of those working groups is the "Task Force on Poverty, Opportunity, and Upward Mobility," led by the chairmen of five committees that all bear some responsibility for overseeing the federal government's complex and multi-faceted safety net infrastructure.
Ryan's office says the poverty group is still on track to finish its work before July, but others involved in the project say it's still in the brainstorming process — "putting meat on the bone," as one knowledgeable aide put it.
House Budget Committee Chairman Tom Price (R-Ga.), one of the committee leaders leading the effort, told Morning Consult he had nothing concrete to report. "We remain in the ideas-gathering phase with the members," he said Wednesday. "I think it's too soon to tell where we'll coalesce around."
The few broad policy strokes that members have confirmed all take their cue from the working group's mission statement. They include work requirements and metrics for measuring success.
Rep. Andy Barr (R-Ky.), who leads the conservative Republican Study Committee's poverty policy group and has been involved in the broader GOP task force, expects work requirements to figure prominently in the final product.
"Employment is the single greatest indicator of someone is going to be able to achieve self-sufficiency, dignity, and escape poverty," he said in an interview. "We should reorient our government assistance programs to say that as a condition of receiving assistance — whether it's housing assistance, whether it's food stamps, whether it's [welfare], any of these programs — that as a condition of receiving benefits, we should require that the individual either be working or preparing for work."
According to Barr, it's not clear where the poverty task force will land on one area where Ryan and the Obama administration are essentially in agreement — expanding the Earned Income Tax Credit. He said he personally has concerns with the program and that the RSC poverty group would recommend transitioning the credit from a once-yearly payout to a payment offered concurrently with a paycheck.
"That's important, number one, to improve monthly budgeting for low-income Americans," he said. "And the other reason is that that's a better incentive for work."
Rep. Susan Brooks, another GOP member who has been actively involved in the poverty task force, said House Republicans are united in a desire to come up with better metrics for evaluating the success of federal poverty policy.
"We often measure effectiveness of these program by how many people they're serving rather than how many people they're moving out of poverty," the Indiana Republican said in an interview. "Serving fewer people might actually mean more success than serving more people."
She acknowledged that the goal, however, is vaguely defined at the moment. "This is without a lot of specificity, and I know you'd like much more specificity," she said.
Just what form the final poverty proposal will take also remains unclear. Barr said he doubts the effort will result in something as specific as a draft of a bill. "As opposed to legislative text, I think what we're going to have is a set of vetted and fully baked proposals," he said.
"Drafting will come soon," House Financial Services Chairman Jeb Hensarling, another poverty task force leader, said in an interview Tuesday. As to what shape the final product the takes, the Texas Republican said he didn't know. "That one's probably above my pay grade."
Observers inside and outside of the Capitol expect Ryan's office to play a large role in the effort. After all, he regularly cites his time working for conservative poverty icon Jack Kemp as his inspiration for launching a career in politics.
Before taking up the speaker's gavel, Ryan rolled out a series of poverty-focused hearings as chairman of House Ways & Means Committee. In June 2014, as the House Budget Committee chairman, he created a proposal that has come to be known as the "Ryan Opportunity Grant" — a pilot program to give states more control over federal safety net spending. He hosted a GOP presidential forum on tackling systemic impoverishment earlier this year.
Even if there is not a whole lot of specificity, Brooks said rank-and-file GOP members are excited by the chance to work on policy issues beyond their committee assignments. "People who might not be on committees of jurisdiction are having an opportunity to put forth their ideas," she said. "I frankly am just energized by the fact so many people are discussing and coming up with ideas."
Republican leaders and staff have been clear that the effort to build a GOP platform is not intended to produce legislative results this year, but rather to demonstrate where the party would move starting in January of 2017. The endeavor, they argue, is natural in an election year, and it should provide the party's presidential nominee with a robust, prefabricated platform to use in the general election.
Of course, that assumes that Republicans will nominate a candidate that is at all interested in using the House GOP agenda as a template. Rep. Duncan Hunter (R-Calif.), who endorsed Donald Trump's candidacy in February, earlier this week scoffed at the idea that Trump would be in any way bound by the policy suggestions of a deeply unpopular institution.
"Look at Congress' approval rating," he said. "I don't think it matters."